We had fun with Andrew and Matea. Come back soon!
I went to Chris and Leah's (and Prior's!) and met their kitten Gemima.
We tried to put together my bike, but I was missing a cog or two.
Chris gave me some insider knowledge on our upcoming NZ trip.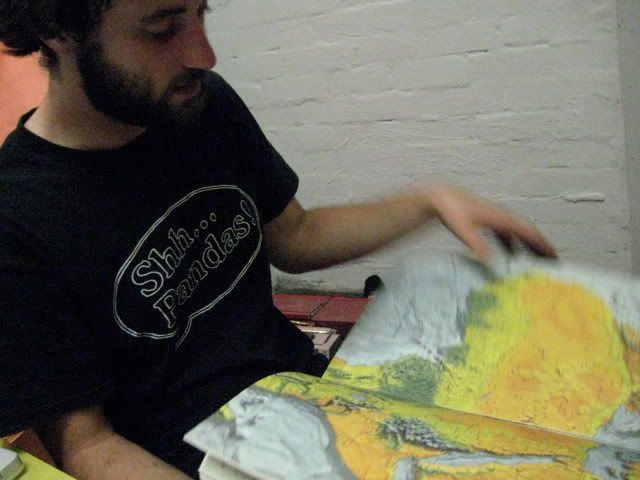 Misa and Tim took me out for a boozy xmas lunch. Here they are, TCB!
We ended up at Shit Town
The sky was looking a mite ominous.
We had our own private party, complete with Liz and Andie playing music. 'Twas rad.
Andres, Brett and Nat rocked up
Then it BUCKETED down rain, the roof proving no match for the forces of nature.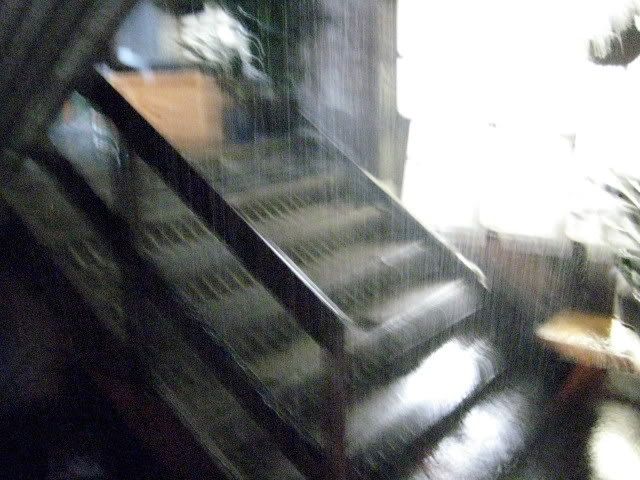 If I wasn't so drunk, I would have been a bit concerned about getting electrocuted or something like that. As it was, I was just impressed.
We relocated into the Paris end of Shit Town.
When it stopped raining, we high-tailed it back onto the streets, where we undoubtedly belong.
Andres gave the xmas shoppers some sweet relief.
Brett and I went back to mine and watched Fully flared again. Then we went riding. Brett is doing a trick here, I think.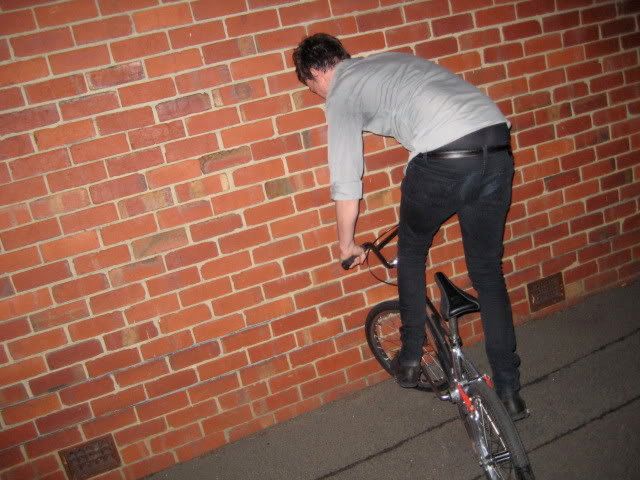 How could you put a helmet on this gorgeous creature? It would ruin the whole thing.
Brett showing me how he actually likes getting his tyres caught in the tram tracks.