Poor Sam is cooped up indoors all day every day, with nothing to do but watch box sets of DVDs and relax. Like the great friends we are, we took him to the beautiful, bra-ridden landscape of Coburg skatepark for an outing to watch us skate around with our healthy legs, which he loved.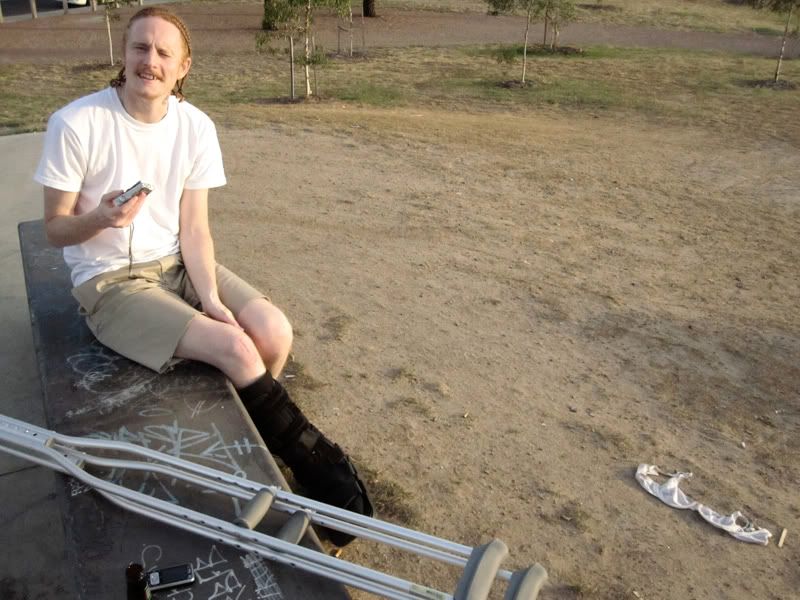 Joey was a big part of proceedings.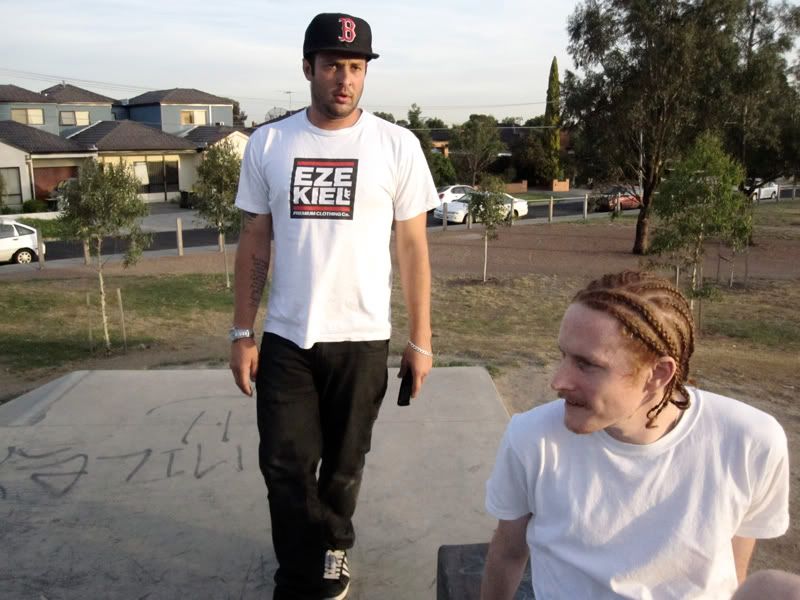 Beci was part of a show on the wrong side of the river. We arrived a little late, but heartily enjoyed it. Sofia had been there for a while, and had perhaps consumed a little sugar.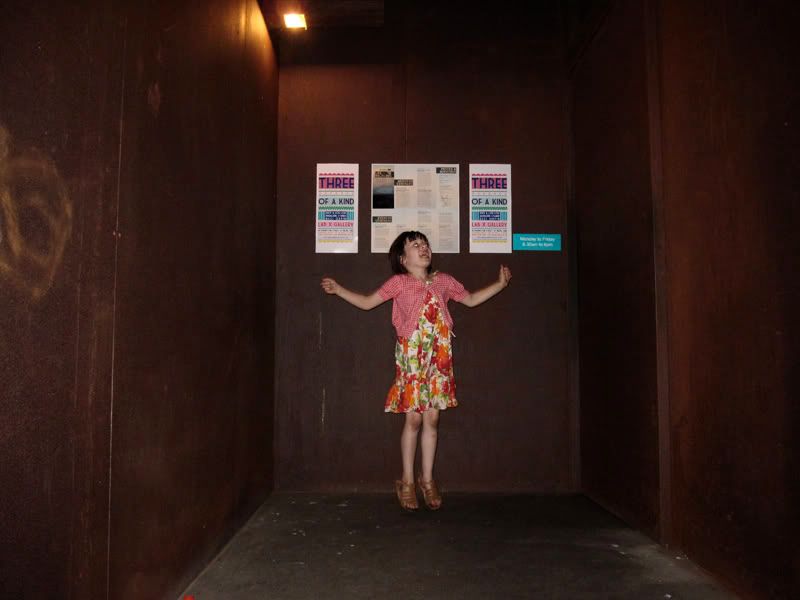 VCA grad show was on, and impressive it was too. Kate's piece employed our clothes line in no small way. She's been working around the clock for some time on this stuff and now is on holidays. Well done, Mossy!
Other favourites included Benno's masterful, cosmic b&w photography, Z Man's amazing ventriloquist dummy work, Elena's confrontational video balloon kissing and Marc's confessional placard work.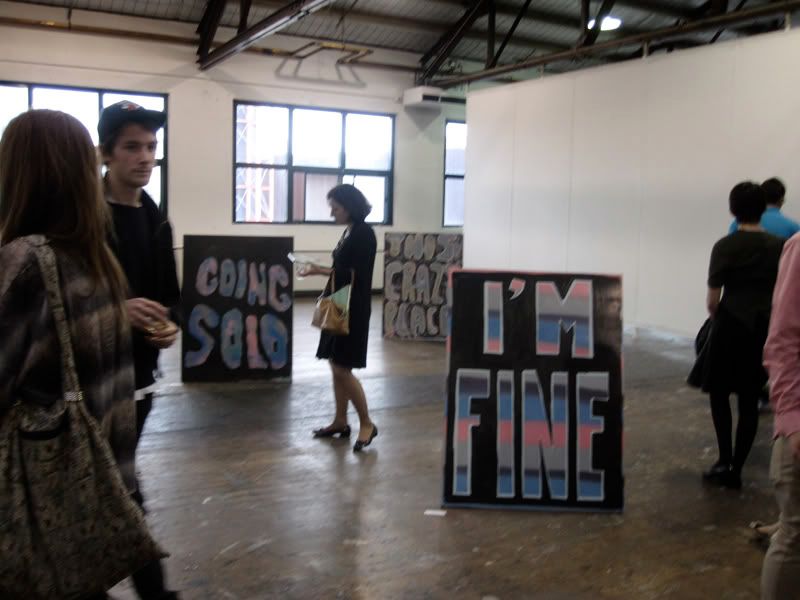 Scottie loved these naughty sex pictures.
Ackroyd, itching to listen to some out there tunes on them headphones.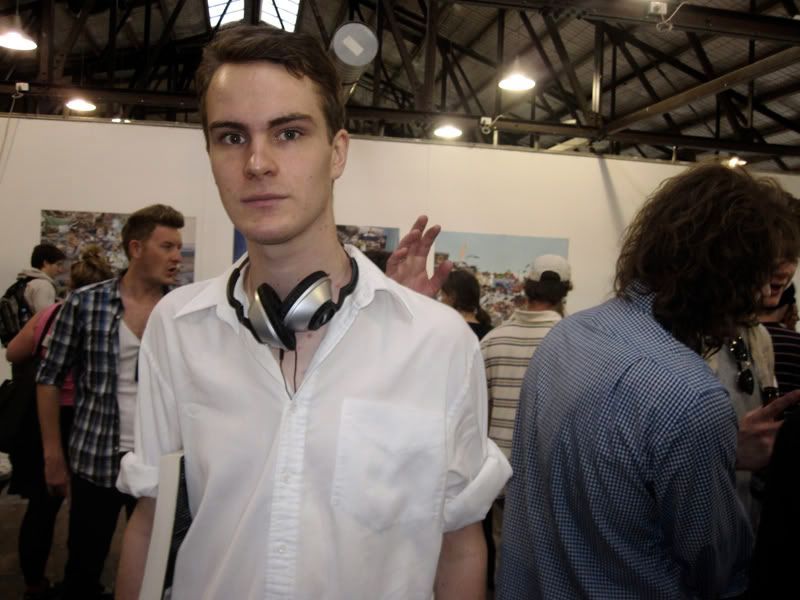 Not sure who made this, but it's bloody good. Kind of similar to the concept Tom came up with a while back, the well covered with mirrors, which Sam and I pondered on for quite some time. The show is up till Sunday if you haven't seen it yet.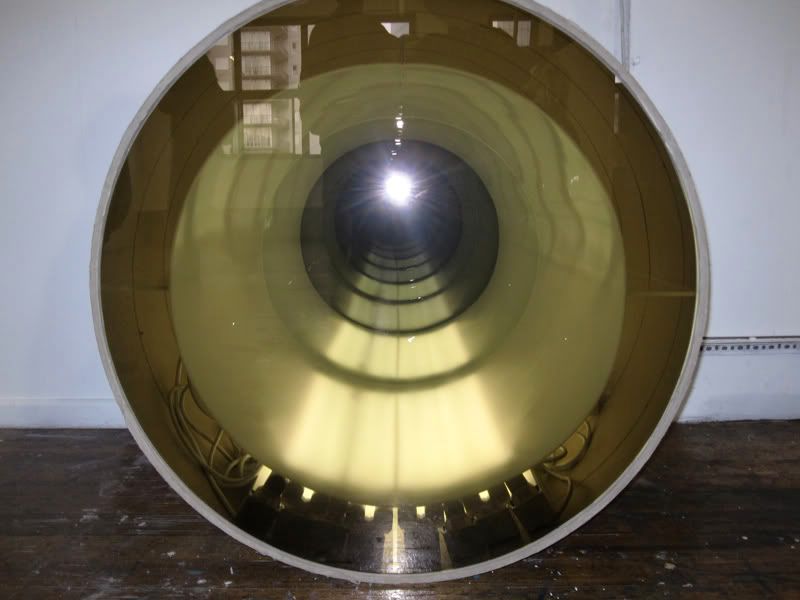 Jason and I rode out to Coburg for a skate the other day. On the way back, I accidentally clipped a guy's rear vision mirror with my board and what followed was a chase scene straight out of BMX Bandits!
You've heard of Rooftop Cinema, I take it. Well, have you heard of Mavie's outdoor cinema? It's a little less well marketed, sure, and perhaps a little less legally sanctioned, but it sure floats my boat. This session of True Romance was completely sold out.
How good is that movie!!!
Hottest ticket in town.
Packing up Mavie's outdoor cinema for another night.