"Surely you can't be serious"
"I am serious. And don't call me Shirley"
Flying High is on TV. It's never gets old! I was starting to feel like the comedy festival was going to pass us by like every other festival. Happily, Jenny got us tickets to see David O'Doherty's show on Friday night. He's Jen's mate from Dublin and is also one of my favourite comedians. It was great. We even went out for a beer with him afterwards and I was suitably star-struck, though he was very nice. Rosie told him the story about the time she looked after the baby rat - the story that won my heart. That story never gets old, either.
On Saturday, a group of us chaps got together at Dion's for a skateboard day. Lots of beards, sports shoes and fathers were in attendance.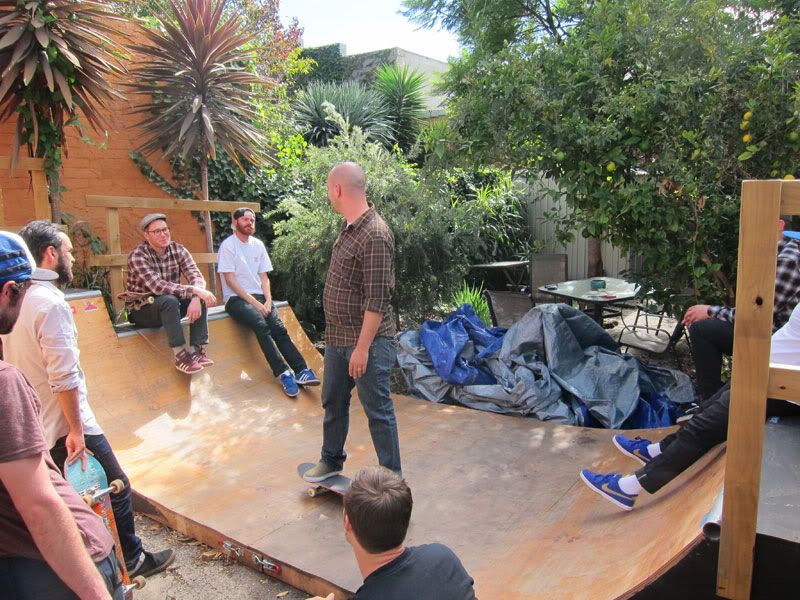 We drove for hours and hours to skate a few skateparks. They were all a bit average, but we did have a fun session in the carpark.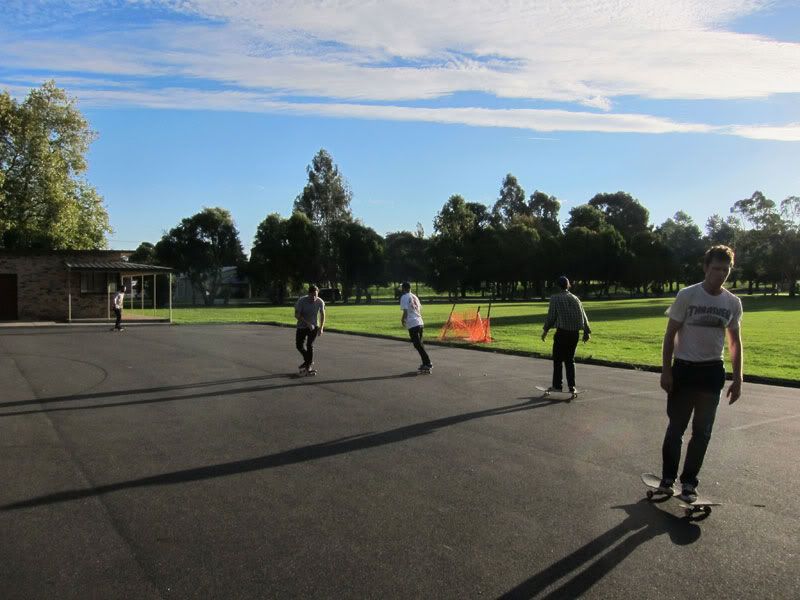 Dave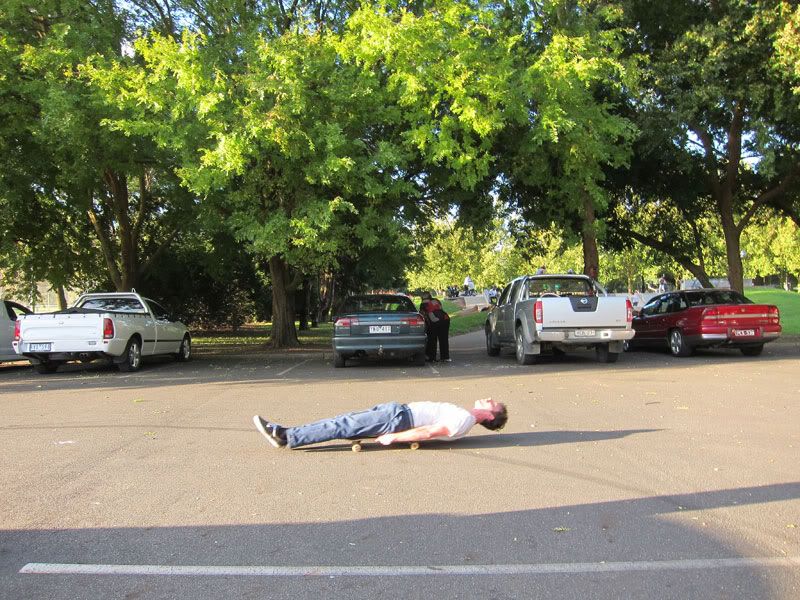 To be fair, this park in Drouin was fun, even though it was full of mysterious yellow poo and kids riding bikes. Tim did some lovely ollies over the hip.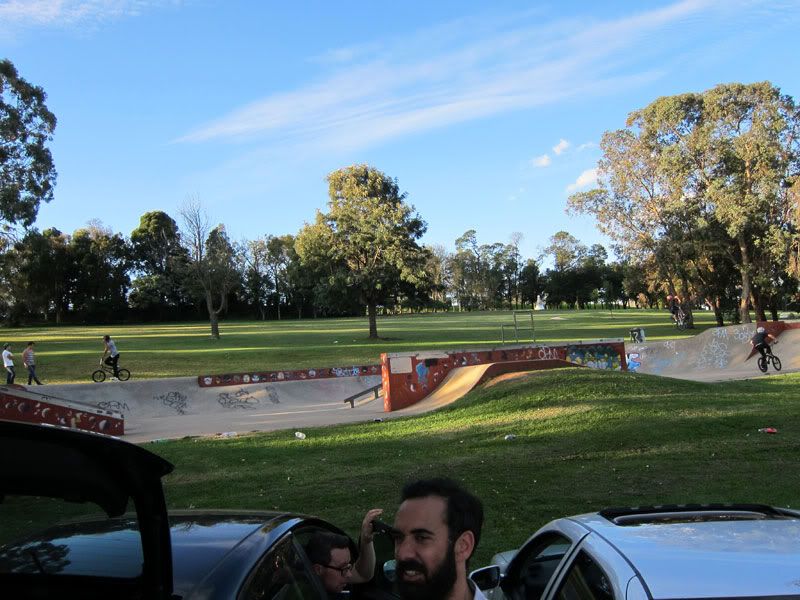 We found a narrow path that wound down the pretty hill next to the skatepark. It was hilarious and very, very quick.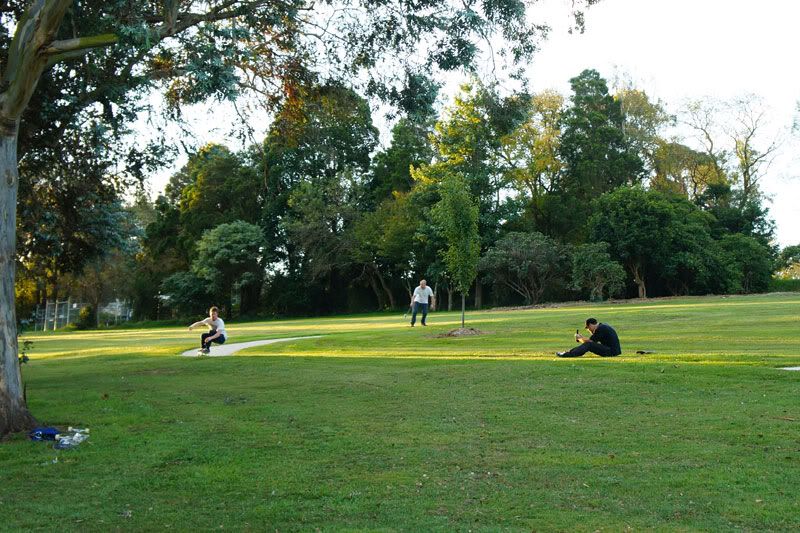 It was great because if you wanted to stop, you could just run off on the grass.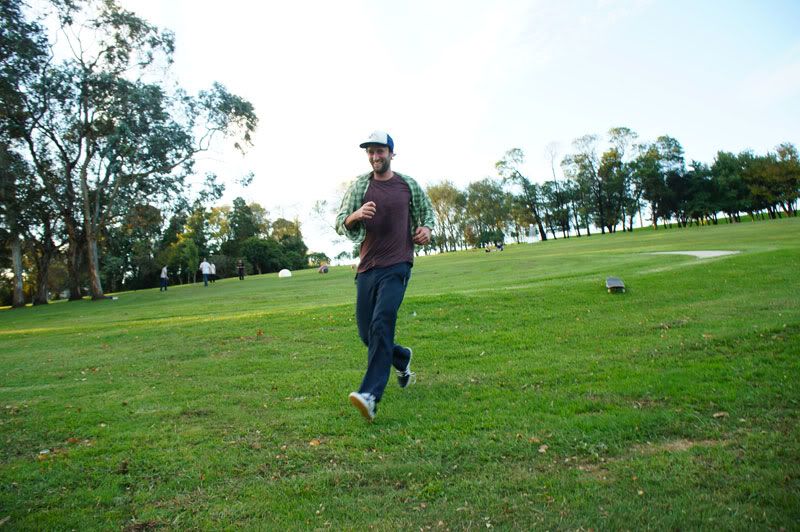 It didn't quite work out like that for poor old Jason.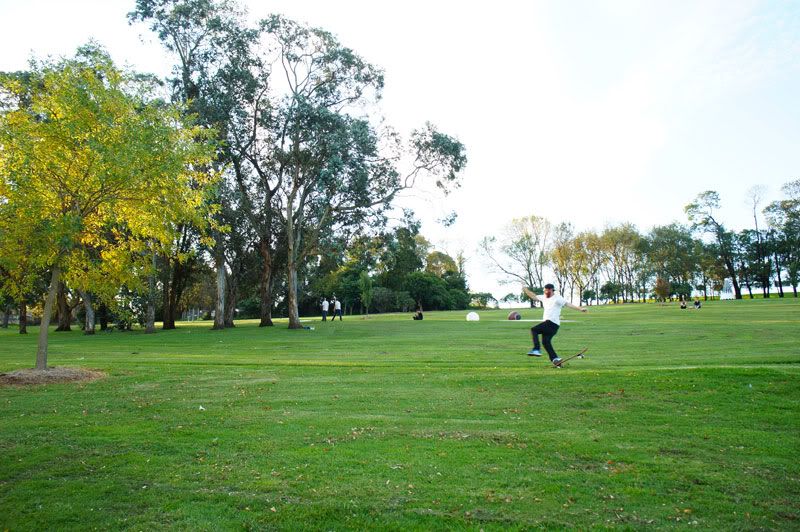 All his pants look like this.
We stopped at an eerily quiet petrol station on the way home.
"I guess the foot's on the other hand now, isn't it Kramer"