Like many, I've been eagerly anticipating seeing this vid. Unlike many, I resisted the temptation to view even a second of it on the internet. Finally, the hour had arrived! I met up with these jokers and headed over the river to see it on the big screen at Steve Gourlay's studio.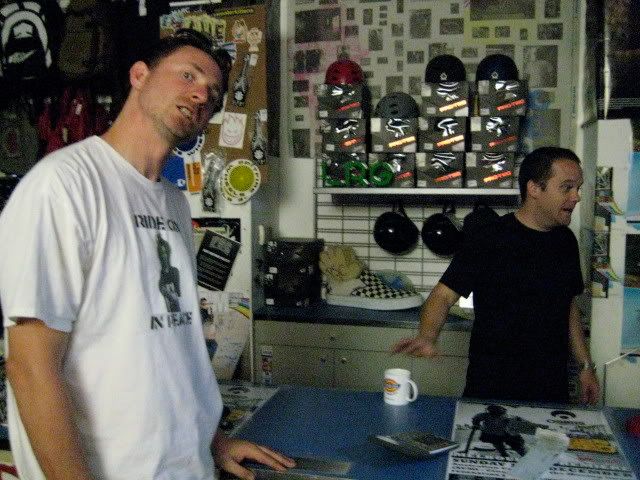 Ed and Gus also accompanied us.
We were a tad early, so Steve showed me around his cavernous studio. It's bloody huge!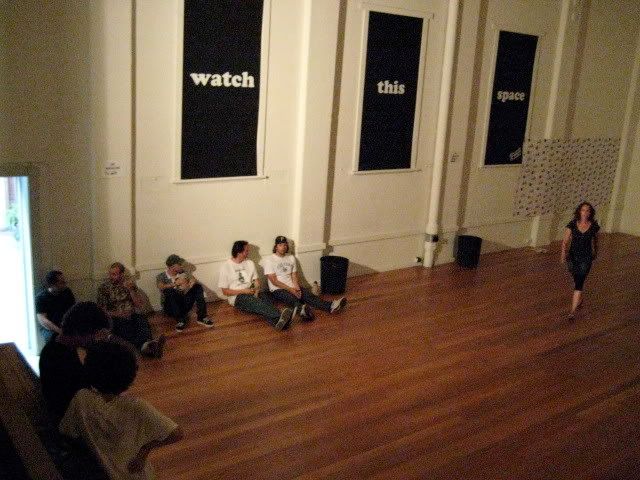 Holy shit!!!
Ed and Gus, having a quiet beer.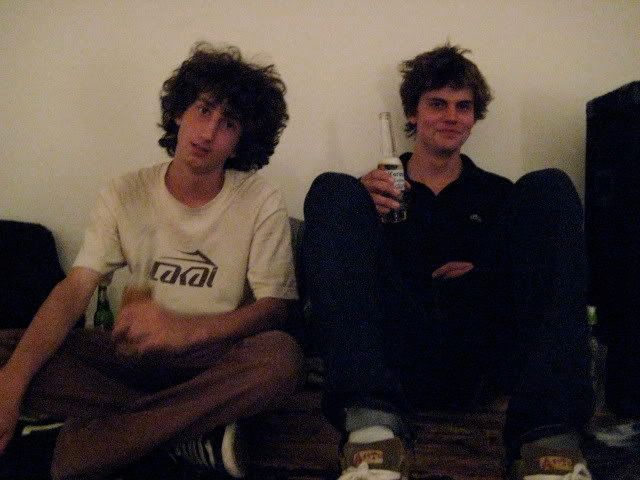 Jason screwed his thumb, not a week after coming to our house, checking out my thumb, and knocking on wood after saying he had never broken anything. It was laminex.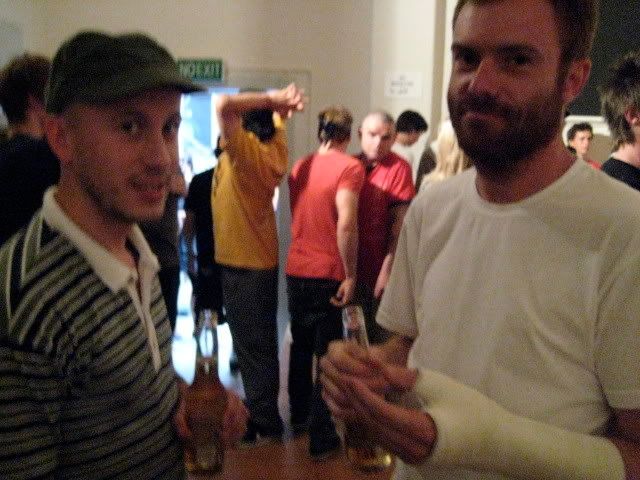 Tom and Sam had both seen it already.
Pete is psyched we're moving over his side f town next month.
Holy shit!!
Amazing!!!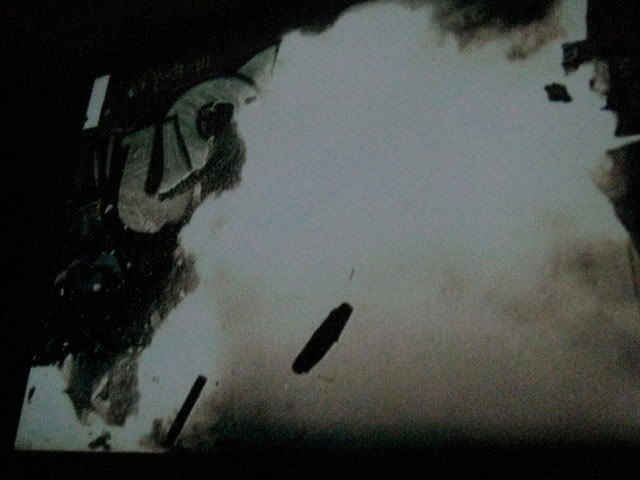 Keeping it post-modern, Callum had it running on his ipod the whole time.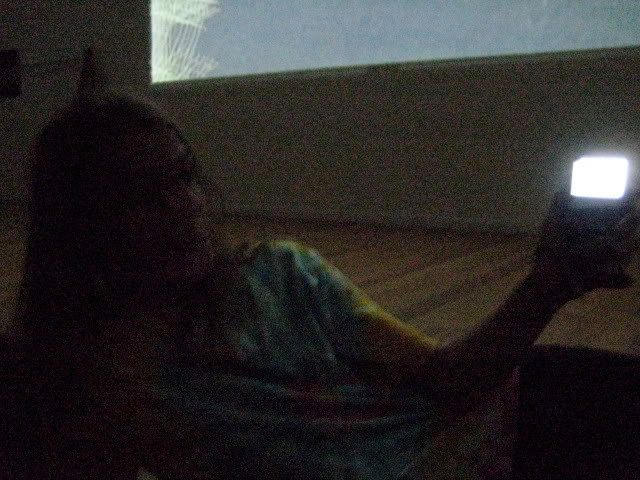 I loved it! Carroll is the shit, Pops was rad, so was Alex and Lucas. But I have to hand it to Guy Mariano, totally incredible.
Prior still isn't feeling it. I hear you Prior, Ty seems to be consciously directing it and presenting something that is different to the actual reality of skating, which is ambitious and commendable in itself, but sometimes loses the vibe. However, I think it communicates the vibe quite effectively. I, for one, felt like shredding after watching it, unlike many high production value videos that leave me intimidated and cold. Can't wait to study it in depth.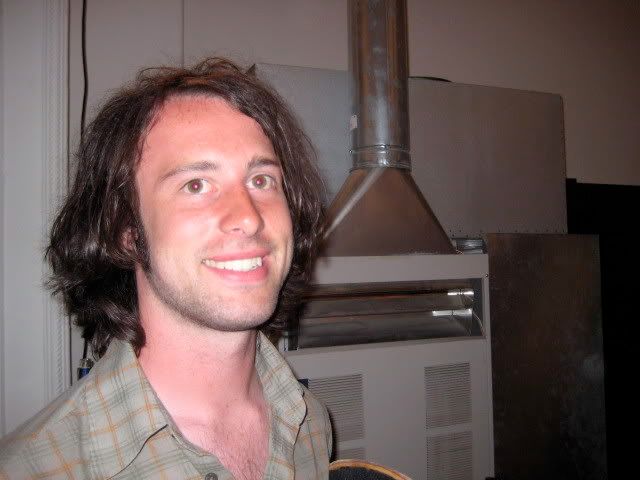 Joey and Ed
Morgan and Mike are off to perth on a trip.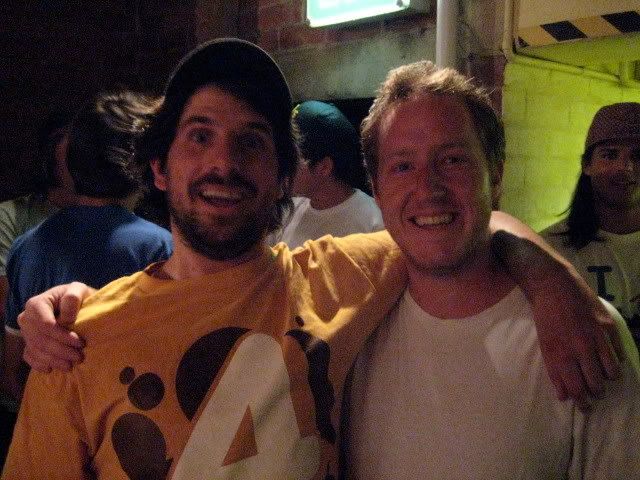 Keegan is going too!
Joey gave us a lift home in the Lexus. We listened to really loud christian metal.
A bat did a poo through the sunroof onto Sean!
Not a direct hit, luckily. Joey was relieved it missed the interior.
We went to Hungry Jacks (again!) where this girl was showing off her massive cone.