Last weekend, I looked after Sofia and Miles for the day. They were playing me like a banjo.
Monkeys
I got a job! Working with Penny and Chris on
ThreeThousand
.
Yesterday morning, Sam's dad Vin gave us a ride to the airport with our precious art cargo.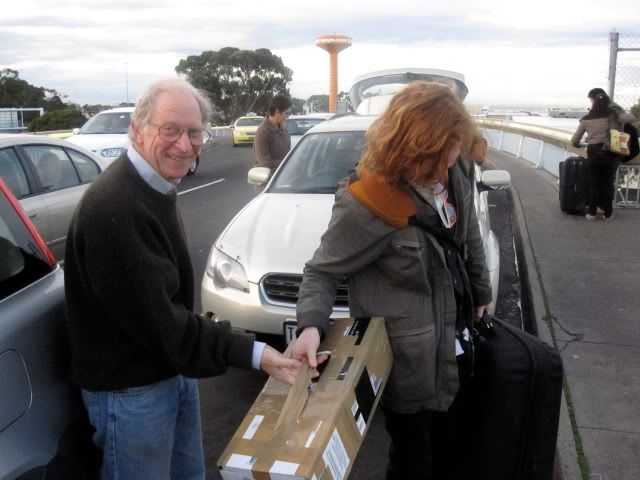 Suspicious character
We flew to Brisbane. Sam played Sodoku while I read a paperback about being a soldier in Afghanistan that i found on the floor.
Ben kindly picked us up from the airport. We headed back to his new manor and Elissa had prepared us an amazing luncheon. We dined al fresco.
Last minute preparations for the
'I used to skate once'
show tonight.
Now we're waiting at Matt's shop the outpost for Joe and Sonny to get here so we can install
our show 'Happy Endings'
for Friday.
The hype machine is in overdrive!
Ah they just got here. Come along if you're in Brisbane tonight or tomorrow night!