Joey got kittens and was having a house inspection. We looked after them for the night. Those little bastards are the cutest things I've ever seen! We were very reluctant to hand them back.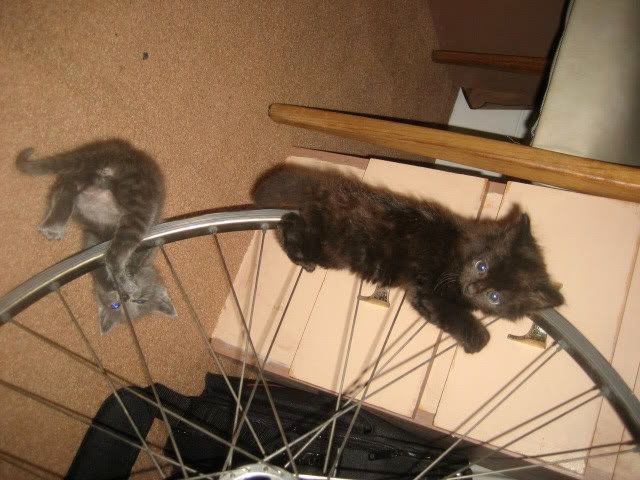 There's a bit of confusion over the names. Joey says they're called Sambo and Forrest. Danza wants to call one Metallicat.
We called them Blacky and Little Grey.