Word on the streets was the fabled C&A show had rolled back into town for a few short nights. They had a show opening at Utopian Slumps with Tom on Thursday night. We skipped excitedly to Easey street, and took about half an hour to even get in the front door becasue there were so many friendly faces milling about that I hadn't seen in ages. Plus it was bloody hot. When we did get inside, there was Amanda and her lovely photos! Doesn't she look a treat, Sydney has been kind to her!
Next stop, C-Dogg. And what's this? A new addition to the nest!
Only joking. That's little Ari, Raph and Beci's new dude!
It was Leah's birthday! Readers, this was quite an occasion.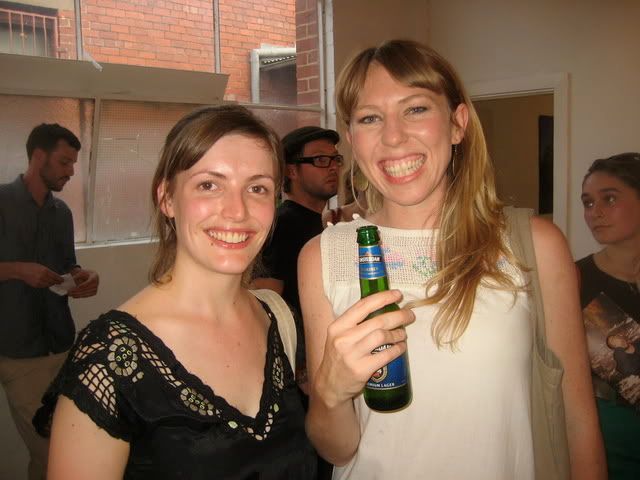 Esprit de corps: Hillier and Morgan.
Eleni was working the bar like a woman possessed (by the gods of generosity).
Ilana and Prior. Prior saw the Lakai vid and dissed it for having no heart! He tells it like he sees it! I might have to go ahead and disagree with him though, we'll have to wait and see.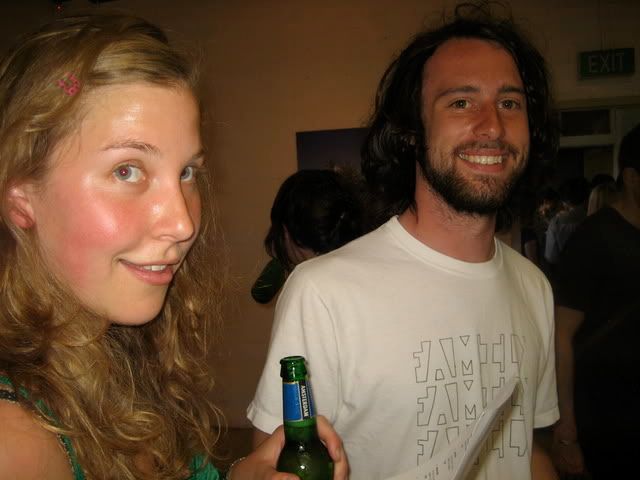 Kiah and Q-ball gave a captive audience to the great TJ, whose photos graced the wall in the main room along with Conor. The one of Liv dancing in smoke and the fellow in the field were obvious stand-outs.
We all know how I love to go on about Conor. Well, I won't bore you too much but I think Maz summed it up when she said to him, "You have a keen eye". He got a new tattoo done by Danny of a tiger. It's eyes are rad.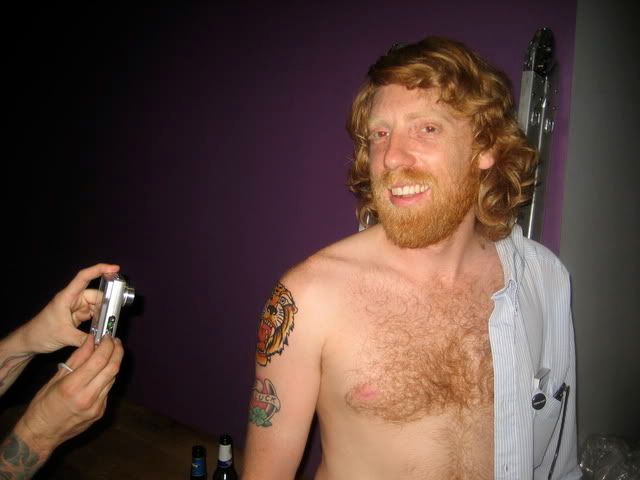 I was milling about, trying not to detract from the guys. It was their night, after all.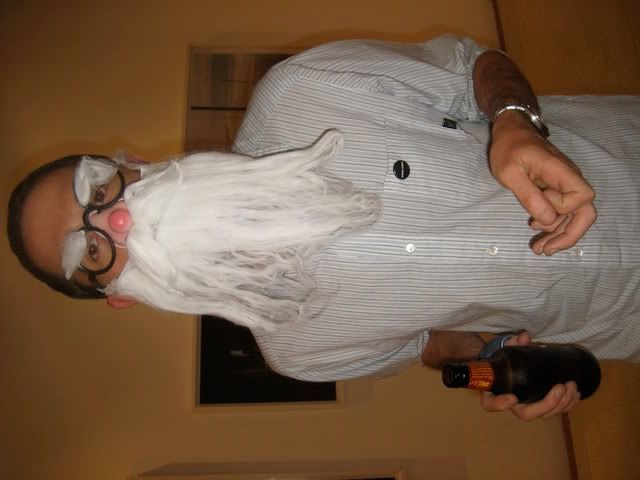 And Mel's night too, obviously! this is Mel's gallery. Nice one, Mel.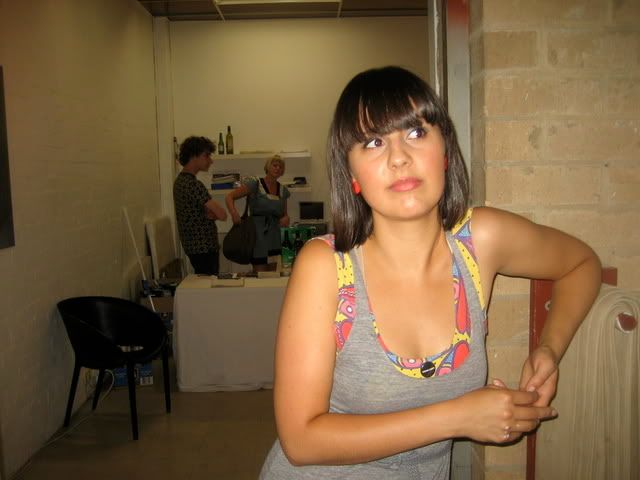 An urban reinterpretation of the Sound of Music by Nick and Leah:
Yok!
After some food with Jason and Meredith, we headed to Bar Open just in time to miss Raph's little brother's band.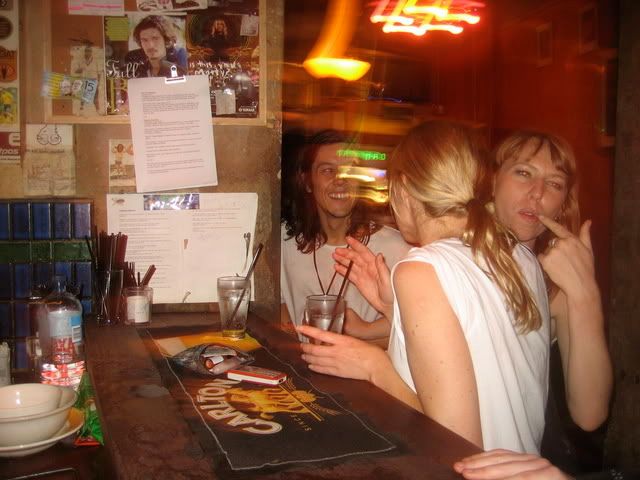 Next day, I checked out the rooftop market. Tim was representing.
The scene:
Scottie, a tad scared of being blown off the edge of the building, was bemusedly selling $900 jackets for $100.
I saw Zoe every day this week I reckon. The social whirl.