The day of the sale had arrived. I felt well prepared, even managing to bake some ginger poofs for the occasion, featuring portraits of Sam and Jason.
The space out the front of Joel's studio was really nice! We set it up with a couple of plants, some signs Rosie printed out and of course all my old stock.
I was a bit nervous that noone would show, but people were filing in from the very strike of ten. Rosie and Tess were perfect assistants.
Many a friend dropped in to say hello and give Tess a scratch, like Liege.
And Riley, who had some great stories from his camping new years.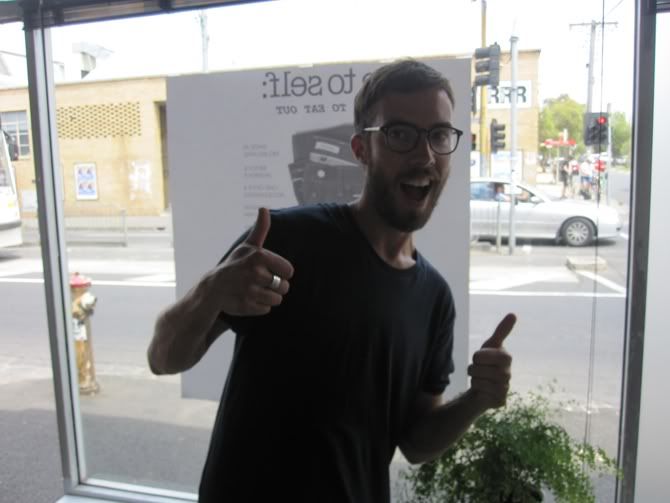 Comedy pairing Jason and Ed, reunited!
John, who I coincidentally bumped into at a cafe the day before.
Sofia and Miles hit the ginger poofs pretty hard.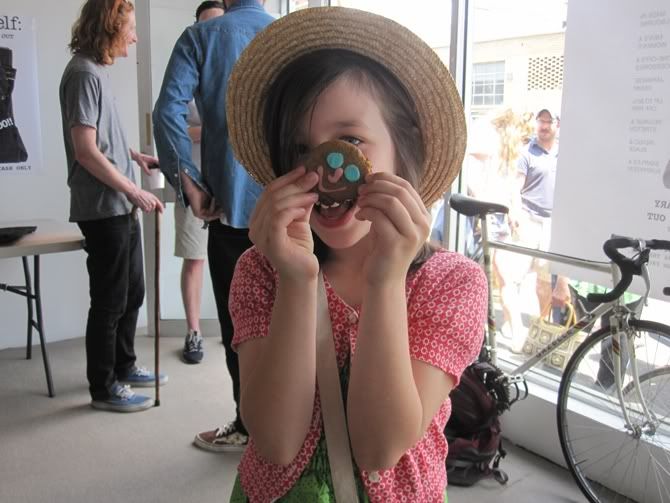 Sam and Adam, who had just returned from a holiday in India. Just Adam, that is. Sam's been knee-deep in code.
Nadia's cafe is just around the corner, so she dropped by during her lunch break. Chris popped over the road to get some money out and narrowly avoided getting run over by Kyle Sandilands on his way back! Luckily, he made it back in one piece to tell the story and give me some sweet cash.
I nearly sold out of everything! To celebrate, I went and had a a burger (well, I had two) at Raph's Beatbox. He showed us his Burger of the Year award, which he had been presented with the day before. Well deserved.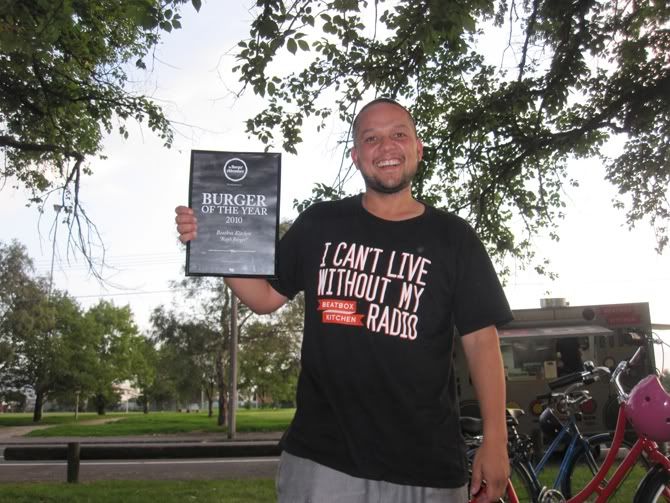 Later on, we wound up at a very big party at Malisha's house. If you made your way through the crazy dancers and fashion crowd, there was a crowd of folk up the back, like Keegan.
I took this of some people doing something amusing on the way home. The resulting picture told me two things: 1) my camera is on its last legs and 2) it was time to stop for a bit.