I made a zine last week, about taking Tess for a walk and the stuff I only look at when I'm unpacking. There's still a few copies left, if you want one send me a SSAE or a copy of your zine and I'll send you a copy. It's basically like a blog, but it took a lot longer to make and it's harder for you to get. But somehow, it's better.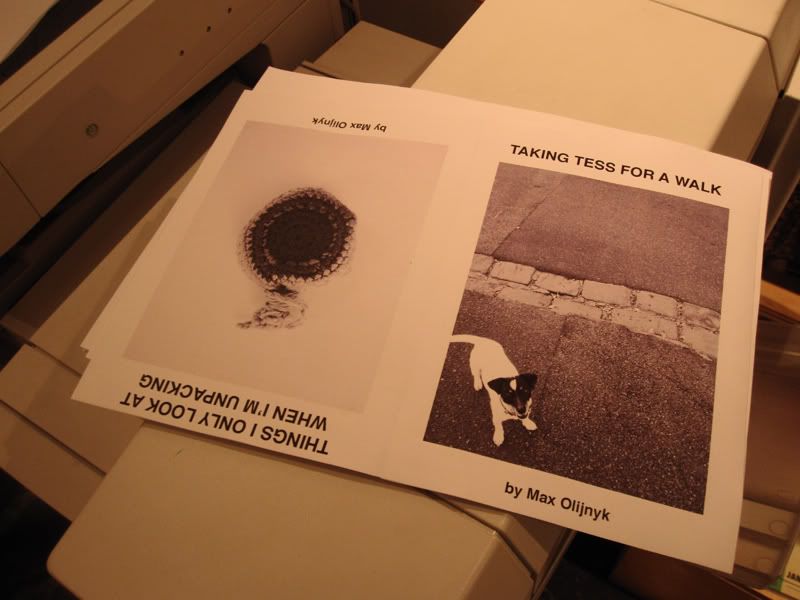 Yep, I've been busy alright. Just last week, I did a VIP presentation to Milo's class about skateboarding.
Scottie's been back for a couple of weeks to update his visa for his photographic assisting gig over in america, all in preparation for our creative agency 'What do you want?'. I secretly hoped that the visa wouldn't be granted. So here we are, with mixed feelings, opening the envelope.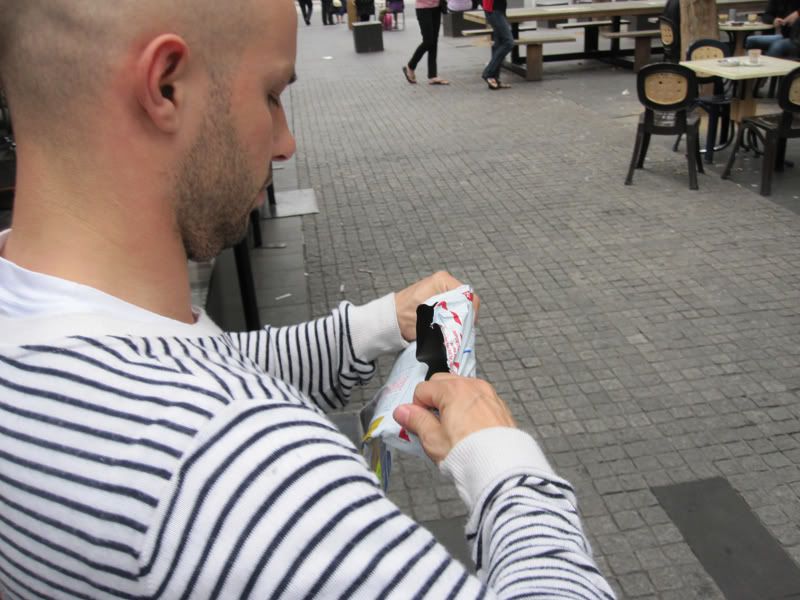 Granted, yay! Great news. Yay.
We went to my work's fifth birthday party, where I dressed as facebook, which Rosie came up with and Scottie helped me make. Here he is, wearing my outfit.
Kashi was in town for her birthday and stood under the air conditioner, which also ruined my costume.
Rosie!
Jolan and Mandy were in town and had shopped till they dropped, then come out for a bit.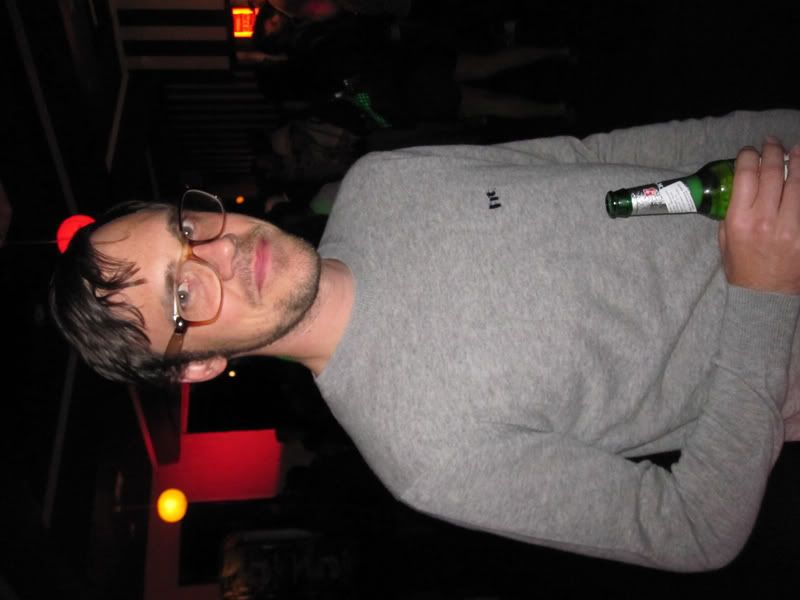 Andy lives here now, and he works at Ikea!
Scottie was drunk as a skunk. He was letting all the hipsters know how he felt about their faux-sensitivity and such, which was awesome.
Pushing it to new levels, Marc and Tom.
The next day, we went skating and I saw Joey's finger mushroom. Good stuff.
The main thing that's been going on is we moved into a new place! We've been painting it, putting up stuff and making it look awesome.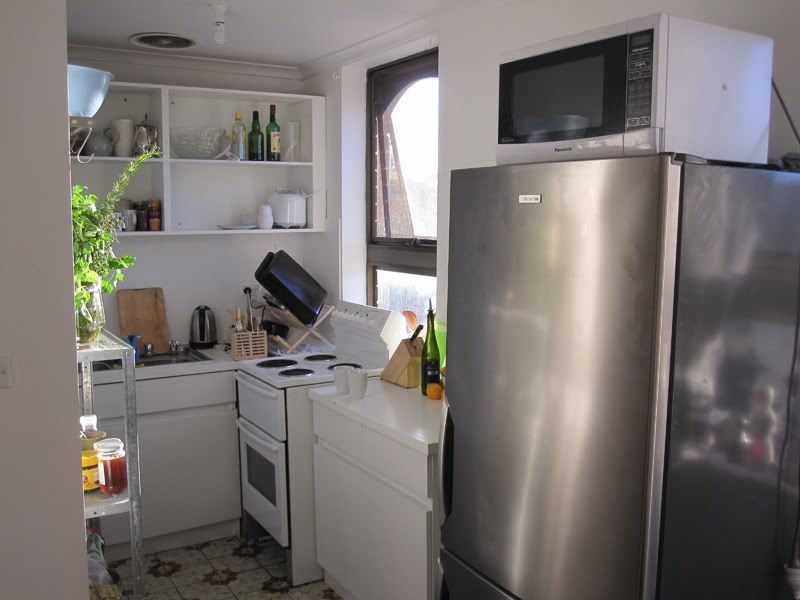 The dog door has been one of the most challenging aspects of the move. Tess doesn't like it yet.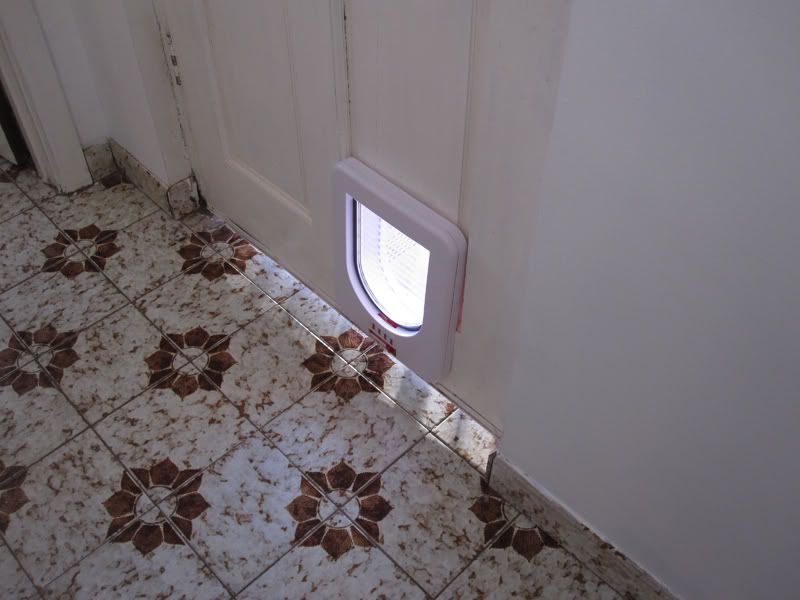 Here we are, installing the herb garden in the backyard we share with the cafe, which Tess is terrified of apart from when we're down there.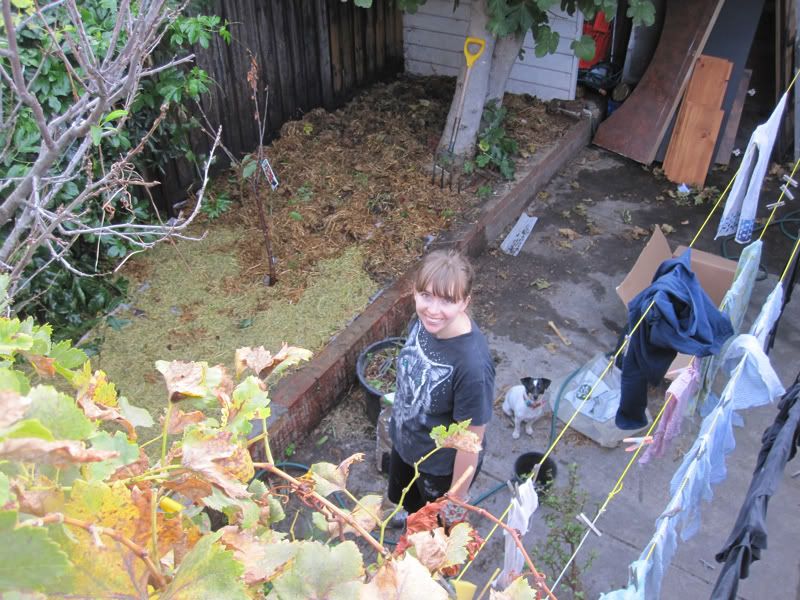 Tess giving Rosie a hand.
haha!
Scottie's going away again dinner. As we headed home, I said that it was nice, but a rather subdued affair, to which Sam commented that those things were always a bit weird.
We made up for it with a goodbye bento today. Goodbye again Scottie!