From time to time, I make pairs of jeans for people according to their specifications. Here are a couple of my latest projects.
These are a girls jean in a stretch denim, with a couple of pleats on the front and slit pockets on the back.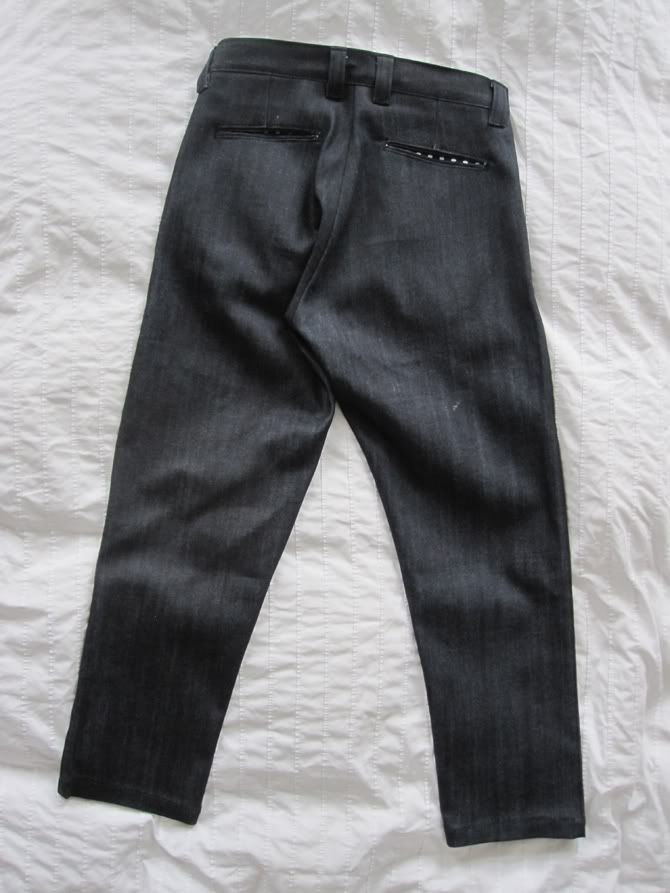 The pleats look cool I think. They also make the jeans more roomy and comfortable.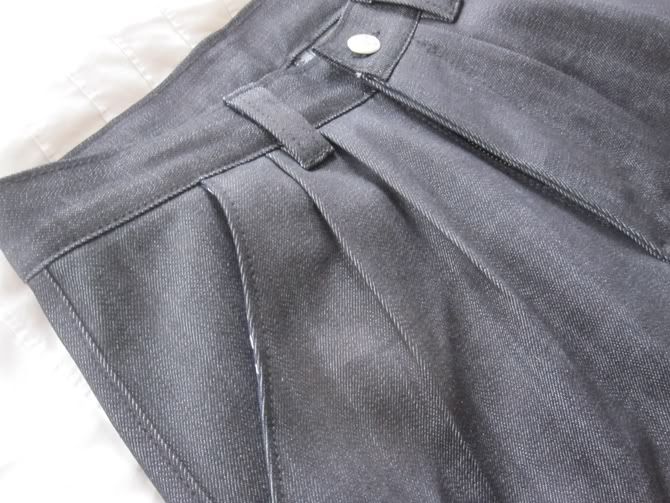 I used polka dot material for the pockets, which was the customer's idea. I like it!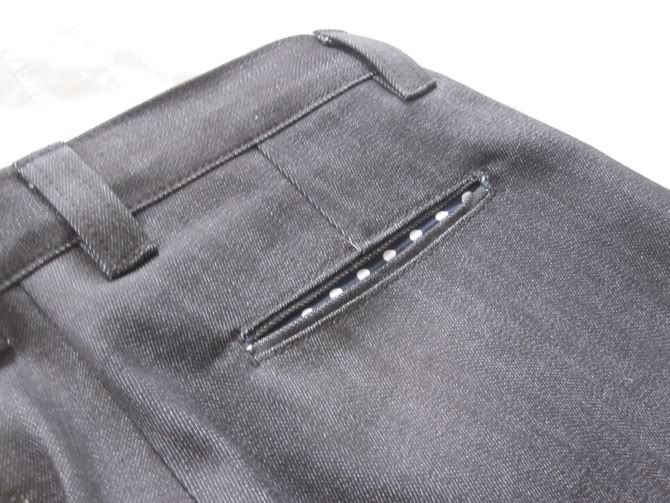 These are a fellow's jean, a much more technical design than what I usually do. Quite an interesting process.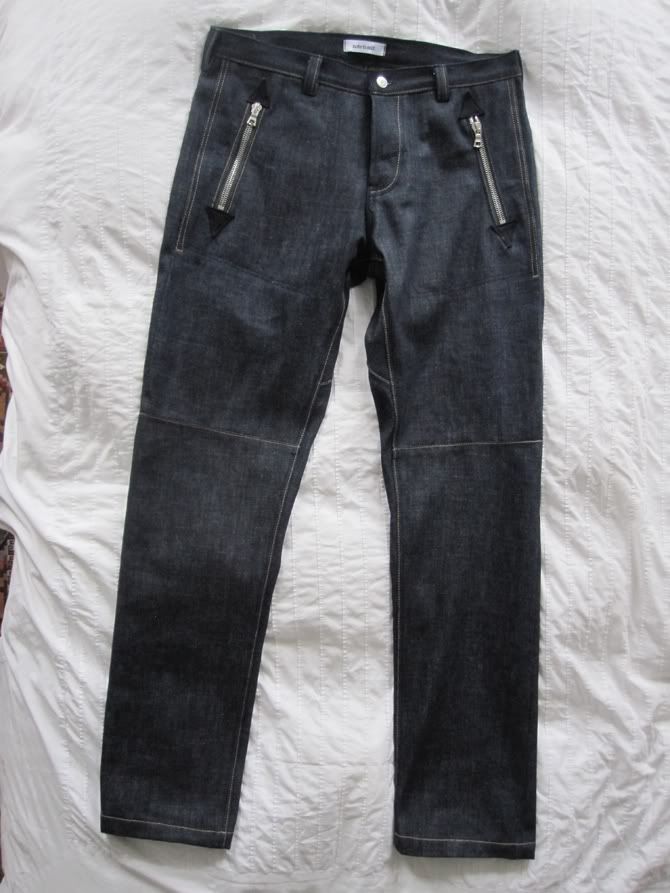 I used a vertical yoke on the back and included flex points for the knees, so the jeans bunch up less when in action mode.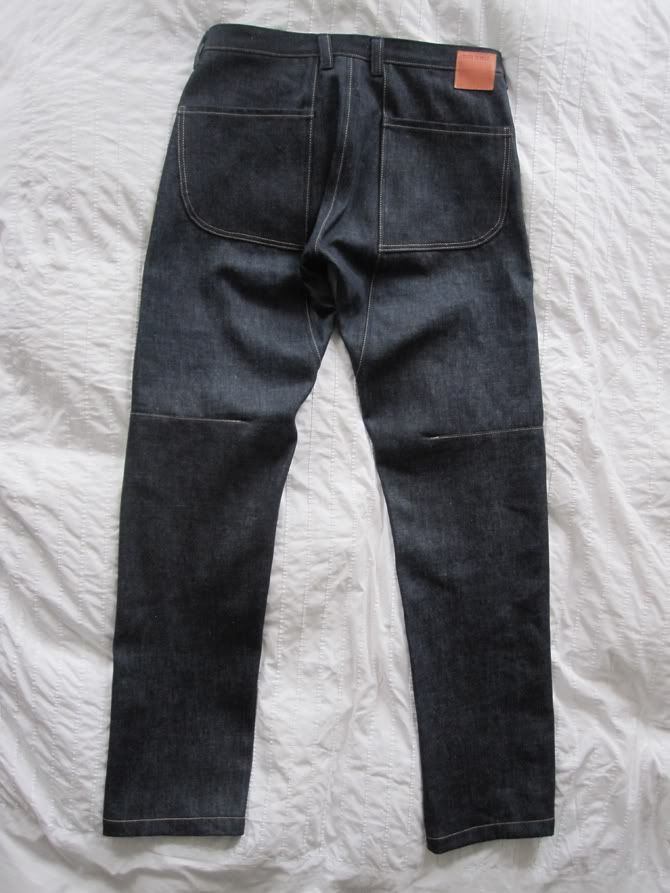 The front pockets have some amazing chunky Riri zippers (thanks James!), with the ends finished Barbour style.
The back pockets join into the vertical yoke and I used a new tan leather label I had made up as a sample.