I spent my formative years in a tiny, pretty place called Rendelsham. Nearby is a bigger town called Millicent, where I went to high school, and also home to Ben Trotter. Ben is one of my oldest friends, and now lives in Adelaide with his son Elias and his now wife Sarah. We went to his wedding a couple of weeks ago.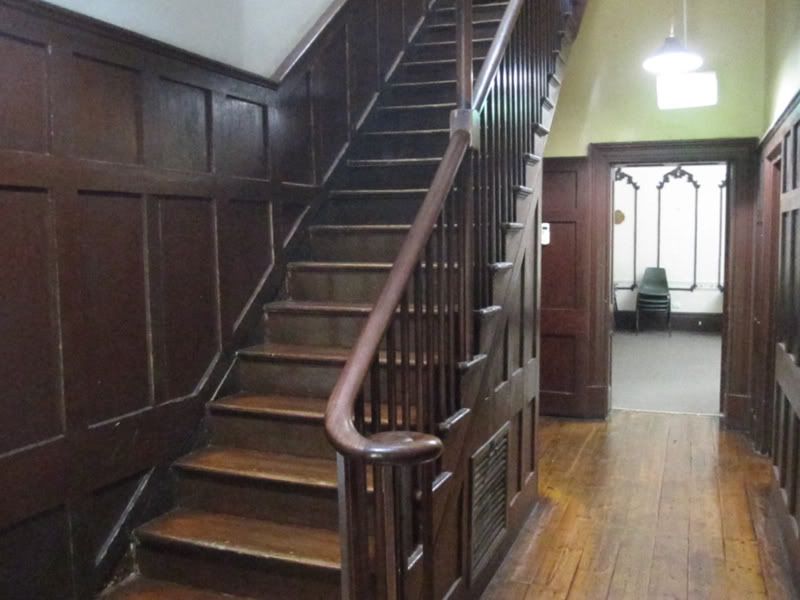 They held it in a beautiful old heritage listed building, up in the Adelaide Hills. It belongs to the Scouts and is surrounded by forest.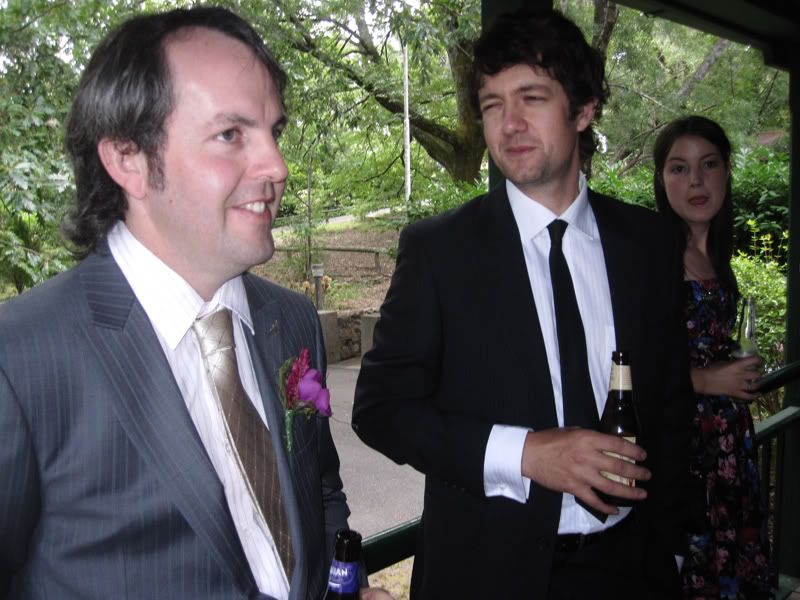 Here's Ben with Tim and Beck, who live in the house that I used to share with Ben, back in my uni-going, mario-cart playing days. I was also in a band with Tim, a long, long time ago, in which I played bass and could only play one song: Here Come the Bastards by Primus. I got kicked out of that band.
Here's Elias, who has grown into a strapping young lad, also a big fan of samboy chips, which I applaud.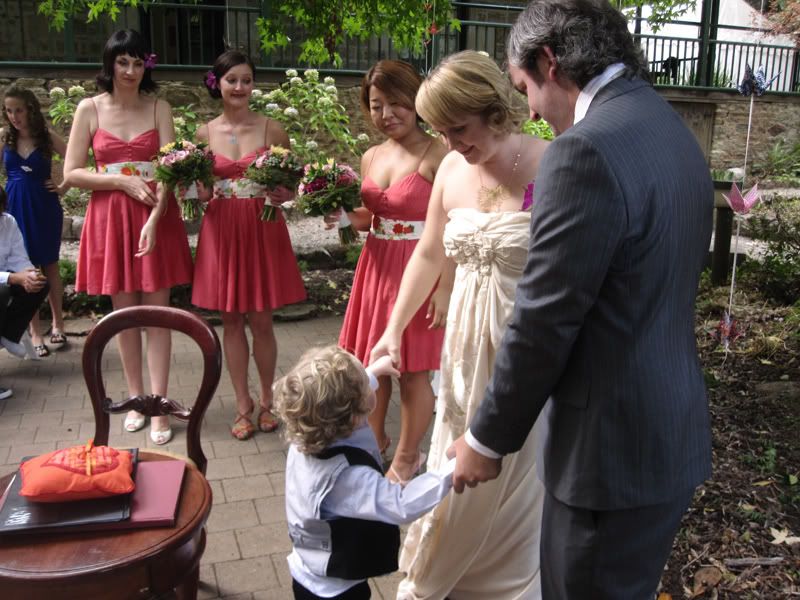 I'm not sure how I managed to take this photo during the ceremony, but it seems I did. Elias gave Ben and Sarah their rings.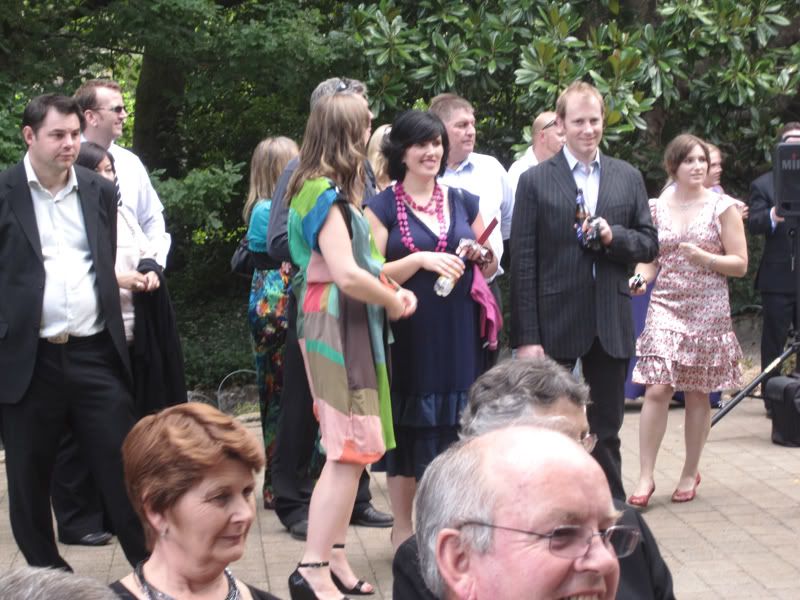 Rosie was hanging with Tony and Naomi, who I hadn't seen in years.
I handed the camera over to Rosie for a bit and there I am, groomsmanning up a storm, looking like I do, along with fellow Millicentian Daniel Morello and Ben's brother Paul.
The less said about my speech, the better, but the night was long and fun, and the dancefloor was predictably the place to be. This traditional italian wedding dance was kicked off by Daniel's mum, unbeknownst to the un-italian Ben and Sarah. Not sure if I'd be too pleased if I was them, but hey, it was colourful and funny.
The next morning, we had eggs fried in bread, a clever innovation.
Ben was in good form, reminiscing on the events of the previous evening, especially his brothers romantic fixation on yours truly.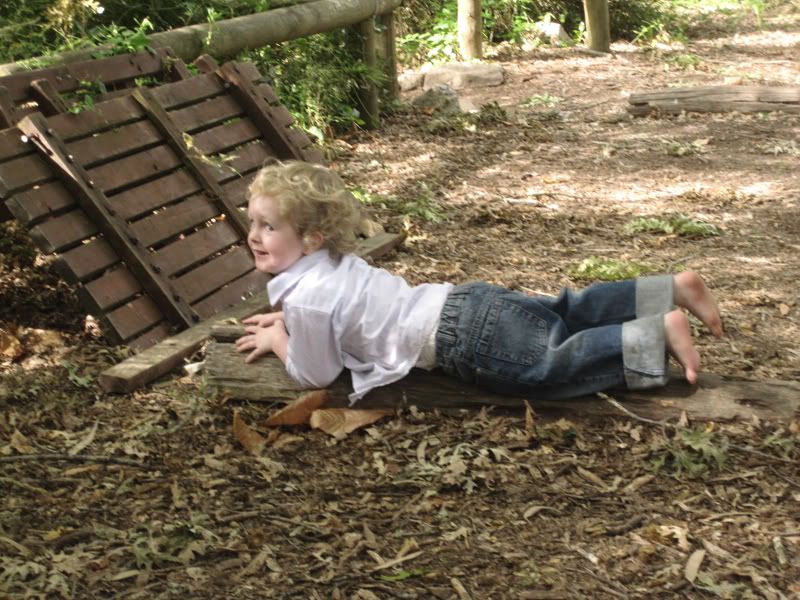 Elias, too, was in good form, pretending this fallen trunk was a dragon he was slaying. I egged him on (quite literally, as I was eating breakfast), until he slipped and hit his head quite hard. Then he walked off screaming, quite understandably.
What is a rover moot?
Next stop, my mum's place for second xmas! She had a shit one in the UK, so cooked us lots of food which we gathered to eat and make merry.
Post eating game of Articulate. Great game.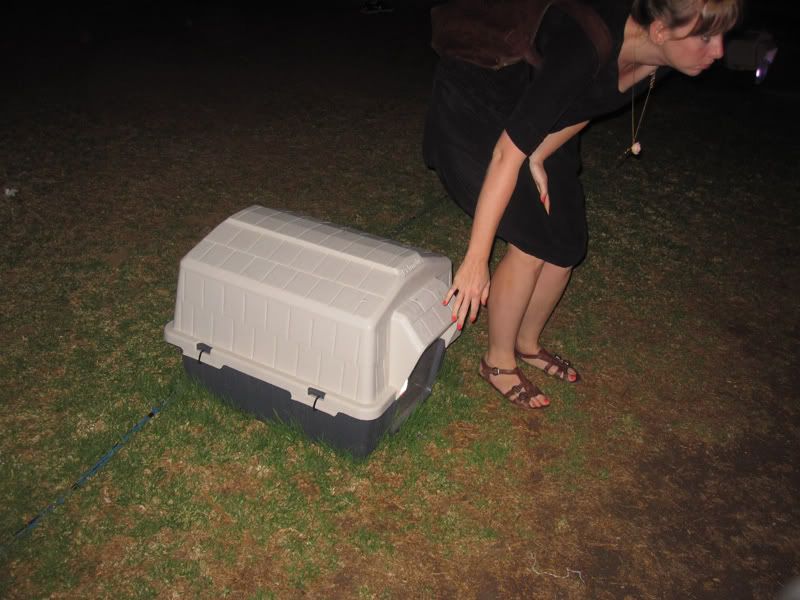 We also checked out some of the delights of the arts festival. This may look like Rosie is doing something strange to a pet carrier, when in fact, she is doing just that.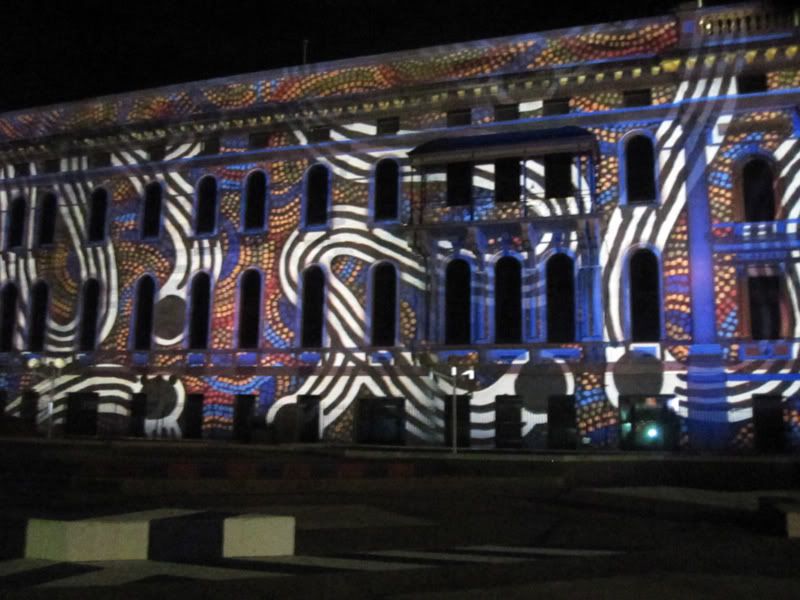 Here's a building with projections of Aboriginal art on it, which I would just like to acknowledge as the traditional owners of this land.
Here's me and Pij atop a legendary climbing ramp/skate spot in the city, having a laugh.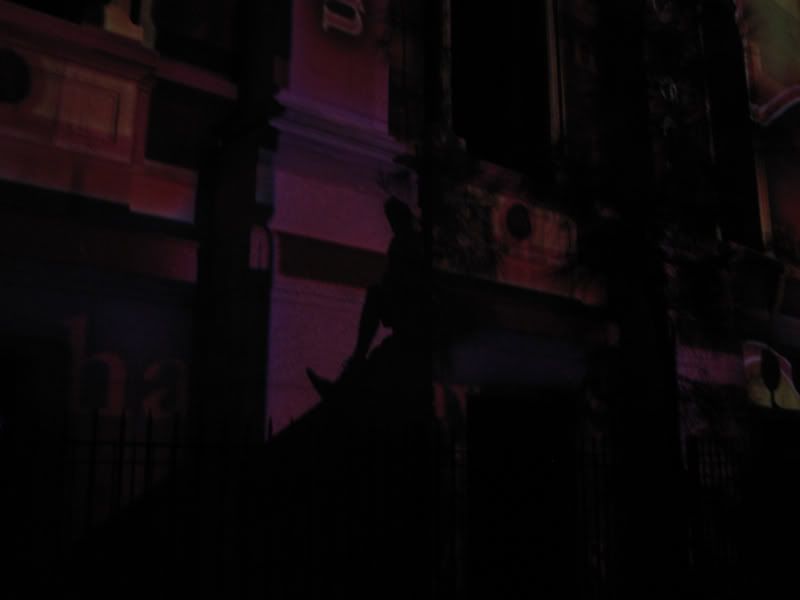 We made our collective shadow look like a very tall persons.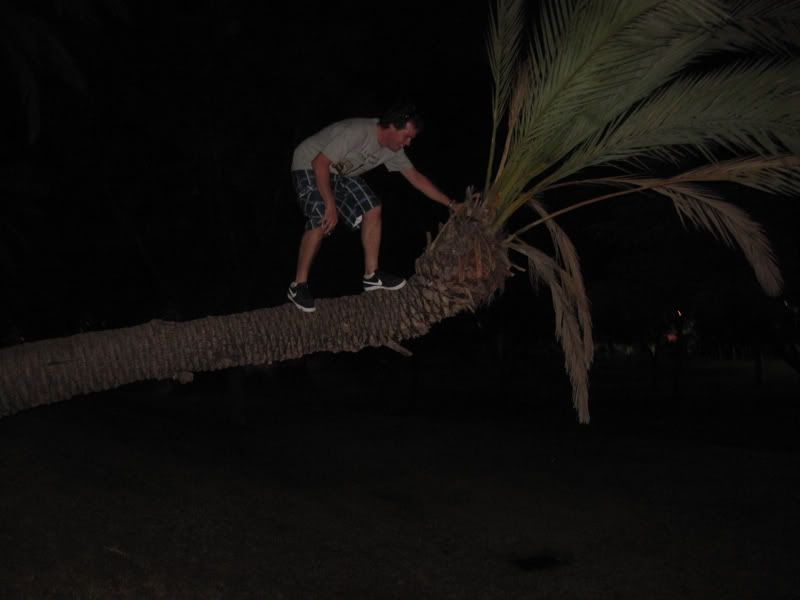 And here's Pij, climbing a horizontal tree.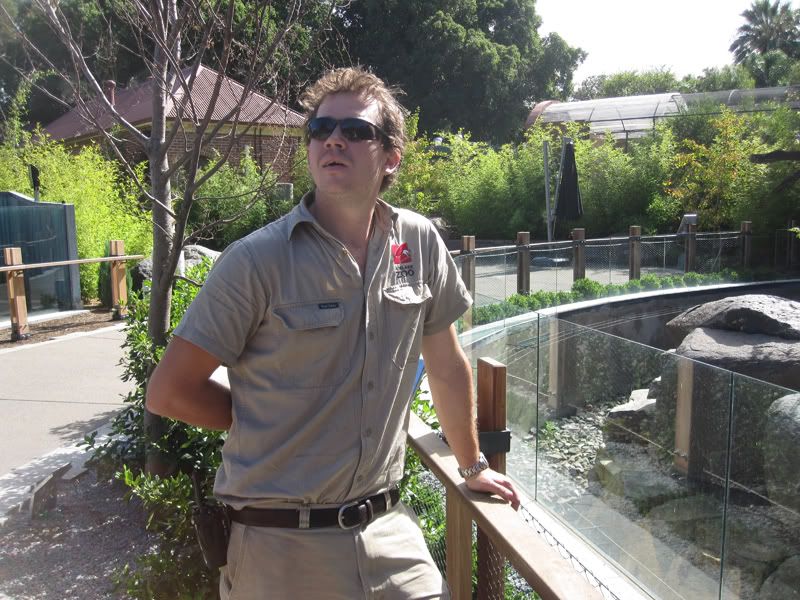 The next day, we visited Pij's place of work, the zoo! Look at him there, loving it.
He looks after the pandas (amongst other things), who react to his calls in an excited manner, much like Tess does to me. Amazing!
The meercats did not disappoint.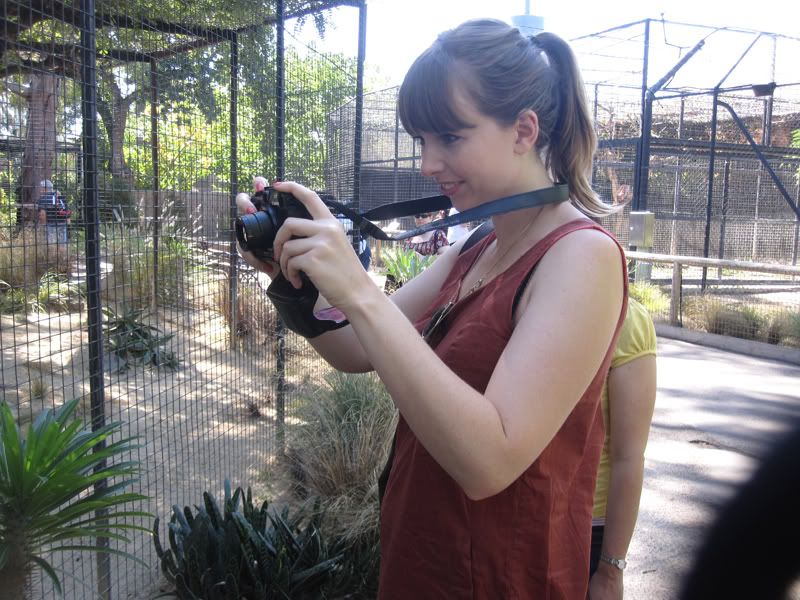 Rosie got heaps of good photos of the animals on her superior camera, and if she had a blog, you could see them there. As she doesn't, I suggest you visit the zoo yourself.
Here we are with my dad, who very kindly put us up for our stay. We're at the airport here, a fine facility, featuring a Coopers shop.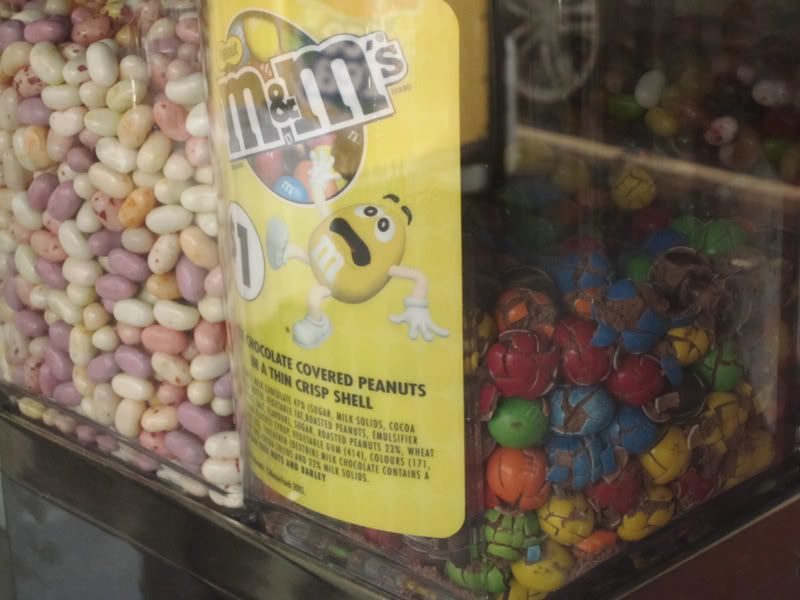 Back to Melbourne, the grim land of mangled M&M dispensing machines.
And awesome art openings at Hell Gallery, with Sofia in attendance!
Plus these two troublemakers.
Went skating and saw this. They told me not to show the police.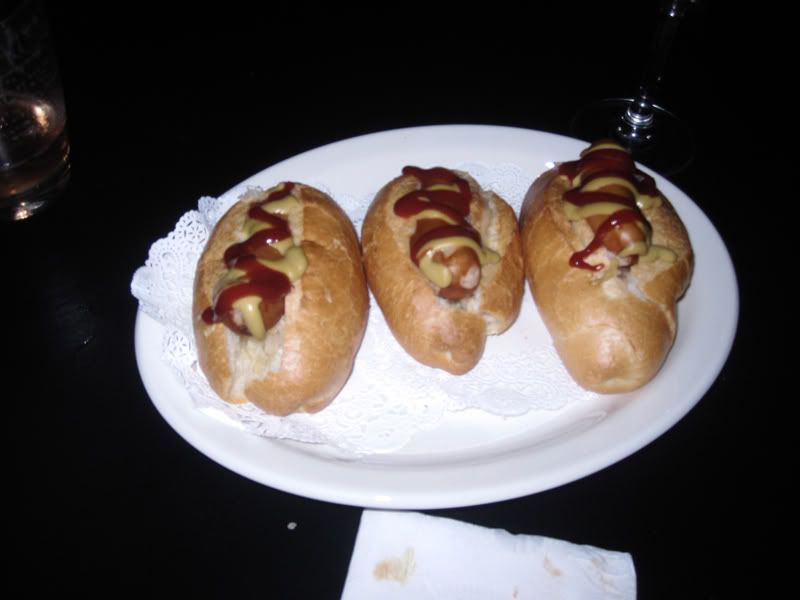 The Jules opening was fun, complete with performing poodles, which I couldn't really see, but were amazing. Michelle brought me a platter of hot dogs.
Gen was on her way to a party where you had to dress up like your dreams. Good one Gen, but you could have maybe thought through the party ramifications of your big hand plan.
Rosie was feeling a little embarrassed, as her hand actually looks like the one Gen made out of papier mache. Unperturbed, she picked on.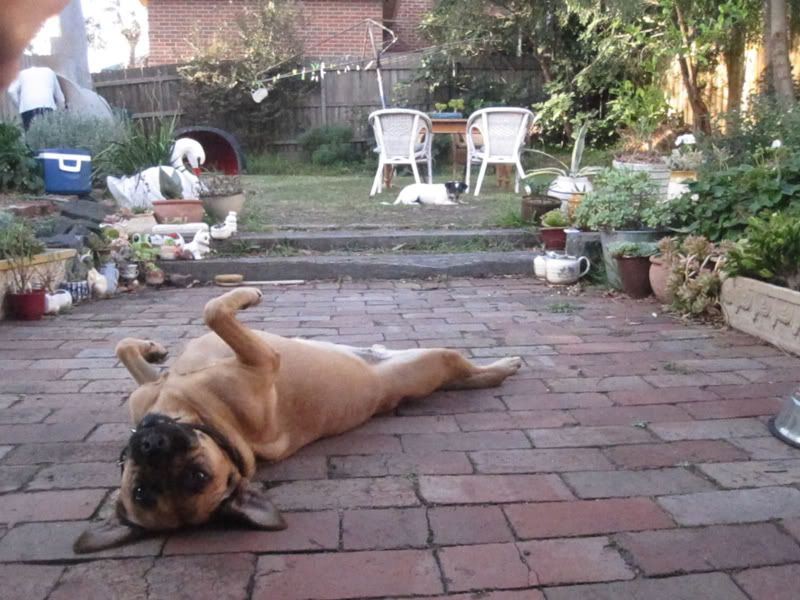 A standard scene from the utopian backyard at Rosie's.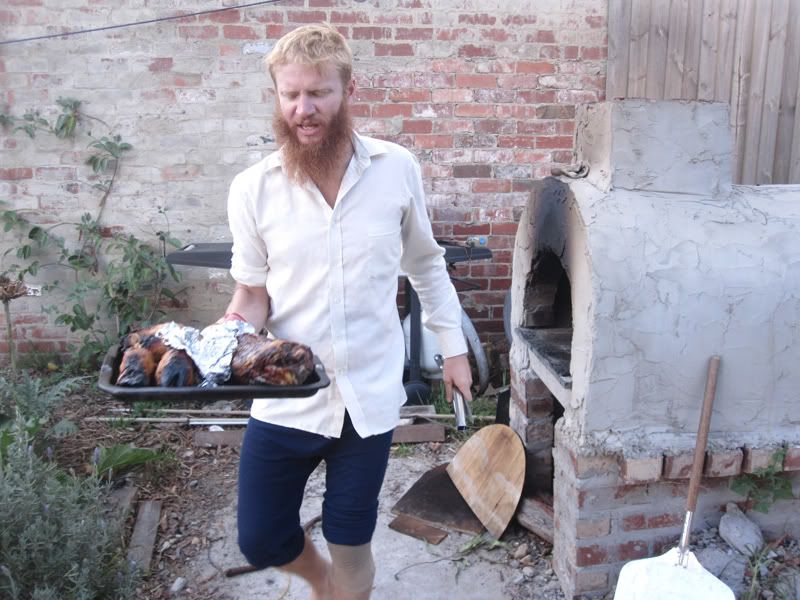 Roopa cooked lots of meat in the pizza oven to commemorate him going in to get his ACL done the following day. It was delicious, though I wasn't game to try the pigs trotters.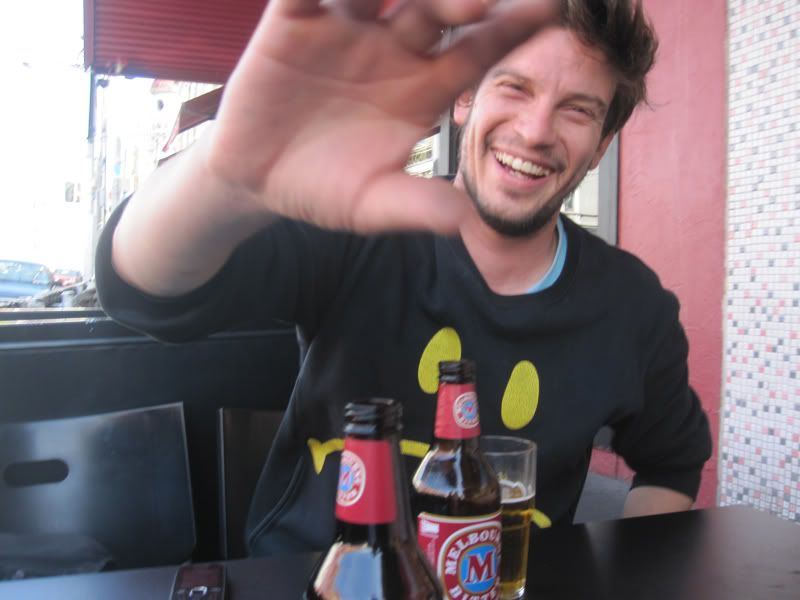 Caught up with Bret the other day, which was good. He told me not to take photos of him, but observed I was fair in my blogging coverage, in that I put terrible photos of myself up too. Didn't know how to take that one.
Had a skate at the Bali memorial last night. Jason slipped and shredded his arm on the metal edged curb. Bad juju.
Here's some sweet mural work from the Scouts we spotted on the way out. What is a rover moot?