What better reason to make my first foray into the city post-labotomy than a sparkling FASHION show? Scottie and James Cameron were showing their wares as part of a major thing at the Town Hall, we couldn't miss that.
Classic cheers shot:
Our complimentary front row tickets seemed to have been mislaid, but these balcony seats let us take in the scale of the occasion and rifle through our goodie bags unscrutinised.
I had been looking forward to the Materialbyproduct show. It was quite impressive and conceptual, with the designers onstage dressing the models as they walked on, to the strains of Antony. I found it quite beautiful. Tom and Jackie thought i was shit.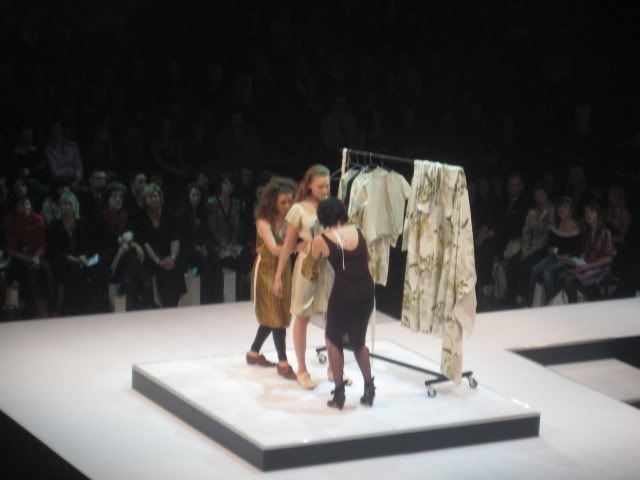 A few other designers had stuff, most of which didn't do much for this reviewer, seeming to be showy renditions of played out ideas, complete with stupid shoes and bad music.
Then James Cameron!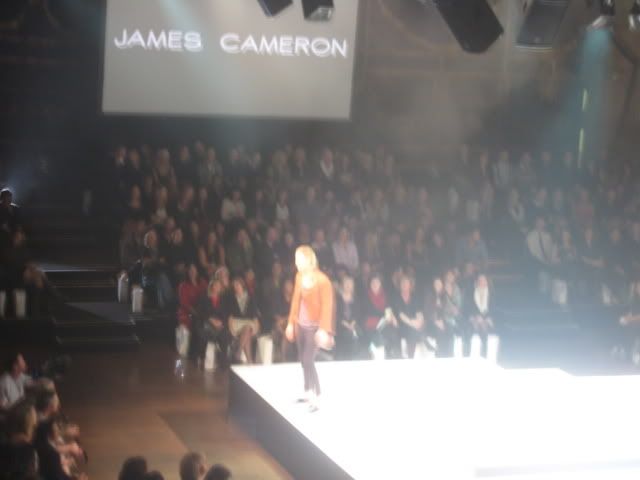 True to form classic tailoring, including their new signature navy suit. Plus some slightly disquieting low-crotch tights and other more fashiony stuff. I'm sure when Scottie models it all for me I will understand this new direction.
Afterwards, I hustled as many packets of Ducale coffee from stray goodie bags, then we went to the Chinese gardens for a debriefing. Callum was in fine form, and Dan was not wearing a hat. Crazy stuff.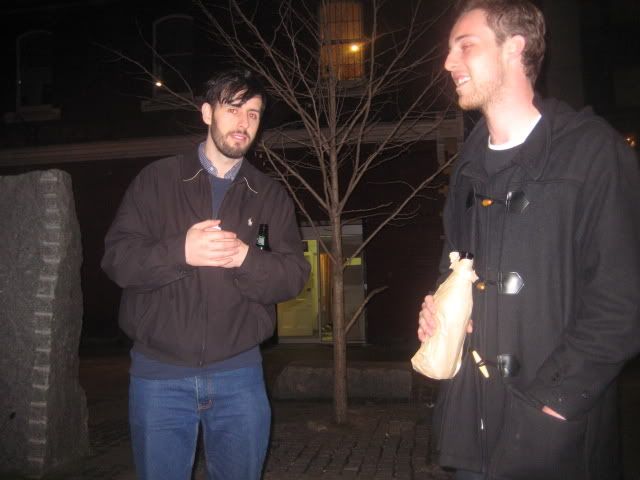 Andrew is in town for the weekend and came out later on in the piece.
Tom, inspired by the fashion, absent-mindedly scratched whimsical patterns on the sidewalk.
Now my knee has swollen right up and I can't walk. I suppose that means you can look forward to a few more posts about Gary and skate videos!