Firstly, it is with great sadness that I report to you the untimely passing of my first, beloved bloggy. It was bestowed upon me by my friends on the occasion of my thirtieth birthday, and has been by my side ever since. So basically it stopped working and I bought a new one.
In a continuing theme of friends of mine who do amazing things, I was invited (unlike Sam) to a do at James Cameron (which, for the uninitiated, is a really good clothing label and store by James and Scottie) for a sunglasses launch. Here's James, preparing Pimm's for all us invited guests. And Sam.
Scottie was working the crowd. he even changed shirts because someone turned up in the one he was wearing. That's accommodating.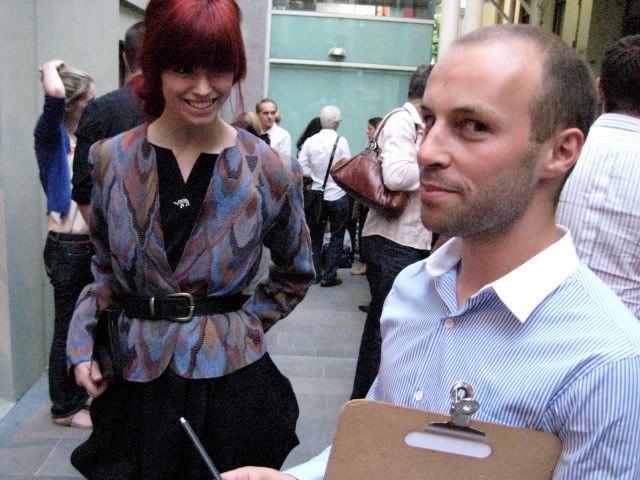 These are the sunglasses in question.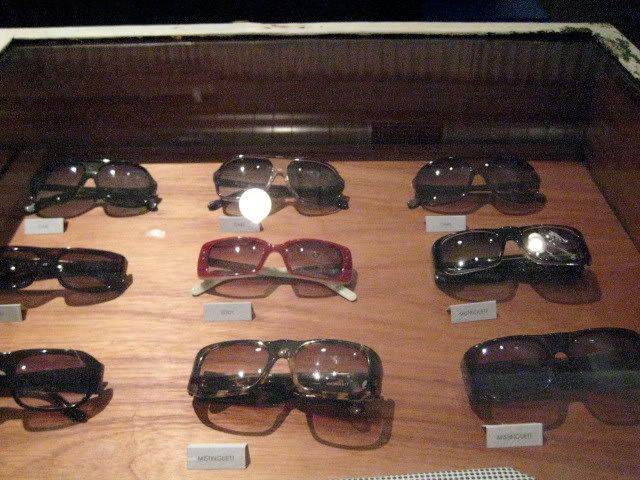 This is their shop. Amazing!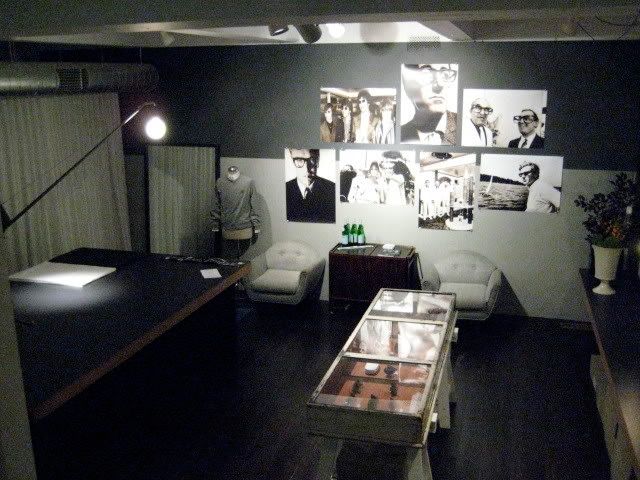 This is Mark. I discovered he's up for a laugh.
Anna Kirby distributes the sunglasses in question. I was quite taken with the ones she was wearing, and proceeded to try them on, to great success. I have always longed for glasses, yet am cursed with 20/20 vision.
Sam tried them on and recreated the portrait him and Scottie had worked on all the previous day. New Bloggy nailed it in one. It's a bit grainy because I am quite taken with the high ISO setting. It will pass, I'm sure.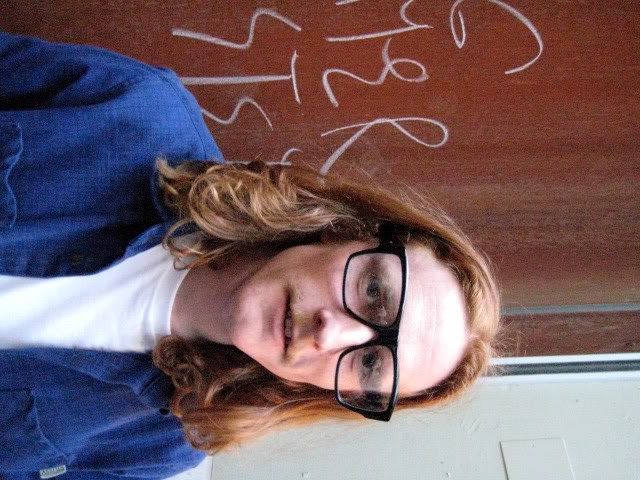 Shona wanted a nice shot of her and Scottie. But Scottie has to do a weird face in all photos, or smile in a strange, forced way, his mouth enlarging somehow like in the Soundgarden film-clip Black Hole Sun. This was the best I could get.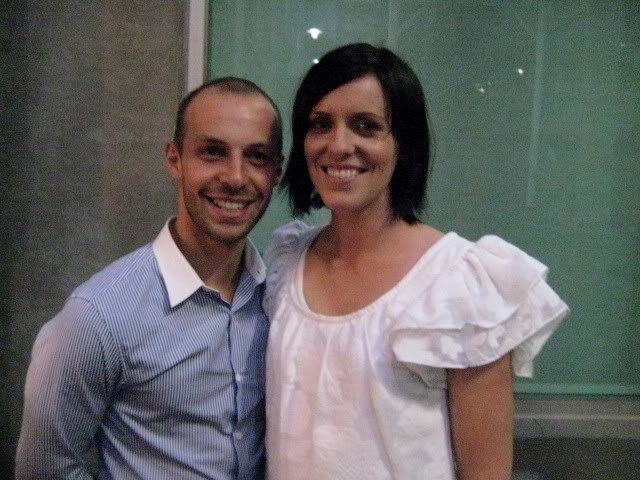 We feigned helping with packing up, and headed into the night. A lovely evening, many thanks!