So we popped back to my studio to pick up my stuff and get a lift home with Scottie and Shona, when we bump into Young and a bunch of high end shredders in the stairwell. Turns out they were having a celebration for finishing a skate state of origin video challenge, and the drinks were on Red Bull. Some dude put a stamp on our wrists and in we went!
Team Queensland had taken a typically relaxed approach to the whole challenge thing. It's pretty amazing that Jake Duncombe is only 18!
Don't you hate it when someone takes a photo of you with your own camera, and you know it is too far back but you crowd in anyway? I do.
Tom and Callum showed up. Scottie Standley was amazed that Liege had opened a bar. Ballina boys done good!
Callum borrowed bloggy and came back with this intimate portrait of Bryce. Team Victoria apparently killed it. Nugget, Lewis, Bryce and Croker. Sweet Jesus.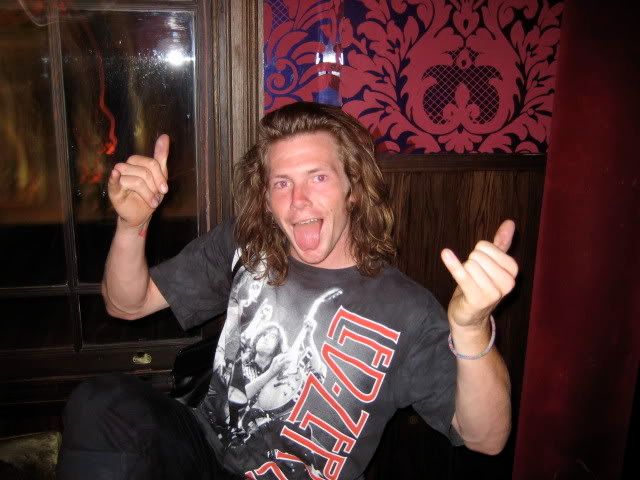 The irrepressible GREG STEWART showed up and took over the whole show. Words and pictures cannot begin to describe the presence of this man. Video can.
He showed us footage on his little DVD player, along with commentary. It was incredible.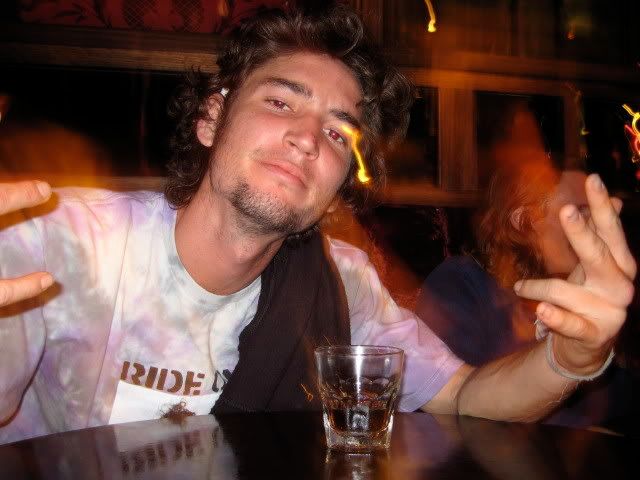 It was getting a bit real (and late) for us, so we went to Hungry jacks for a two for one whopper deal. Fortunately, they never close!
It takes all types at that hour.
Huge photo of Jenkos on the wall. I've often pondered the ridiculousness of this.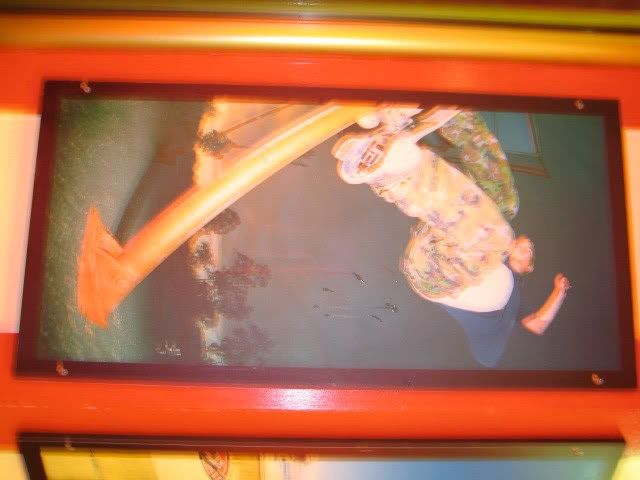 Back on the streets, it was getting crazy. Shorts was in jeans, tight ones at that. What a night!