Everyone knows the best new skatepark is Fawkner. We went there on Sunday expecting the usual gaggle of scooters, rollerbladers and assorted skate tribes, only to find it relatively empty. This ollie was one of Eddie's lesser manouveres and I can hardly walk now. I should really do some yoga.
Dion put a ramp in his backyard!
It's pretty whippy and amazing.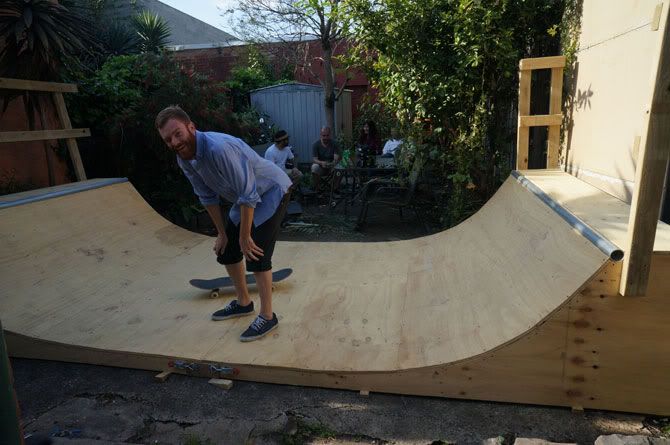 Everyone smiles when they are in its vicinity.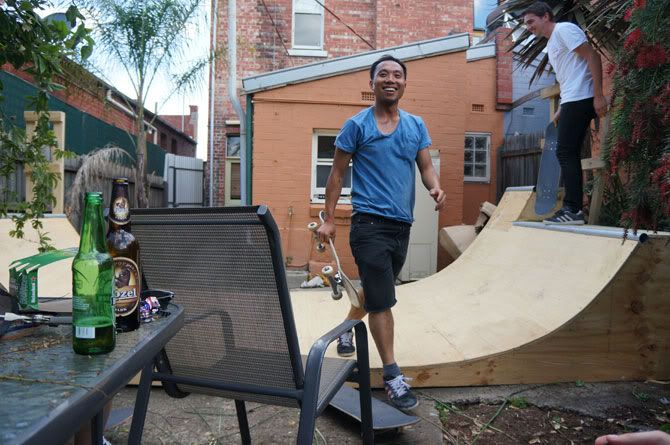 Jake did a feeble stall on the 'extentch' - no mean feat, I assure you!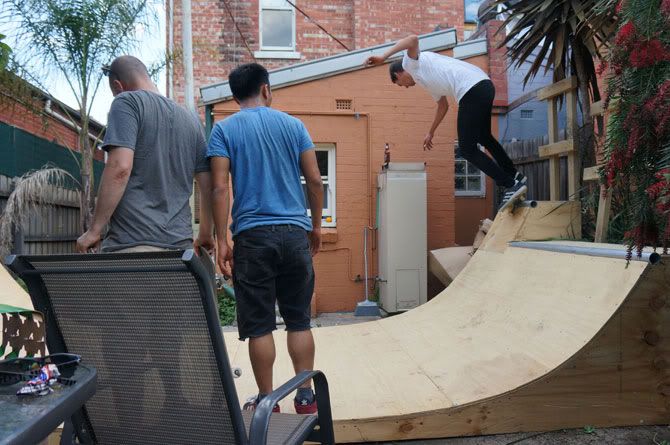 It was the final of the rugby world cup, so we assembled at a pub with $3 pizzas to cheer Rosie along.
It was a real nail biter, or head holder.
They did it! Awesome!!!