I've been lying about for nigh on a week now, following this knee arthroscopy caper. So far, so good, feeling a lot better already, though climbing up stairs could be a bit of a stretch.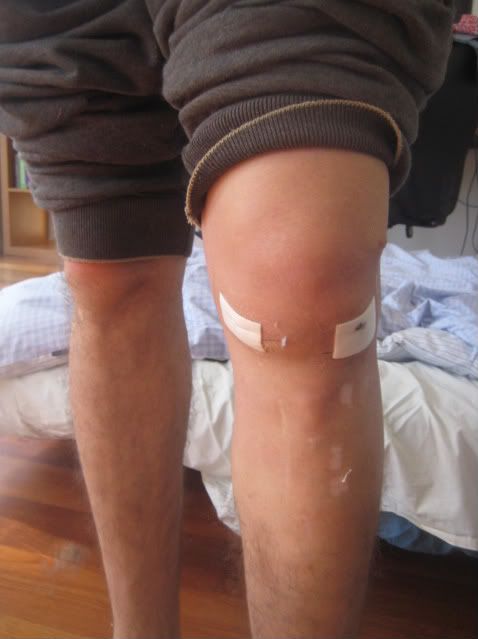 It's been quite an enjoyable time, Sarah took the week off to look after me and I've had a few visitors. Joey had the day off on Friday, so we enjoyed the sunshine. Somehow I agreed to venture into the city with them, cane in hand.
This stuff never gets old, especially on display models.
Since my life is not exactly scaling the usual dizzy heights of blog-worthiness, I have been living vicariously through the exploits of
Sam
. Here he is, having a kip in his comfortable jeans, genuine american pizza on hand.