I was all set for a quiet one, then Prior came over, we watched some deal or no deal, the guy won $50,000 and we caught a tram into town.
The way Prior sees it, if you're going to go to the toilet, you may as well do it here.
Daft Punk were yet to hit the stage on their all-conquering tour of mass-hypnosis.
Daft Punks in the literal sense, we headed for the other side of the river.
To the Lee gallery, where they were having a Monster Children retrospective show. Pretty heavy collection!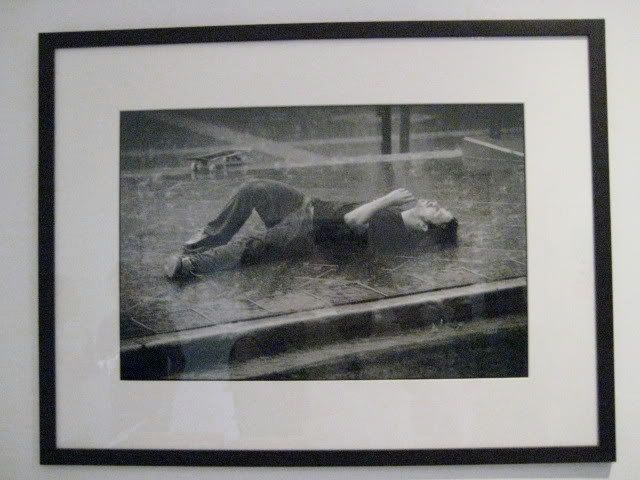 It was a different crowd to the usual, with more South Yarra types. I didn't really talk to them much, but they seemed happy enough.
Happily, IGDD coincided with the event.
Al Wilson with a piece of performance art.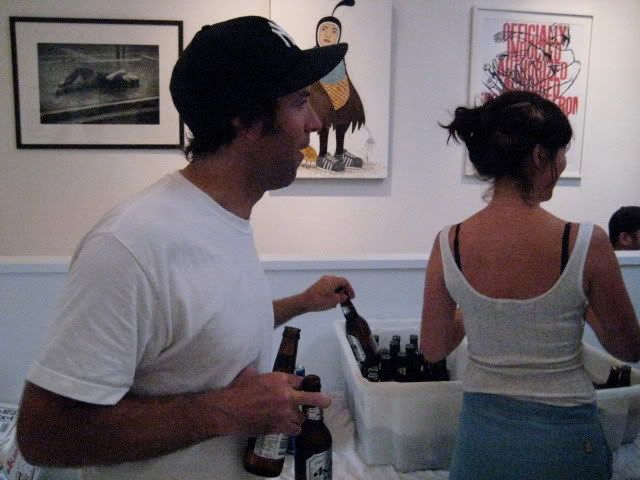 Mark and Rick were on hand for sparkling repartee.
The shop downstairs was still open! Then they kicked us out.
We headed back to town, where the Vice party was. Reuben is back walking about after his bike accident.
We watched the Phillips sisters and got the hell out to Crazy Eddies.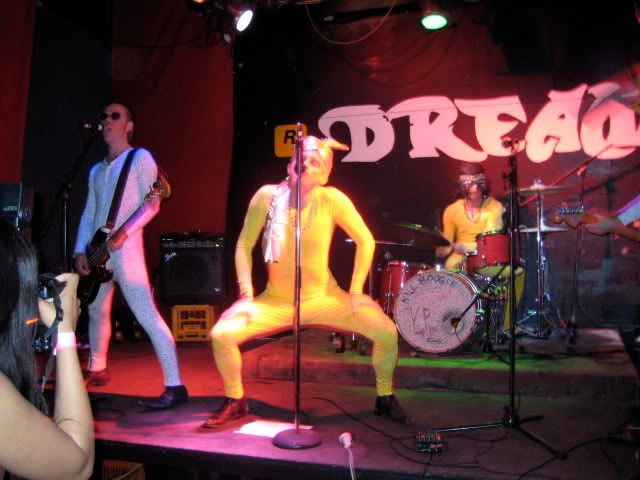 Fans of this blog (and/or Crazy Eddie) would know he is now an Australian resident. This was a party to commemorate that very fact.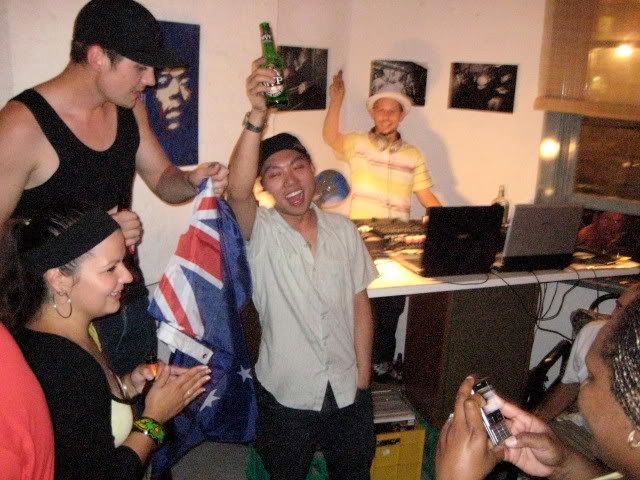 I was there to lend my stern and heavy hand, making sure things didn't get too crazy.
These glasses were awesome, they flashed different colours. You couldn't help but look like this in them.
Pete and his wife were there. Eddie was loving it.
Tommy C: Morgan approved.
Back past the Vice party and the hypnotised Daft Punk hoards had emerged from their pyramid scheme, Yama and Brett amongst them.
Even TJ was under their dancey spell.
We left them to it and headed home via the kebab shop, where Kate Moss joined us.
Along with many others.