The other day, my old mate Andy got married in the park.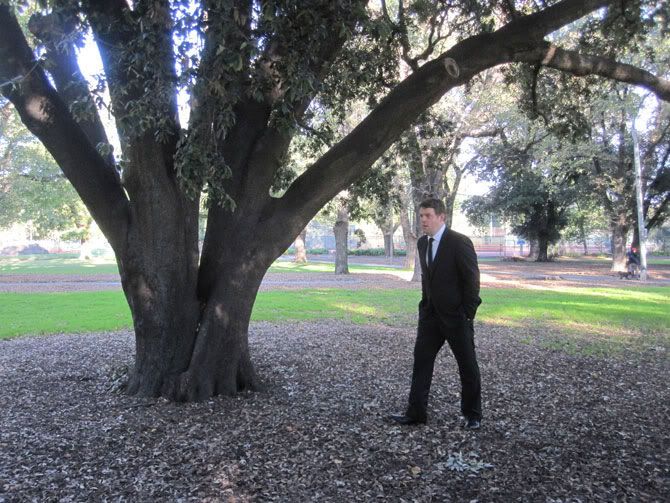 His bride Heather rocked up, flanked by several generations of her tribe.
Young Olivia sprinkled petals on the ground.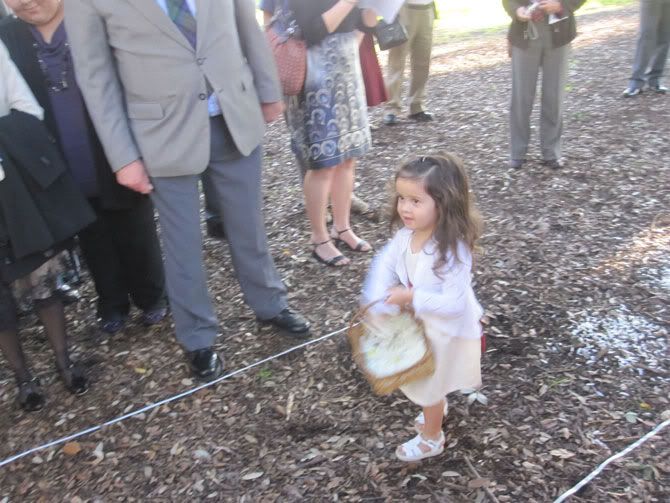 Before the ceremony began in earnest, Heather handed her bouquet over to the most logical recipient...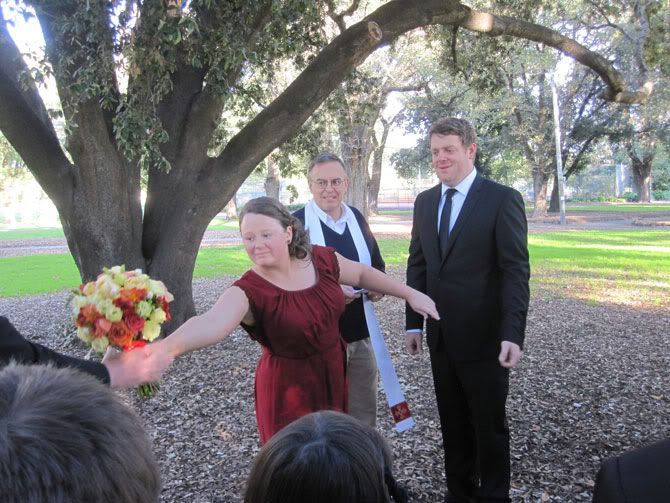 Ed!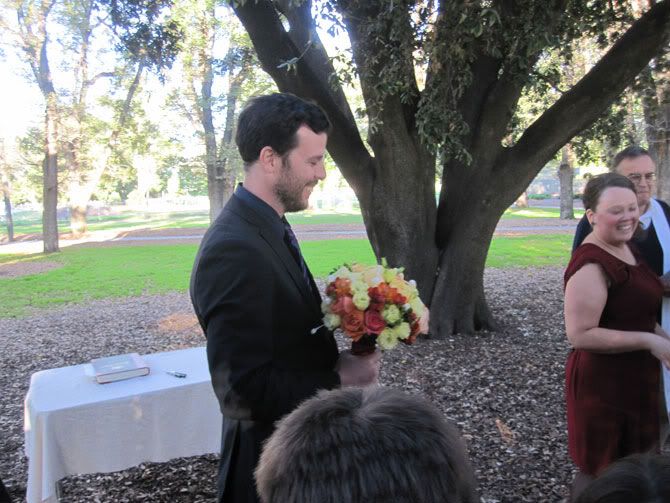 They promised each other things with the guy
It was Milo and Sofia's first wedding experience
We hightailed it to Joe's for a celebratory drink. Rosie was resplendent in her rich woman's outfit.
Liege and Jane were also looking very smart. I had an orange tie on, by the way, courtesy of Scottie.
The reception was up the road at the Northcote Town Hall. We ate delicious Italian food for dinner and drank hearty bottles of Coopers beer.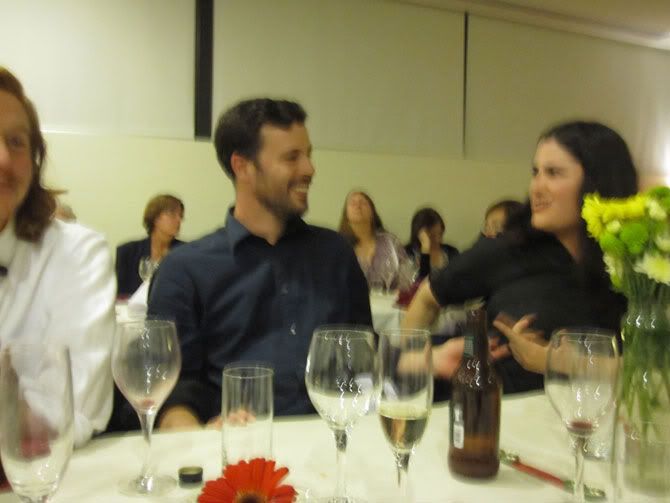 Faces from long ago. Morrissey and Tim!
If Andy and Tim ever get their shit together and start that electro-pop duo, this could be a profile shot for their myspace.
Jason pointed out I looked a lot like Barack Obama. Whatever you say, Jase. Maybe it's more in the 'leader of the free world' vibe.
Andy and Heather had their dance to, oh craps I can't remember. It was a good song choice.
The lovely Rosie and the teacherly Jason.
Jen keeps Sam at arms length.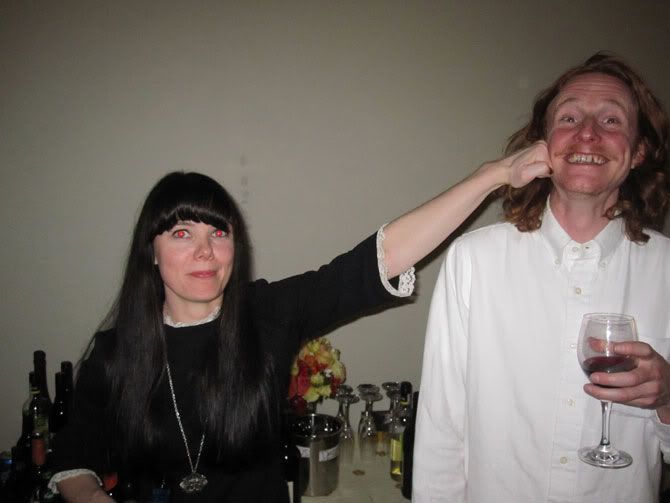 Happy marriage Andy and Heather!