It seems to be the season for birthdays. Kicking things off was the gentle giant and all time skate bro Jordan. Anita cooked us a lovely meal of schnitzel, which I unknowingly included in last week's Mind Field clip. Delicious!
Possum man sighting:
It was Jason's bday recently, too. I know he loves this photo. Happy birthday Jason!
I have been paying visits to the bat colony on the yarra, it's amazing. Milan liked it too.
Check out a review I did of it
here
When you're out with Bret, the photos just take themselves.
It's Ed's birthday today! What a guy. We are working together on a new website/publishing company called Heavy Mental, and our first project is an awesome zine for
Dylan Martorell'
s show Stolon Tonals, opening at
Black & Blue gallery
in Sydney next week. Exciting stuff! The zines will be available from the show and other places, more info soon.
Ed organised a surprise birthday dinner for Olivia on Friday night. The table wasn't ready when they arrived, so at first she thought it was just a coincidence we were all there! Happy birthday Olivia!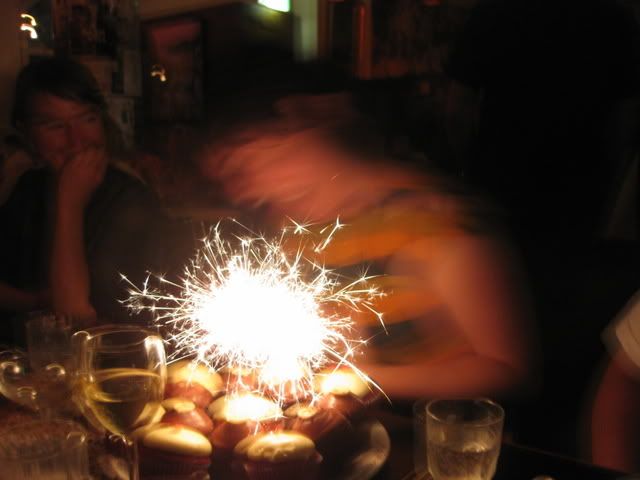 Alana and Paul came, and it is both of their birthdays next week. Raph ordered us an amazing banquet of Thai food.
After the dinner, Tom and I went to check out the PAM dance party in Collingwood. On the way, we bumped into the other Misa.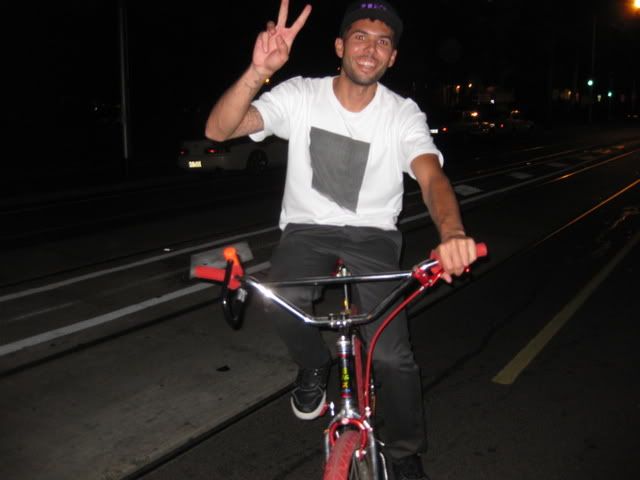 The party was fun and silly and off centre, like anything these guys do, and it was great to see people I hadn't seen in ages. Liege was there and he just had his birthday, too. Happy bday Liggee!
It goes without saying that Tom was in his element.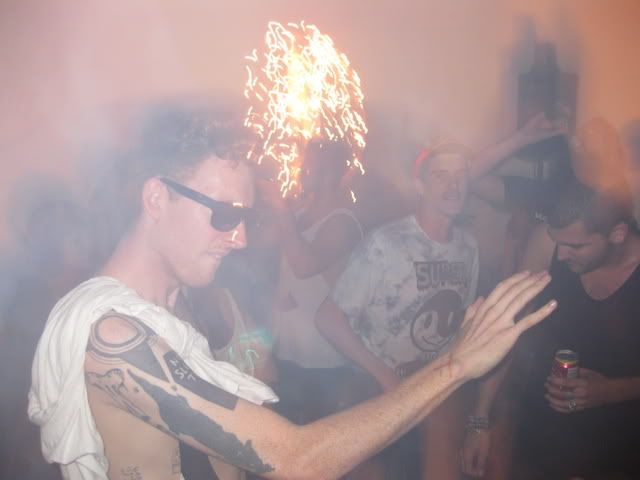 There's a new perfect wide concrete mini at Coburg skatepark. Looking at this photo of Riley makes me want to go back there right now.
Last night was Maz's bday party at her house in Brunswick. We rode over.
Hunter S Thompson was there in a wig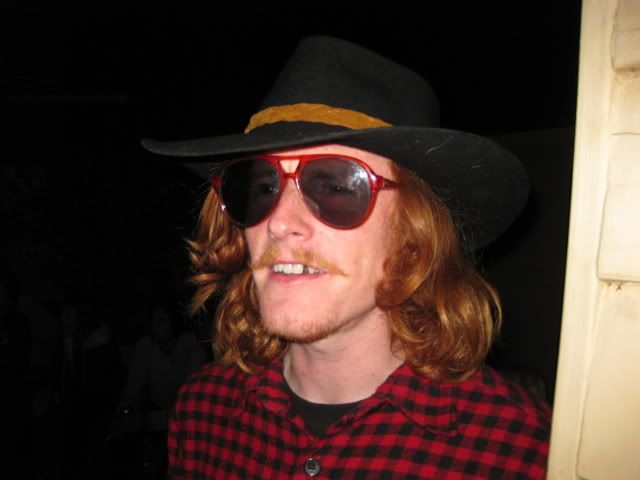 So was the Bush Tucker Man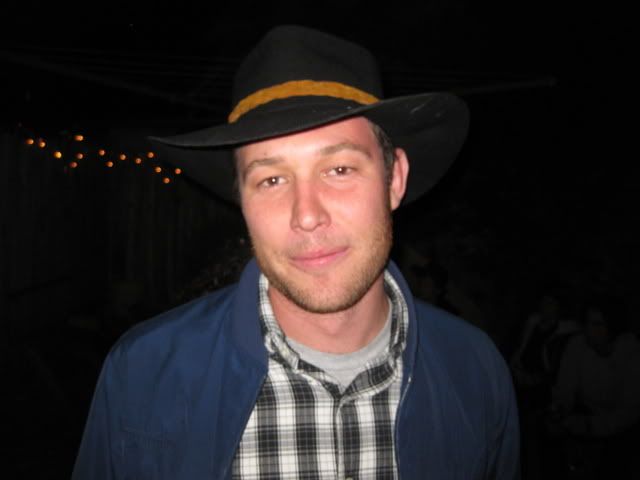 Random house reunion, Chris and Danza. Chris was in sparkling form.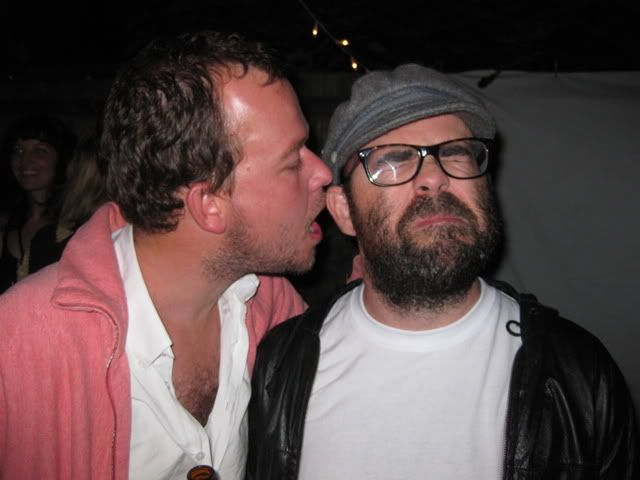 Tim with the birthday girl. Happy birthday Maz!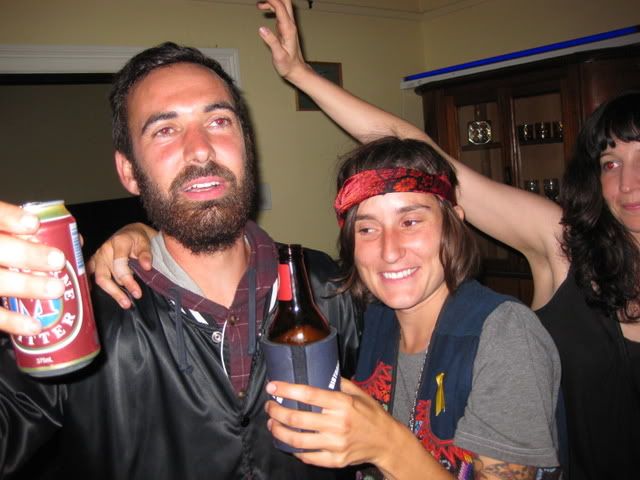 The dancefloor was a lot of fun. Well, anywhere Chris was, was fun, unless he was wiping his smelly fingers on your face.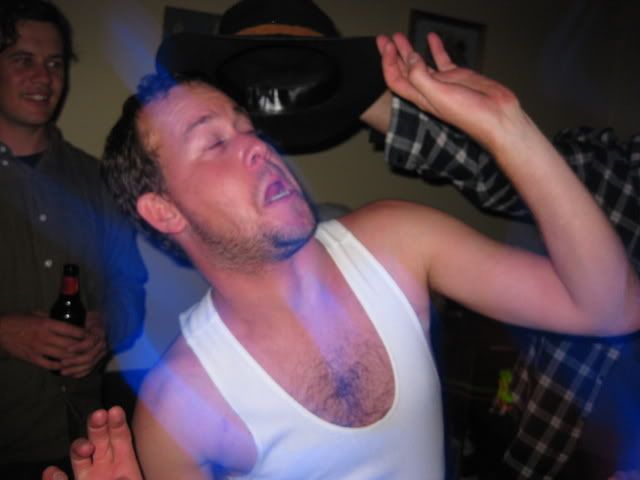 He's taken to wearing tights out so when he takes off his jeans (which is inevitable), he won't be naked.
Leah showed me some dance moves, which I couldn't replicate.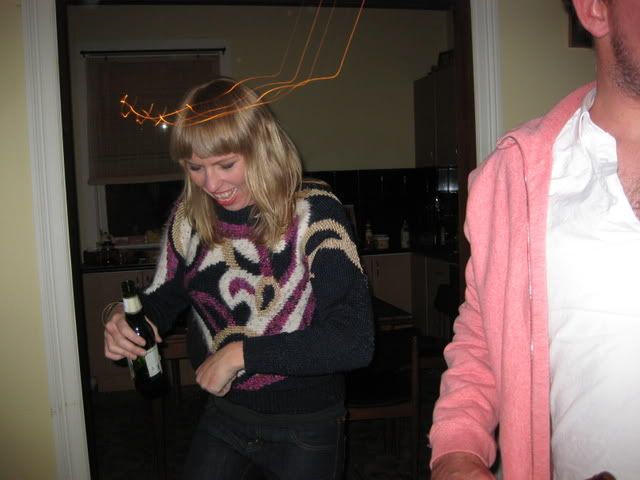 I must leave you with one more image of Chris, which doesn't quite do him justice, but goes some of the way. Happy birthday, everyone!