Friday brought disquieting news. As well as MJ, our family dog Toffee had passed away.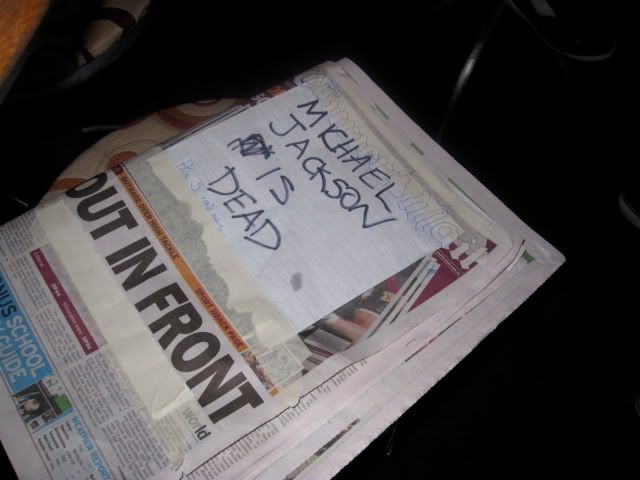 Toffee was a wonderful friend. She had a great life and was loved by all.
We finished up installing and hit the streets. It was raining.
Jay came with us on a seemingly doomed skate mission.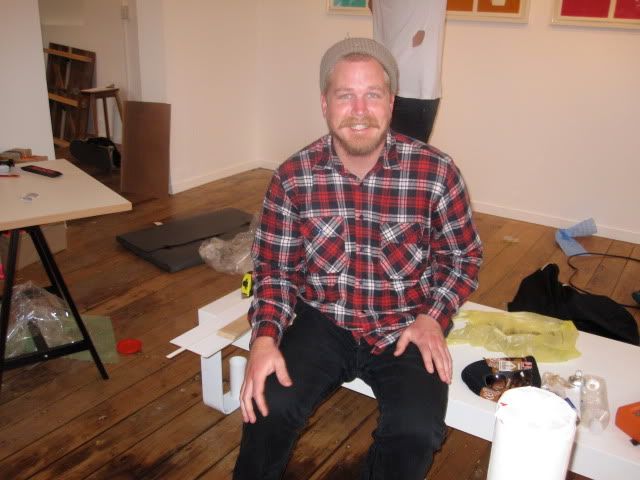 We were scratching our heads when I remembered this spot right in the city, which was as amazing as ever. Footage was logged for the upcoming clip, which I will post directly.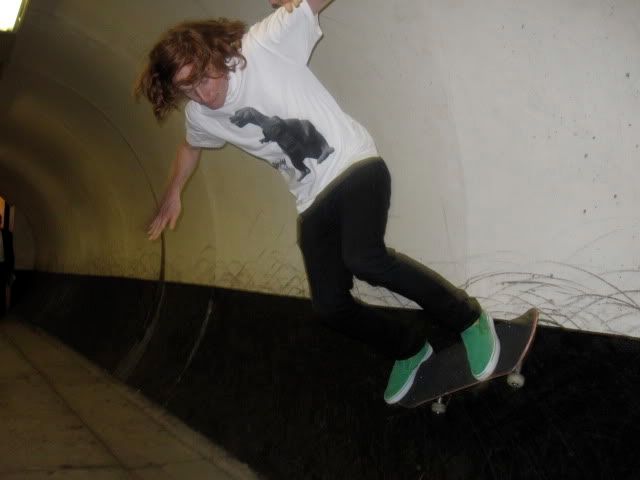 After skating, we headed to the apartment where Joe and Sonny were staying. After a bit of a sit, then utilising Joe's hair pomade, we got a crazy cab ride into the valley and headed to the opening of the show.
The gallery was pretty busy and old friends were appearing all over the place. I headed off for a quick bite to eat with Dave and his gang.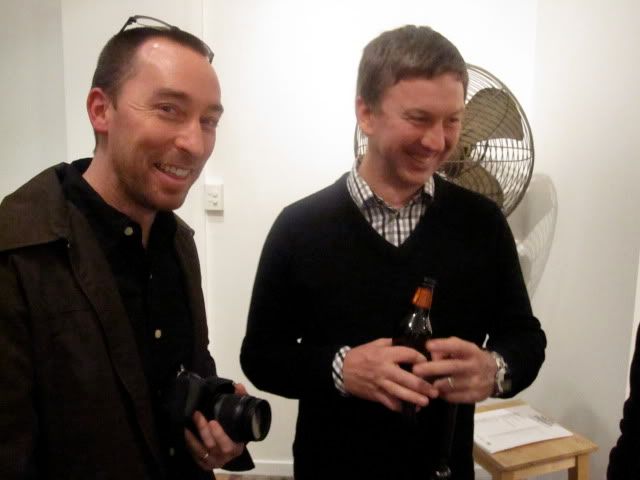 Upon our return, even more people were there, including the incredible Bo Stahlman and his sweaty looking beef jerky. I was overjoyed to see Bo. I almost expected Martin to show up.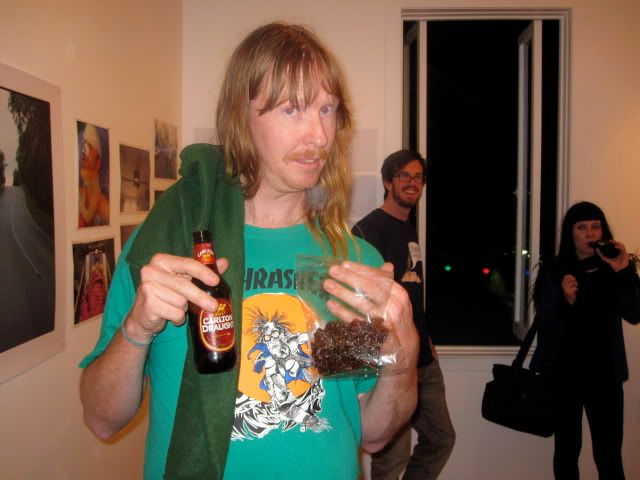 Olivia was up from Melbourne for work and came along too, adding to an already stellar line-up of good folk in attendance.
Such as Andy, Heather, Ben and Elissa!
I was almost starting to relax at this point.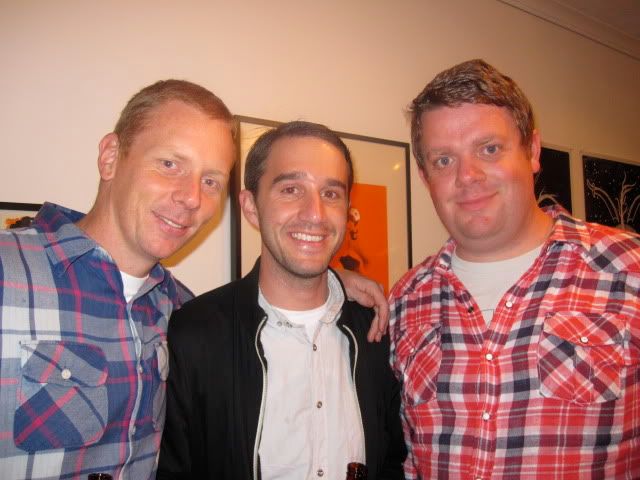 Lachie and the rest of the guys who run the gallery were super nice and supportive. Thanks so much guys! He's giving me the finger here, but really he likes me.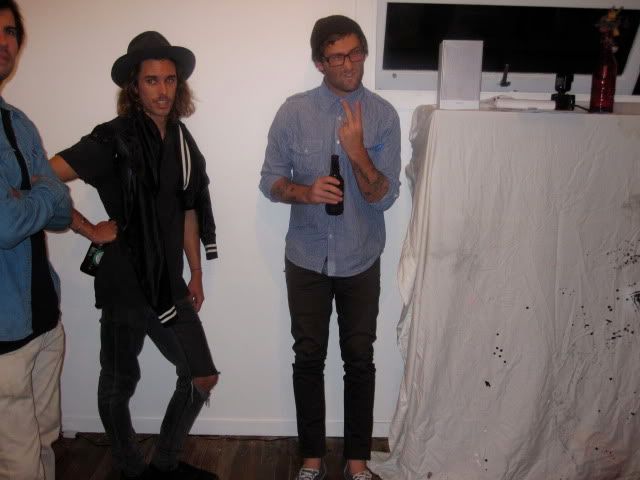 Joe and Sonny sold heaps of work at the opening. Look at them, happy as clams. Can't figure out why more people didn't want to purchase a print of me lying in hospital taken on an iphone, but hey, that's the art business.
After the opening, which went swimmingly, we all went to another place and carried on. Matt says he often finds himself in this position.
As I recall, this was Olivia's way of finishing off the evening quietly.
We made our way to Ric's, an old stomping ground that hasn't changed much at all? Not that that's a bad thing! Nothing wrong with a bit of House of Pain!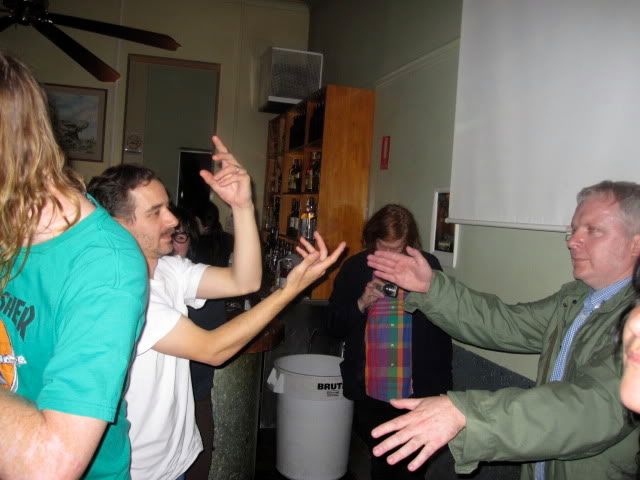 Ah, Bo.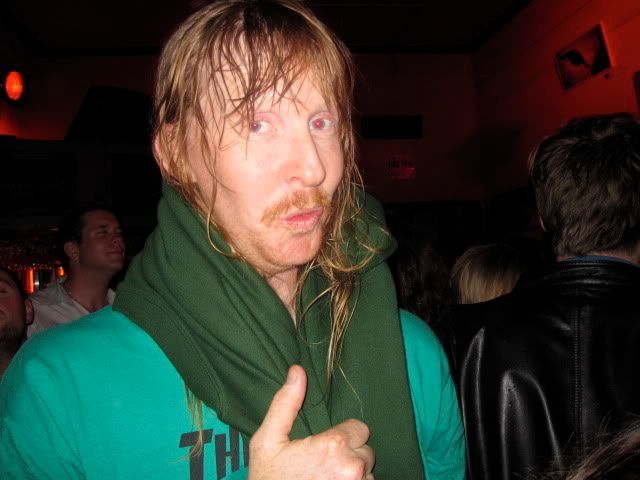 Sam selflessly documented every moment of our abandonment.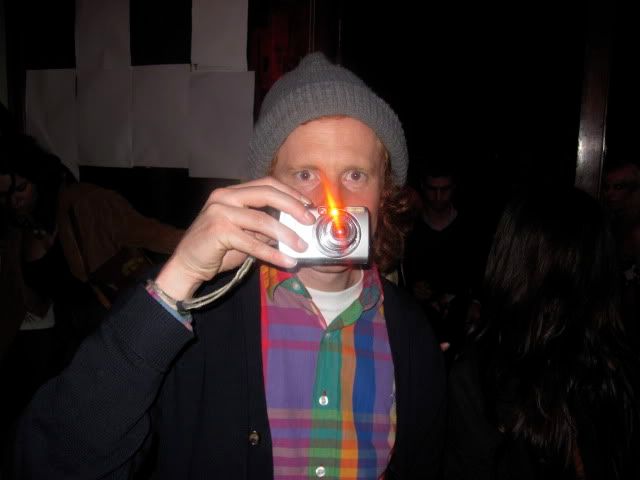 At the time, I thought this was the best photo I'd ever taken. How right I was! Sonny!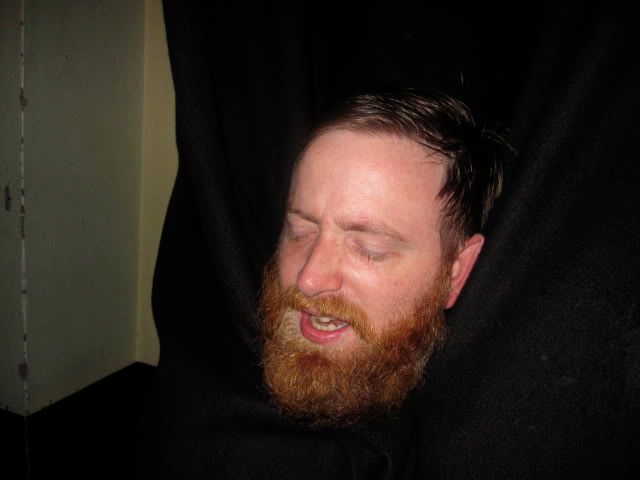 Quite the evening.