So we delivered our boards for the skate show. Sam's deck and balls was an obvious stand-out and he was quite happy with himself.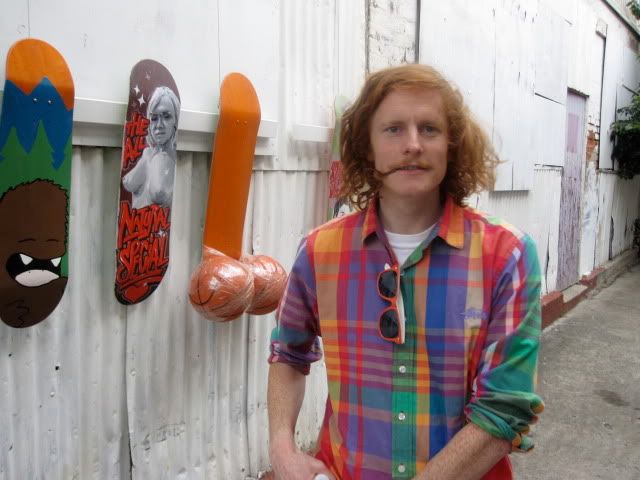 We went to the Nine Lives gallery and began installing our exhibition. Joe was wrapping cats,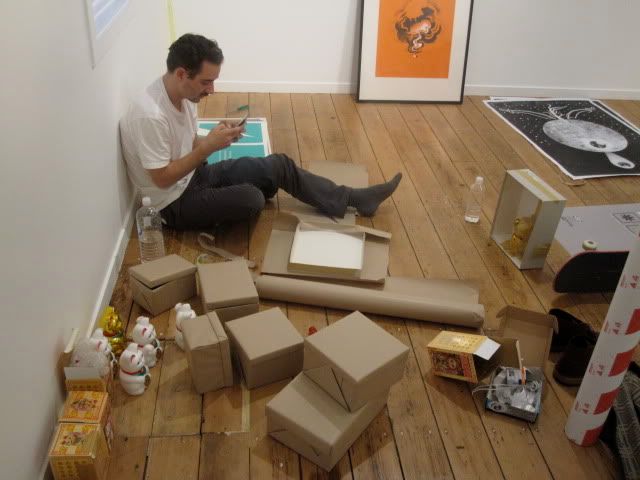 Sonny was framing prints,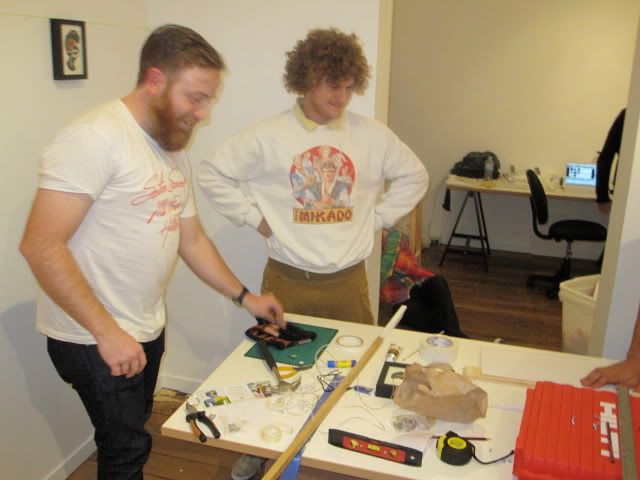 Sam was having a bit of a crisis when his coffin didn't work for a minute, due to environmental changes. A few minor adjustments and all was well again.
I got my stuff up too. It took the whole day though, funny how long this stuff takes. After, we dropped in at Will's place where Sam was staying, which turns out to have one of the most amazing views in Brisbane.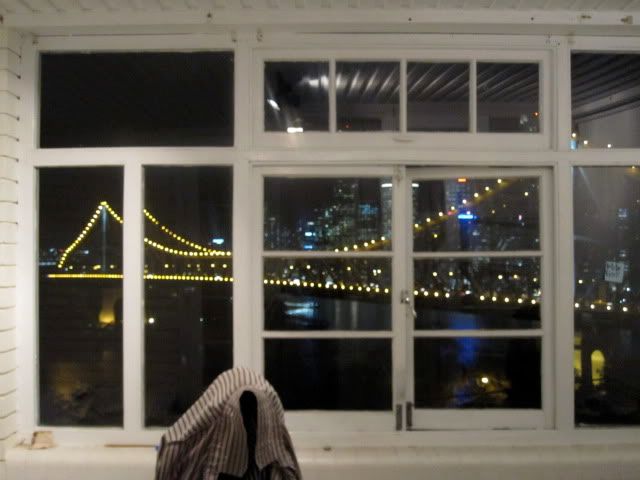 We went to the Alibi room for the $10 beer and pizza deal. In attempting to be funny, Sam ordered badly. Still successfully funny though.
They have collectible boards for sale. Some sweet numbers, but the prices were pretty steep! Who honestly collects this stuff? Richie Rich?
Seems a few of the collectors may not have set up a board for a few years.
The skate show was quite a hit! I think over a thousand people turned up.
Matt was the driving force behind the show, the fifth one he's done. I can really notice the positive difference in the Brisbane scene since I used to live there, and I think Matt is responsible for a lot of that.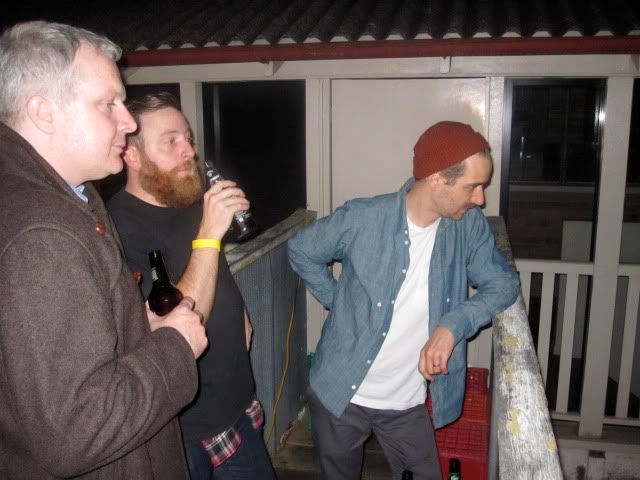 Deck and balls sold very quickly.