Later on, there was a farewell party for Prior at Flick's apartment in the city. It was quite an amazing scene, on the roof with a fire and everything.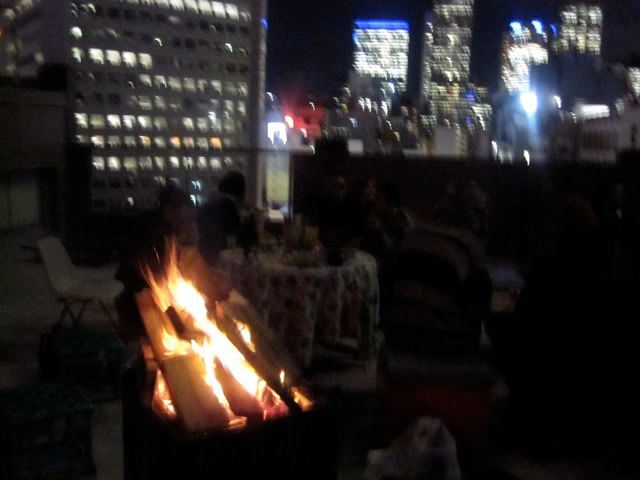 Prior was loving it. He's off to Canada on Tuesday for who knows how long.
Duel mobiling
Flick and her housemates had provided an array of snacks, including home made cupcakes and 'Flix', her namesake crisp in a Tomato sauce and mayonnaise flavour, which smell and taste exactly like cheeseburgers from McDonalds.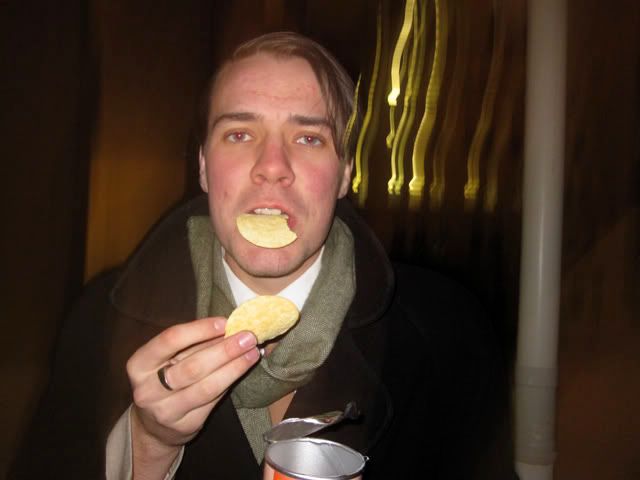 The fire department showed up and politely enquired why we thought it was a good idea to light a fire on the roof.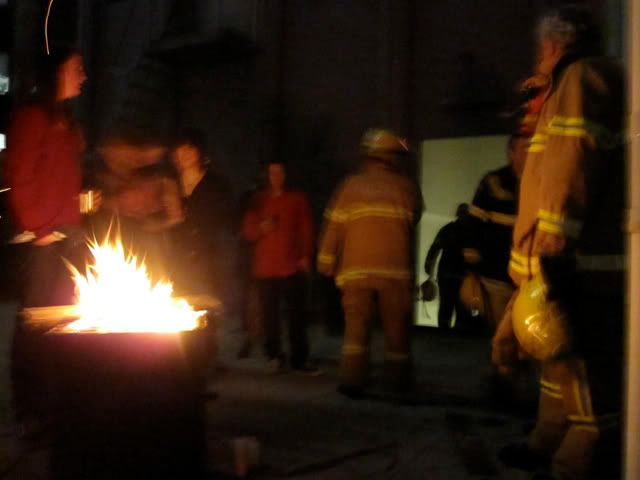 Fair enough, I guess. They were nice about it.
Two fire trucks showed up!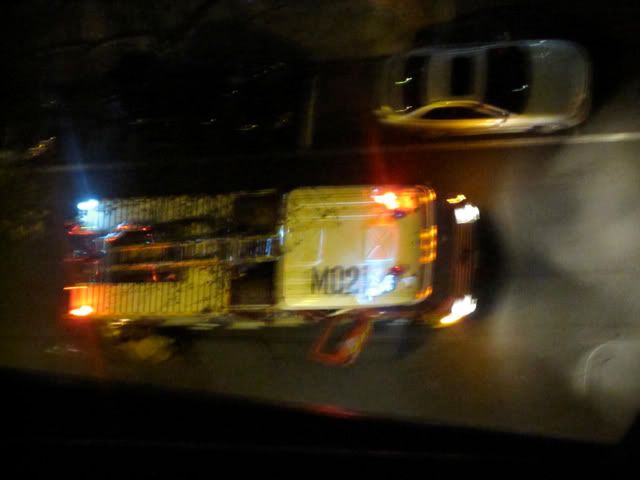 So we took the party downstairs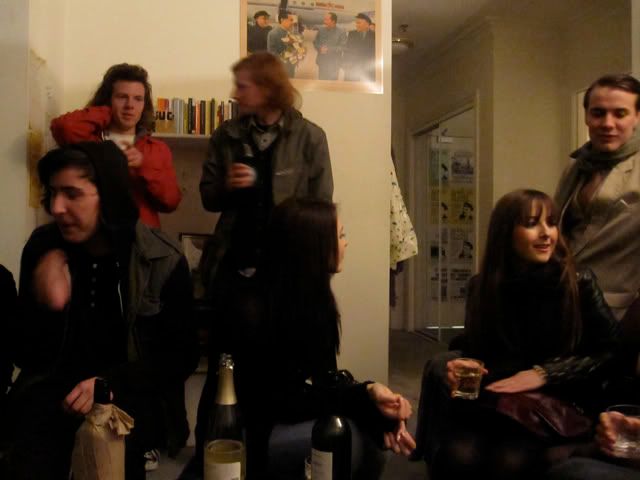 Alice and Raynee
This is where I was holding court, playing creative writing games etc. Can't remember Dale's friend's name, but he was a good sort. Then there's Dale himself and gracious hostess Flick.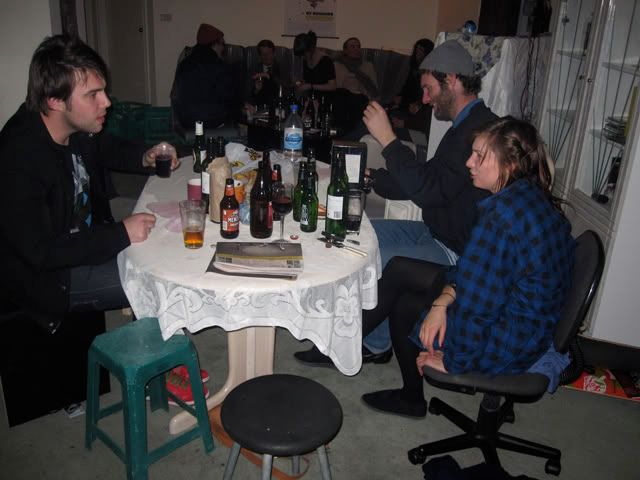 Callum was a vibrant part of the evening, but took a short break at one point on the restful chair
The well behaved man of the hour, Prior took his leave relatively early. Goodbye and good luck, my friend!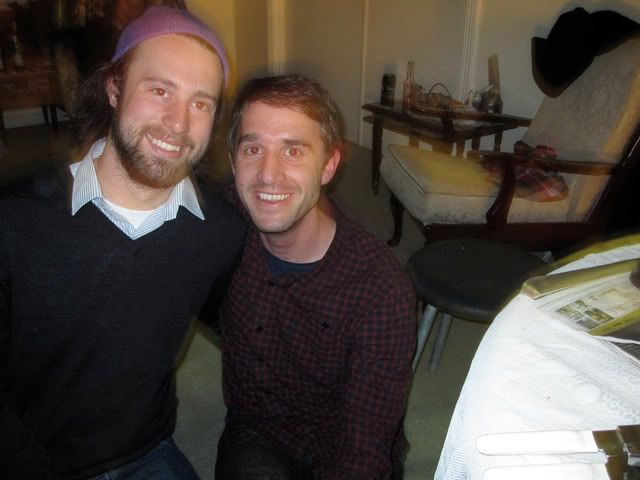 It was a hug fest for a minute there.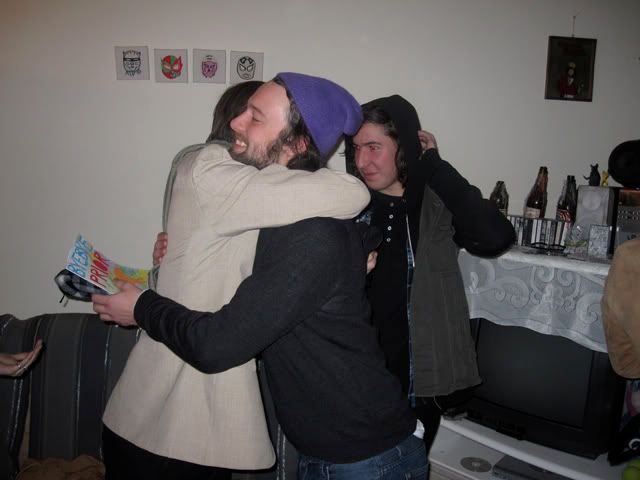 Tom taking a well-deserved shift in the restful chair.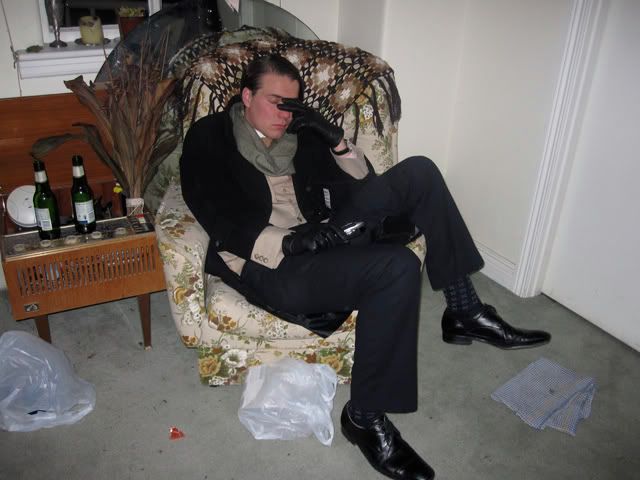 Callum's T-rex like frame took out a non-restful chair.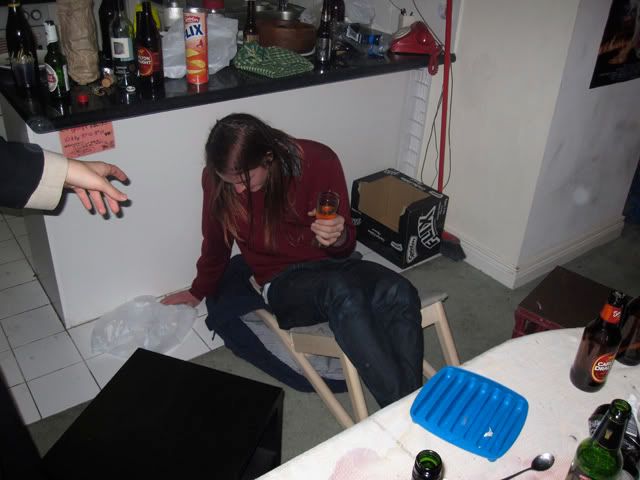 Hometime. Quite a late one. I was up for about 24 hours! Worth every second. I went skating the next day too.