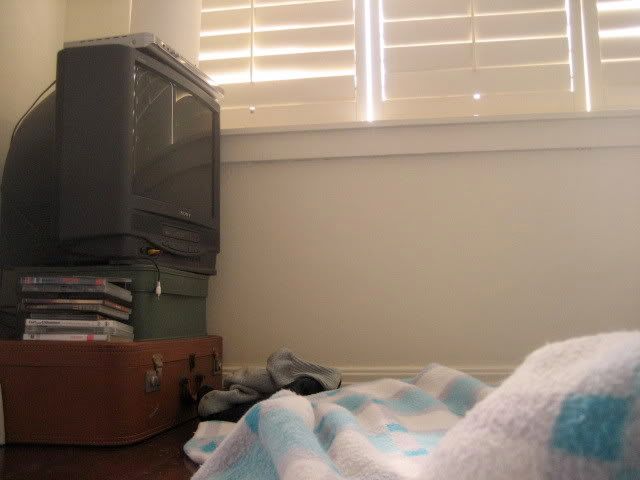 The morning after the night before, I warmed up to the day by chatting to Martin on the phone whilst admiring Joe and Sinead's TV set-up, whilst trying not to vomit.
After a half-hearted breakfast with Joe, I hottailed it to C&A's manor, where Tom was bathing.
The strangest cat I have ever seen was pissed off Tom was bathing. It stared at him like this the whole time.
We figured it was because ducks usually swim in the pool and Tom was spoiling the conditions.
We drove for a while and stopped at this picturesque yet ultimately swim-unfriendly bay for a minute, before continuing on to...
North Bondi again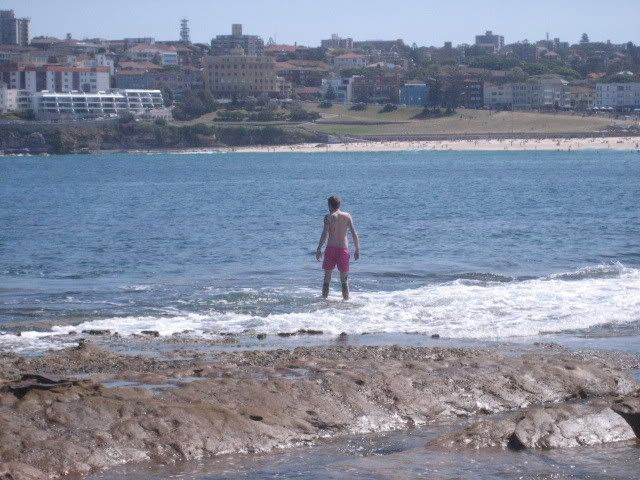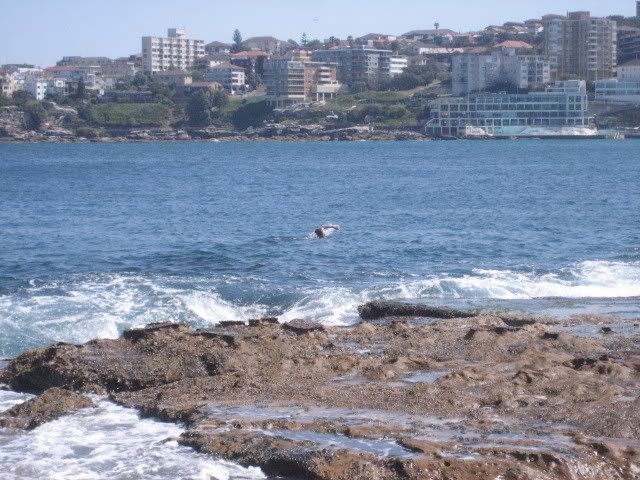 Tom had this favourite spot where you jump off the shelf into the deep, then get washed in again. We preferred to sit it out, sharing stories of our fears of the deep sea and being dashed against rocks. Tom was loving it.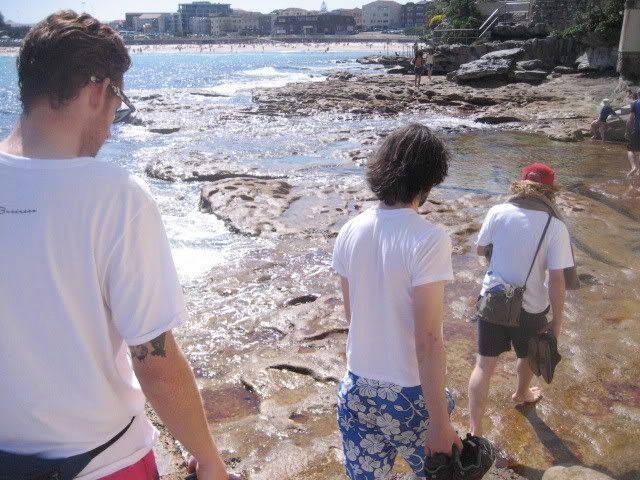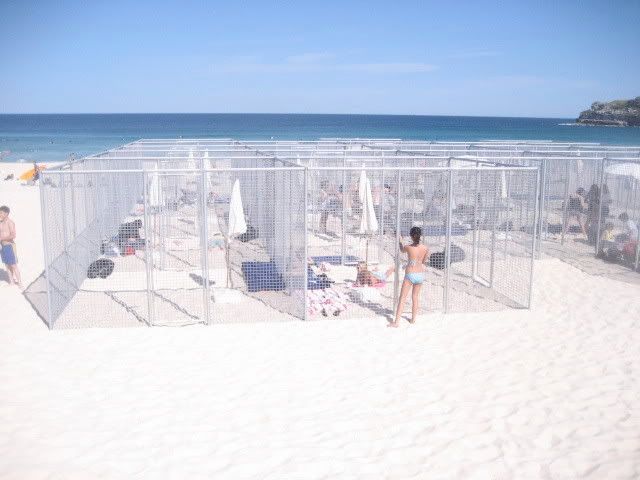 Back to the beach proper, where we bathed again and observed the strange, undressed ways of Sydney folk.
Bondi park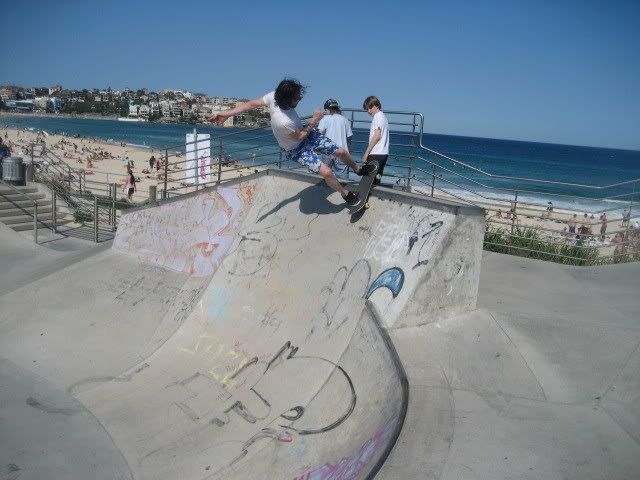 Prior owned the session. He was charging around, quite seriously shredding. I felt extremely disconnected from the board, full of excuses like hangover and shorts with socks.
We agreed that contrary to popular belief, the park was actually quite fun.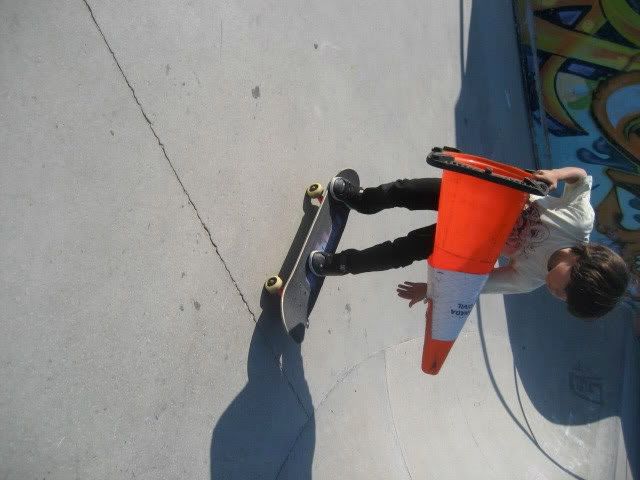 It was full of tiny, assertive people, shredding harder than us and asking us to move in no uncertain terms.
After yet another drive punctuated by a welcome pastizzi stop (didn't they used to cost 30c each?), we met up with Joe at the Waterloo park. This mini is so mellow and fun. The rest of the park is amazing, like Clifton Hill with more flow. I didn't take any photos of it though. Blame the hangover, or the shorts with socks.
Upon our return, the rest of the crew went and had naps etc. I of course had to try and go shopping. Everywhere was shut, apart from Supply. I looked at stuff there and secured rare Vans for Martin.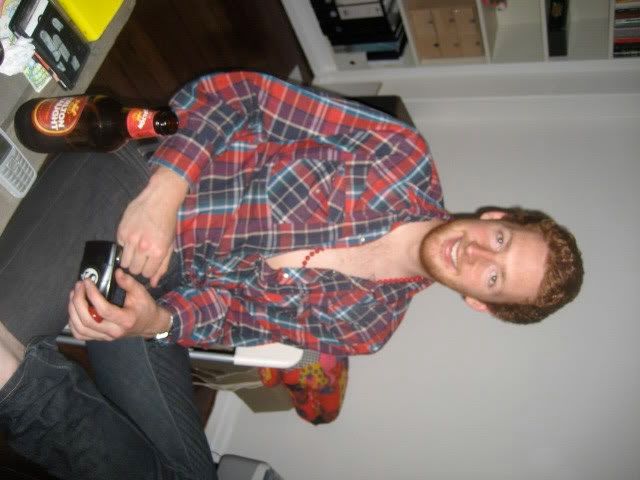 Then we reassembled at C&A's for dinner and a sack of beers. Tom was resplendent after his nap.
Sarah is shown here testing Amandas theory that all models say the word 'douche' when they are photographed. It does get good results!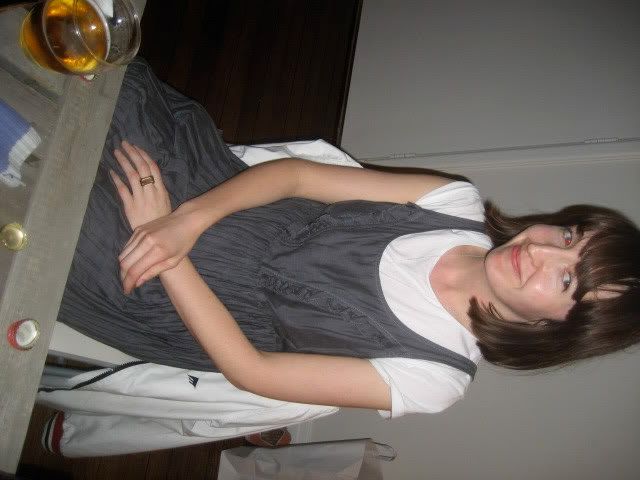 Sinead, not joining in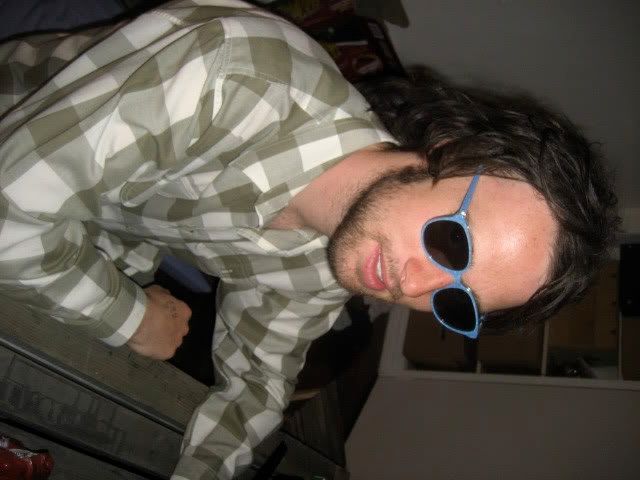 Prior, definitely joining in.
Trying to spot naked people in their homes.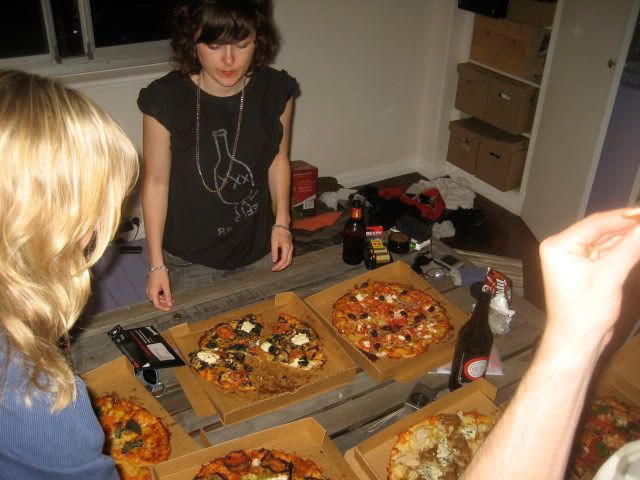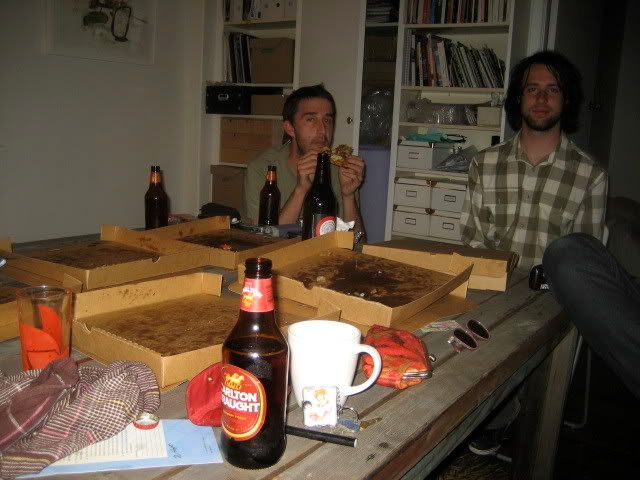 After the pizza, Prior got a makeover and as you can see, he scrubbed up quite nicely!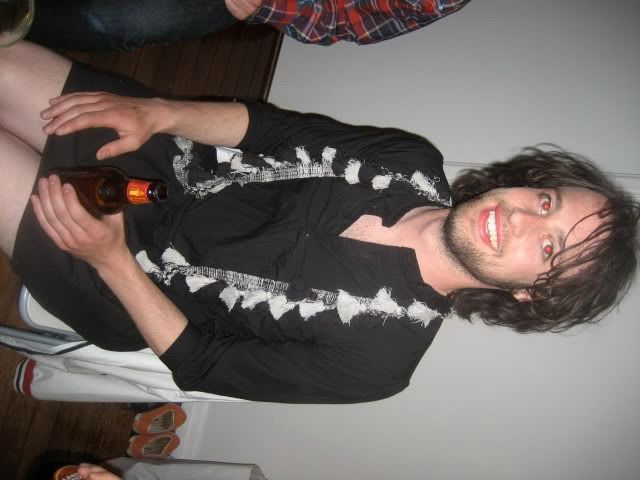 Joe, cleverly shielding himself from the harsh Sydney sun.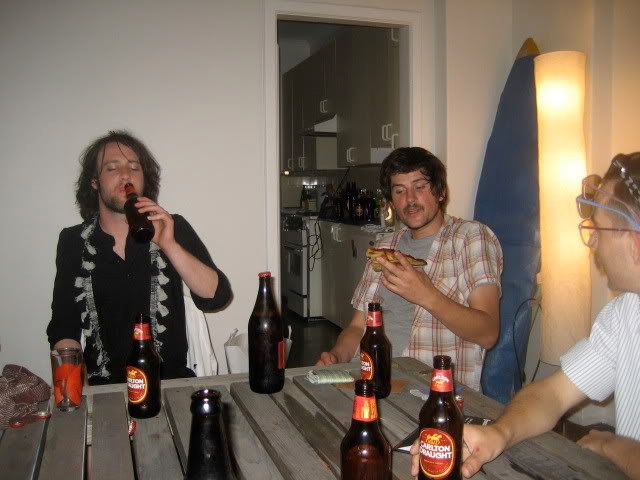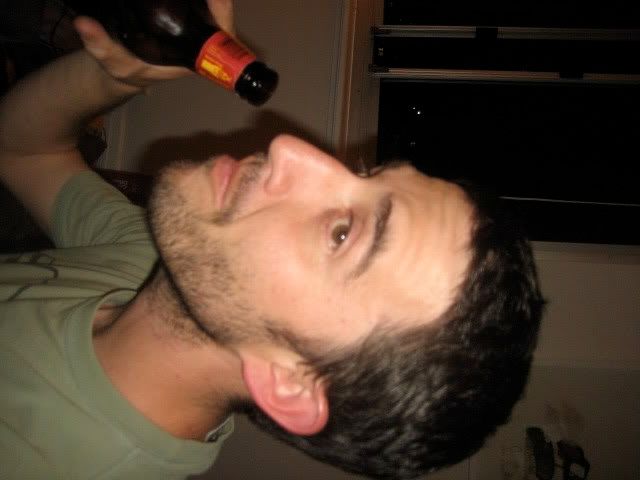 I was feeling really tired and a tad concerned about the impending drive back to Melbourne. However, I continued drinking with gay abandon. This photo encapsulates how I think my parents must imagine me.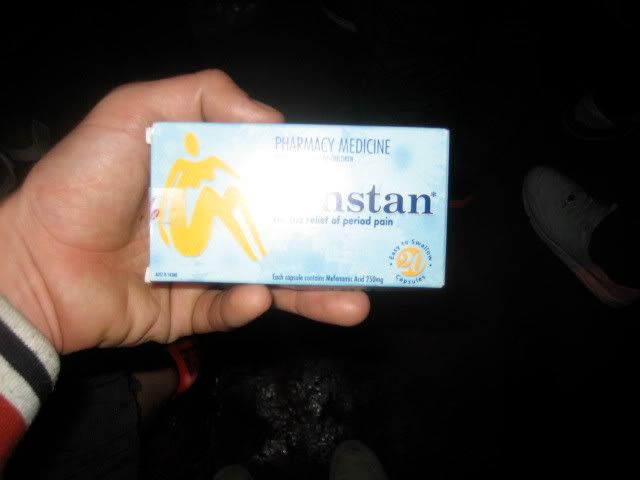 Sarah hooked me up with these sweet period pain pills to help me sleep and feel better the next day. I can hear what you're thinking, and no, I am not a girl (nor is Prior!), but these wonder pills certainly did the trick. Thanks, Sarah!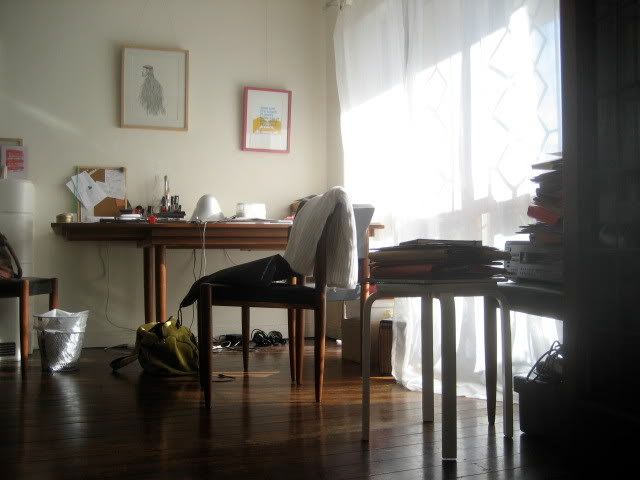 After an ill-fated mission to a Sydney night spot, we headed home for an awesome sleep. I awoke early, and hit the road. Many thanks for putting me up, Joe and Sinead. Hereby known as: J&S.
We jazzed up the scene poolside for while.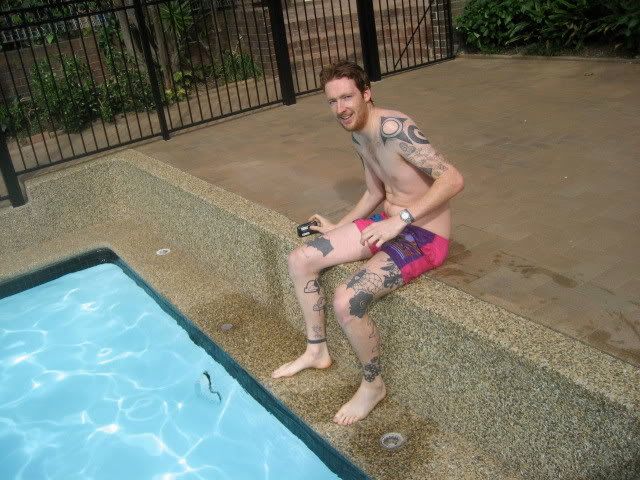 Prior performed a particularly dramatic self-baptism, emerging a new man, with a bit of makeup on.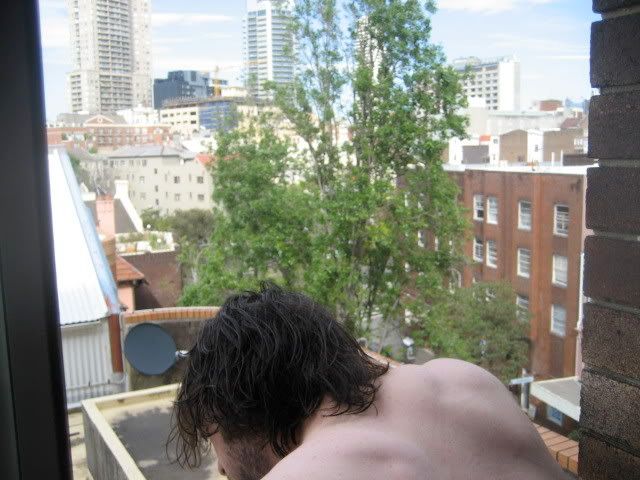 the beetle beckoned.
we had some brekky at the nearby farmers markets. Looking and feeling a little worse for wear at this point.
The apples had stickers advertising Spiderman on them! Only in Sydney.
Like the clowns we are, we made Amanda have a laughing fit then tumbled into the beetle and hit the road.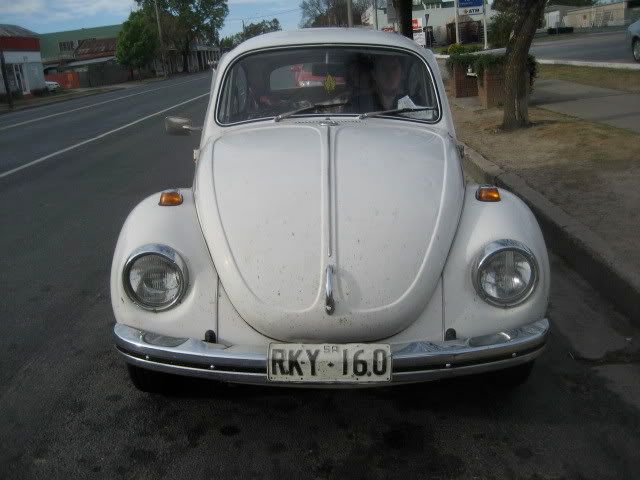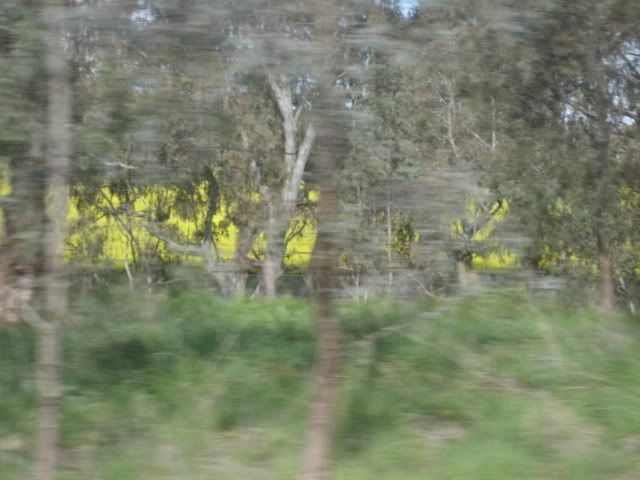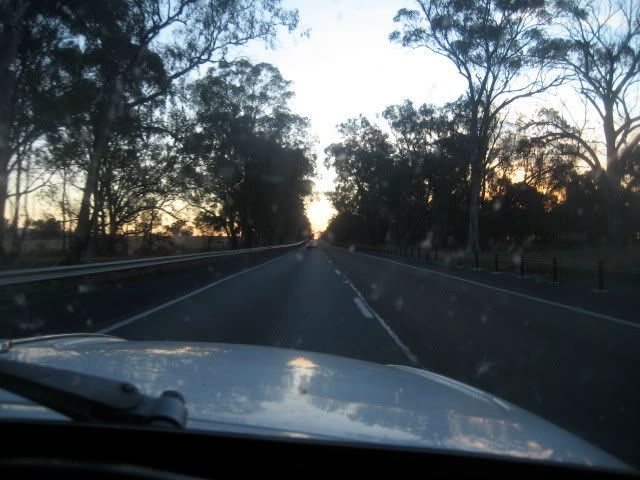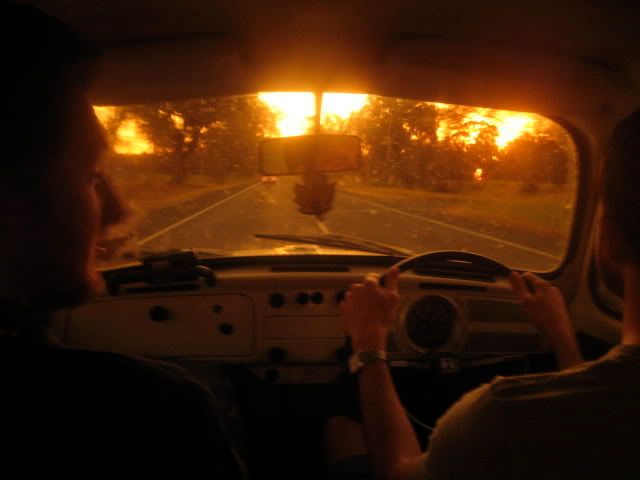 As cliched as it sounds, I urge anyone thinking of possibly going on a roadtrip to somewhere for some reason to just do it, because you will enjoy it and it will open your world back up and you will always look back on it fondly. Good times.