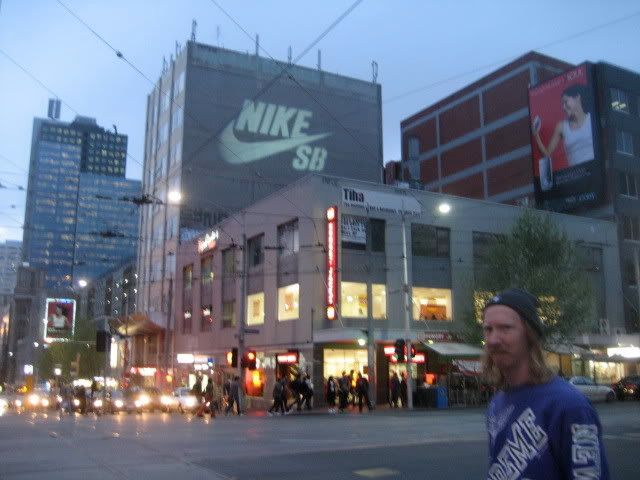 Nike don't do things by halves.
Alotta crew
There was unheard of complications on the door, with pins you were supposed to wear and typed invites. Crazy Eddie was worried that the invite Ben had got him wouldn't match up to his ID. Gaywon Chong indeed! On an even lighter note, Eddie is now an Australian resident!
Inside hobnobbing with skate glitterati, I happened across longtime shredder and ADL cohort Shorty! He is living the dream in Torquay, complete with backyard mini and crazy housemates that appear surfing nude on the cover of the local newspaper.
Tom and Callum freaked Shorty out a bit by fanning out on him because of his part in Telescape (old ADL skate vid made by Bryan Mason vid)
I took a seat near Canadian Pete. We were in for a treat.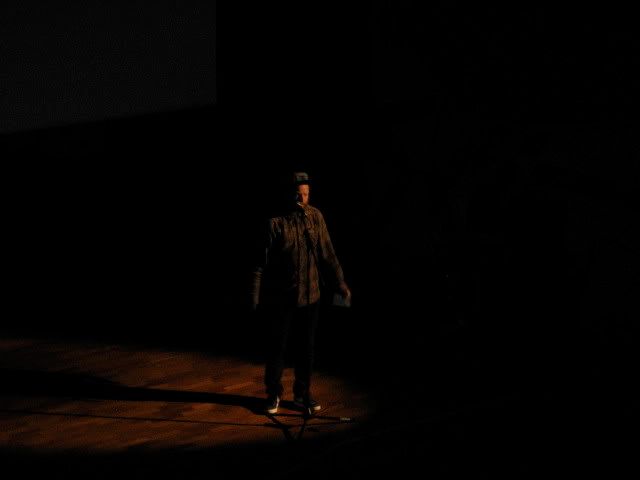 Thank god they flew Chet Childress over so he could peddle his pseudo hick schtick on stage. Oh, the hilarity!
More impressive were the quiches handed out by waitresses, gold class style.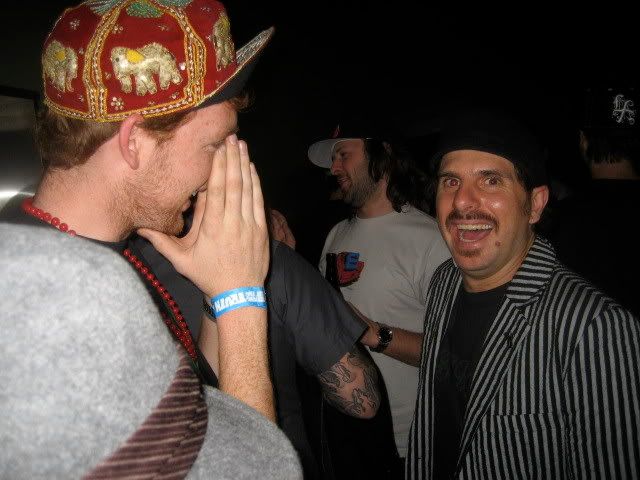 The vid was pretty crazy, especially Lewis, Todd Jordan, BA and Gino, Wieger and the Aussie section at the start which will be in the DVD extras. Morgan was shredding as always.
The mascot for this trip was the guy on the left - we call him 'Alotta crew' because of what we heard him say one day at the shop he works in. We just love his whole thing, the crazy voice, the weird vibe, the lot. We tried to get him to repeat his signature phrase, but the closest we got was 'A really long queue'. This set off a series of jokes that rhymed with 'crew'. You possibly had to be there.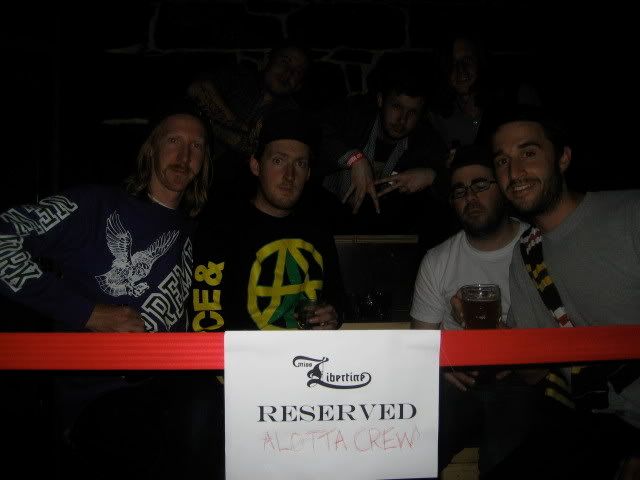 Reserved: Alotta Crew
Free drinks + Joey = amazing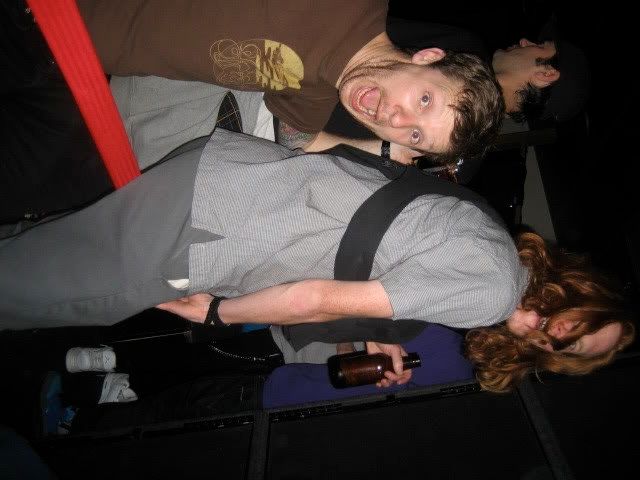 Martin with Dean Finch and Ben Cox!
Later, we walked home and my battery went flat. Bummer, because Joey jumped in the fountain and lost his shoes and phone. Anyway, here is Martins visit in movie form. Enjoy!