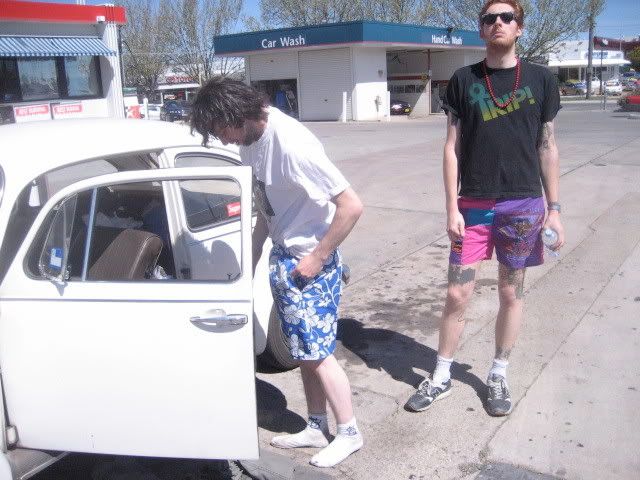 We shedded our skins in Goulburn and exposed our lily white skin to the unforgiving new southern welsh sun.
On the road, last stretch. Sparkling conversation.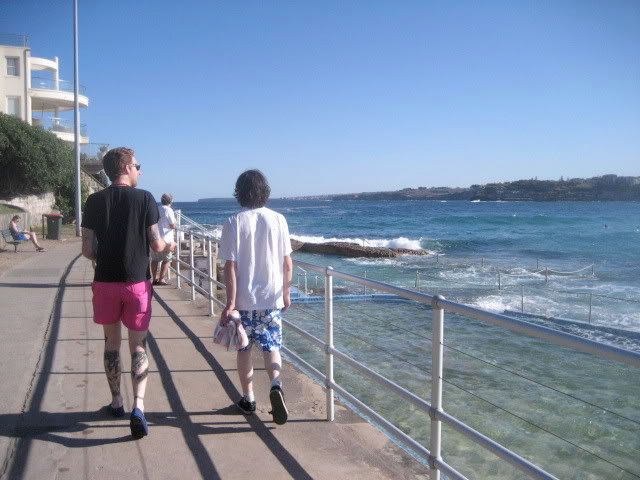 We finally arrived in the fabled North Bondi, to perform self-baptisms, which would become a recurring theme of the trip.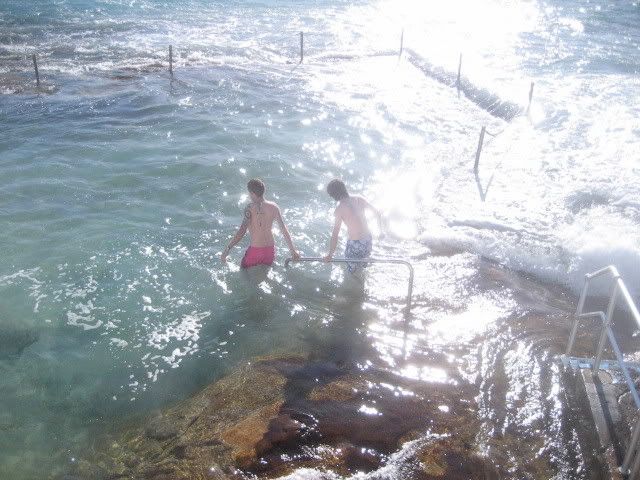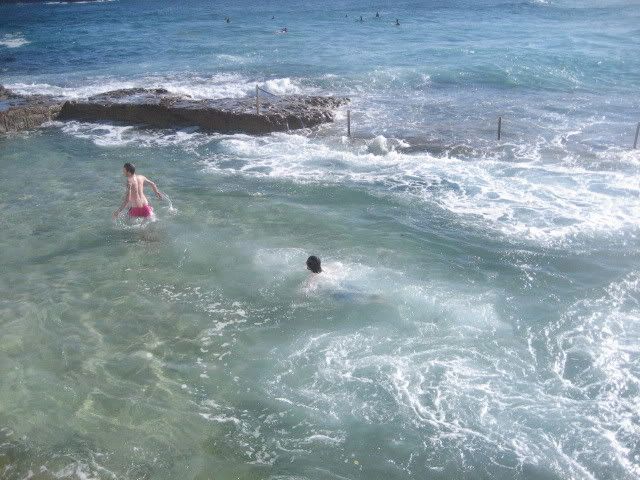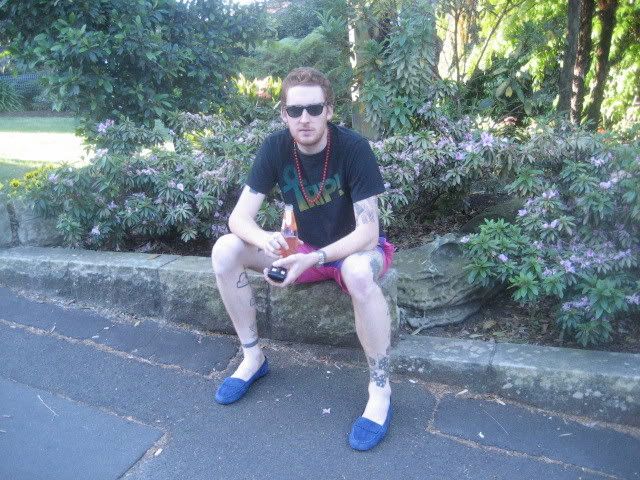 Rested (somewhat) and refreshed, we hooked up with our fine friend Joe.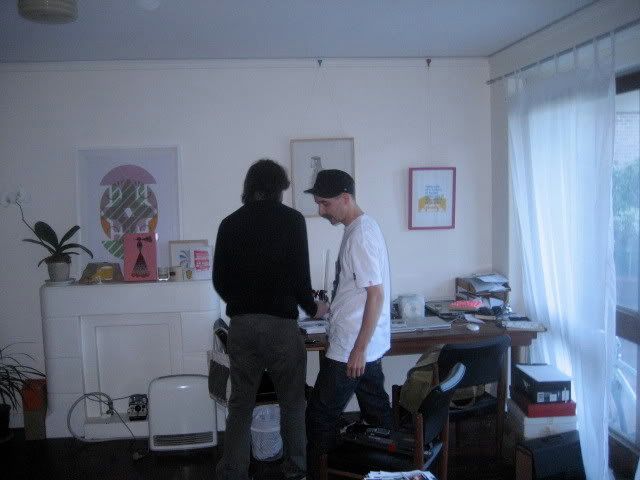 He put me up in the wonderful apartment he lives in with the fabled Sinead (who I was yet to meet), resplendent in amazing artwork and intriguing books.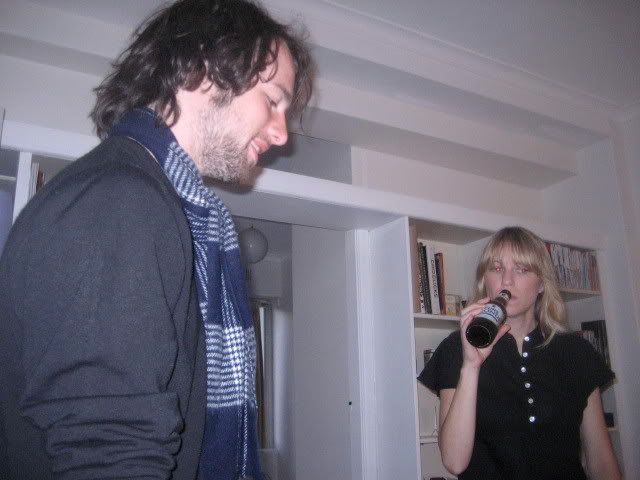 Just up the road is the new home of Conor and Amanda (C&A), a similarly stunning Sydney pad, which all seem to be in Art Deco buildings, compact but in a way you think that all places should be compact, full of light and tastefully decorated. Amanda was a tad nervous about the impending opening, but was happy to see us and got stuck into the booze.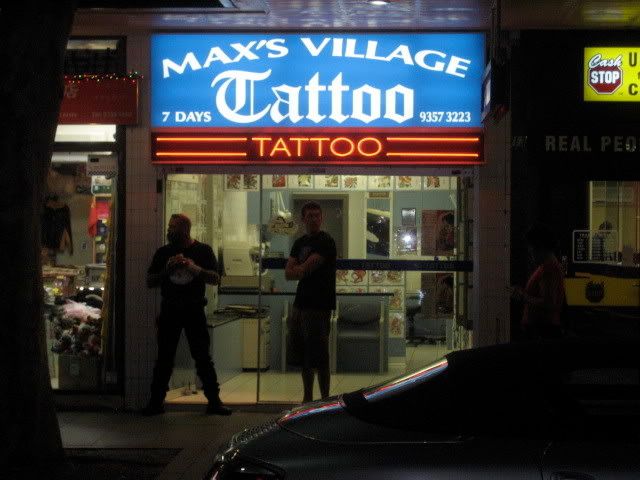 If I ever got a tattoo, it would not be from here, regardless of the superb name.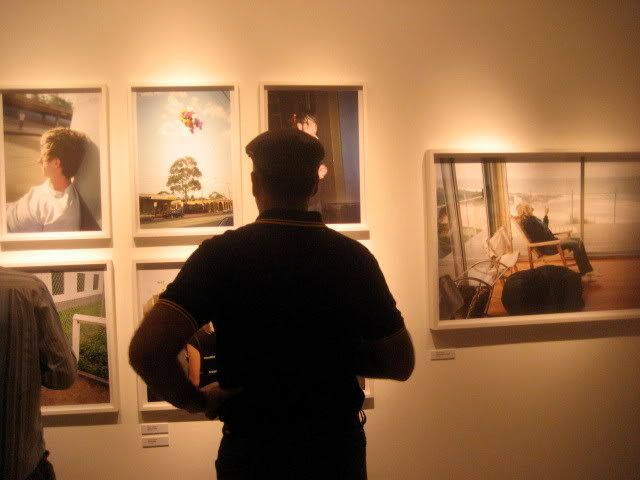 Here we are at the ACP. Very nice. Conor's new work is of the last few years in Melbourne, featuring many familiar characters and places. In my eyes, he has produced a mature yet playful collection that would talk to almost anyone, and it goes without saying that the technical execution is spot on. A few of them are really epic and huge. God it's good.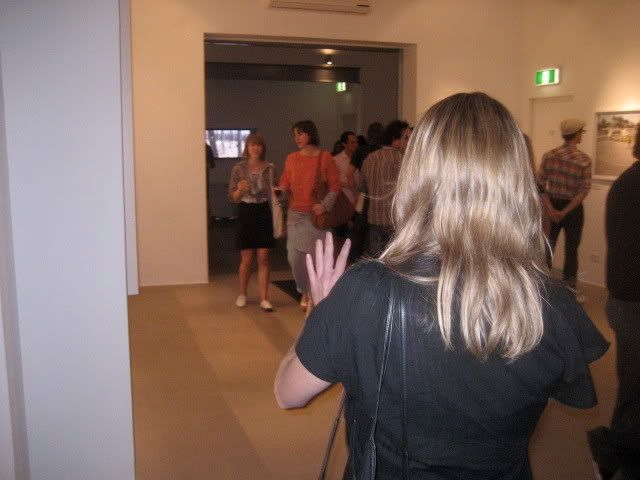 A lot of Conor's photos feature Amanda facing away from the camera. So does this one!
C Dogg being honoured in speech form, along with a few other notables.
The guy on the left gave a speech too. His name is Mr. Johnnie Walker and he is from Japan. Haruki Murakami based a character on him in the book 'Kafka on the Shore'! In an interesting sidenote, I like that book.
Tom was representing in the mystical beads he bought in Goulburn (and has been ever since). Nick Smith was there also, resplendent in his dry wit, living it up in the big smoke on his way to meet Leah up on the Gold Coast.