We finally made the acquaintance of Sinead. She did not disappoint. Did I mention we were having a few complimentary drinks?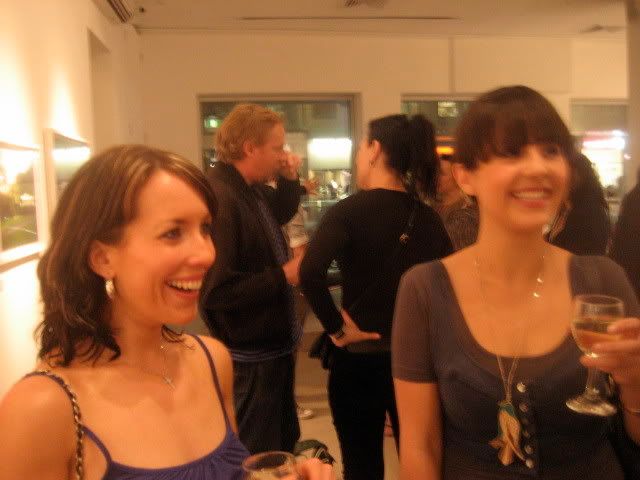 Mel from Utopian Slumps was there too, with her friend who lives in Sydney.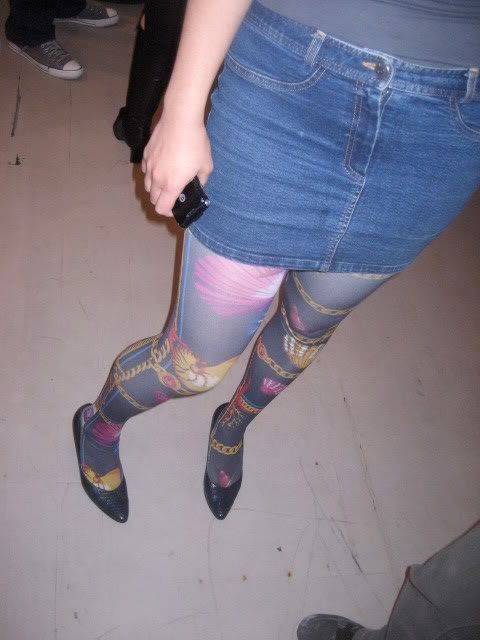 She was wearing amazing tights.
One of the nicest people I met is Doug. We do similar things at our respective places of work, and reflected on our bizarre similarities throughout the evening. Can you spot the difference?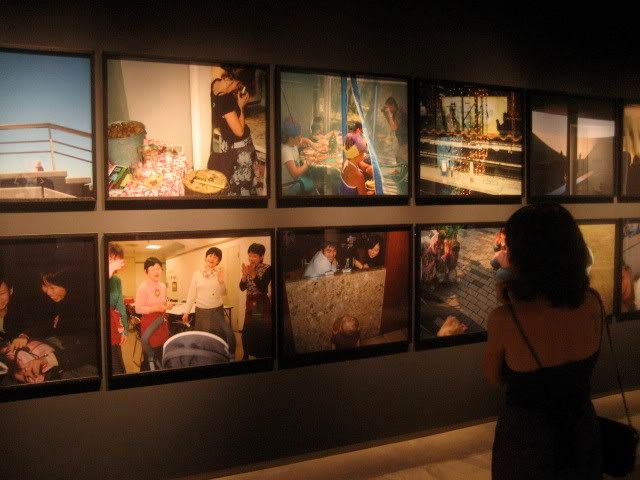 Another part of the gallery featured these photos of Japan by Matthew Sleeth. He is quite a big deal. I wasn't really feeling his work, finding it a tad over saturated in colour and a little laboured in its' unconventionality, yet others were loving it. maybe I'm biased!
Back on the streets, Tom was impressing the cool kids with his patented 'track stand whilst swigging a longneck' move.
Joe and Doug, two of Sydney's main attractions.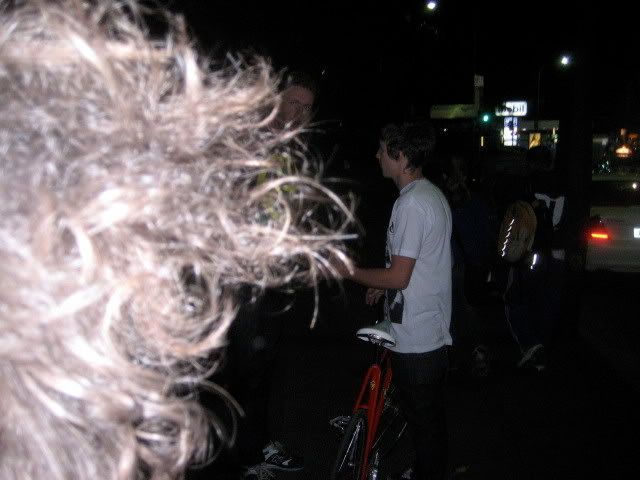 Budding photographers should take note that any snaps taken in the vicinity of Doug turn out like this.
This is Smash, otherwise known as Slash.
We hit Conor's favourite North Indian diner for some well deserved food. What a crew!
Doug and I were somewhat enamored with each other. It was like looking into a mirror of a parallel universe.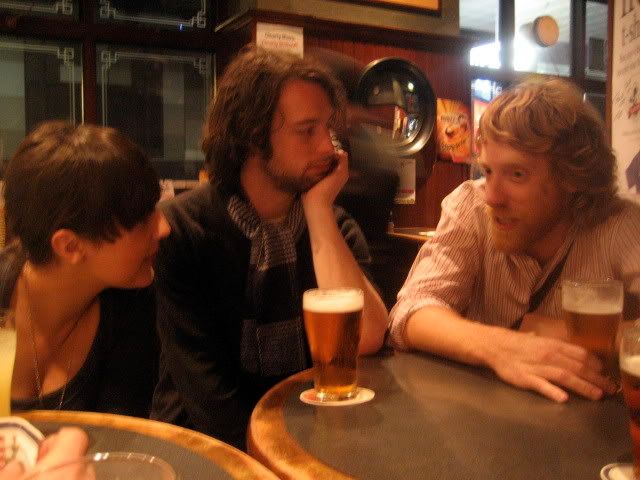 We gathered round to hear Conor's words, over a few more cleansing ales.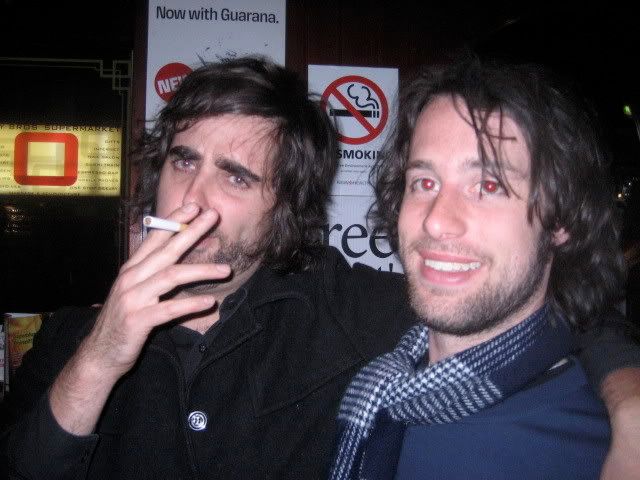 When who should rock up, but Gold Coast skart illuminati Marty Baptist! Prior and I were dazzled, though puzzled by his insistence on sitting away from the friends we had travelled for 12 hours to see and his belief that we had last seen each other in 1993. It was 2002.
Drunk!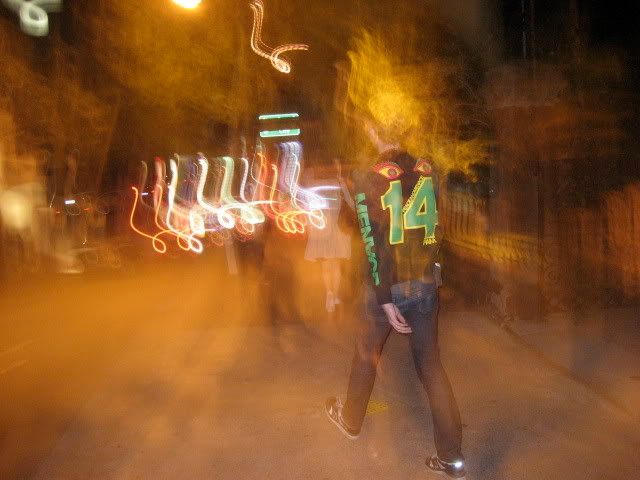 What cheesy tourist bro-down shot is complete without some empty cake box props?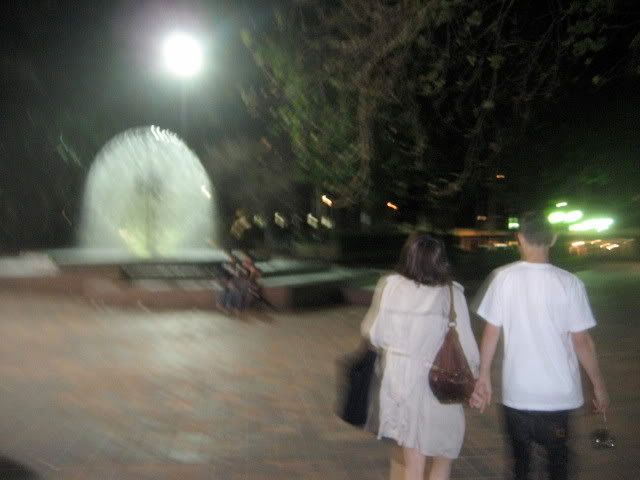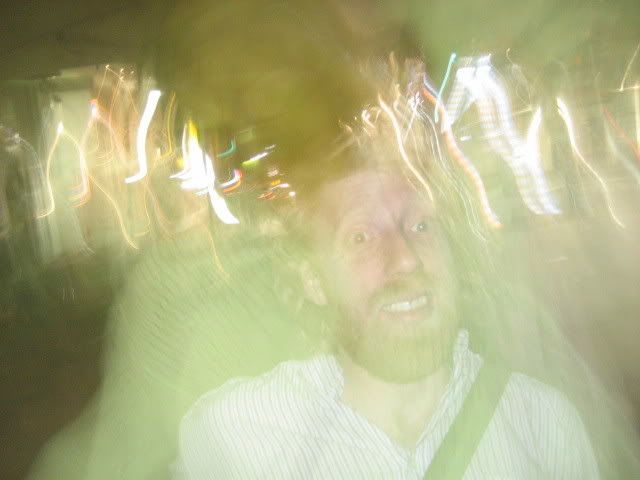 A great night, in celebration of a great fellow.