We flew from the sun-drenched shores of Barcelona for the equally drenched lands of Sweden. We landed in Stockholm's equivalent of Avalon airport and made our way to this cute little train station, where a very funny man told us we had about a 2.5 hour wait before the next train to Bodafors.
While Rosie plundered the free wifi and kept a close eye on our bags (though there's probably no need - Swedish people are far too polite to steal something), I went for a wander around the little town we were in. I found this tree behind an apartment building.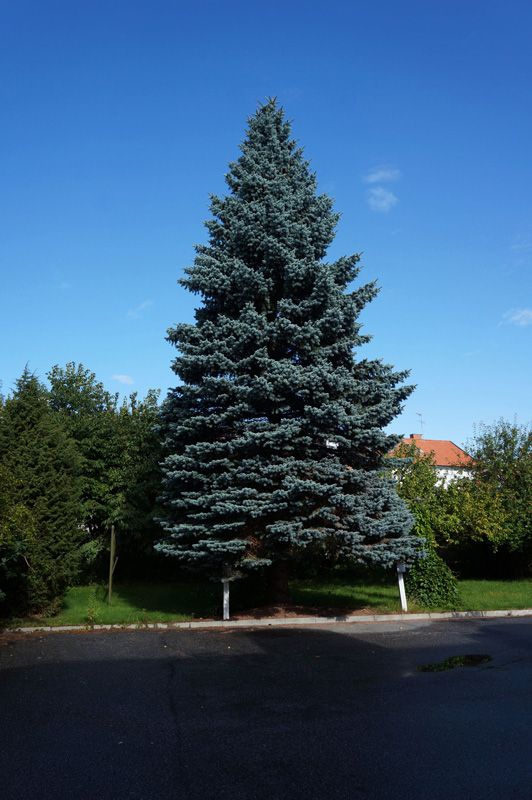 After a couple of very comfortable and efficient train rides, we wound up here - Martin and Haidee's house in Bodafors.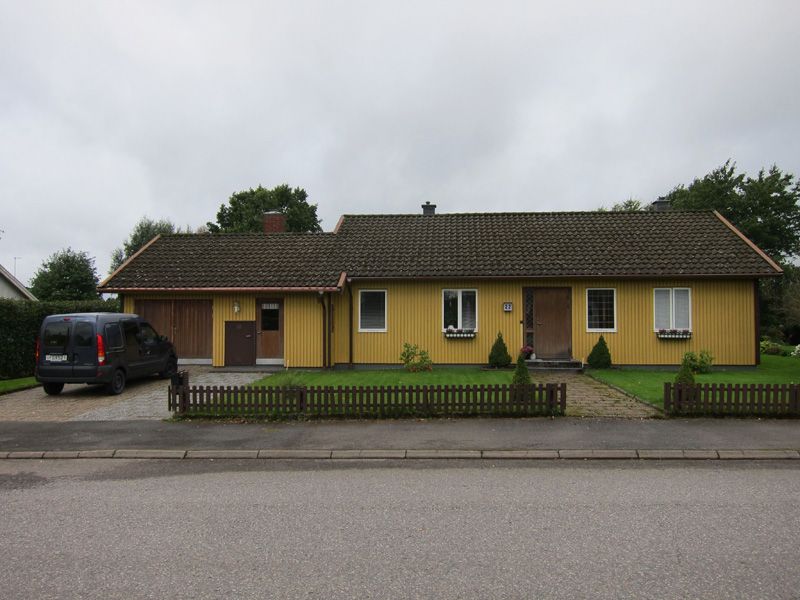 This is their beloved creature, Godis.
They needed to move to Sweden so they could have a bigger house for Marti to keep his ever-growing collections of stuff in.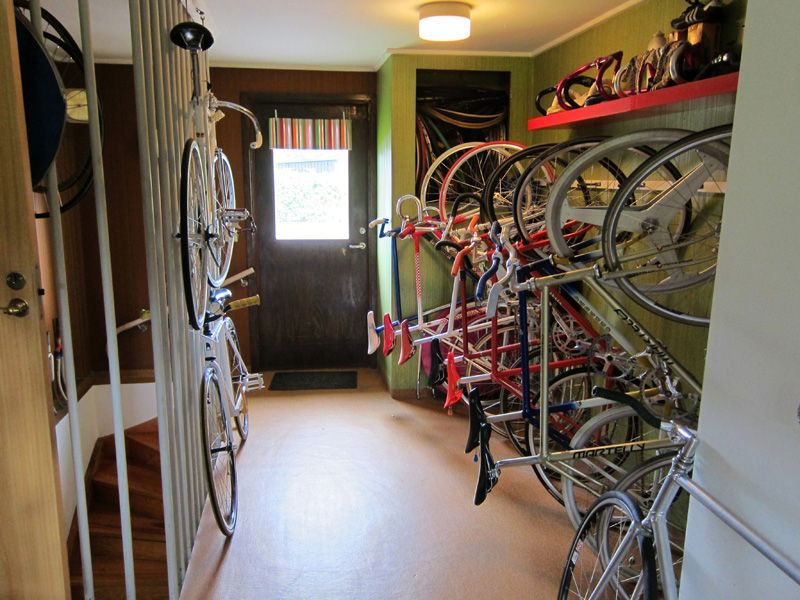 He recently came up on a stack of very rare old boards.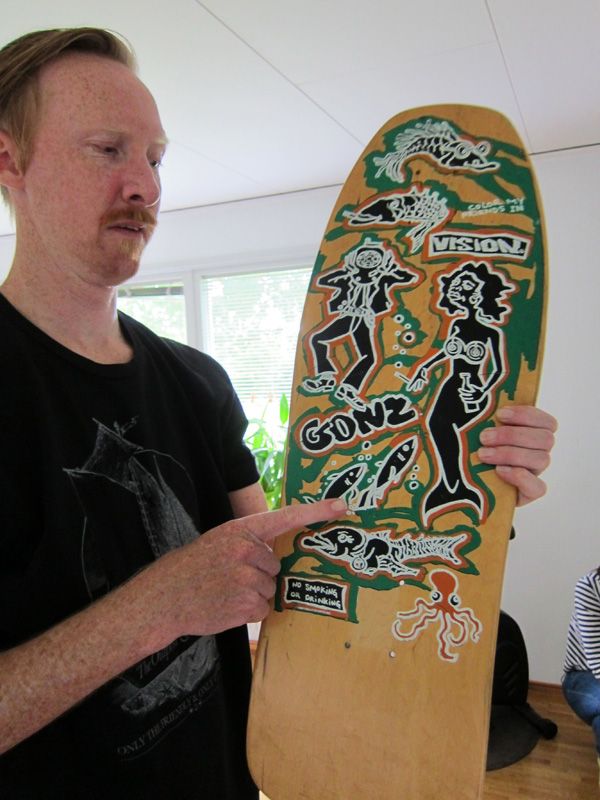 There's Marti and Haidee, looking over a wall at a massive lake.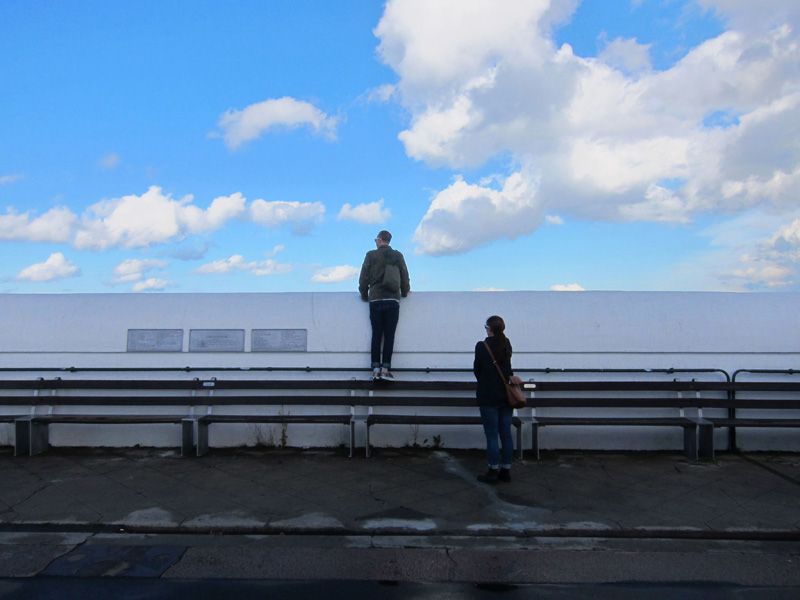 Still got it.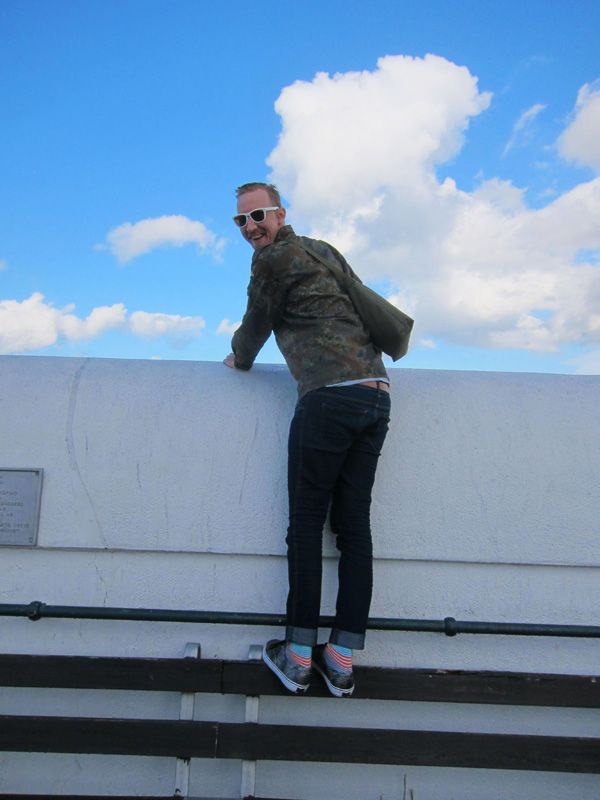 We ate a 'plata' in a weird restaurant where the menu was on a tiny laptop behind the counter and a bird was hopping around the salad bar and the waitress seemed to think it was all perfectly normal. The plata was very rich and impressive.
Went for a roll at the 'local' park (everything is at least 40 minutes drive away) with Marti's pal Bobo. It was fun, but rather short lived, because it started pissing down.
So we went for a walk around the neighbourhood.
Midget house.
Marti's studio building
Marti's studio. Will get a lot of action over the long winter.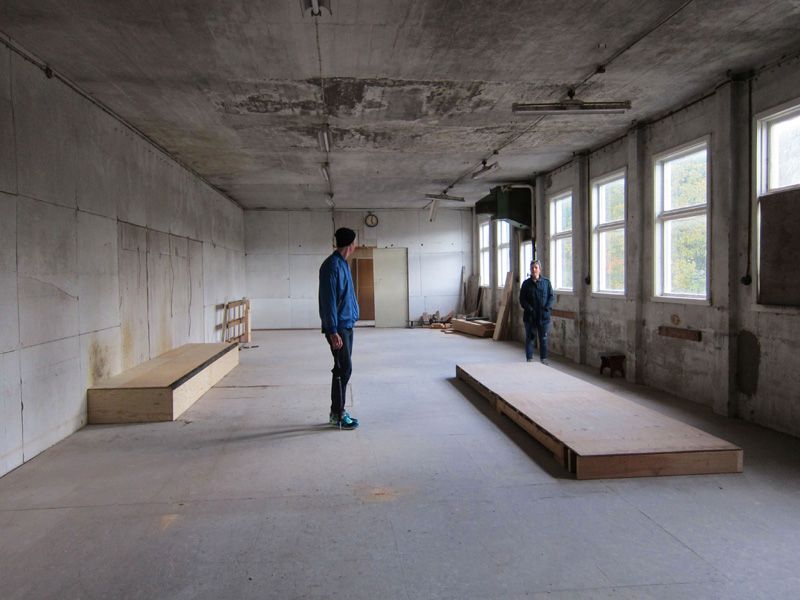 Everything is so green and bright.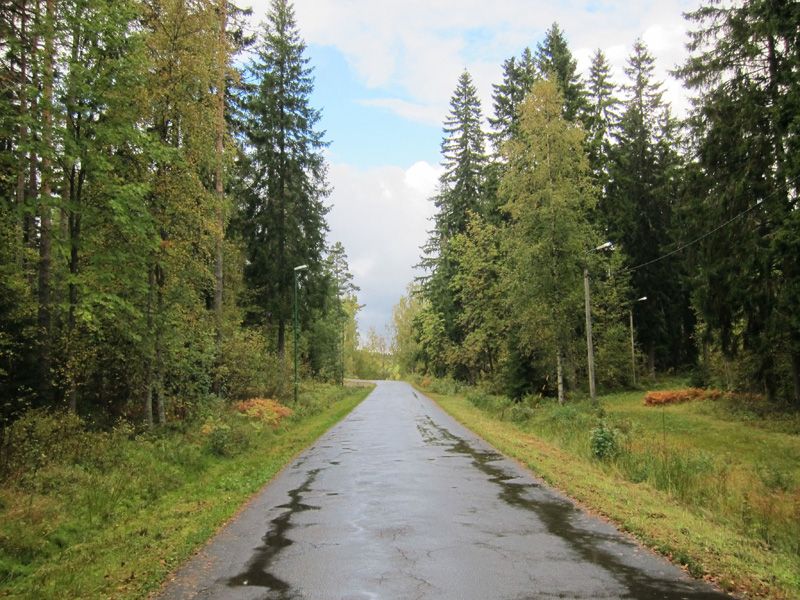 Picked some blueberries on the side of the road.
Our gracious hosts at the local lake.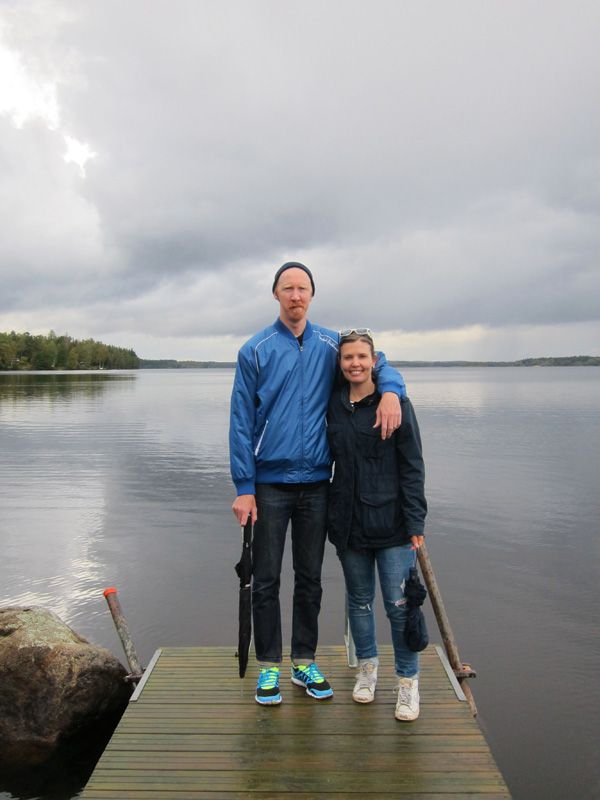 Me trying to make Marti laugh, as per usual.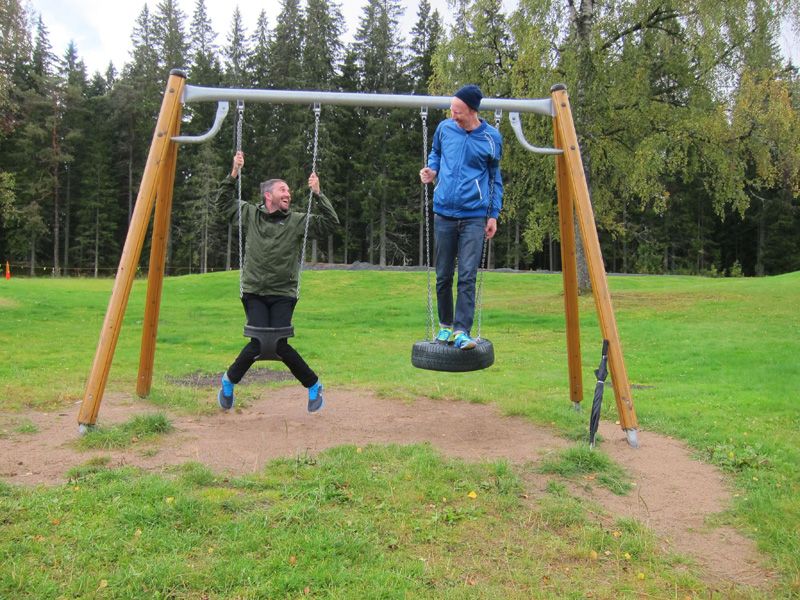 Wu-tang ducks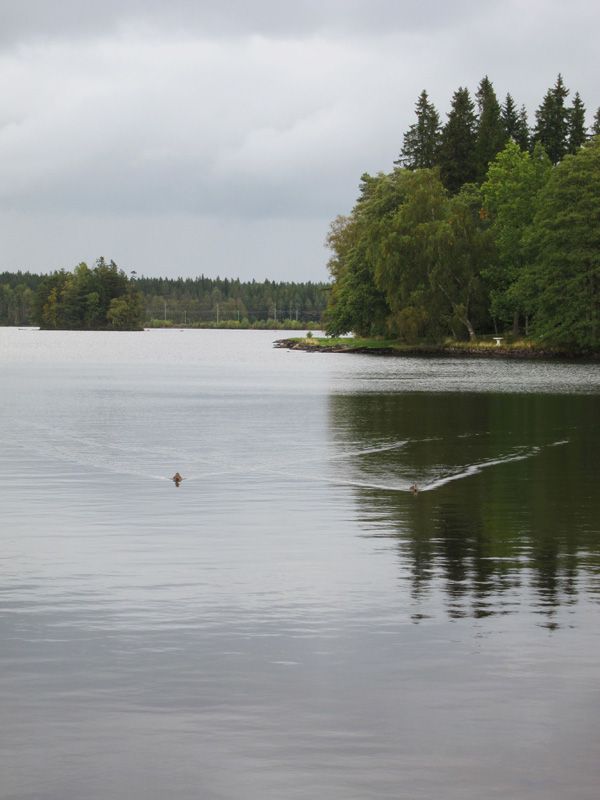 It's a pretty amazing looking place.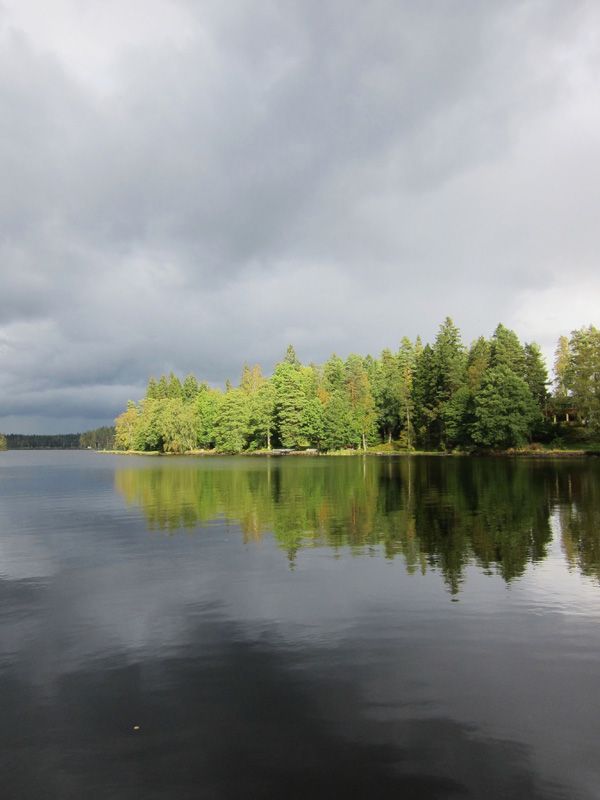 Strange scene
Ornate letterboxes abound.
Most of the houses in Sweden are painted with this iron oxide stuff. I imagine the paint shops are a far simpler affair out there.
Ex forest
Just one of the words we found amusing during our short Scandinavian sojourne. Another one was a street called Niggatan.