Have you ever been to Barcelona? It's an awesome city, full of people living in every little space, sleeping during the day and eating great little dishes of food but lots of them.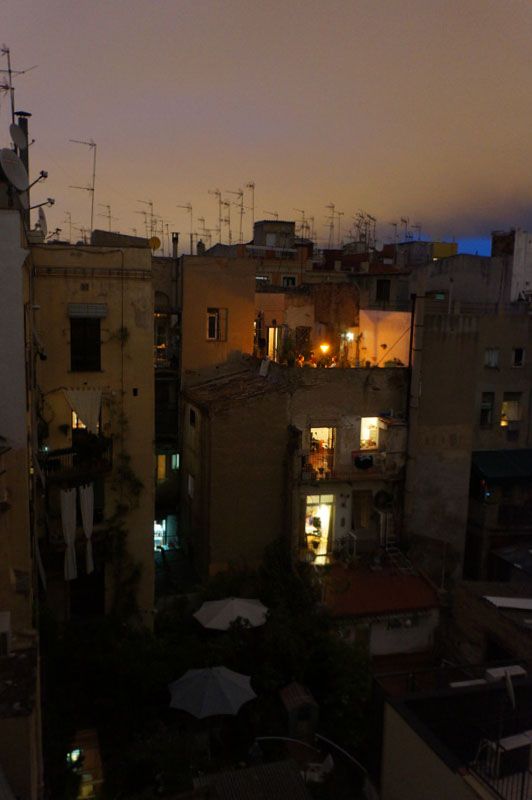 We stayed in a lovely apartment in the Born area. This is the view by day.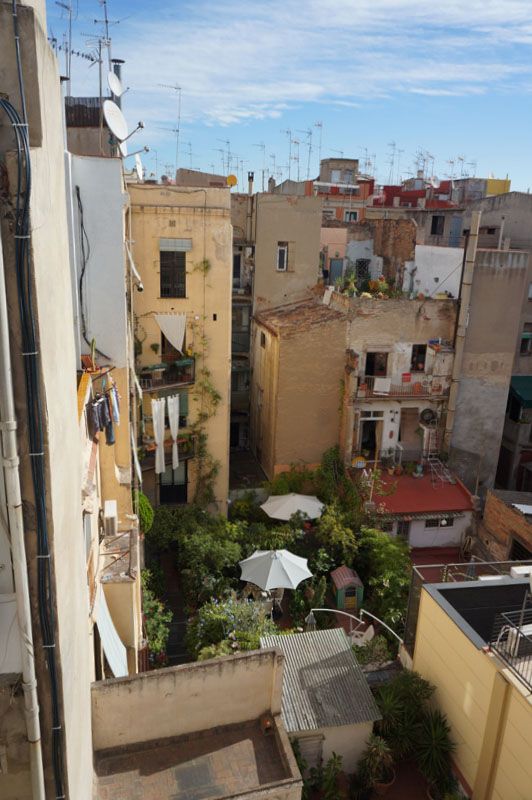 Gaudi, what a chap.
One day we walked into the Gracia area, in search of something 'real' and 'edgy'. What we found was a square with a bunch of kids running around playing football and sharing snacks while their parents sat around drinking beers. We sat there smiling and drinking sangria, pausing every few minutes to look at each other and shake our heads.
Regular readers may know that I like skateboarding. Barcelona also happens to be one of the most skateable cities in the world. The spots are a little more run down than what I remember them from almost a decade ago, but they are still magic.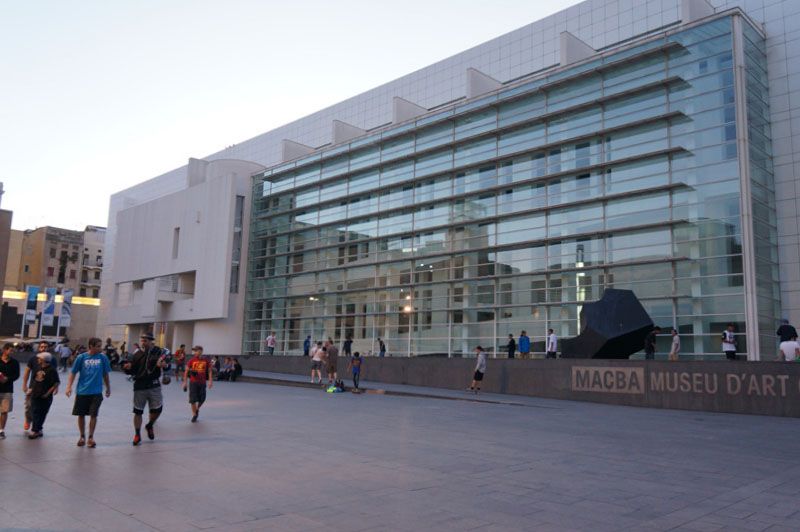 I really wanted to have a look inside the Sagrada Familia because it's the most ridiculous thing I've ever seen.
However, there was a line around the block so we didn't go in. We've made a rule not to line up for too long because it really sucks. It's pretty incredible from the outside anyway. This is the new side. I think the long tendril things look like knee ligaments.
All the human statues are so cool and angular. Look at these guys having a pash.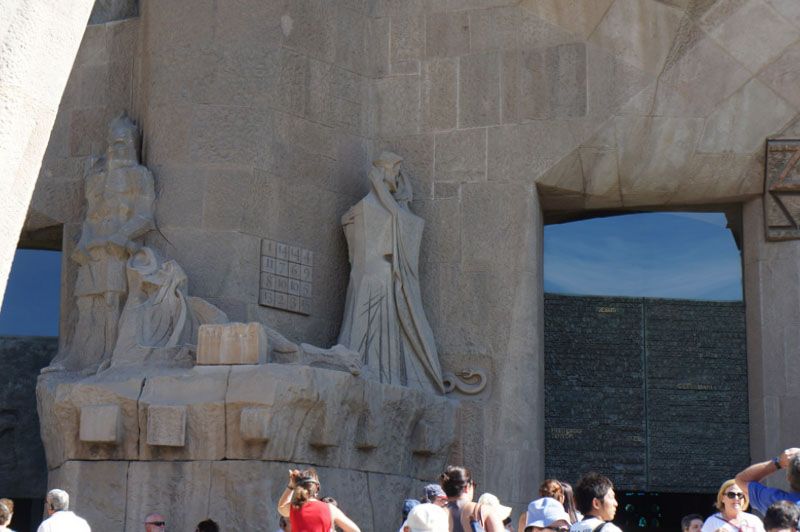 But as you probably know, poor Gaudi got hit by a tram when he was having a look at the Sagrada Familia one day. This is the hospital they took him to before he died. They're currently converting it into a cultural centre, which is a great idea.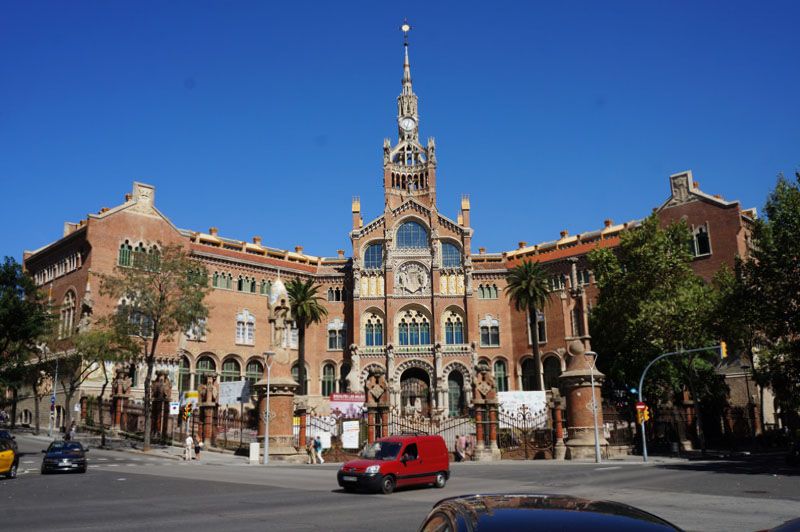 This was the site of one of the highlight meals of the trip, recommended by Michelle. It was incredibly simple and delicious: tomato salad with onion and olives, then a bowl of crispy fried whole sardines (even I liked these, quite a breakthrough!), and a sausage with a fried egg. God it was good.
Park Guell was full of people. It was dusty and warm.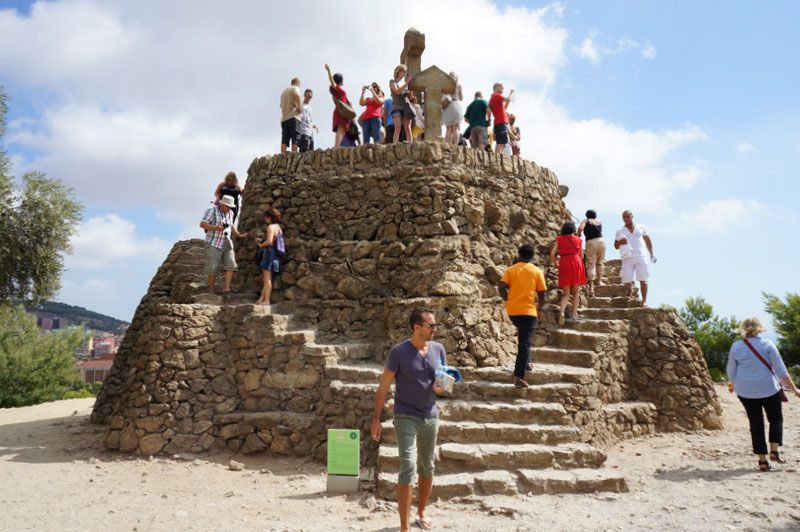 Yep.
I had to wait for quite a while for this scene to clear.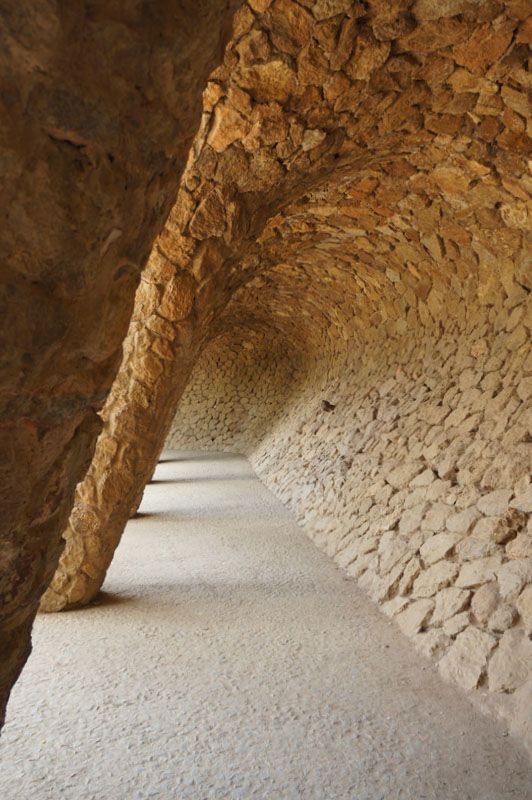 The street next to our apartment.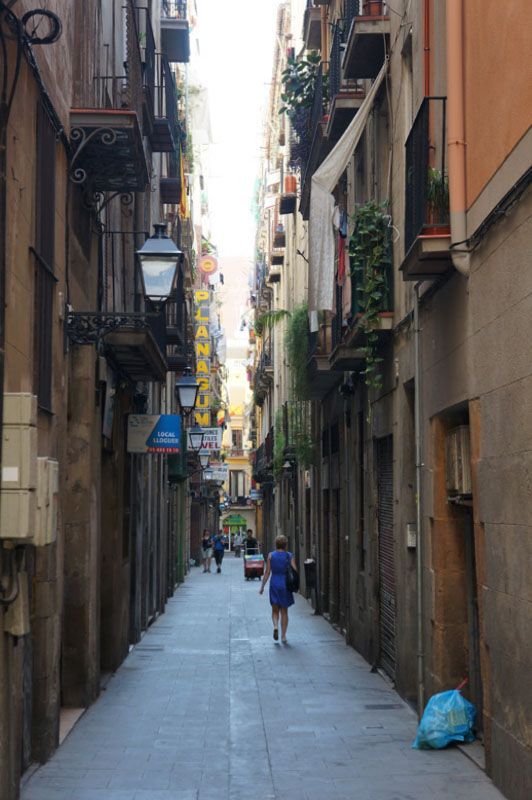 Me talking the ear off a nice chap at another amazing skate spot, Para-lel.
We went to the beach every afternoon for the last few days. It was bloody lovely. Actually I took this one on an afternoon I was out skating around. I didn't mean to get the topless chick in there, honest! There are boobs everywhere, it's no big deal.
This is a relatively new spot right on the ocean. I had a great time here and fell over quite spectacularly when I was just getting into the swing of things. Video evidence forthcoming. Yep, I filmed it by sitting the camera on the ground, Rendelsham style. Actually, I sat the camera on my iphone and my wallet, in full denial of the pickpocket reputation of the town. Barcelona, I salute you. My ankle is still sore.