A group of drunk men are sitting in an apartment nearby, going over and over the fact that one of them had their watch stolen last night. They sound like toys with the batteries running low. "Here's the deal, here's the deal" the main guy says, then he repeats the story again, how some guy stole his watch and he didn't notice at first. "Don't get me wrong" he says. Then someone asks what the time is, and the whole process starts again.
It's our last morning in Barcelona. We fly out to Sweden tomorrow, but at like 5am so tomorrow here doesn't really exist. Nevertheless, we have the whole day to do stuff - the plan is to go to the Joan Miro park and spend the afternoon at the beach. We're really in holiday mode now. It's great.
So here's the deal, here's the deal. We went to Versailles one day about a week ago. For those who don't know, it's a palace and huge grounds created for the Sofia Coppola film 'Marie Antoinette'.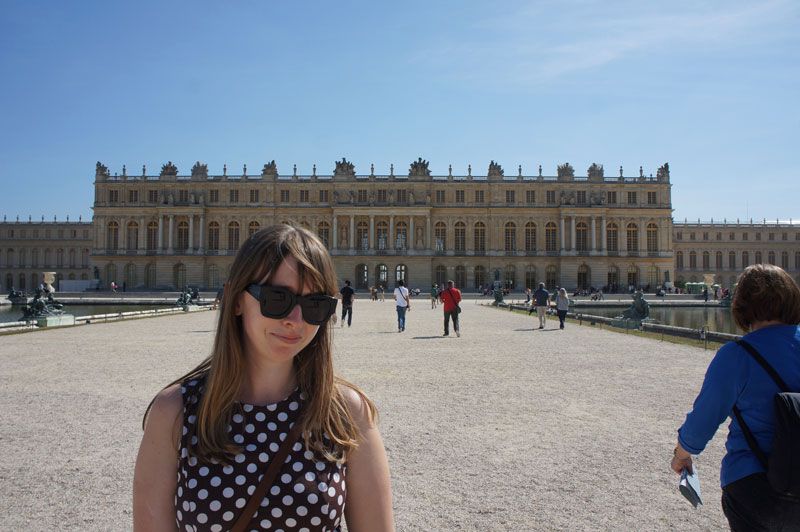 Rosie has wanted to come here since she was a wee girl. I've not given it much thought, but as the day wore on, I really got interested. I took lots of photos of funny things I saw, like this little space shrub. There's hundreds of these things and they're all shaped differently.
On Karl and Liege's advice, we rented bikes and cruised around.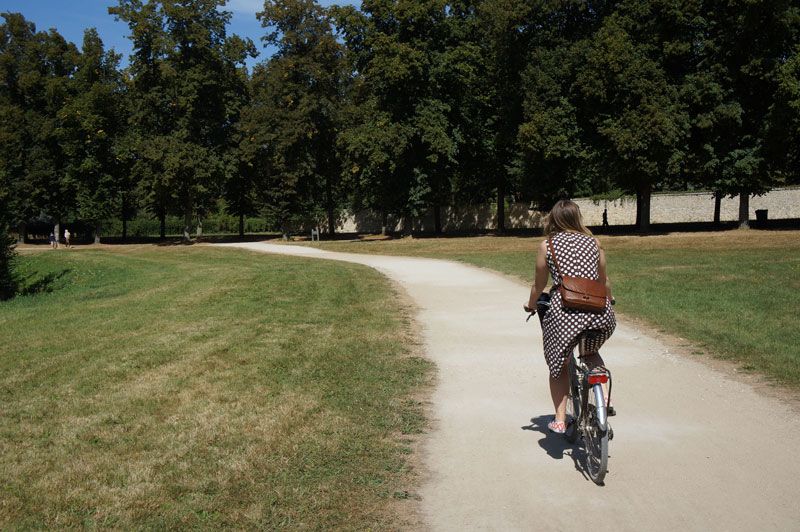 This is Marie's old countryside getaway, where she would escape palace life and pretend she was a peasant among the goats, donkeys and pigs. A precursor to the 'heritage' trend.
We ate a picnic lunch there. It was lovely.
Deliberately old style vines
Pretty! I don't know how many times these assholes can go over this watch story.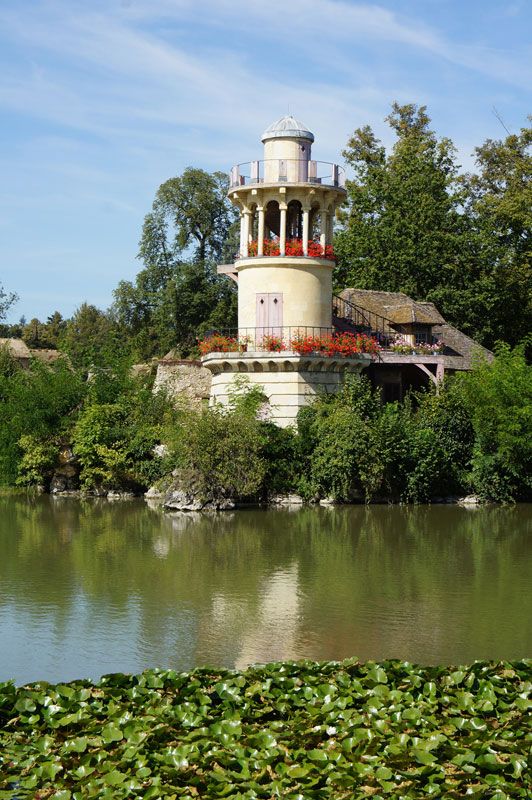 A rarely seen round tree hedge. I love hedges.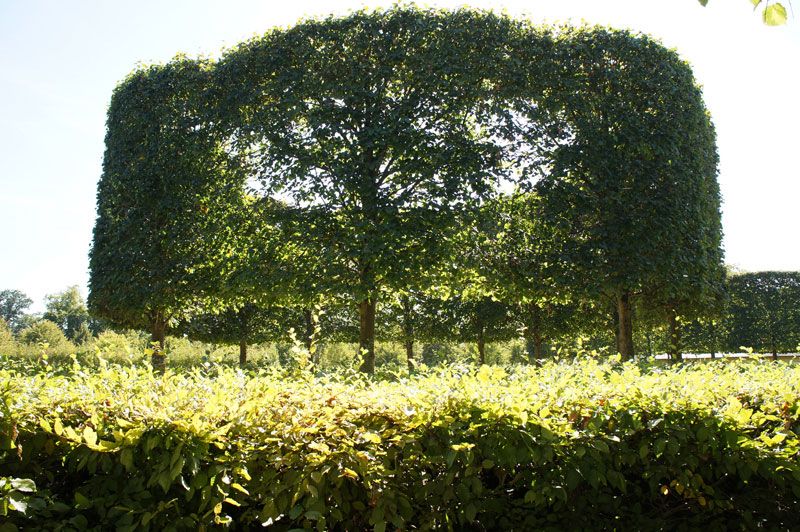 Still at Versailles, but out the back somewhere. The place is huge!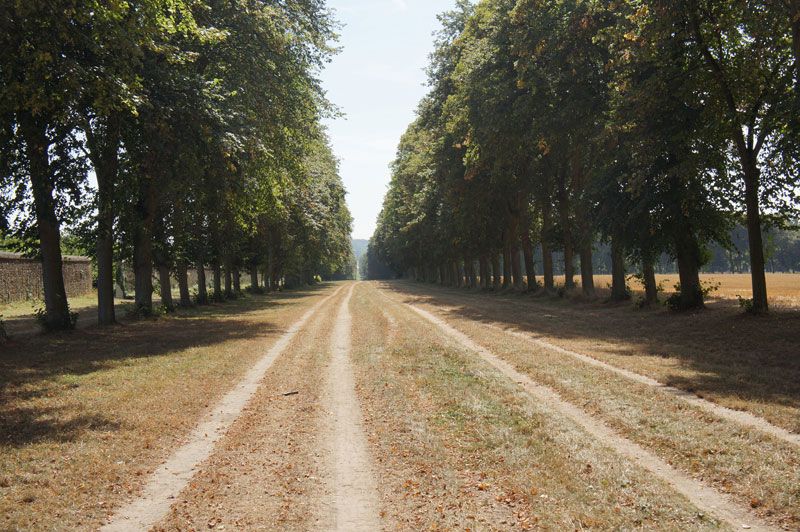 Here we are at the L'Orangerie, a place where they used to wheel out the orange trees to grow in the summer months, but now hold extravagant parties.
Again on Karl's instructions, we visited the main palace (there's about three of them) at the end of the day, so the tourist presence was minimal.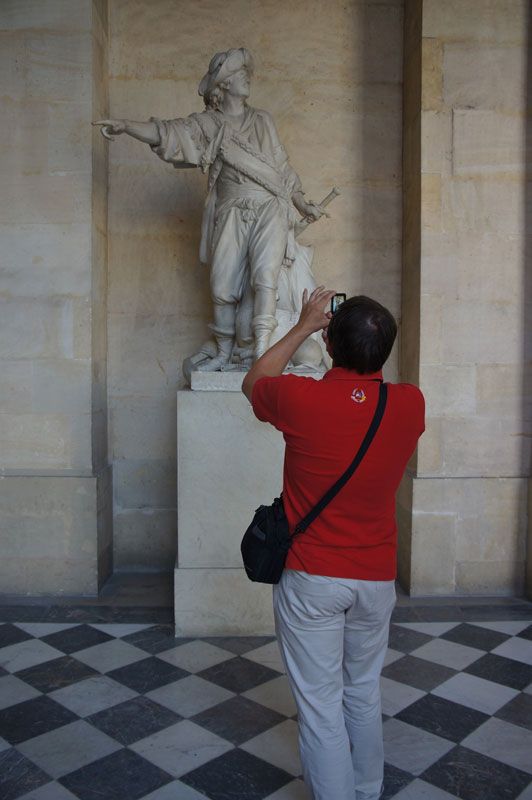 It's incredibly grand and extravagant. You can see why people hated/loved them so.
Who knew?
Look at this chap. Is this a young Napoleon or something? It's a mystery.
Things happen in the heat of battle, like getting your arm eaten by a wild-eyed horse.
The King.
Crackly face.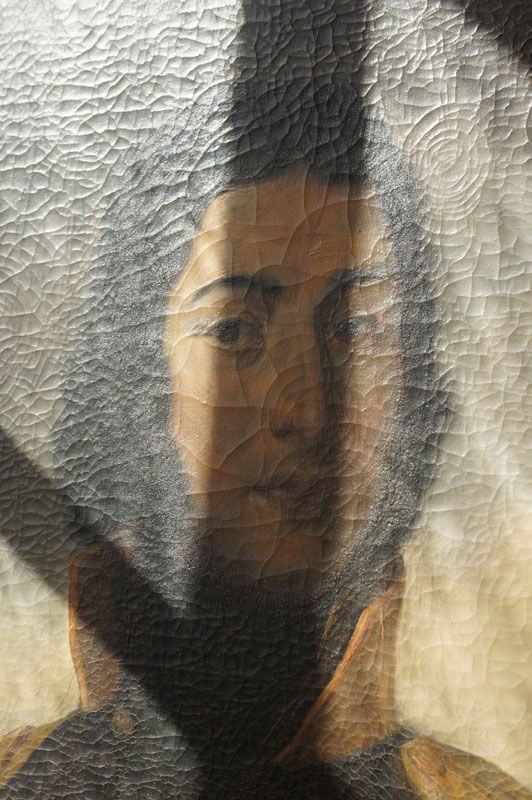 Captains of Industry
A bulging crotch.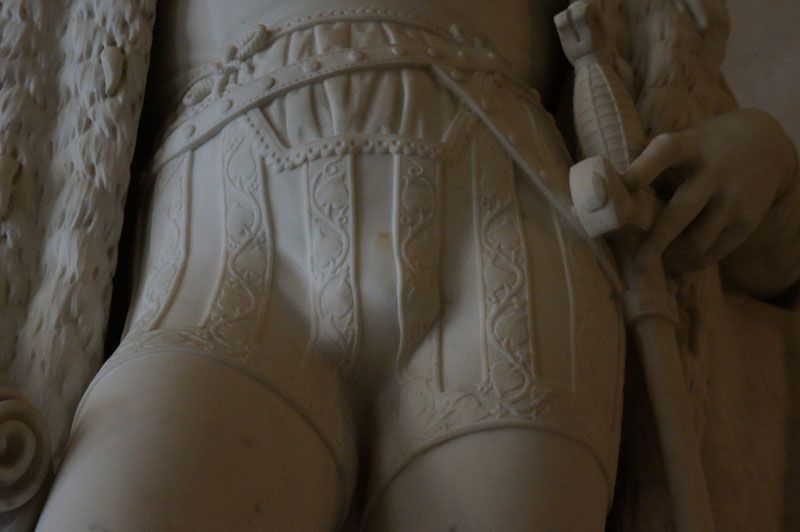 And there ends my visual tour of Versailles. For a more in-depth (and informed) angle, check Rosie's facebook. They're still down there. "I checked everything bro! I took it out and I said no. I checked my wallet, my cards, everything. The only thing I didn't check... was my watch."
"I'm not going to lie to you bro. Here's the deal."