It's our last morning in Paris, so I thought I'd better start putting up some pictures of our adventures before other adventures take their place in my brain. We've been here for nearly a week, so it could take a while! Here's the view out our window this morning, anyway. We stayed in a hotel near the train station.
The plane we flew over in was lovely and jazzy, but the freakin' onboard entertainment was on the blink! We managed to get a couple of movies to work, but I had to resort to the old laptop and Jim Carrey. The agony!
Singapore airport was a muddy, muggy, eighties affair, with sly, slick-haired salesmen quietly bending my ear on prospective camera lens purchases. I held off, though the deal was good.
This is more like it! Heathrow at dawn.
Then bam! We were in Paris. It was quite surreal to step out of the metro station to be right in the middle of the most beautiful city I've ever seen on a Sunday morning.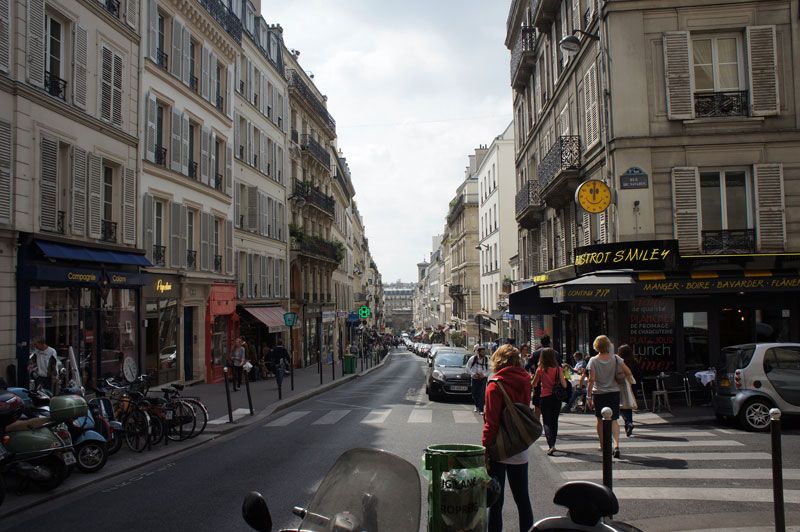 We stayed at Chateau Davis, kindly hooked up by Joey and Mems. Thanks guys, such a sweet pad!
There was however a small issue with a defrosted box of food in the freezer, with its accompanying maggots and smell. We only realised it existed on the second day, then we left it for a couple of days, then I spent a rather horrific morning dealing with it with some boiling water and a sponge, wearing boxer shorts and gagging.
It goes without saying that we have been eating regularly since we got here. The first of those meals was at the Rose Bakery, a rather hip spot located on what Joey calls 'Mems street'. It was delicious and also the first time I experienced the crippling shame of not knowing any French beyond 'merci' and 'au revoir' and the waiters being cool with it because they deal with anglo bo-bo (the bohemian bourgeois, a new term we've picked up) like me every day. In one shop I proudly bid the shopkeeper 'bonjour!' as we left, reducing both him and Rosie to hysterics.
Rosie has been studying French for months and was less intimidated and ashamed, but actually the responsibility of speaking for both of us weighed heavily on her lovely shoulders. She also had a lovely quiche. That sounds rude.
We spent a lot of time walking around and looking at things. I liked these guys because they were so happy.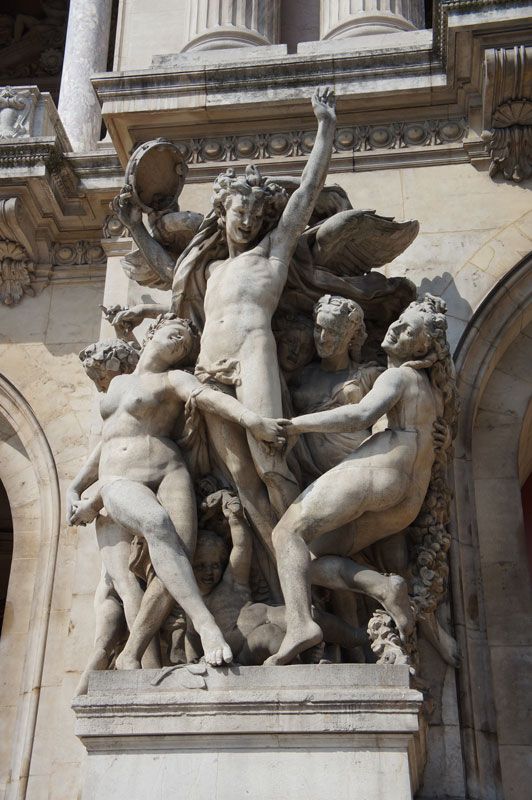 Not like these spoilsports.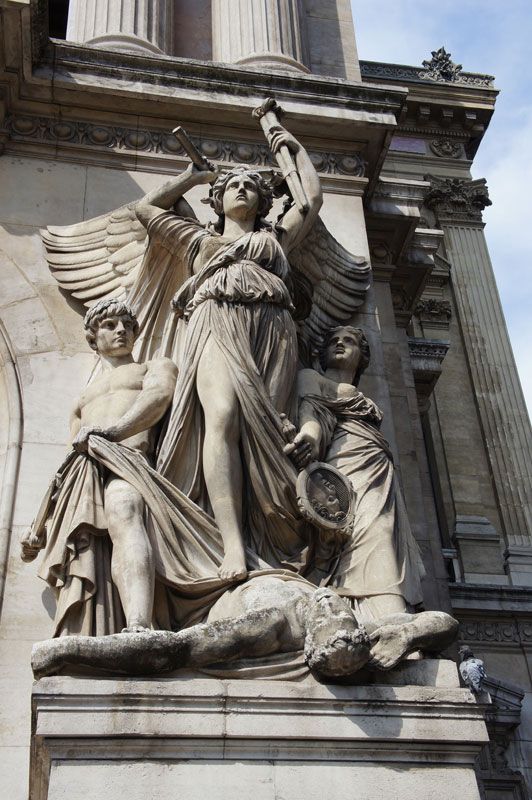 We went to Sacre Coeur and sat on the hill and drank some beer. It was glorious. This chat was in the mix, cutting it up and making us laugh.
Although we've tried to suppress our shopping urges because we have so much further to go, the lure of cheap, perfect-fitting Uniqlo shirts won out (and plenty more besides). Here we have 'the man' (in this case, a woman) giving us the boot for taking a photo. Screw you, the man! She was actually quite nice about it.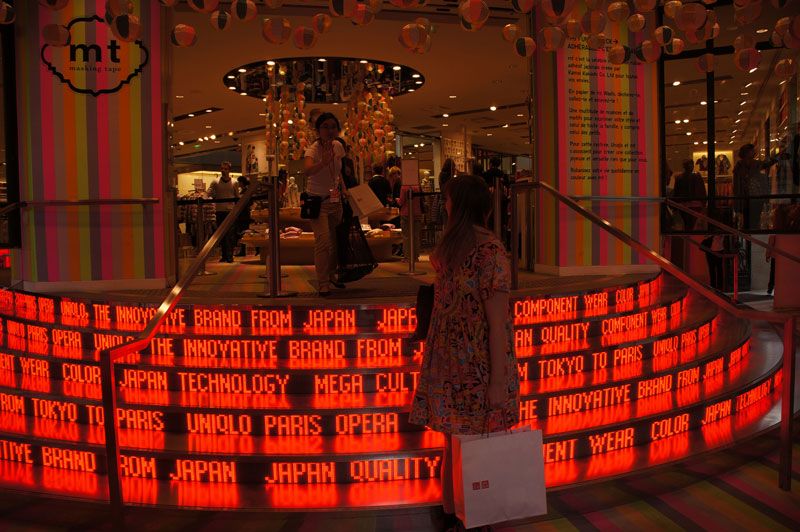 Some of the best times we've had in Paris have been sitting in parks. This one was behind a library in the Marais, where we ate an amazing falafel.
The Jardin Luxembourg. Very grand.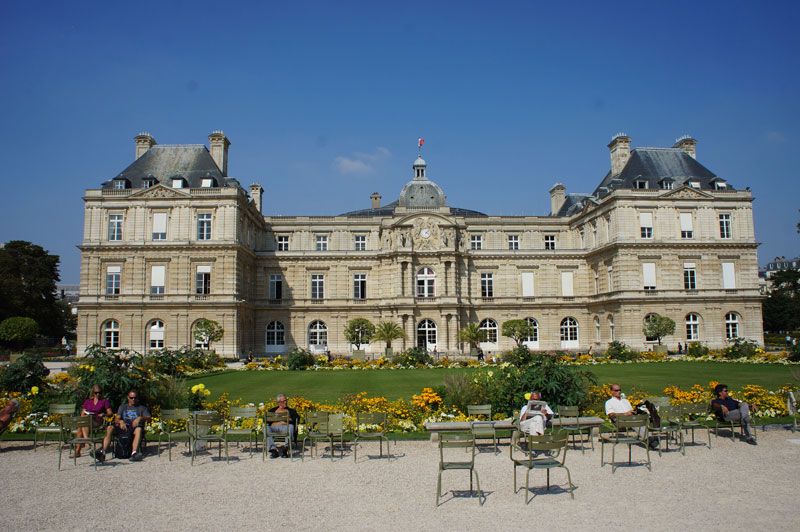 The gardens are awesome, very ordered but wild at the same time. Look at these guys working away, they love it.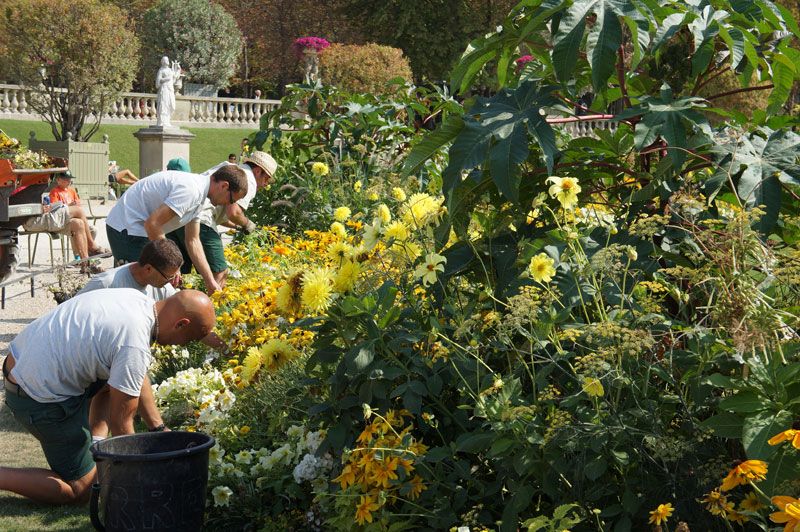 Pretty, pretty, pretty good.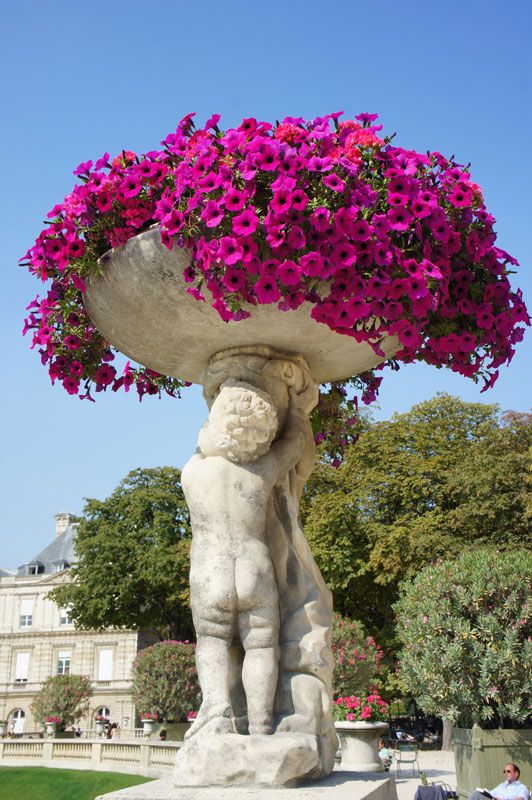 We went on a boat around the place on the Bato Bus, another of Joey's suggestions. These guys sat opposite us. Mad bastards.
Everyone's out sunning themselves like there's no tomorrow. Look at this guy, he's pulled off his pants, but he couldn't be bothered taking them all the way off. Very French.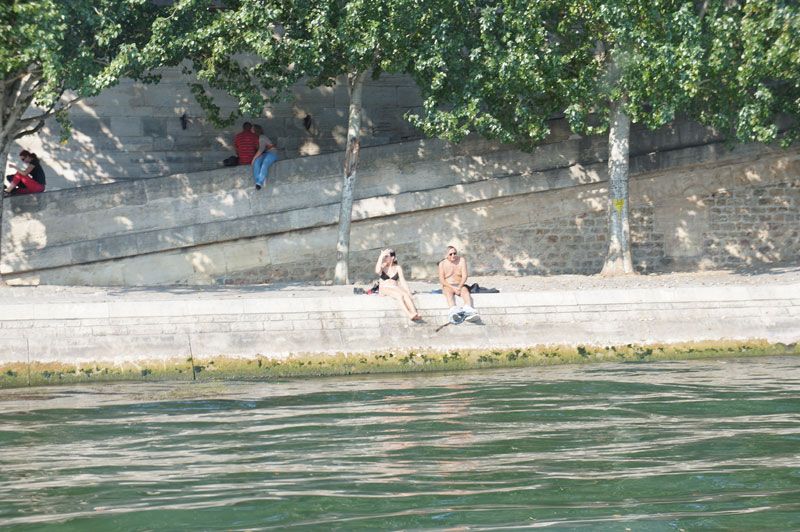 Cool bridge with lots of gold on it that was a present from Russia I think. More countries should give bridges as presents I reckon.
Here's Rosie in another garden, happy as a clam. The kicker with this one was it's a square in the middle of an amazing old building full of fancy boutiques and expensive cafes. Bobo heaven!
Another view. We also love gardens with fountains in them, because you can recline in chairs next to them and sort of bliss out.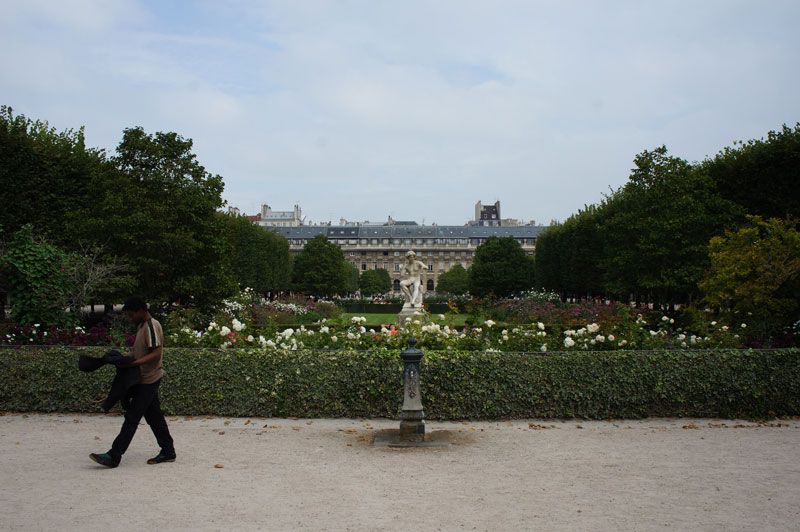 We had a terrible time at the Musee D'Orsay. The old train station building is cool, but there were waay too many people shuffling around looking at Vincent Van Gogh pictures.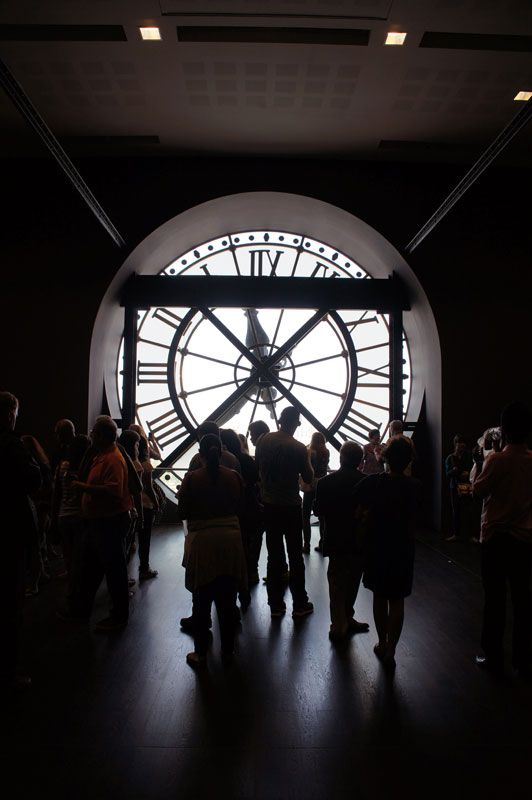 You know what I mean? It's difficult to appreciate art in such an environment. Everyone who isn't us should just bugger off.
The Centre Pompidou on the other hand is awesome. Much more bobo friendly.
As seen on my instagram, I loved the Gerhard Richter exhibition.
I actually did a rendering in chalk of this picture on my old stereo speaker. Such an earnest young stoner.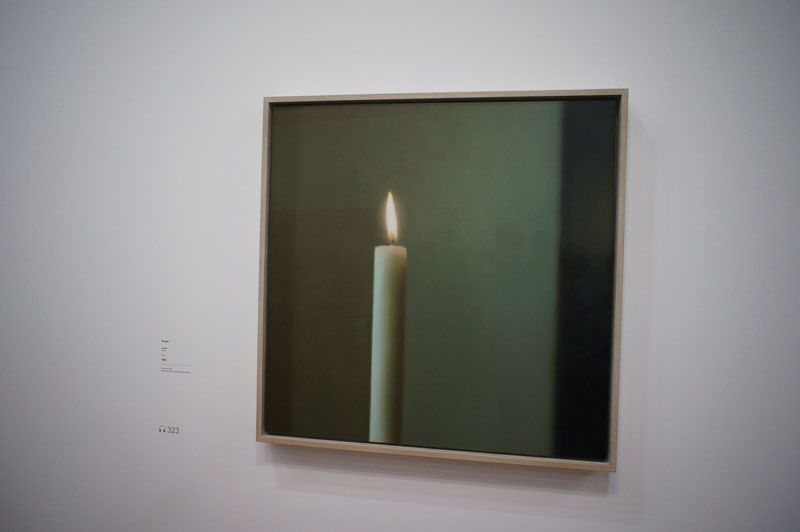 A series of increasingly fucked up landscapes.
I had a notebook with this Miro picture on it around the same time I was really into Sonic Youth. Formative times.
This petit chat noir slinked into the apartment one afternoon.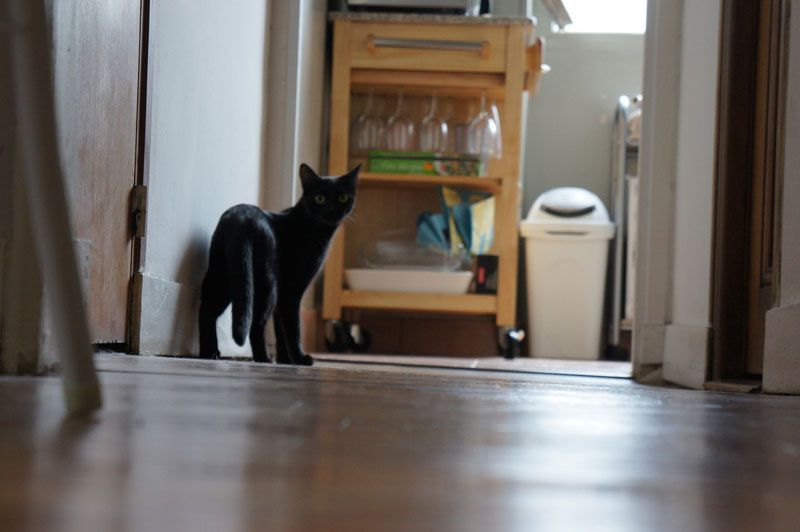 Spot! Haven't seen many skaters. My feet and knee have been killing me so I haven't skated yet, either. Excuses, excuses. What a bobo.
One night we went and sat on the canal and ate pizza that was delivered to us because Rosie had a balloon on her wrist. It was a lovely scene down there.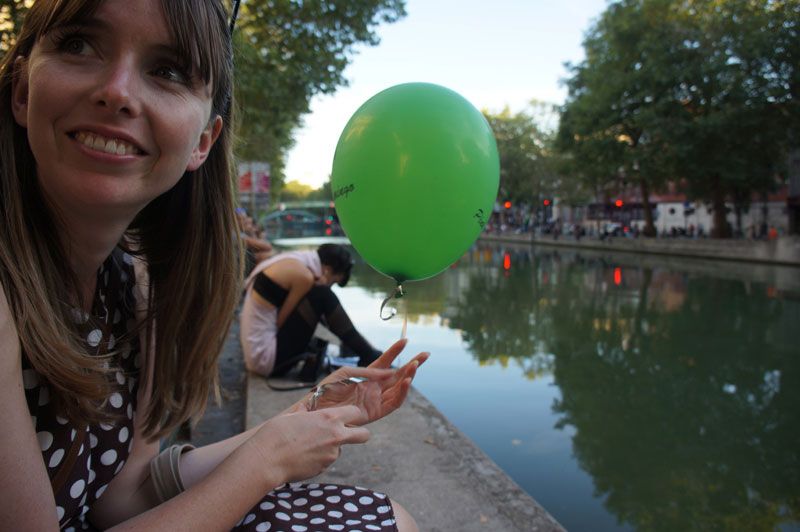 This is Milly and Karl. They live here and have shown us some great times during our stay. Milly is an old friend of Rosie's and Karl is her husband. He used to be a bike tour guide, so he hooked us up with heaps of good info and some tickets for Versaille - more about that later.
Everywhere looks like this at night time:
One thing we did was go and see Lawrence Arabia the other night. Shona came too. It was really good, though Rosie did go missing at one point because she felt sick. I thought she had been kidnapped.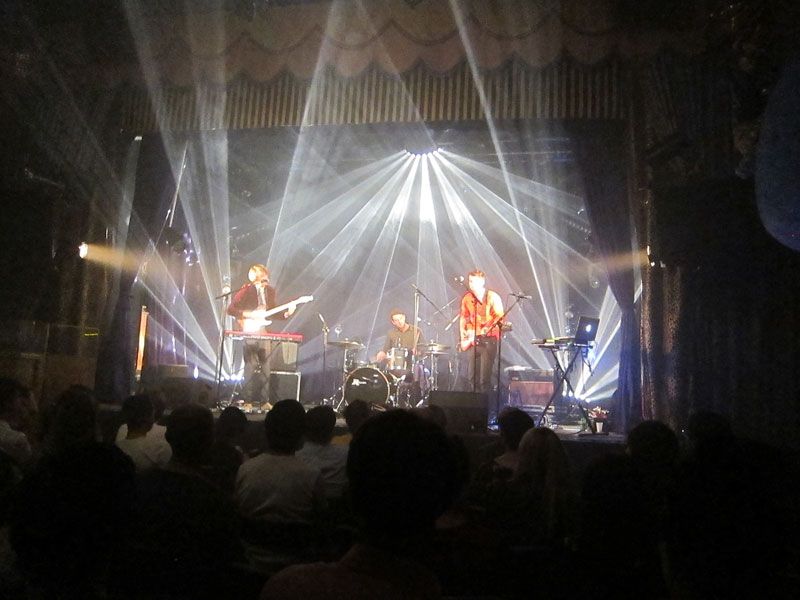 Yesterday we did some sightseeing, firstly from the top of the Arc de Triomph. Karl suggested we go up there instead of the Eiffel Tower, partly because of the mellower queues and partly because it's a great spot to see the star shaped design of the city. He was right on both counts!
We could see the tower over there in the distance though, looking all iconic and lovely.
So we hightailed it over there! This shot is for Ralph if he's watching. Hi Ralph!
And there you have it. Paris. I'll do a different one on Versailles over the next couple of days. Bonjour!