Hi there! We just rolled into Berlin after catching a night train from Sweden that spent half the aforementioned night on a big scary boat. There's a lot to catch up on, so I better get started.
I should qualify this by explaining that my fancy camera broke, so most of our south of France trip highlights can be seen on
Rosie's facebook
. But after Paris, we caught a train to Marseille, then drove a hire car through the hills to the seaside town of Cassis. We stayed in a hotel overlooking the marina, which was incredibly scenic and beautiful.
Nine years ago, I ended up in Cassis whilst on a failed pool searching mission. We were skating these funny banks at dusk when I saw silver fish jumping onto the beach and men walking around picking them up. I was so happy to make it back there again! The banks are still there.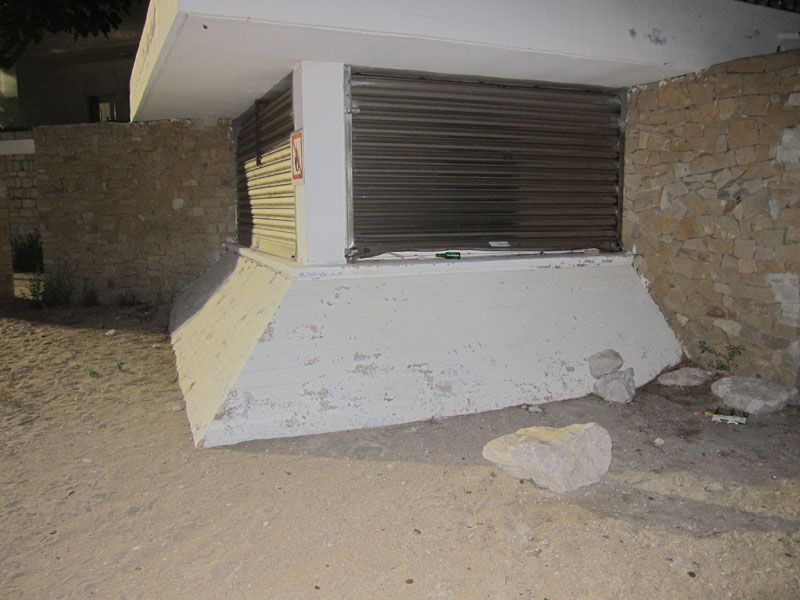 A big drawcard for Cassis are the calanques - little bays between the cliffs that are only accessible on foot. We accessed them alright.
The next town we stayed in was Uzes. It's a medieval town which is pretty much in original condition. You can imagine horses and chickens getting around and people throwing bedpans out the window and stuff. We ate dinner in a lovely little restaurant and asked the guy how old the building was - 1400 years!
We also visited Arles, which is where Van Gogh painted a lot of his famous stuff. Turns out he was an ultra-realistic painter, not the nutcase we thought.
Arles also has a bunch of Roman colliseum type stuff. The south of France has a lot of this stuff - we also went to a massive aquaduct bridge at Pont du Gard.
There's a whole area called the Camargue where they love breeding white horses. I took a few snaps for my sister Anna's benefit.
Nametags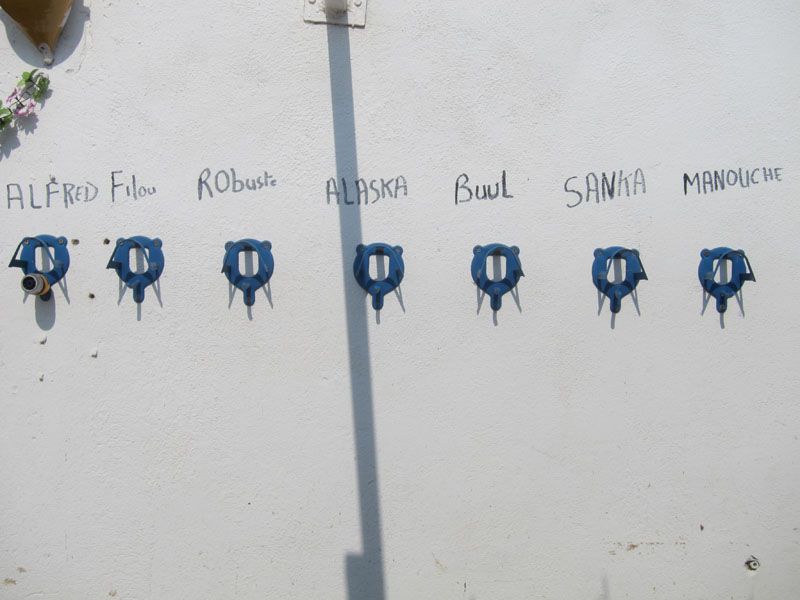 In the same area, there's a slightly dodgy national park where hundreds of flamingos gather on a daily basis. Apparently they love to go there around dusk, but there were still heaps of the crazy creatures there during the day.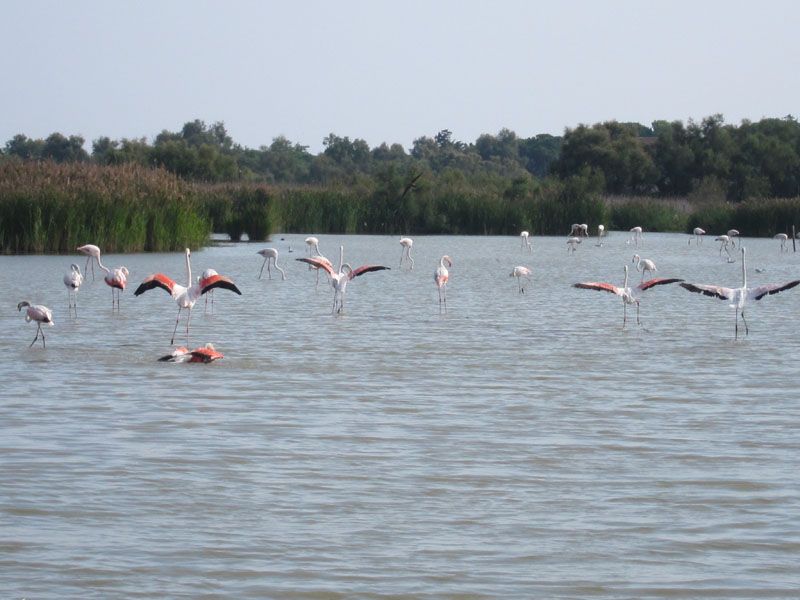 We stayed in Montpellier for a couple of nights - it's sort of the Adelaide of France. They have a pretty sweet skatepark with old to new elements that I tore around for a bit in a happy trance.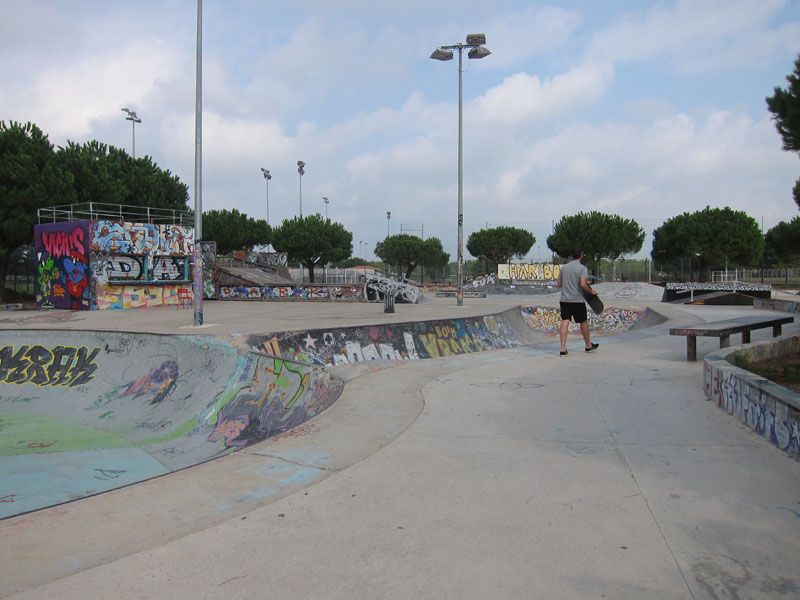 One morning, the other camera started working again. Good timing, because Rosie was eating a crepe that looked like a piece of cardboard.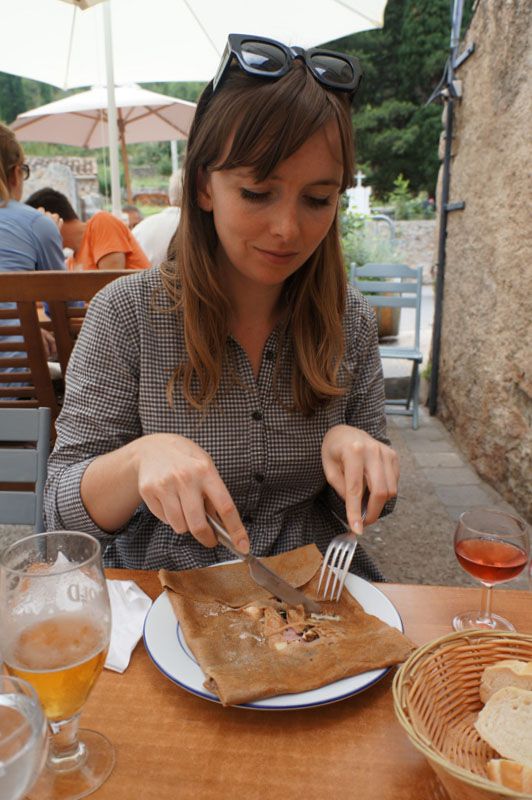 We were nosing around
Saint Guilhem le Desert, another ancient type town, this time nestled on a mountain.
Alien Workshop are in charge of all the signage.
The whole place is impossibly gorgeous.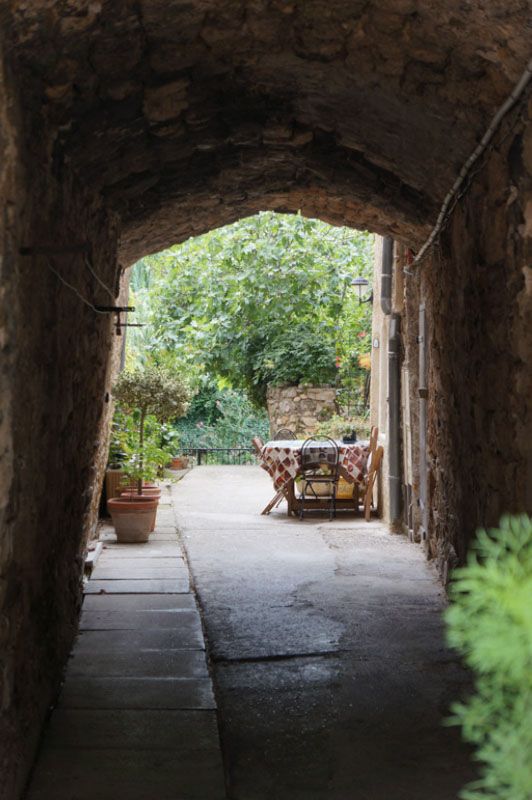 Bridge.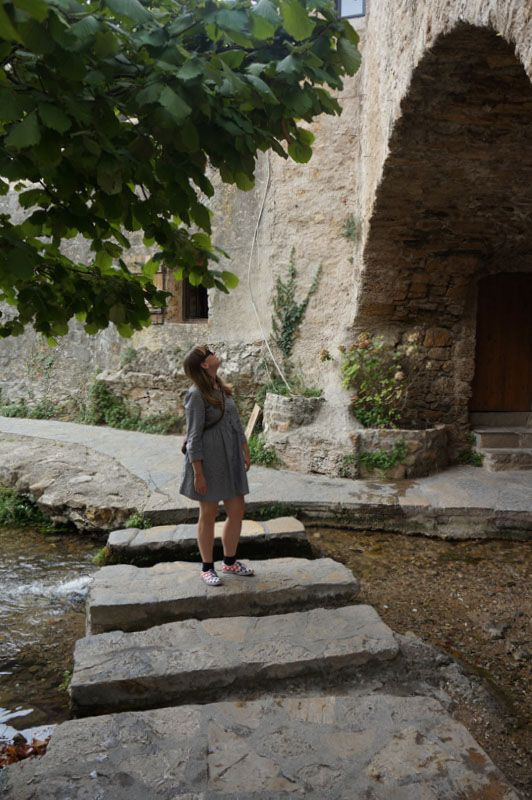 Weed waterfall.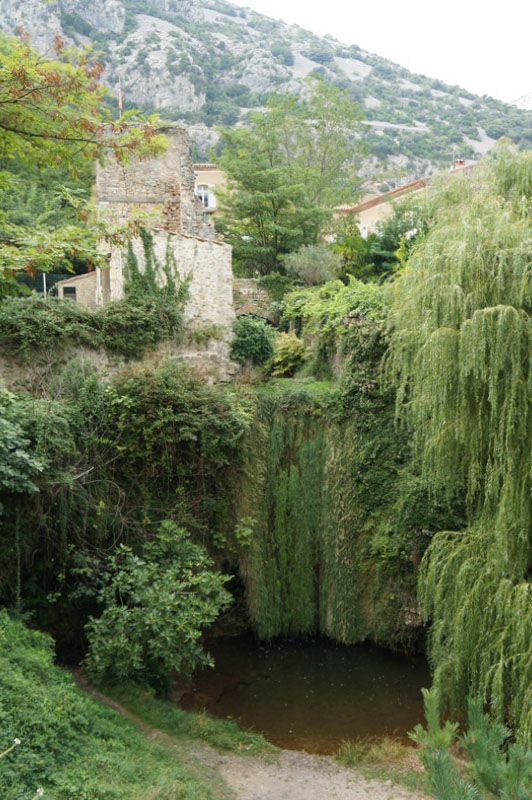 Then we sort of accidentally signed up for a four hour, 12 km white water rapids canoeing trip.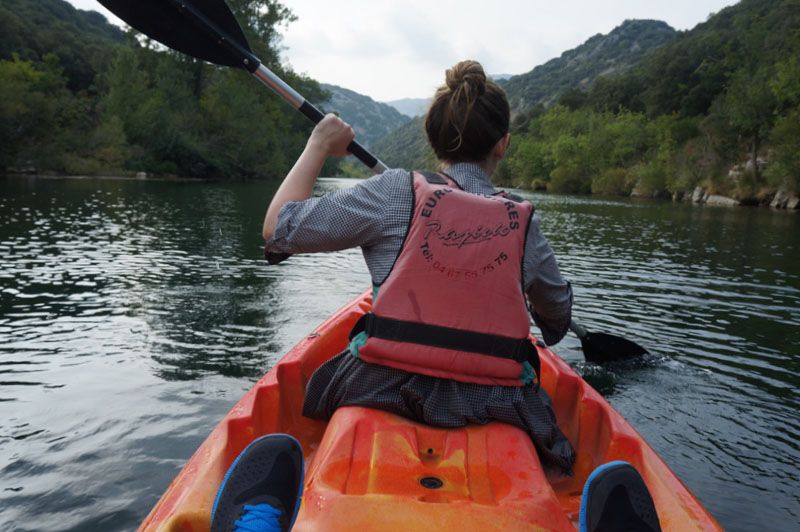 Beautiful scenes.
We took little breaks along the way to swap ends and watch other people float past. Most of them were adventurer types, but a few were unsuspecting couples who didn't know what they were doing either. You could tell them by their crazy laughter/grim silence, and the fact they were often travelling backwards.
Rosie's view (if she turned around)
We finally made it back to home base. This was a good thing, because about 20 metres past homebase was a dam that we would have fallen over and probably died.
Rosie got a bit wet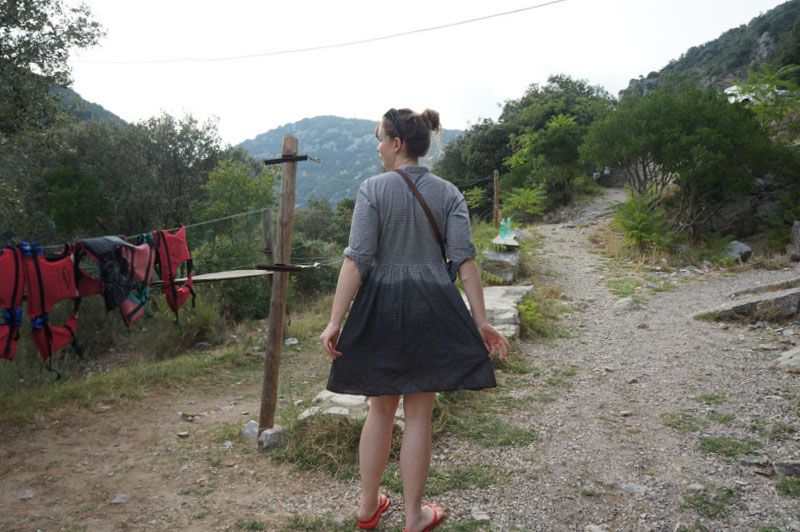 As did I. All smiles though!
The next day, we caught a train to Barcelona.