From Bodafors, we caught a night train to Berlin. Geography is not my strong point, so I didn't realise the train would go on a boat.
We went exploring and found the deck. It was crazy and dangerous out there.
So after a swift g&t at the bar, we headed back to our strange sleeping quarters.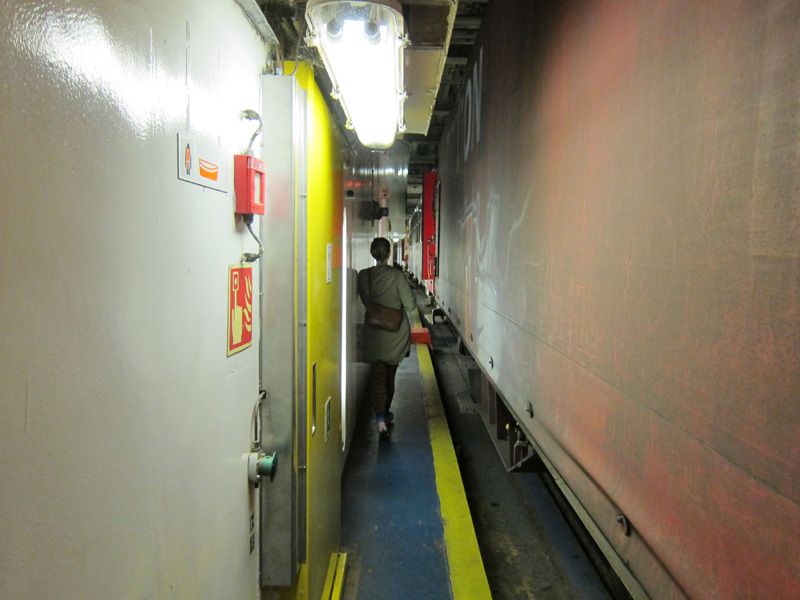 Which was a tiny room with six bunks. At least we had the bottom ones.
Before we knew it, we were in Berlin! I created a special poster to celebrate.
Our lovely hosts Sarah and Robert took us to a sweet burgery for dinner. It was our anniversary!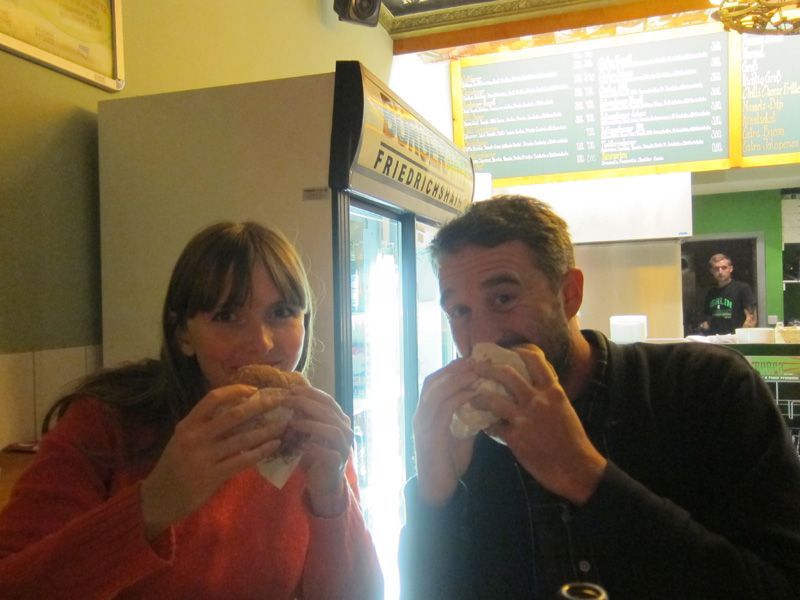 Can you imagine a more romantic meal? It was delicious.
The next day, while Sarah and Robert went to their jobs (remember work? I don't), we went exploring in trendy Kreuzberg. While we scoffed falafels in a typically derelicte park, we spotted this face in a tree.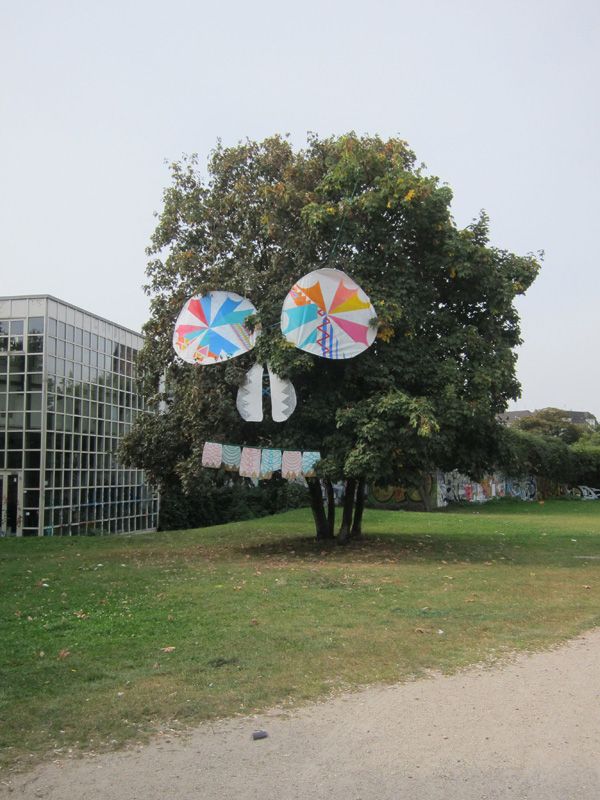 Yeah, fuck yuppies! I'm with you guys. Hang on, I just have to tie the laces on my Nike frees and roll up my chino pants. Can you hold my APC tote bag?
Eastside gallery: check.
Sarah and Robert live right next to a strange Ninja Turtles-like village of derelict buildings which have been converted into cafes, bars, galleries, rock climbing structures and extreme street skating arenas. How convenient!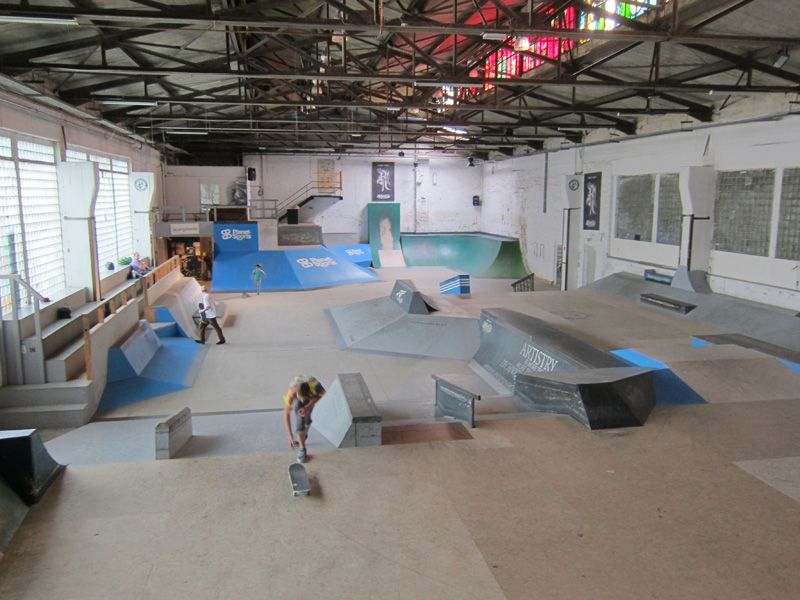 Just another night at the manor. Robert was always flashing his cash around while we looked on in awe.
While Sarah and Rosie went to an ill-fated gig by a sad singer, Robert and I roamed around the neighbourhood drinking delicious beers that cost about a dollar. Every time we finished one, we just went to the nearest shop, got money back for our empty bottle, and bought another. It was heavenly.
One night, we went to see a gloriously punk band play.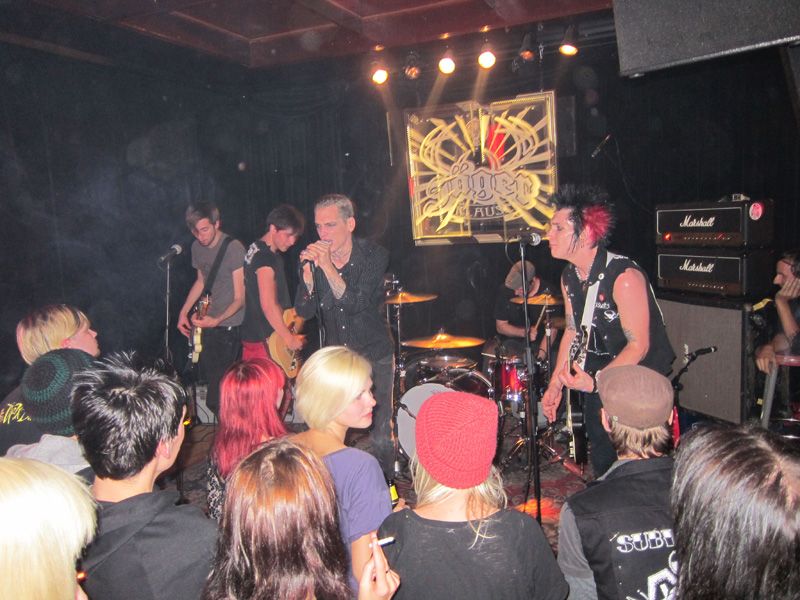 Sarah and Rosie were suitably bemused by the scene.
Or maybe it was me and Robert they were bemused by. I ended up walking home by myself and having adventures, thinking the girls were already there. They thought I had been kidnapped! Ah, I'm a character.
The next morning we went to a crazy flea market a few blocks away. I was extremely hungover. This puppeteer was performing to REM's 'Everybody Hurts'. I found it extremely weird and disturbing.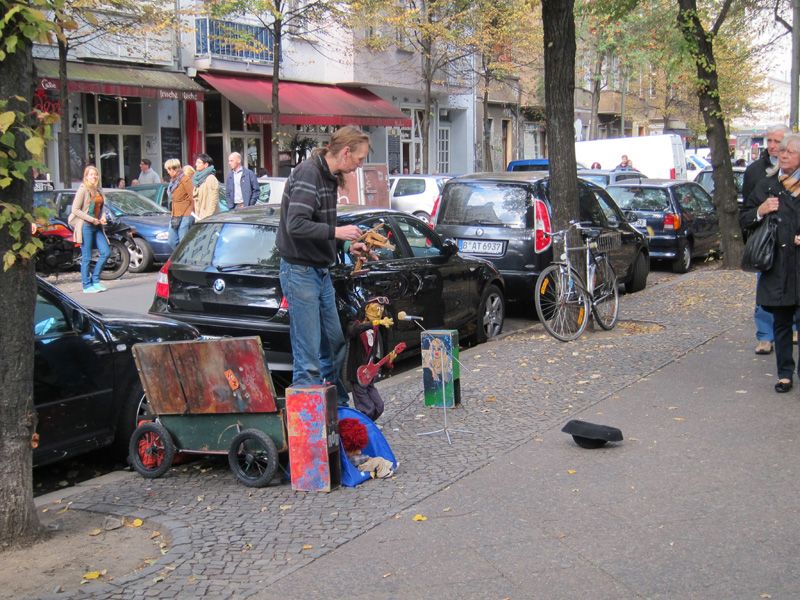 Then we had a big traditional German meat plate breakfast at Sarah and Robert's friend's cafe.
We rode along the canal and came across a daytime old people's disco. They were dancing around to sort of slowed down, drugged sounding electronic pop music. David Lynch, if you're reading, get down there with a camera crew.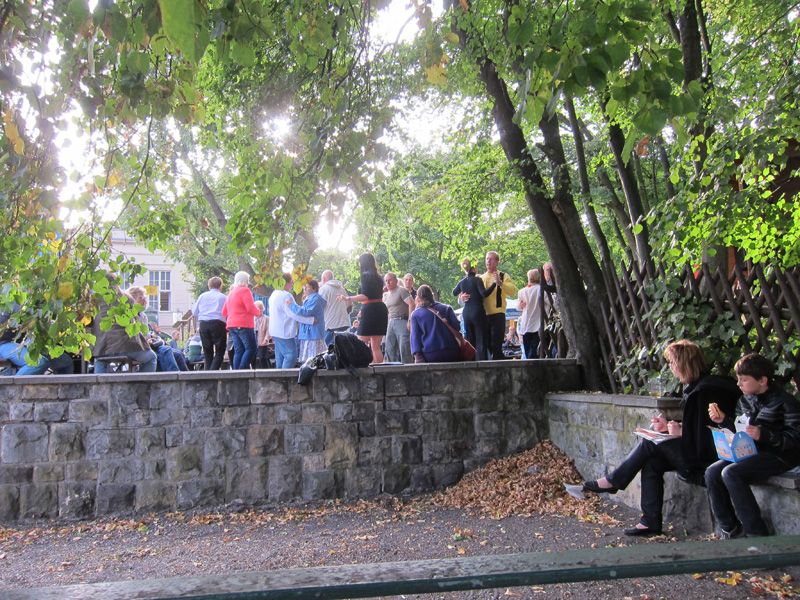 Then we went to an old abandoned fun park.
It's awesome there.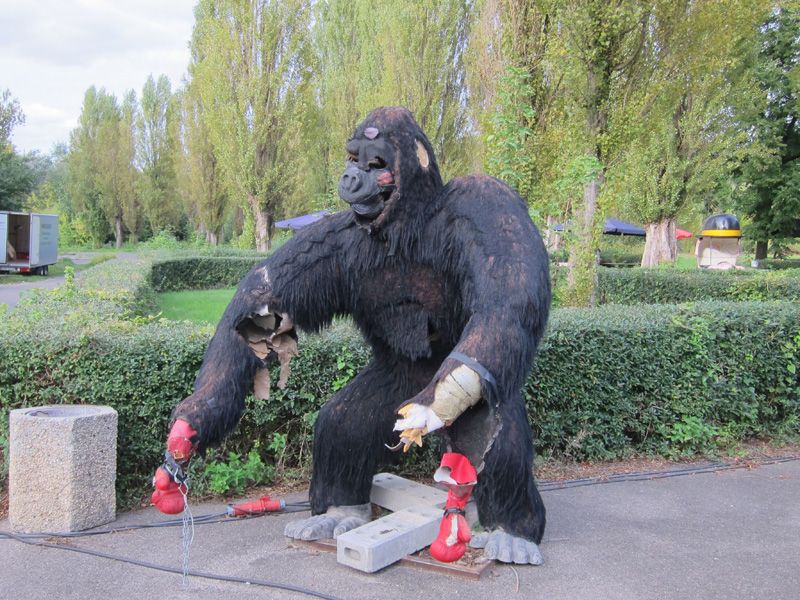 They had a train ride that went around the inaccessible areas of the park, including strange algae-filled ponds with rollercoaster tracks going over them and other broken down rides you can't even figure out.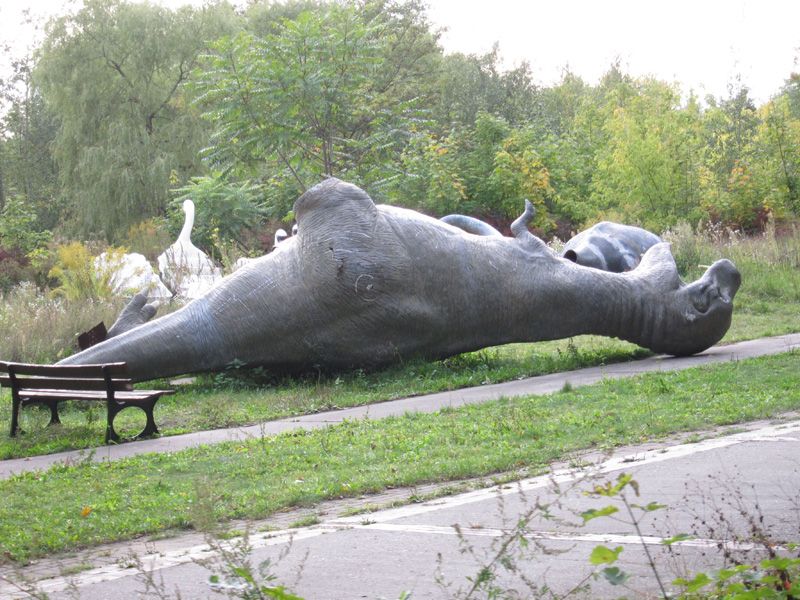 Amazing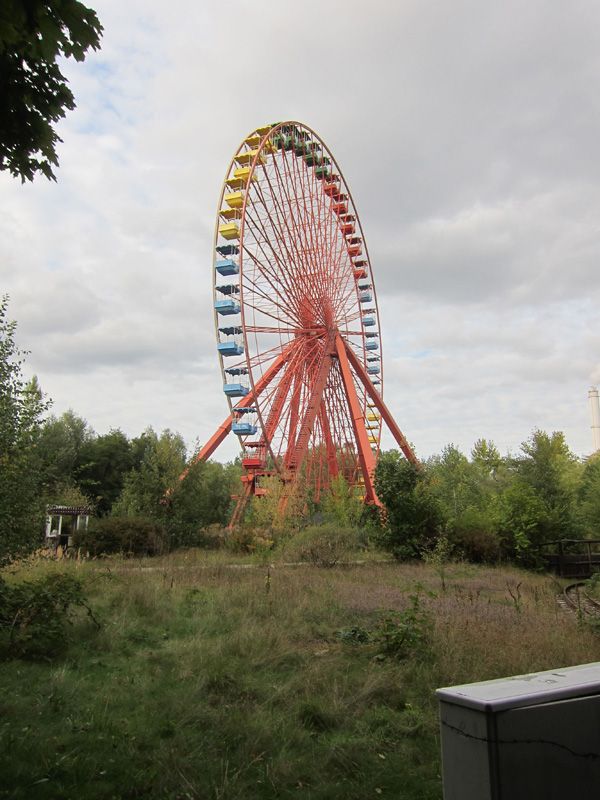 Sarah and Robert met us back at the triceratops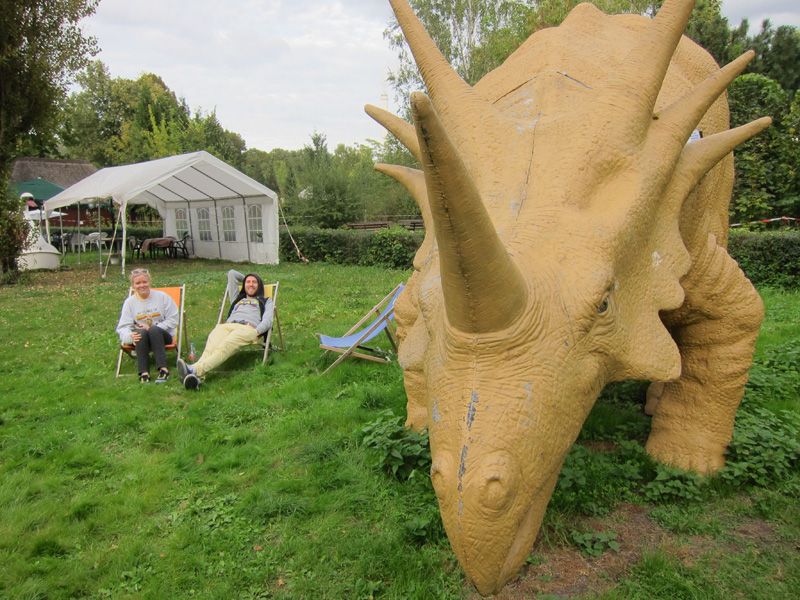 Rosie is especially funny when she is hungover.
Sarah gave her a hug.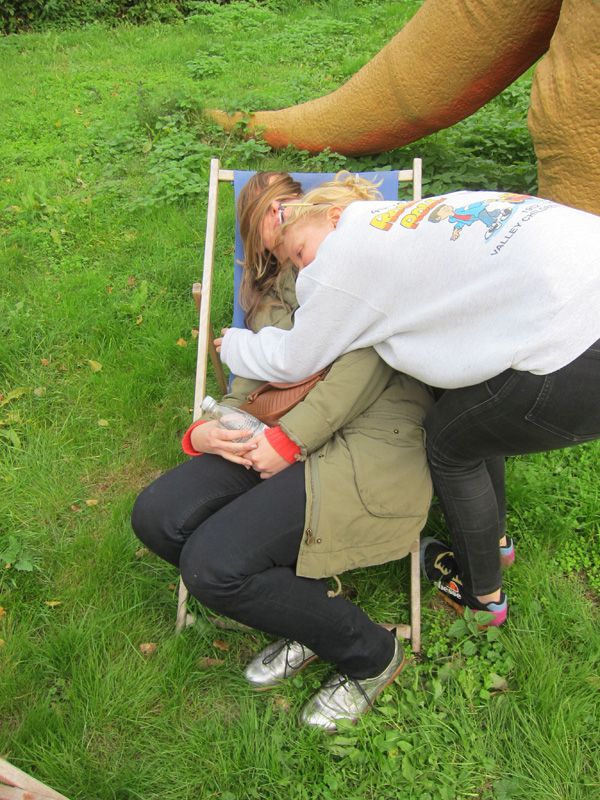 We dropped in on a little Russian monument on the way back.
It's a cute little thing.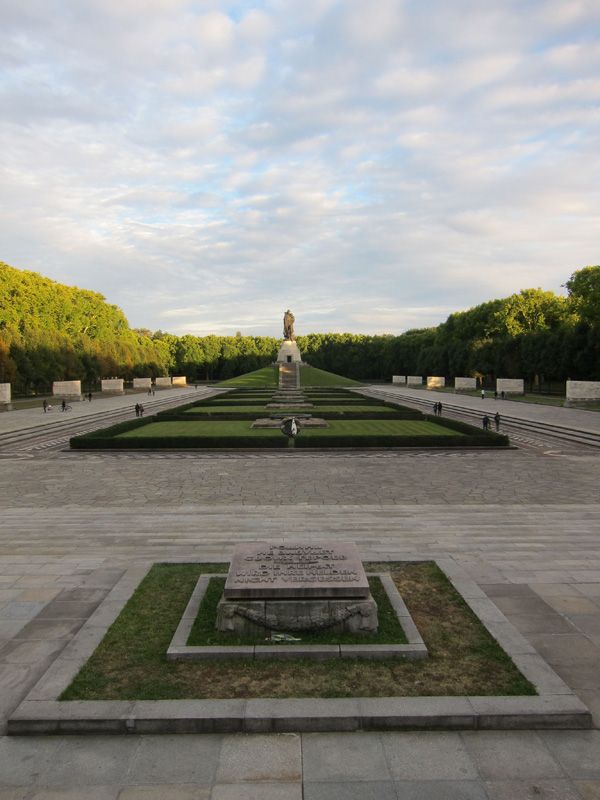 The hungover couple.
Our hungover hosts.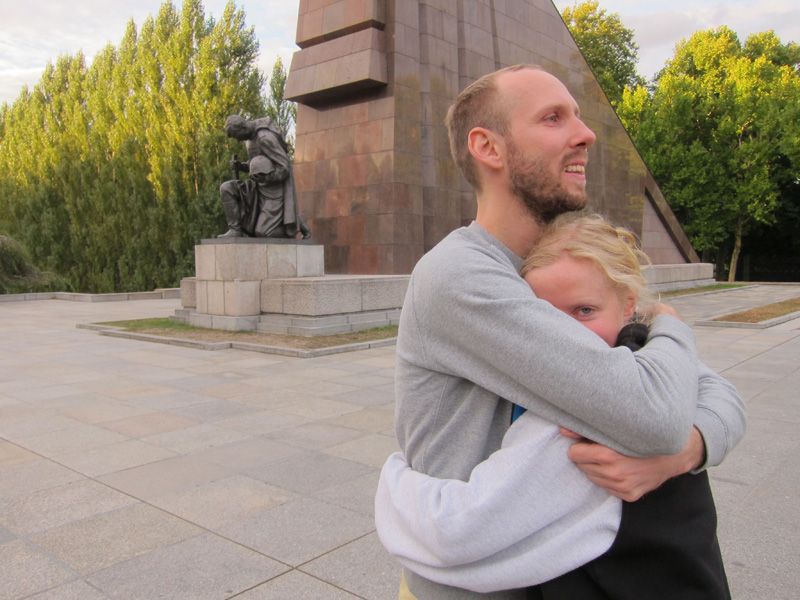 The next day (I think), we went to the Topography of Terror exhibit. I walked around with a weird frown on my dial. Didn't stop us from speculating if old Adolf would have been a bit of a looker without the mo.
Can't believe my grandfather purchased one of these, and that I still drive it around!
Wall + architecture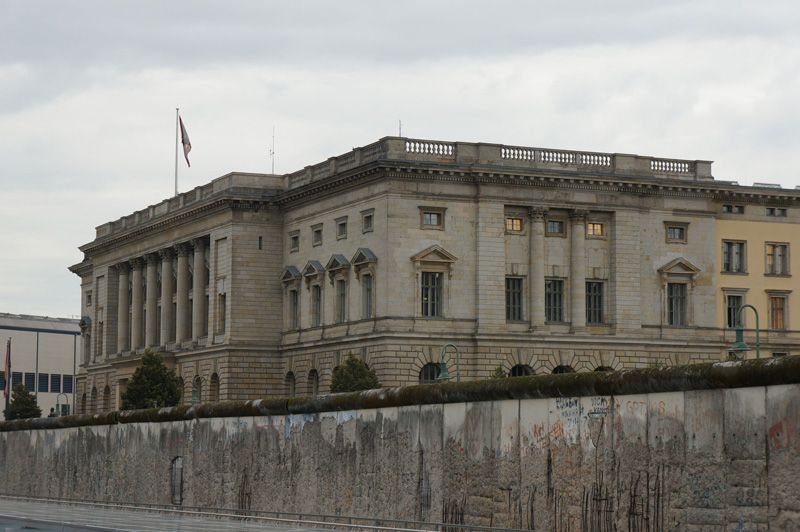 The museum was pretty grim. The kid on the bottom right looks a lot like my dad, and could in fact be him. Sarah started losing it at a funny text message and we had to leave.
Bicycle tourism at the wall.
The train systems in every city we've been to have been awesome.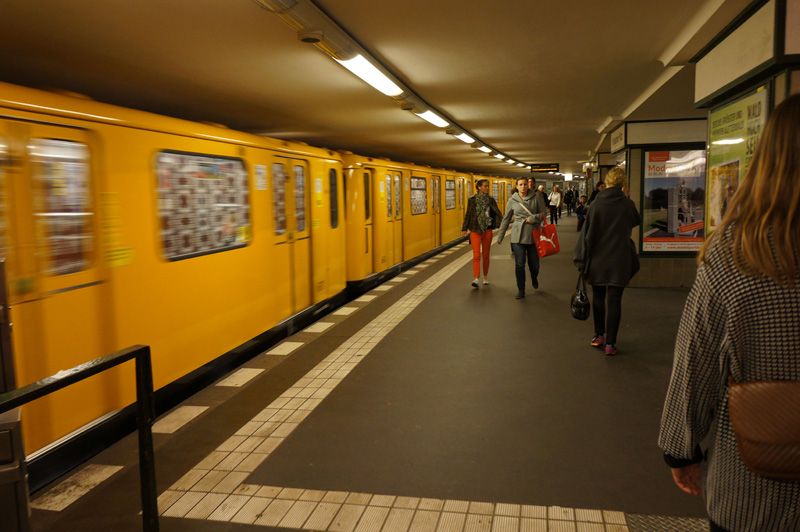 I've rarely been happier than when I was eating this doner kebab.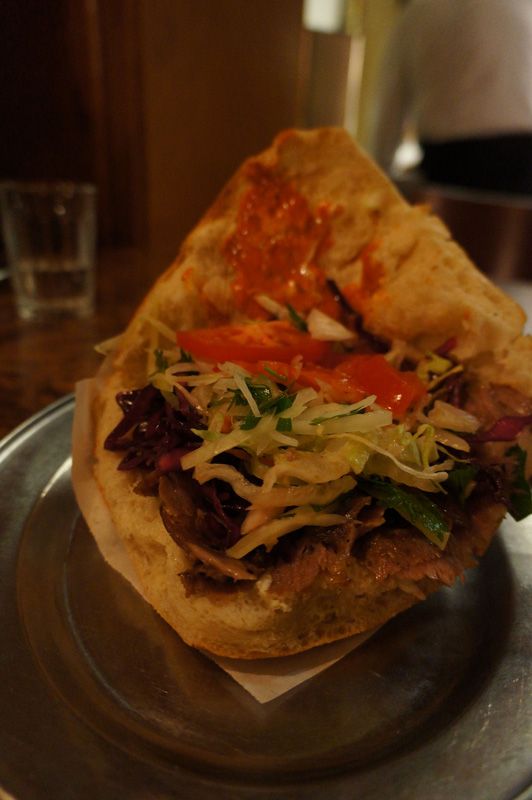 Sarah on the train
The Neue National Gallery is by a cool architect that Rosie likes. He did a bang up job on the ledges surrounding the building, I can see why he is a big name.
In the gallery.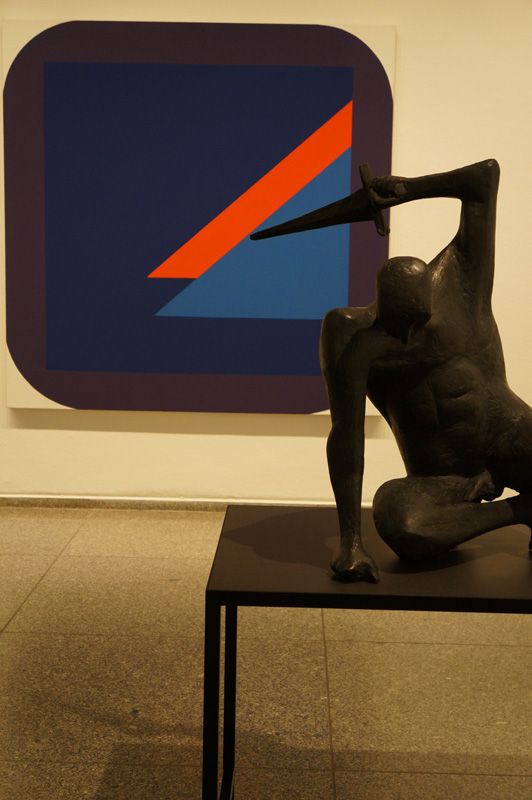 These were from a show all about 1968. We also went to an amazing Diane Arbus photography show in Berlin and more besides.
Holocaust memorial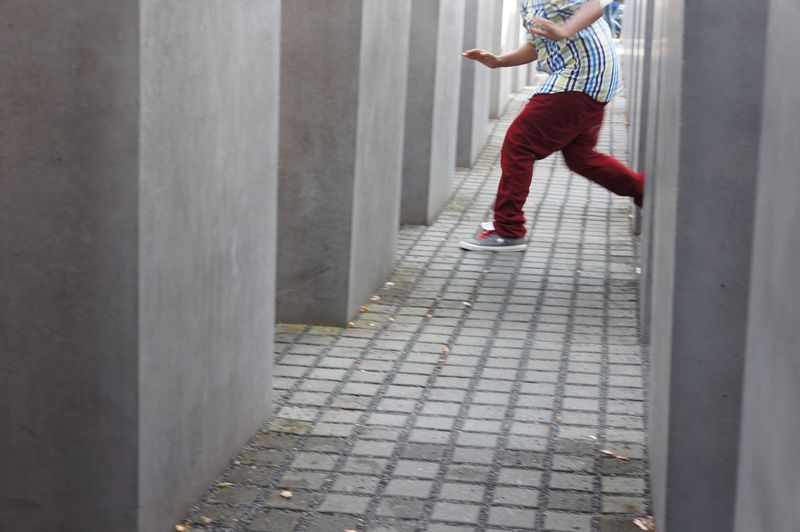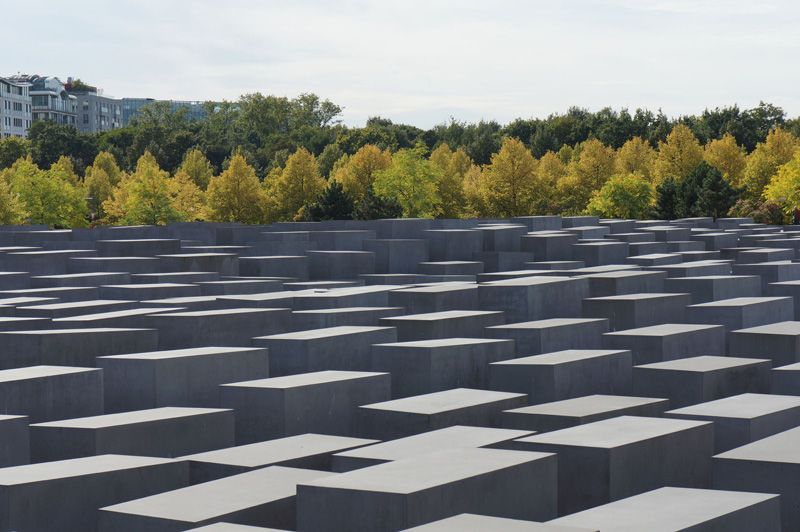 One of my favourite photos from the trip so far:
Writing postcards at the Mauerpark
We met up with Murray, an old mate of Rosie's and a new mate of mine.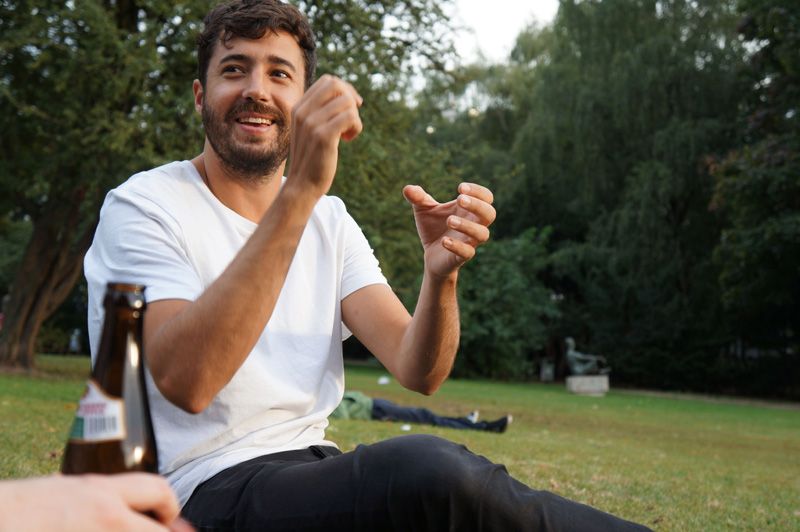 Another new mate of mine and my pick of Berlin's many beers: the gold boy.
Park life
Spotted this impossible looking skate obstacle on the way to the post office one morning. Rosie said I could stop and have a skate if I like. I declined.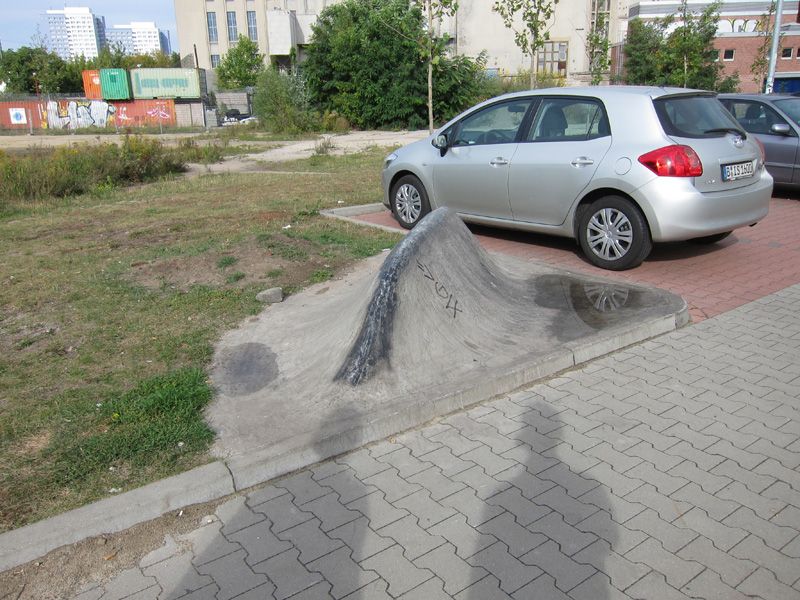 Robert out the front of an old German dance hall where we had our last dinner together. A delicious schnitzel.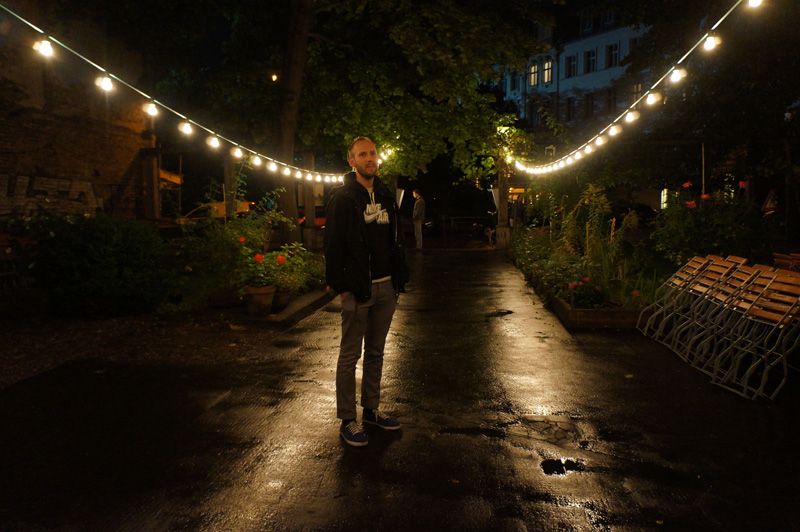 Arty angle, Museum Island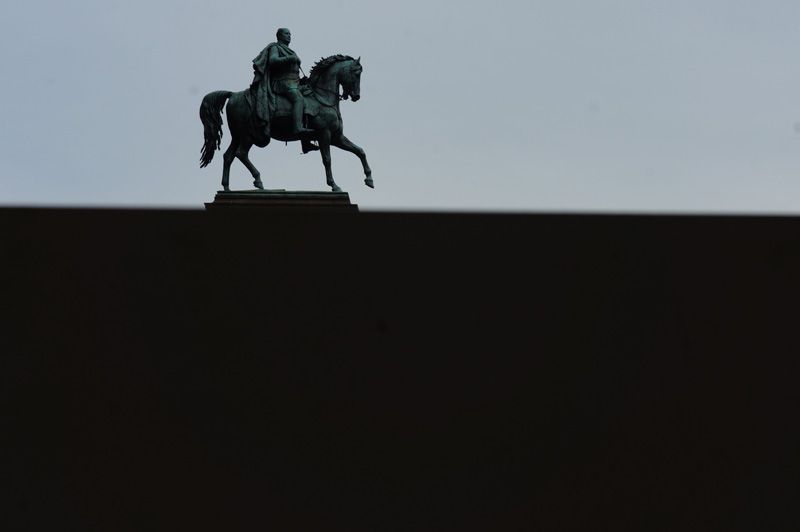 The Neues Museum, not to be confused with the Neue National Gallery. This place is amazing, not least because it was almost completely destroyed during the war, and only opened up again a few years ago.
Hitler's airport, which is now a boring park.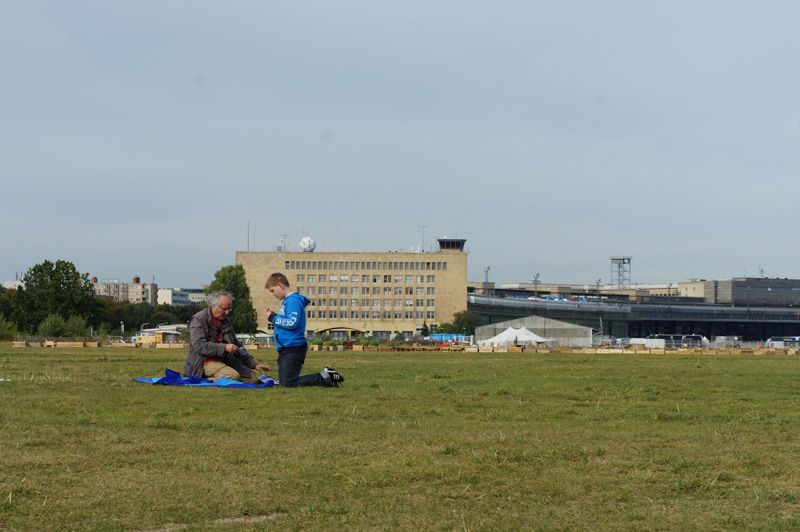 This skatepark is right next to the park. Hitler's final act of terror?