We enthusiastically got into some fun times cleaning up on Sunday morning. Ah, yeah!!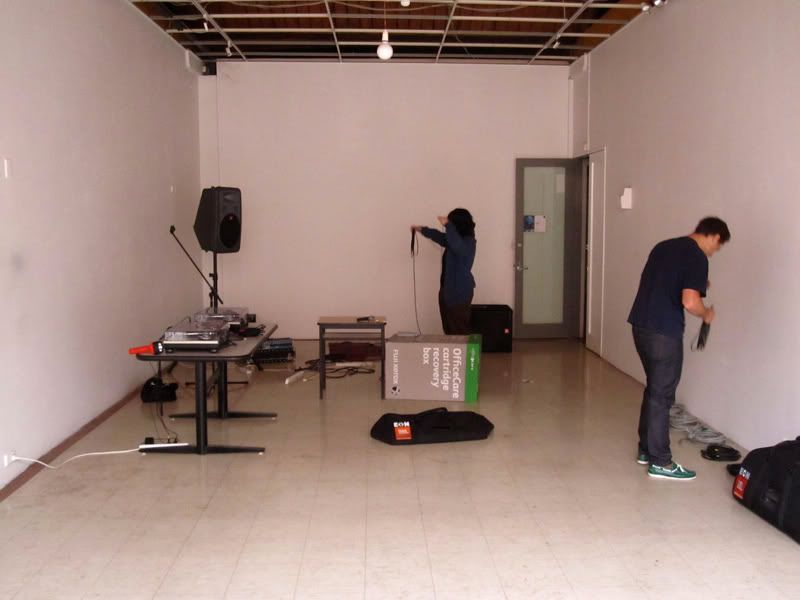 Look at the beetle. It's loving it.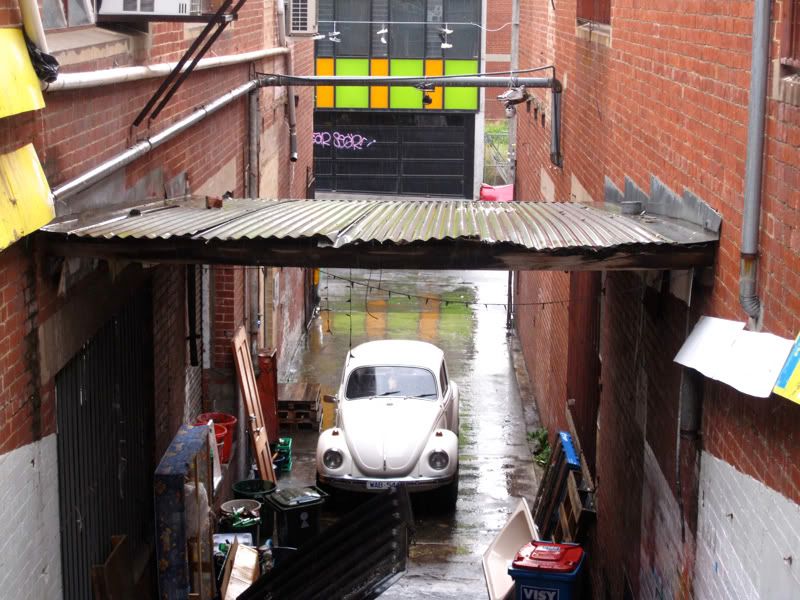 Next stop: drop off the PA. Next stop: tiny cafe for takeaway coffees. Next stop: Sam's place. Next stop: A1 bakery. Next stop: West Brunswick oval, where Tom was playing a game of footie as part of the Renegade Pub Football League.
There he is, out on the field, playing for the East Brunswick Eye Gougers.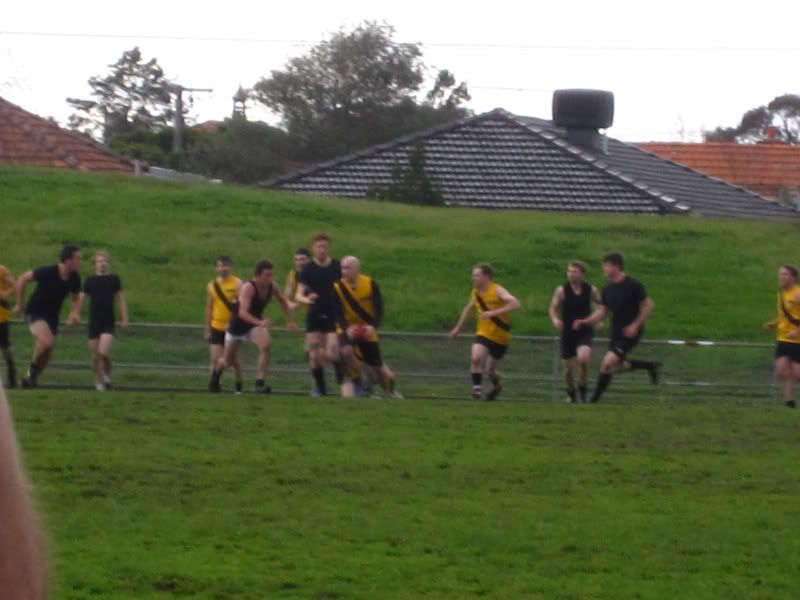 Sofia was making eyes at me.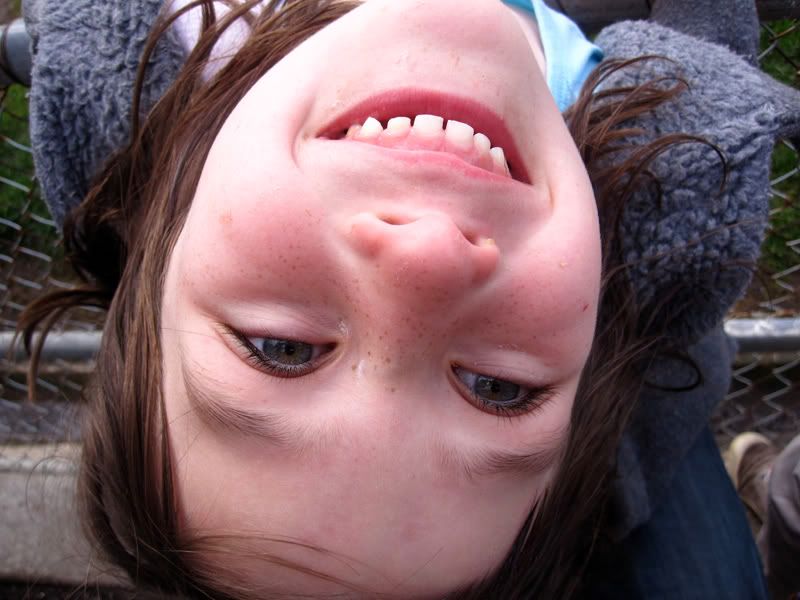 The banter on the sidelines in the Eye Gougers camp was particularly fresh and entertaining. As were the uniforms. Look out for number 86, Georgia Rose. I saw her tackle a massive guy who sat on her like she was a bean bag! Awesome!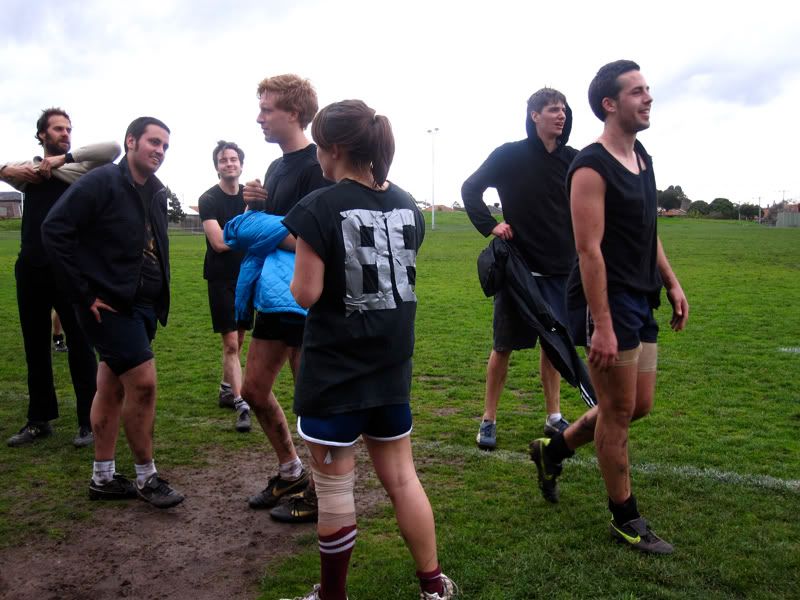 So they lost, big deal. It was a tight finish and they still have a shot at the finals. Here's 86 with the fabled set list.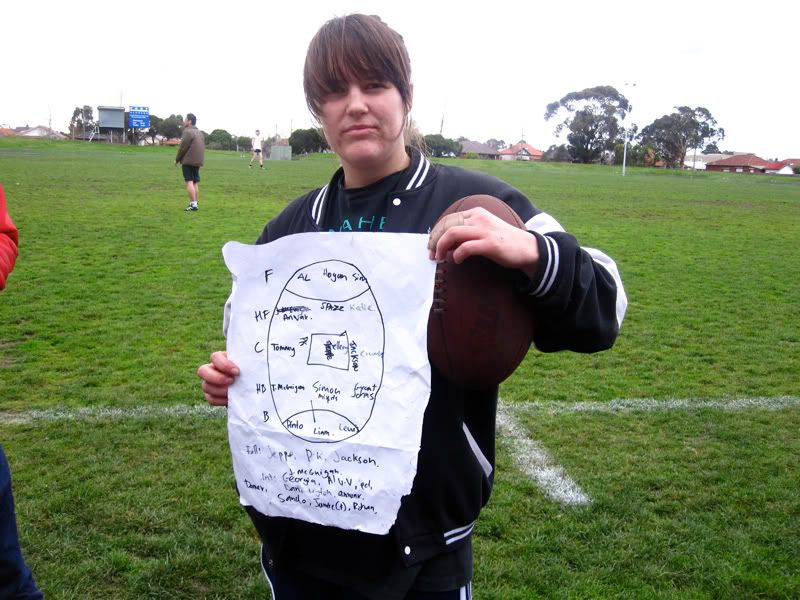 Mascots from opposing teams having a good natured scrap.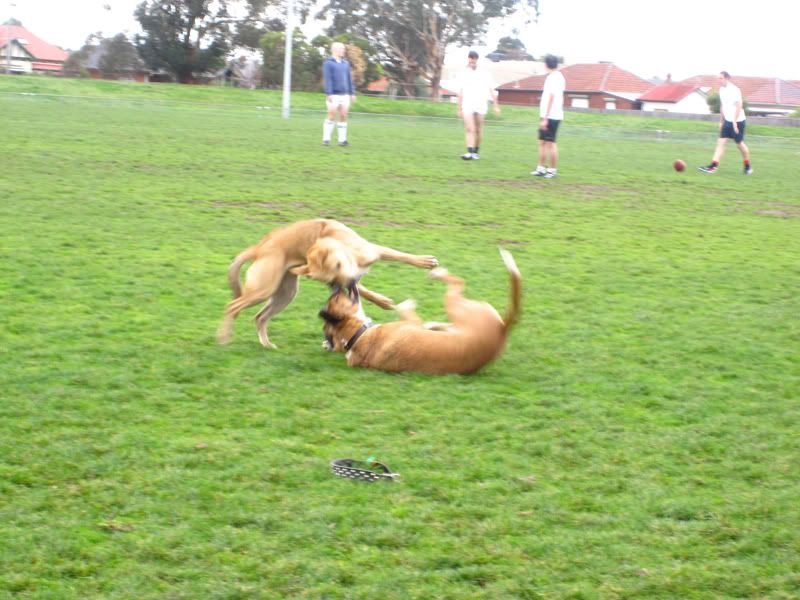 Milo with a pretty good Jaws impression.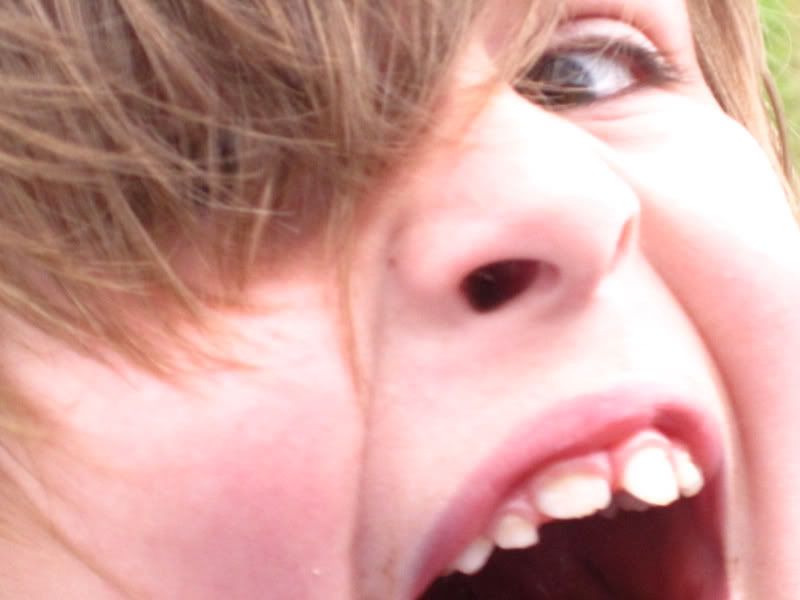 Next up were the Unicorns, claiming best team ever. Well, I don't know about that, but their sign sure was cool!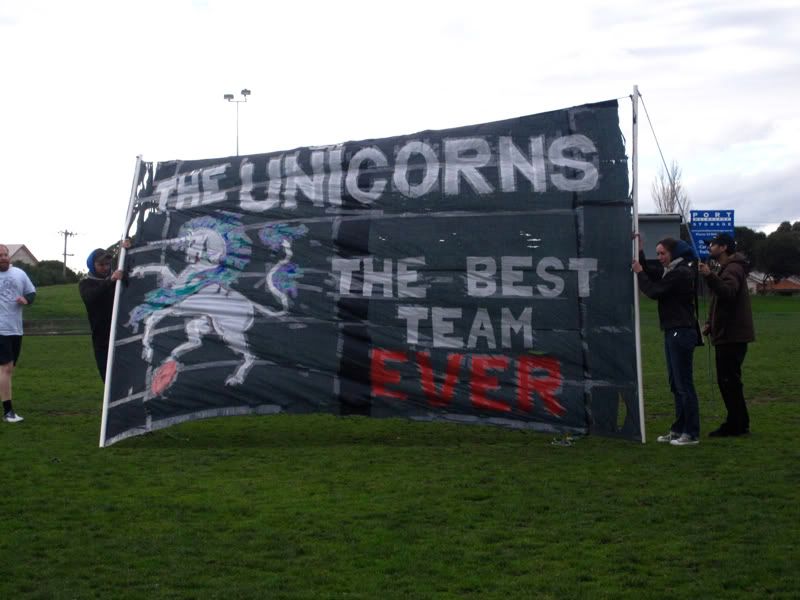 And their uniforms were dazzling.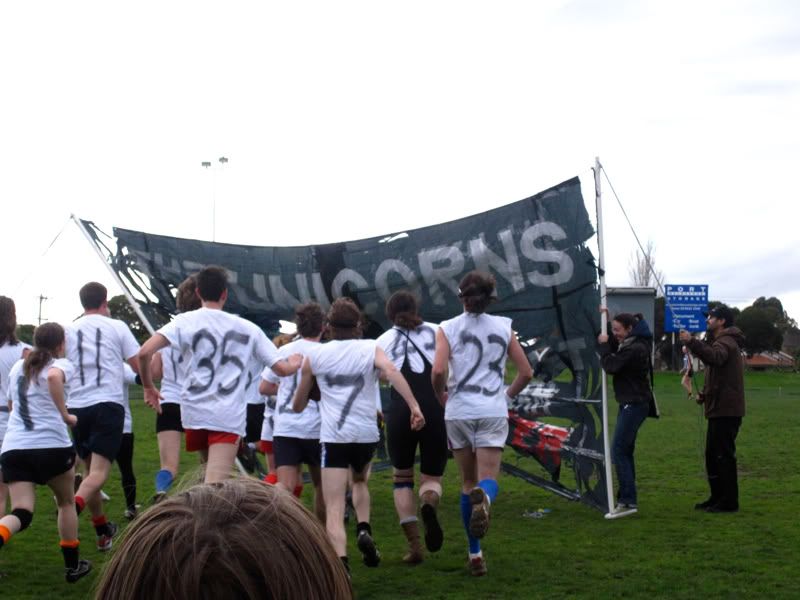 Georgia and Sofia hit it off rather well!
While up in the stands, a few of the blokes got together and discussed how they could do things a bit better next time.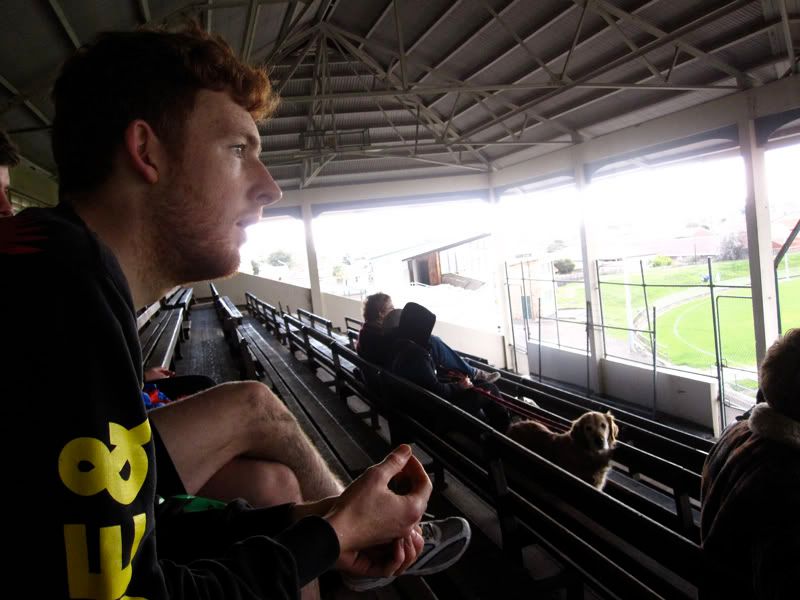 Perhaps one of the most amazing looking dogs I have ever encountered. Though I did spot a couple of Jack Russell's in little jackets and they blew this fellow out of the water in the cuteness stakes.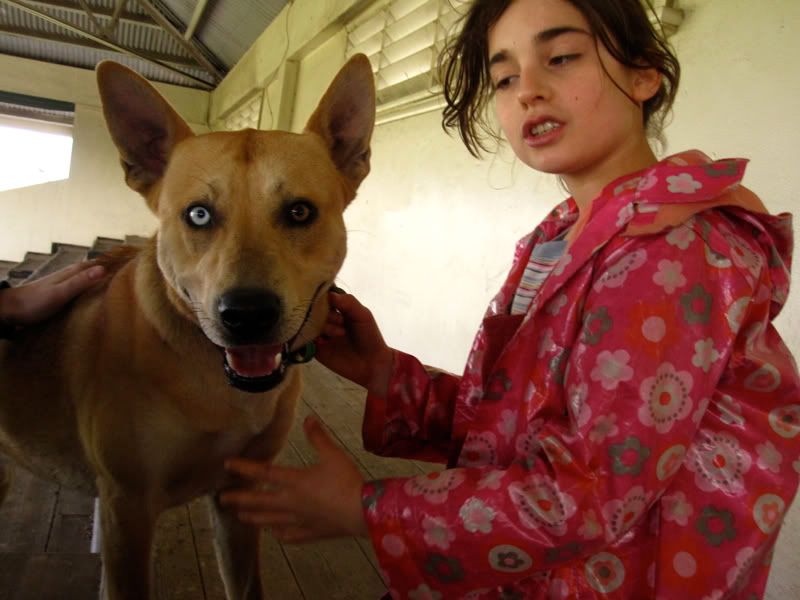 Later on, Fia constructed a strange helmet from a piece of pita bread. Disturbing? A little.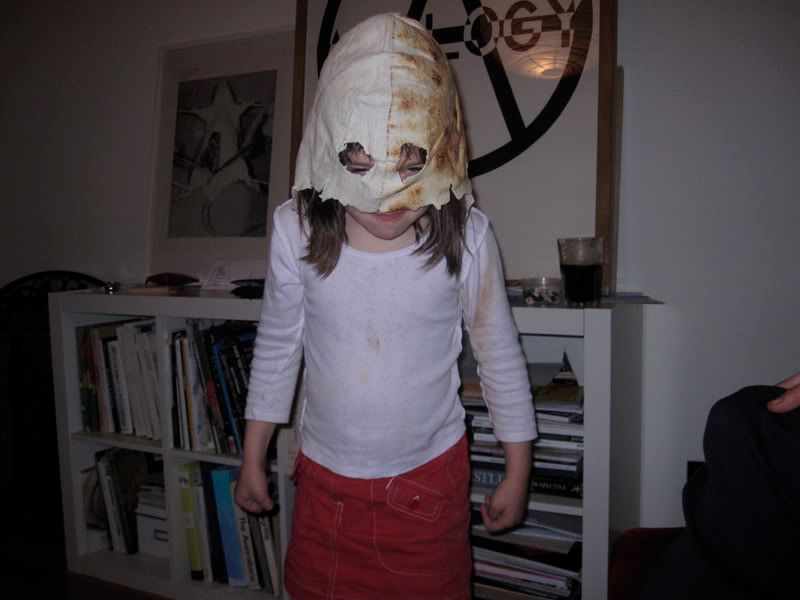 Not that scary though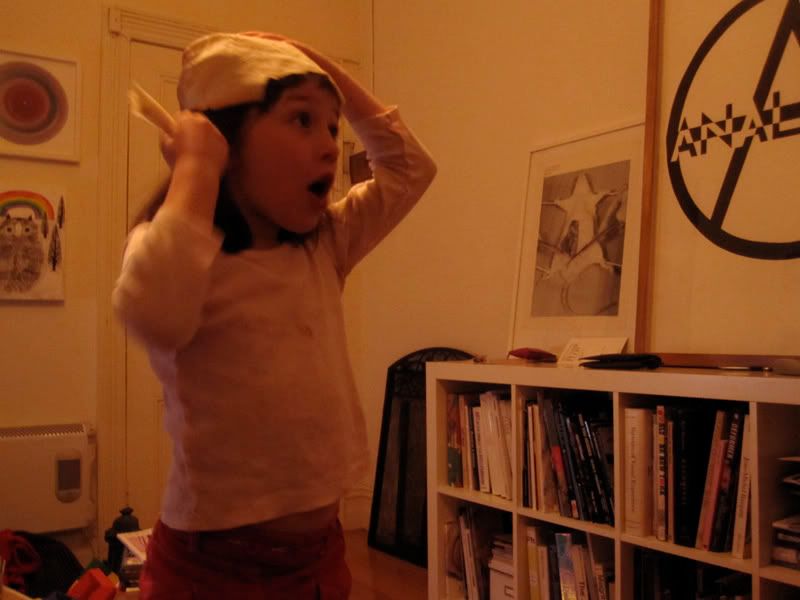 Milo, watching telly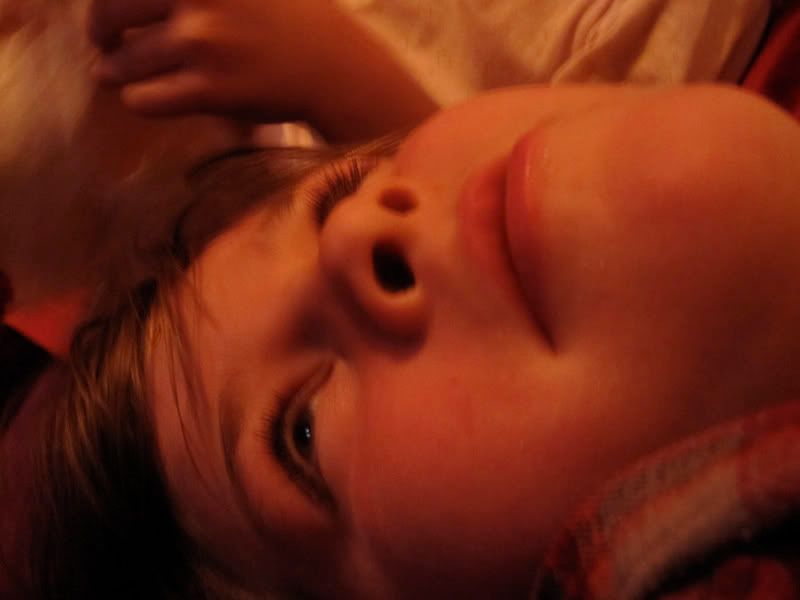 We had a pot luck at our place on Monday night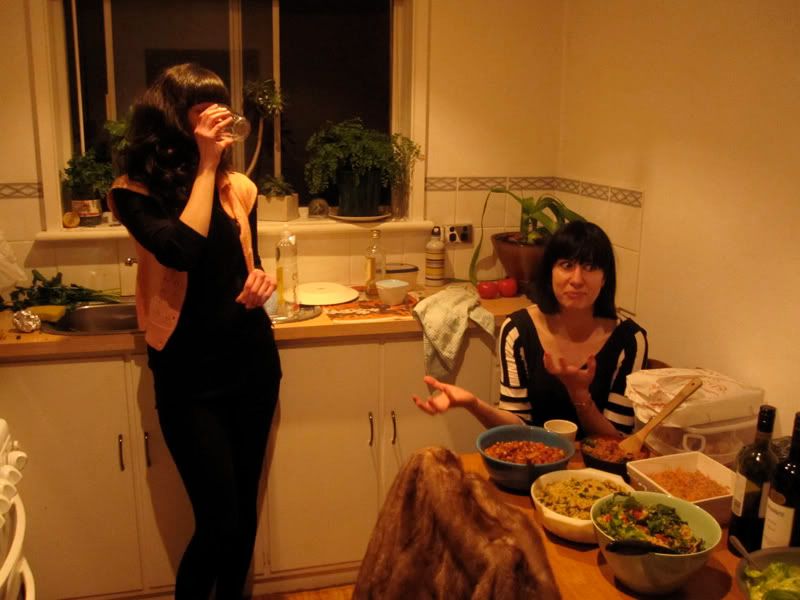 Everyone really came to the party. And people brought good food. Delicious! Thanks, everyone!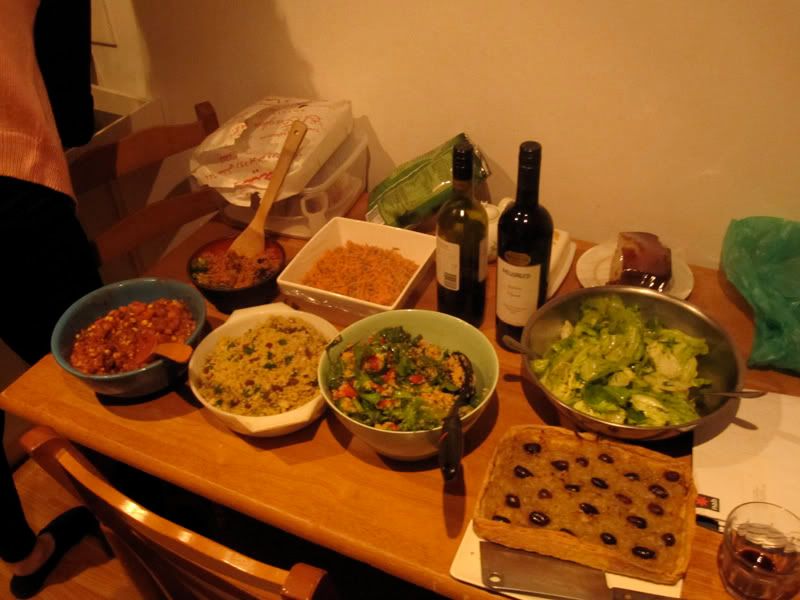 It was to commemorate the end of my time on Rae street, and to bid farewell to the ginger prince, who is now in New York again for three months. Already missing you, Sam!