My mum came and stayed with me over the weekend. We went to lots of films and ate good food, bumping into friends at every turn. That's Sam on the left.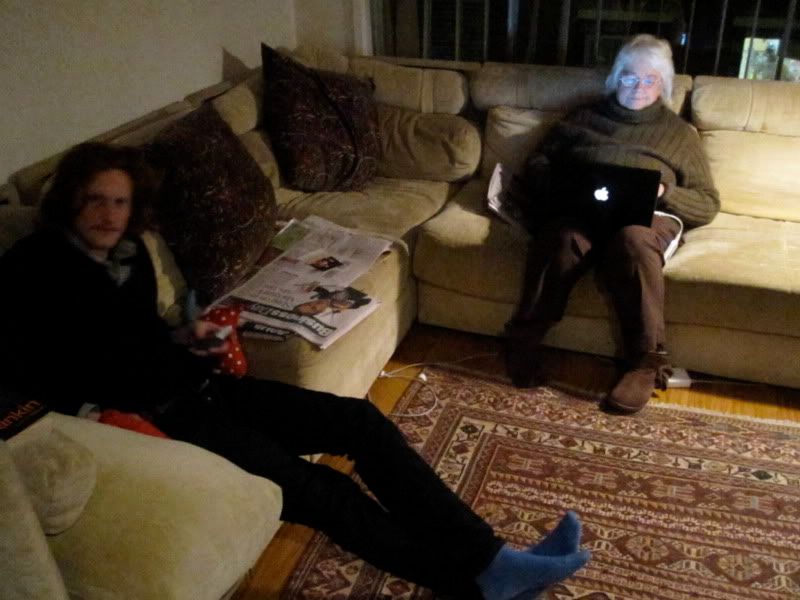 I occasionally ventured out for night-time adventures with the ginger prince. Here we are at Bret's. 'Don't even ask about the sculptures in the backyard' was his final word on the elephant in the room.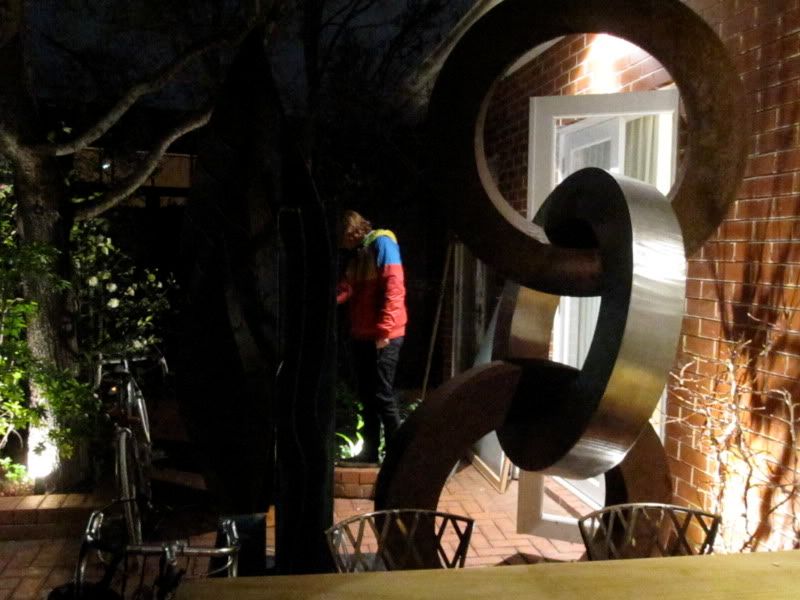 I didn't take many photos the whole weekend, but rest assured, it was highlight-ridden. For whatever reason, I got snap happy when we were plodding about the children's farm, following a visit to Handsome Steve's.
I really need to get a plot.
Chooks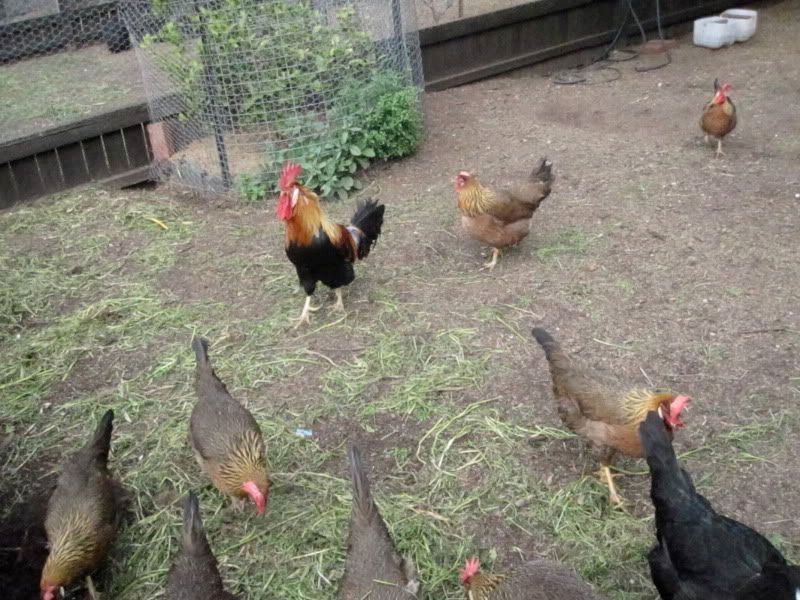 Geese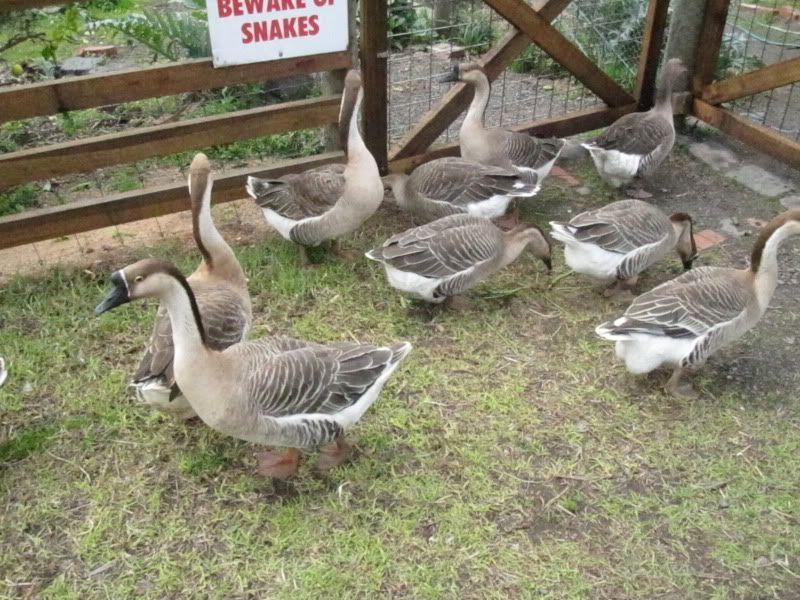 Horse celebrating birthday. Check the graffiti!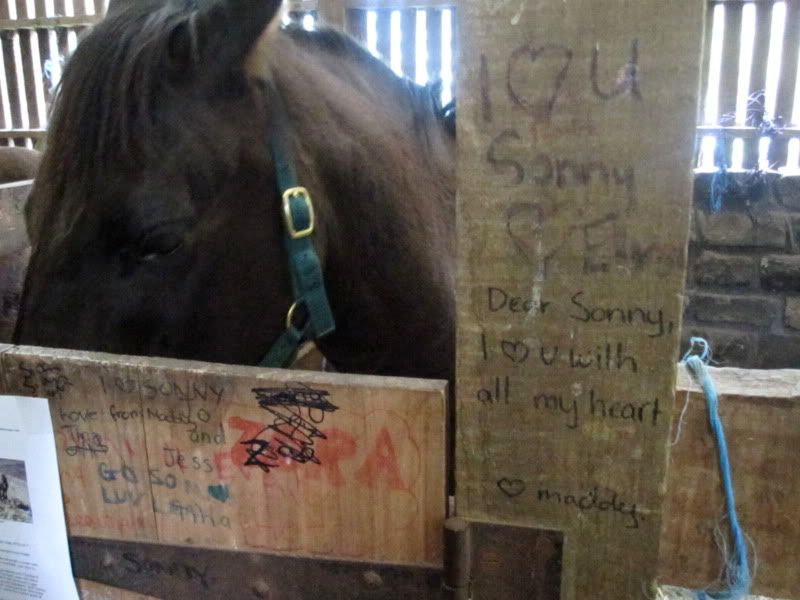 Pigs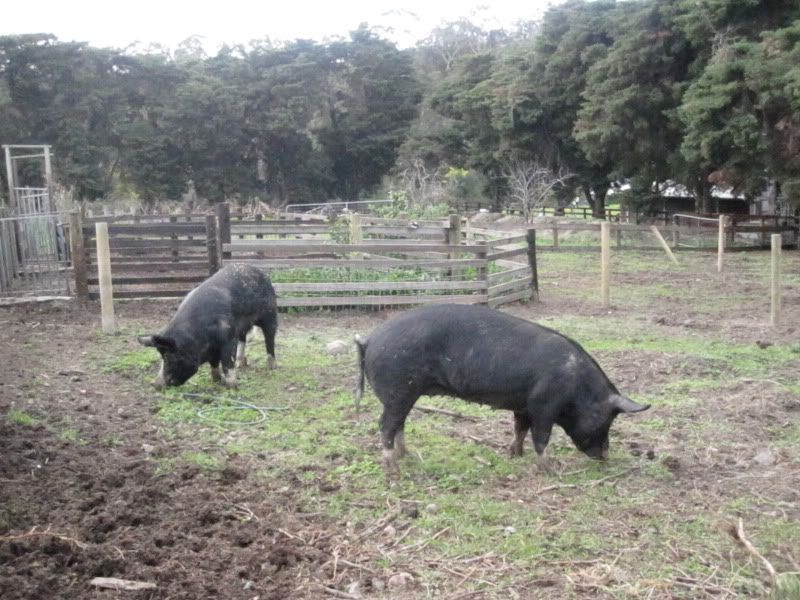 Happy piglets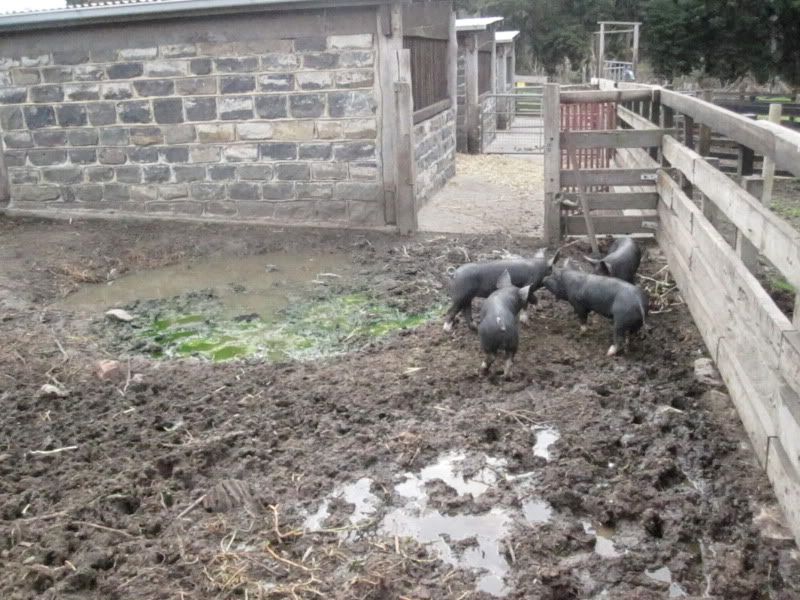 I locked us out of the house on Sunday, so we went to Fitzy bowl, watched some footy, saw one of the players hurt himself and an ambulance come, then sat in the pub next door and waited for Alana to get home. The publican went into the cellar behind my seat and it smelled earthy and wonderful.
And, um, Sam tried on some ridiculous skate shoes.