Let us begin by bowing our heads in silence to contemplate the plight of our fallen soldier, Scottie. He had a knee arthroscopy and now has a new friend called squelchy. It makes disgusting, water bottle like sounds and drives the hyperactive lad crazy.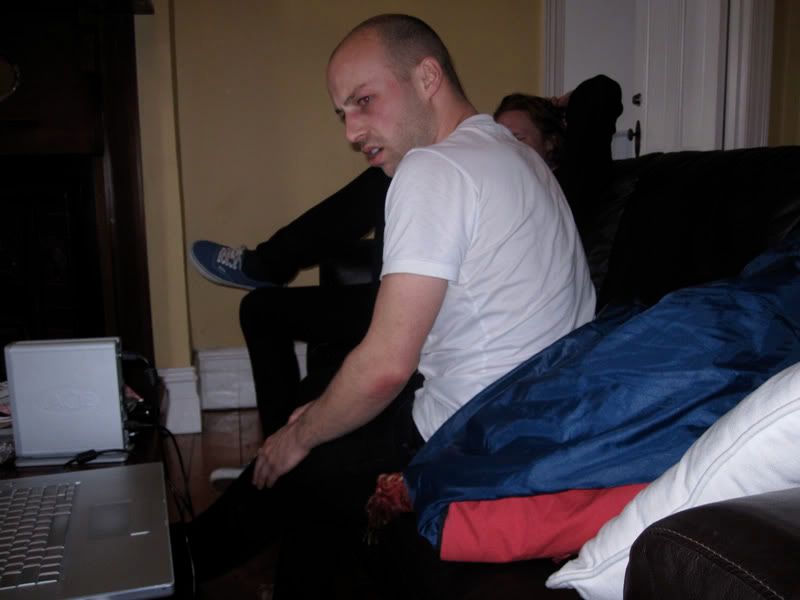 Ah, there's squelchy.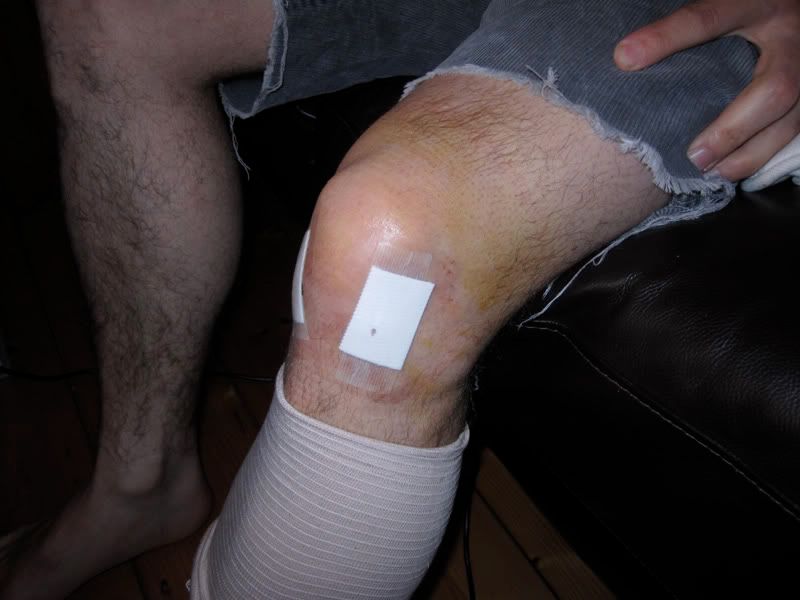 With Sam gone and now Scottie spending all his time with squelchy, I had to call in reinforcements in the form of Ben, who kindly flew down from Brisbane for the weekend.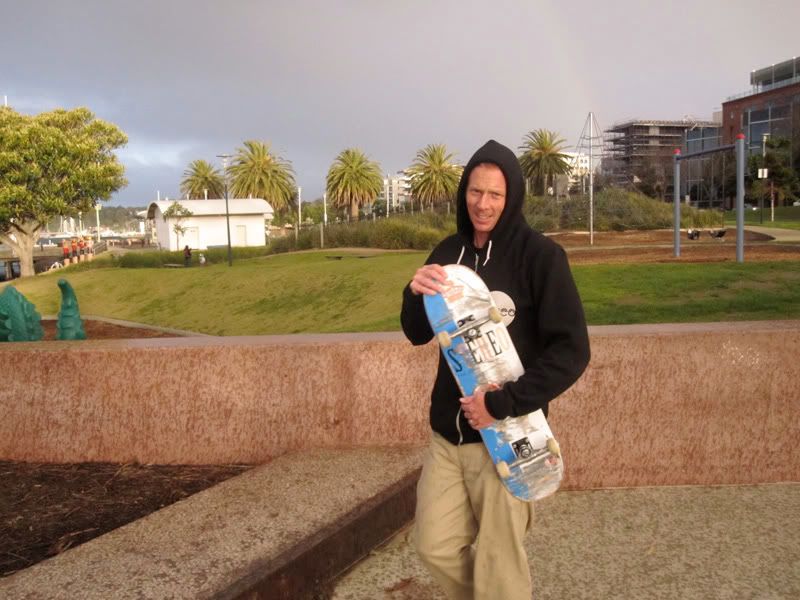 We drove to Geelong and got to skate the amazing park for about 5 minutes before it started raining slippery rain.
The face behind skateboard.com.au and numerous pseudonyms on the forum, Drew.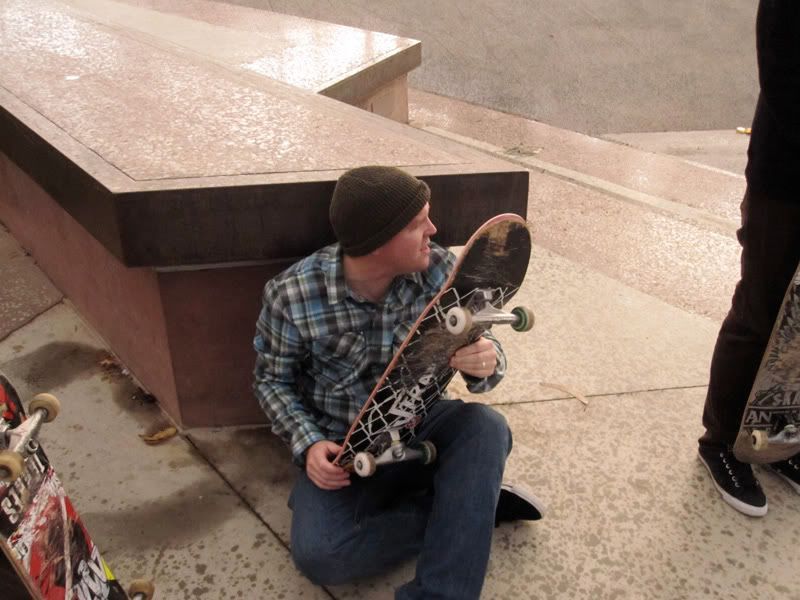 Drew's new shop, where we dined on delicious Italian fare and South Australian beverages. Thanks, Drew!
The epicentre of the internet. If that screen fell off the wall, life as we know it would crumble.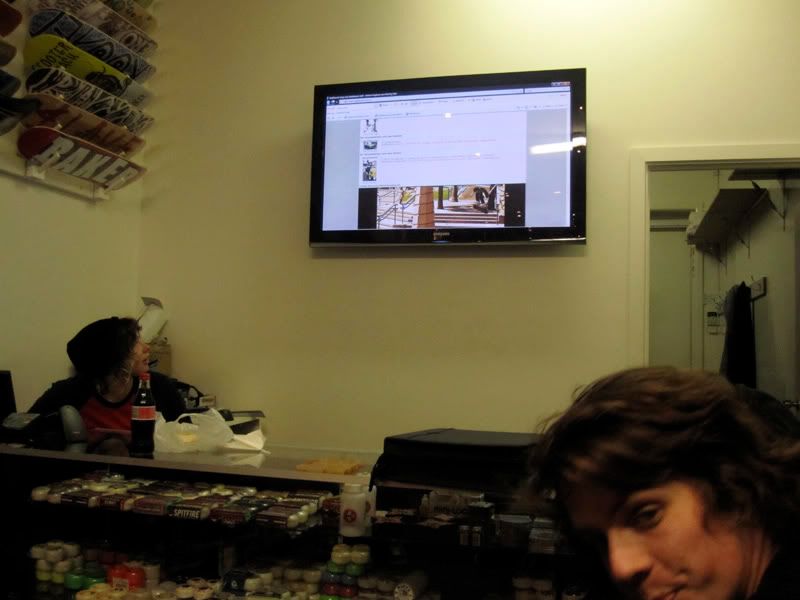 So anyway we shredded all weekend, but filmed it all with Ben's sweet video camera. Clip forthcoming. I can hardly walk. We went to a show briefly at the Pinnacle, where this band were playing their final gig, complete with gnarly props. Everything reminds me of Sam, I'm a mess.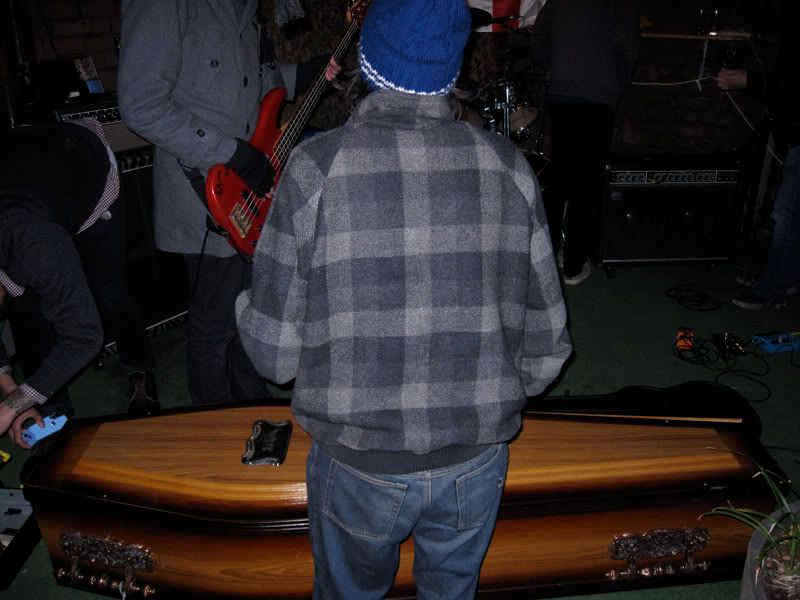 They were pretty good, especially the drummer. Nonchalance personified!
On Sunday, I went to Healesville with Ed, Olivia, Milo and Fia. We stopped at this amazing op-shop.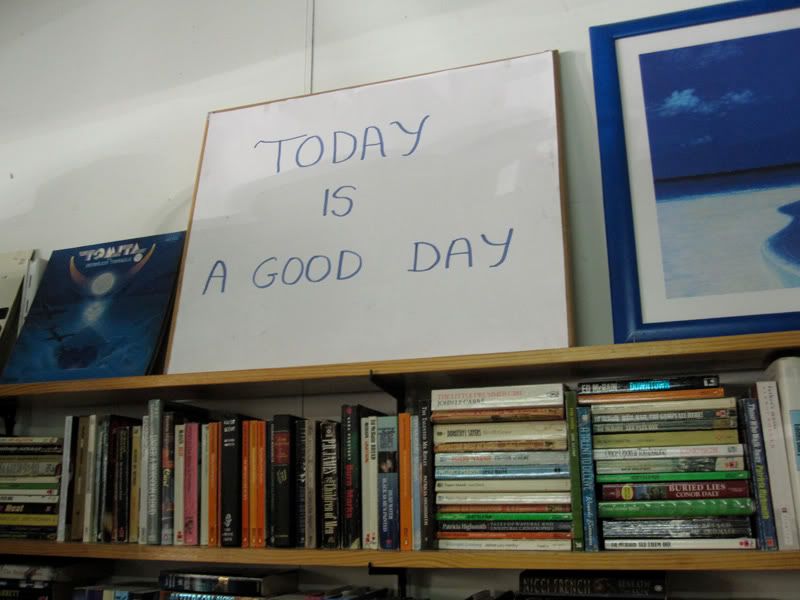 Quite a bit to look through.
Duck! Who, me?
Ed found a few corkers.
What a nice place.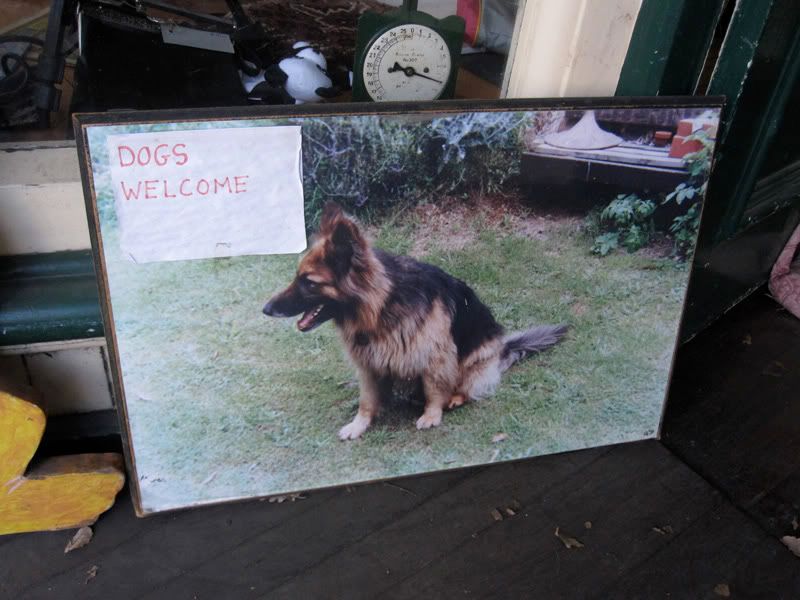 The main reason for our outing was to visit the Healesville Sanctuary, which I had been talking up pretty heavily. Thankfully, the birds of prey exhibition lived up to expectations.
Milo was loving it.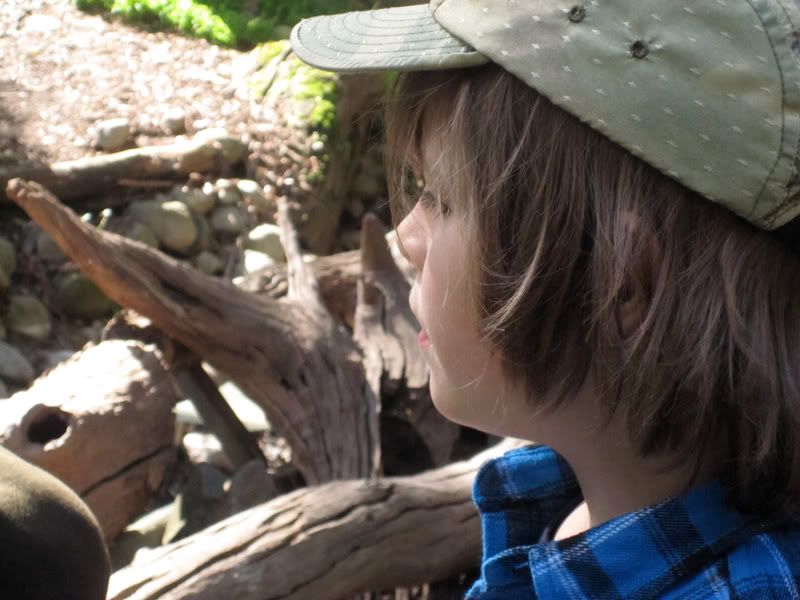 This swimming monitor had rhythm, and a penchant for slapstick!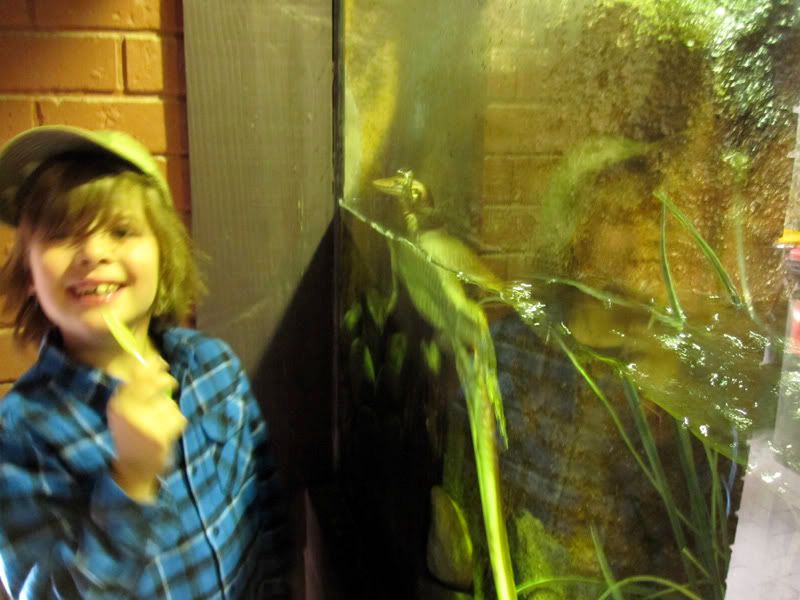 Parenting, what a gig.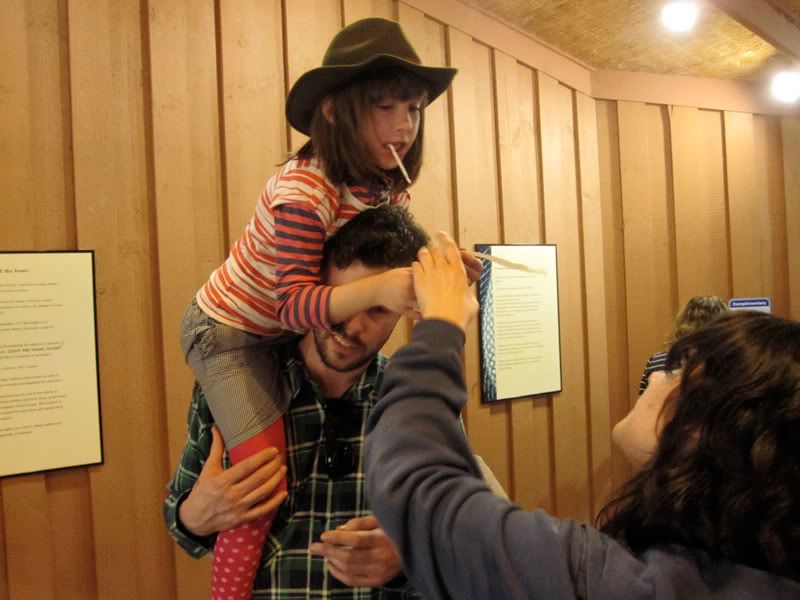 The curtains of the reptile show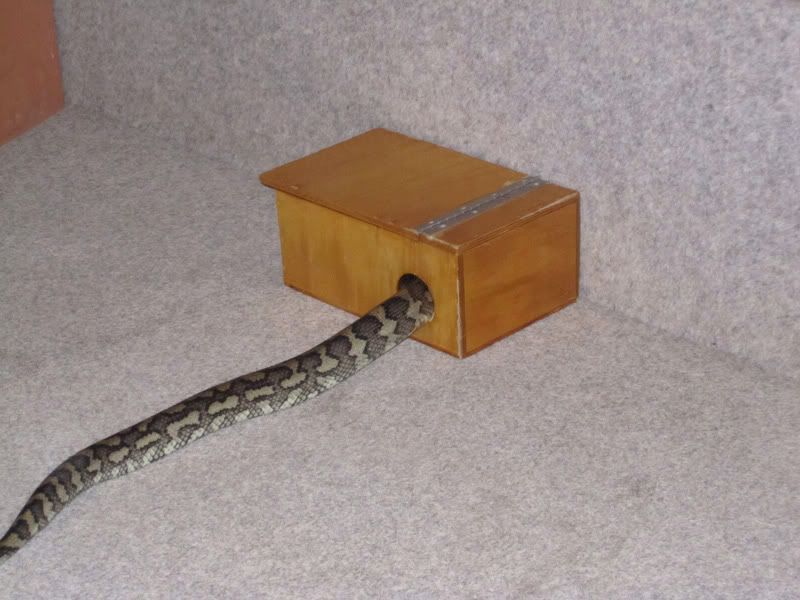 Freaky stuff.
The monkeys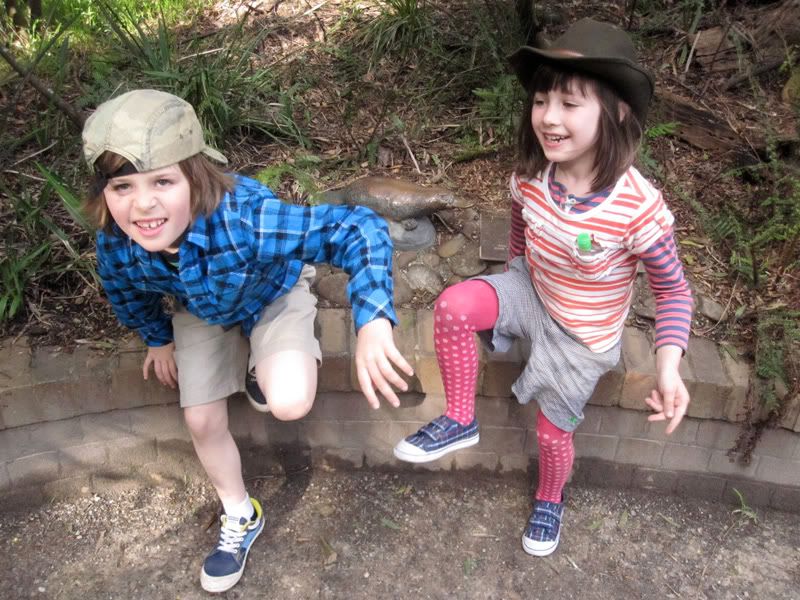 Mandatory kangaroo
And koala. Textbook!