Received a nice package in the mail today. Well, I think it may have arrived a couple of days ago, but it was wedged in the newspaper thing and I hadn't noticed it.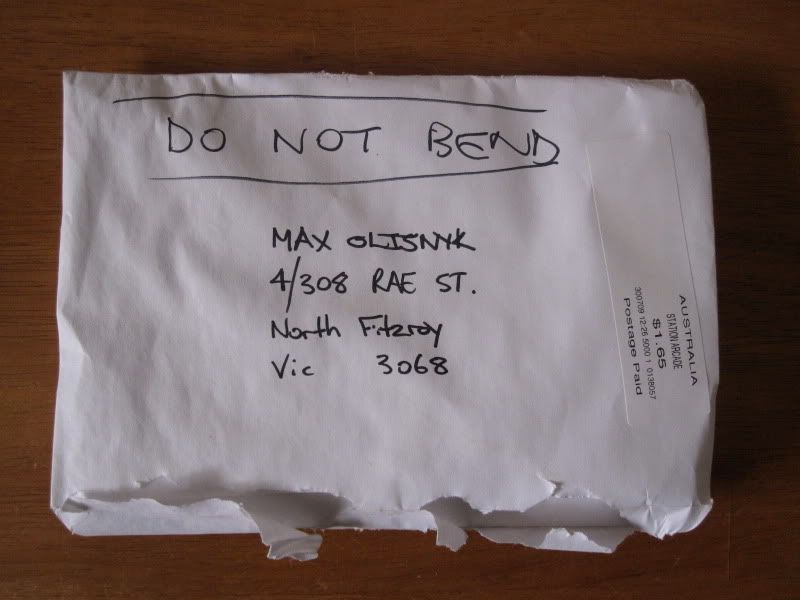 New zine from
Andrew
!
Very nicely executed. Perhaps his best yet. The accompanying exhibition 'Graceful Exits' is coming up in Adelaide at the end of this month.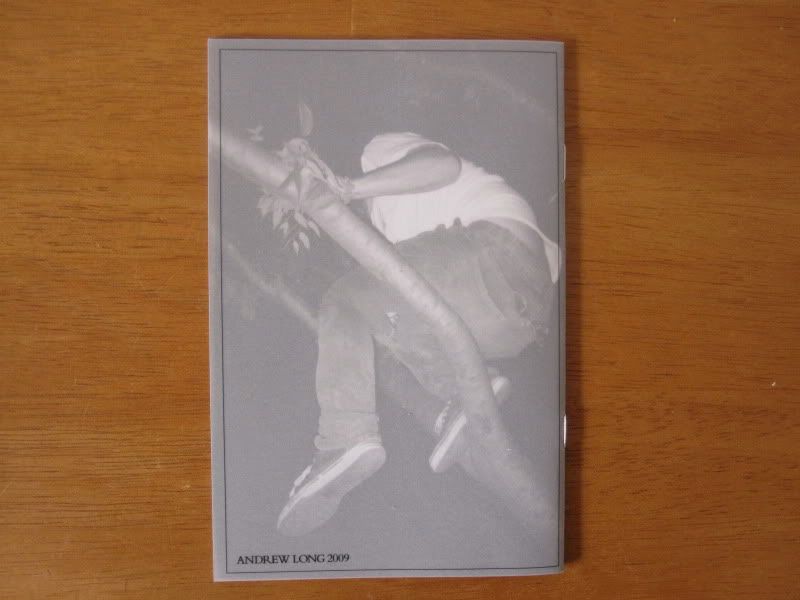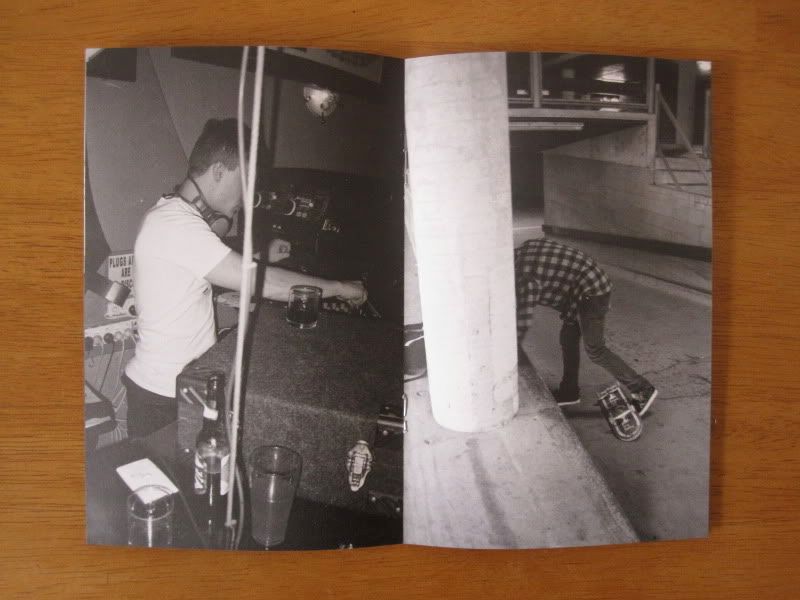 Happy birthday Milo for yesterday! He turned 8 and had a special pizza dinner to celebrate. I bought him some gags, which went down quite well, though the fart whistle had worn out its welcome by the end of the evening.
Raph and his new sweet ride.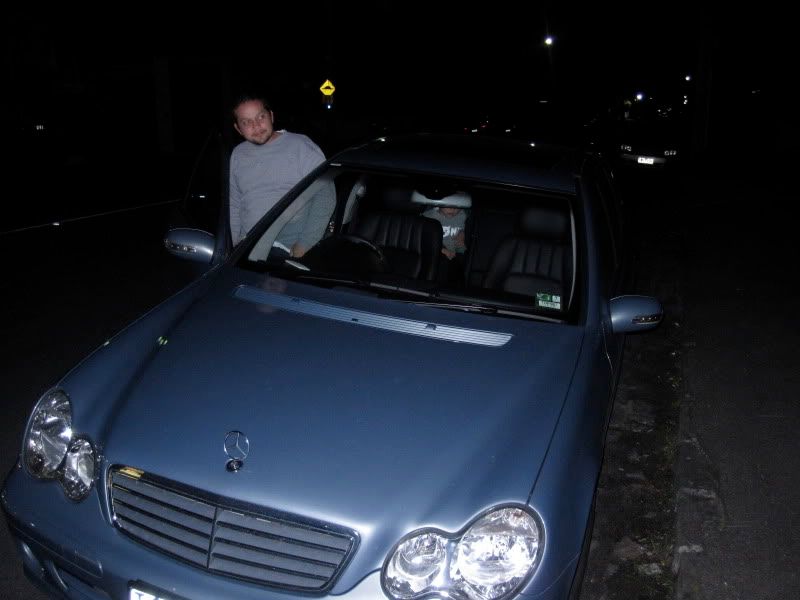 I drove Sophia home and we stalked silently from the beetle back to their house.