After some time in planning, I've produced some pants with the fine Australian skateboard brand
Passport
. They are made from nice, stiff (but lightweight) cotton, perfect for skating in.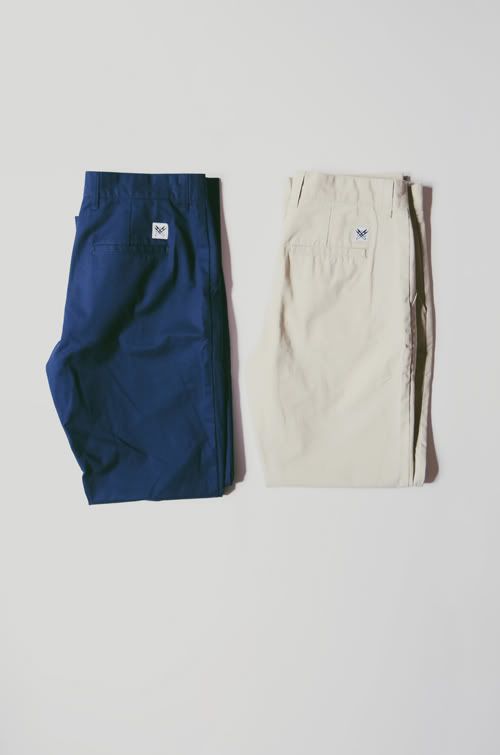 We called it 'Note to Self by appointment to Passport', sort of because it was like I designed Trent and myself some custom pants, but we made 100 of each colour instead of just one. It's also meant to be a bit like how the royal family have brands make things for them 'by royal appointment'.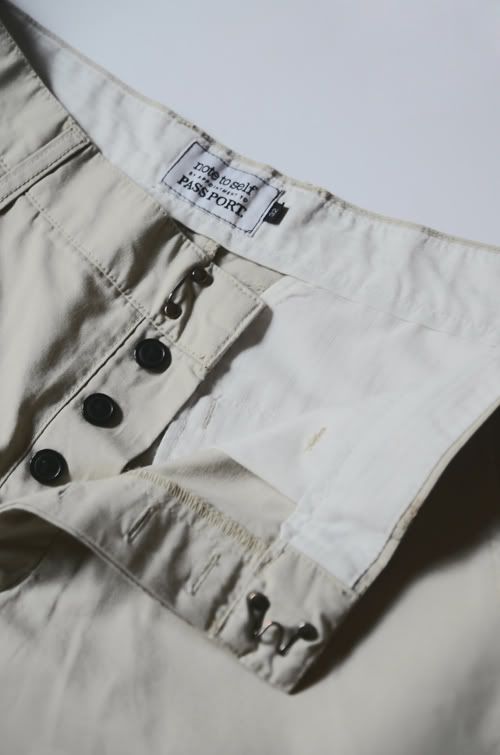 Trent made this little logo for the project, combining his Passport plane, star and anchor with my little snip snips I hang around my neck and cut threads with.
Both navy and sand colours should be available online and from stores in a few weeks. Take a look at the
Passport lookbook
to see the rest of Trent's range and hopefully, I will have some new jeans ready soon, too!