If the trees weren't reflected in the still water, it would look like Tess was staring out over a misty gully.
It wasn't until I examined this photo closely that I noticed the duck has an olive in its beak.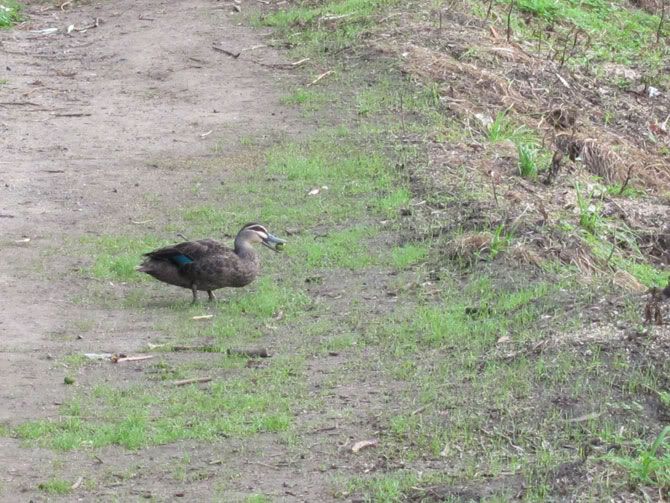 I attended the opening of the Sister Corita show at Neon Parc. She was a nun who made these amazing bright posters in the '60s. Highly recommended.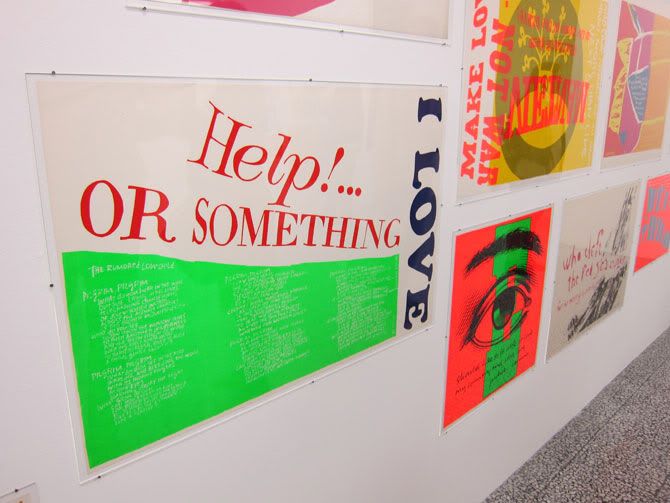 I caught up with these guys at the opening. Ackroyd, Tree and Luke G.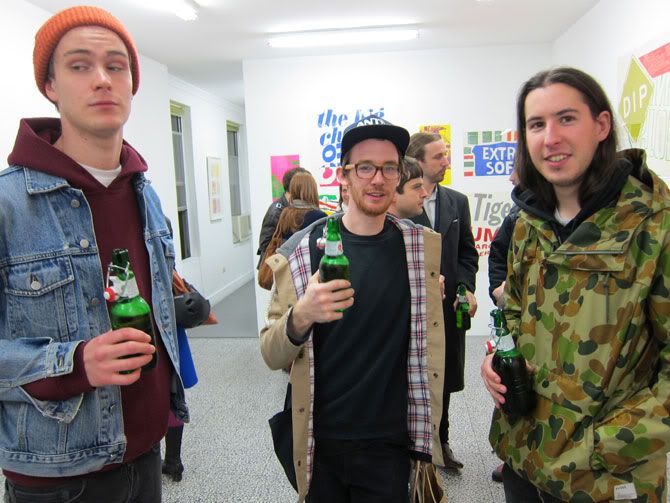 It's been a while since I passed the possums. It's just not on my way home most evenings. Cute!
On Saturday, we drove to a deserted skatepark in the countryside. Then 3 vans pulled up full of all the bearded shoe reps. These guys roll deep; they even had Joey with them (in lycra) and a couple of kids who went off to the playground!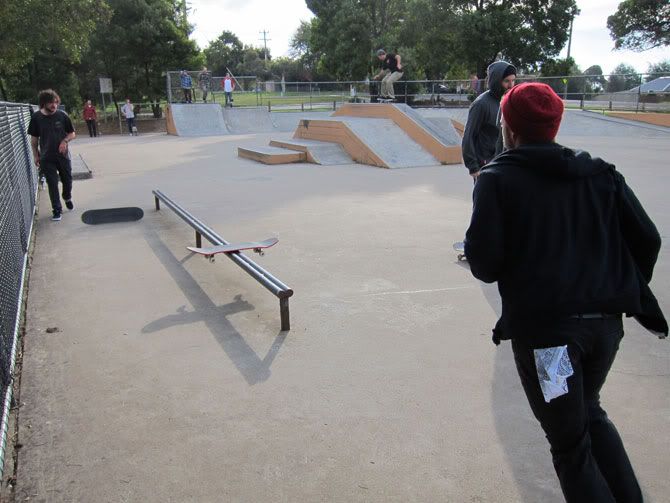 Niddy tumbled to the bottom of this bank and hit his noggin. Poor Niddy's noggin.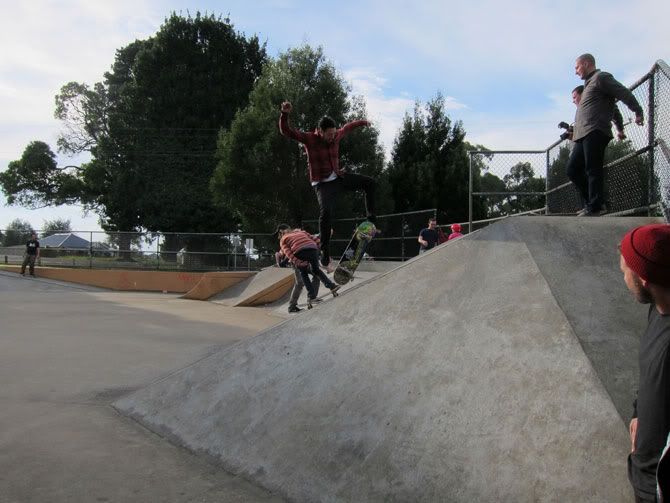 Then we drove to a newish bowl in Cockatoo, where the air is cool and sweet. The locals are very polite and call 'I'm in!' before they take a turn in the bowl. Look at Chris, he's loving it.
Black and white Pete.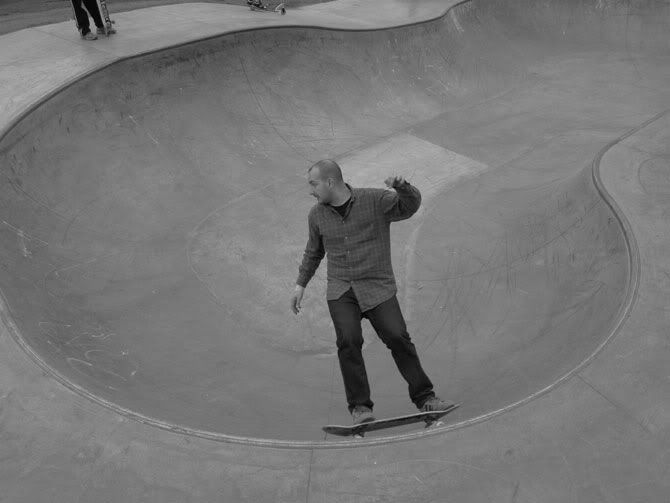 We stopped at Knox on the way home, where Jason and I had a heated physical discussion with the nearby drainage ditch. Jason left this shirt at the park, by the way.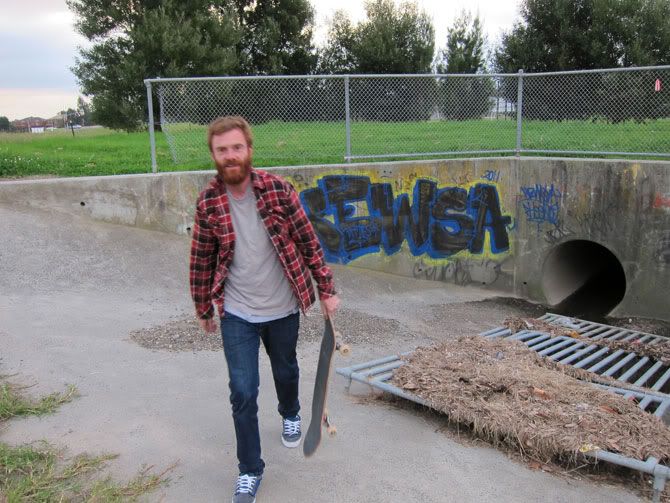 The park is fun. Look at Chris up there, weeeeee!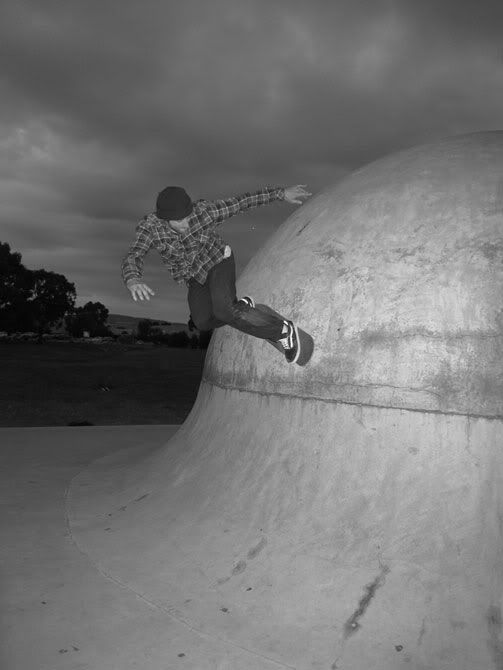 Whoooooshhhhh!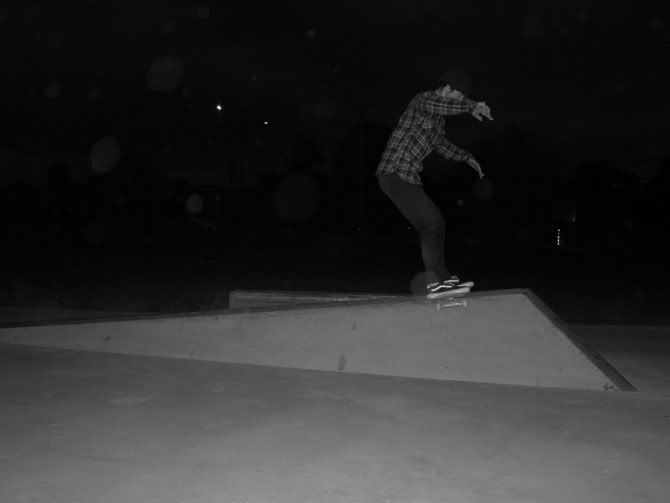 We shot the cover for the new Minor Threat album.