Jason and I decided enough was enough and headed to the beach yesterday. By the time, we got there, the wind had picked up and the barometer was dropping. The ocean was so warm and pleasurable.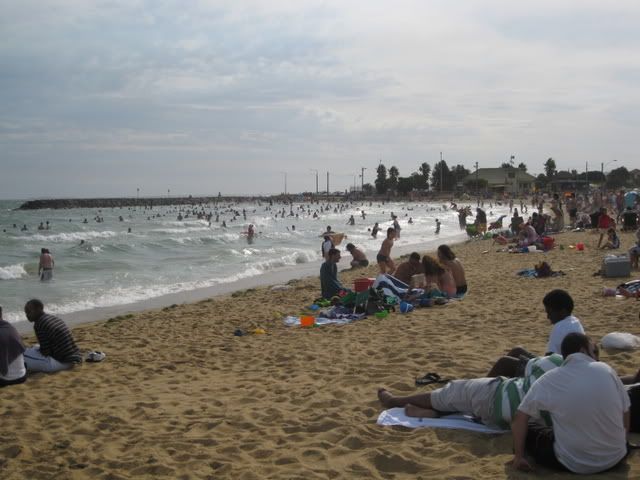 Williamstown is a funny place, like an English seaside village, but next to huge ocean liners docking.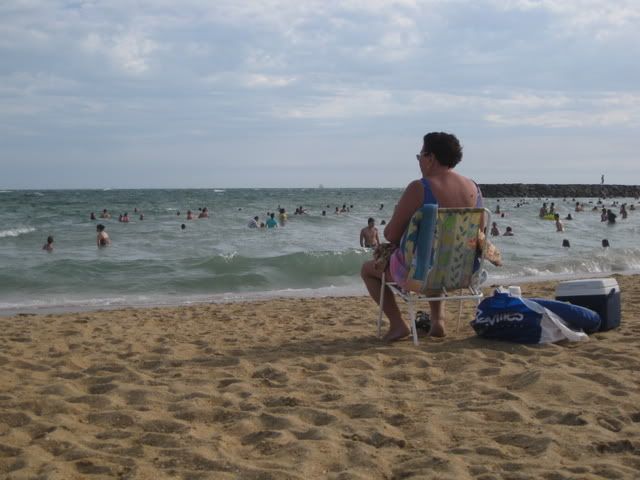 Later on, the barometer and thermometer dropping even lower, we hit the streets, or in this case, the tagliatelle. Ed was pretending to be a possum.
Jason was all over it like an anchovy. This thing is weird to skate.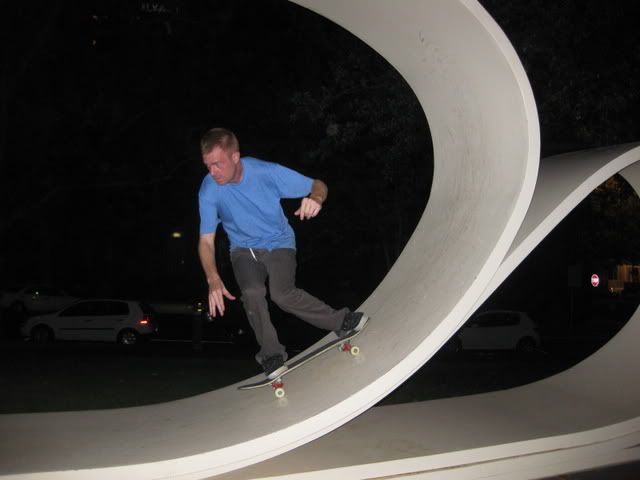 More art was skated down the road, Dr. Jay was in attendance and the vibe was electric. We got kicked out by some really nice security guards.
On to the carpark! It is another great Melbourne spot, particularly on a balmy evening such as this. The atmosphere was added to by the sounds of the street below us and the couple having sex and waving at us from the balcony directly opposite.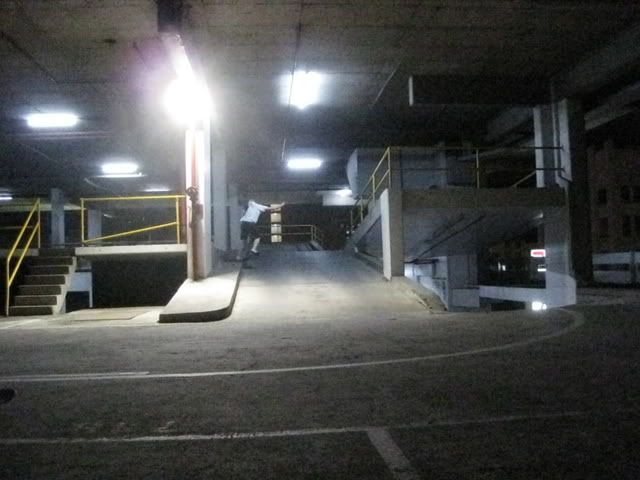 After the skate, we watched a ridiculous fight on the street between some bouncers and a guy on crutches. Then we dropped in at Troika for the first time in years and met up with Leah's gang.
Robin, Sam and I had a really good conversation about the cultural significance of blogging.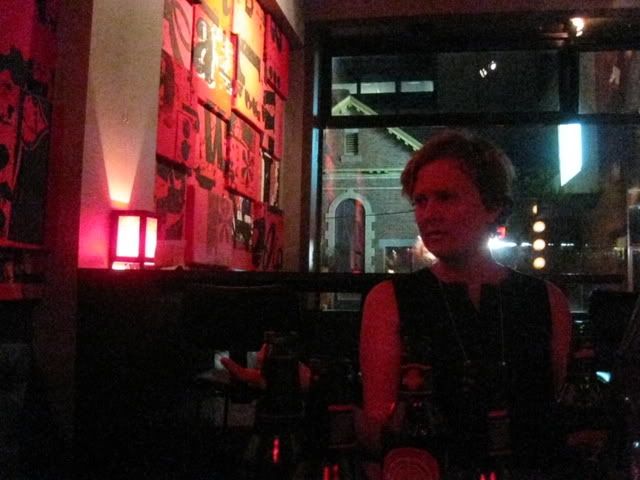 I started to get really tired and we went home.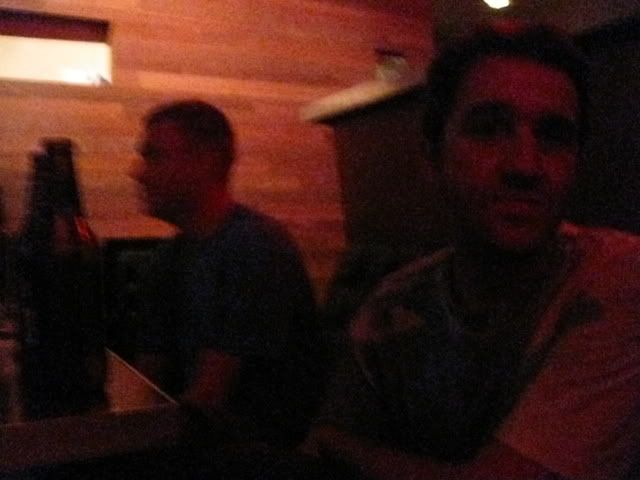 Summer can be fun!