After a conversation with Jay about Pho the night before, I was determined to go to his favourite place in Richmond and have a bowl. Bret and Mike came along, too. I think it is called Houng Vuan 2 and their stock is amazing. Plus, it gives me an excuse to use this photo of Bret:
After that, I met up with some of my favourite people in the park. Olivia,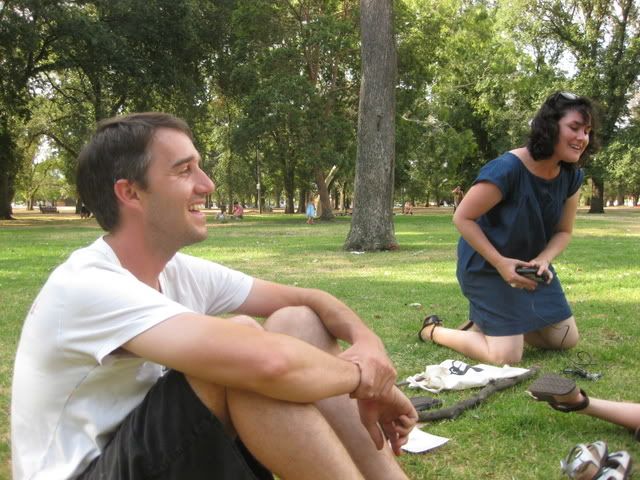 Fia and Ed...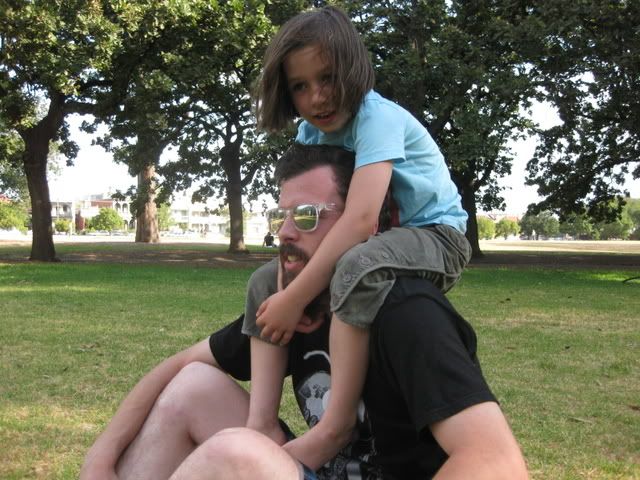 ...and Miles, who was busy meditating. Such discipline.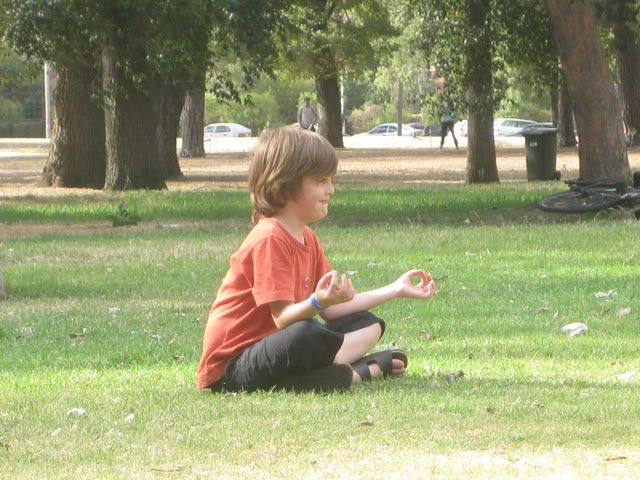 Fia found a ladybug and we reflected on how great it would be if my bug (car) was painted in the same colours and also could fly.
That would be so cool!
Performance art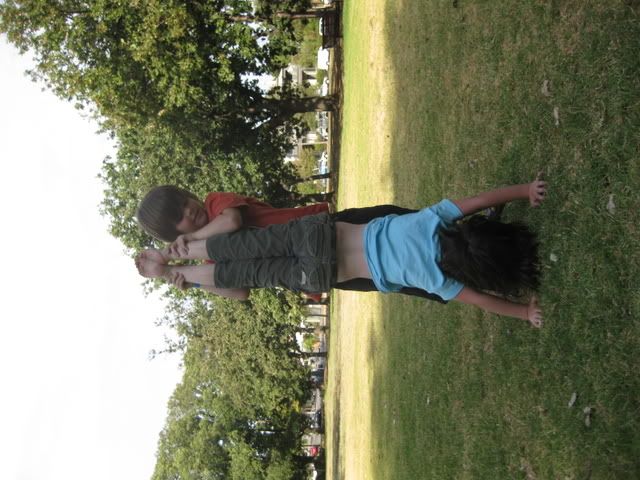 More performance art