It's been so hot that all the trees on my street have dropped their leaves. I thought it was an early Autumn effect, but apparently a lot of trees are dying. Hopefully these ones will survive, it's my favourite street in Melbourne because of them.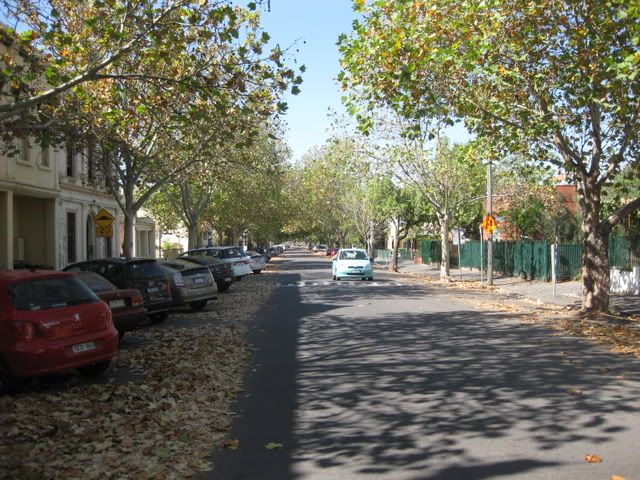 I've been swimming at the pool most days, getting my fitness back up. Some people are telling me about Sundays when a guy plays records at the pool and there's a big scene there. That doesn't interest me at all! I'm all about the laps. Even bought a multi-pass.
Scottie came over to take me for lunch the other day. I spied him from my window. I asked him if I should come down and he said I should just climb out the window and down the side of the wall. I said he should climb up the wall and in the window, so that's what he did. That's what it's like with Scottie, every moment seized for maximum laughs/physical challenges.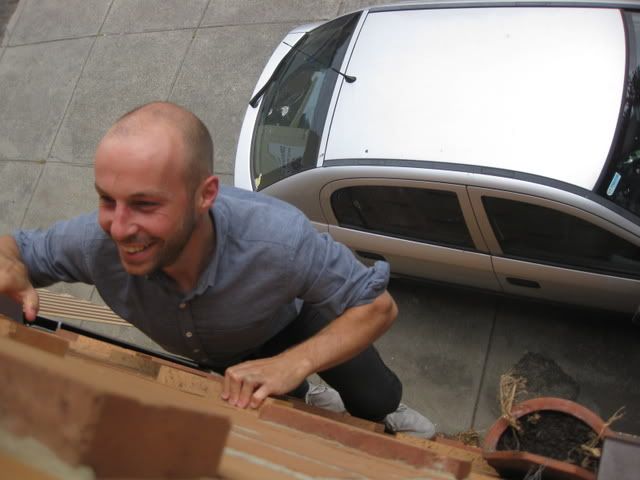 We had a great lunch
Couldn't do that when you were holding onto the wall for grim death, could you?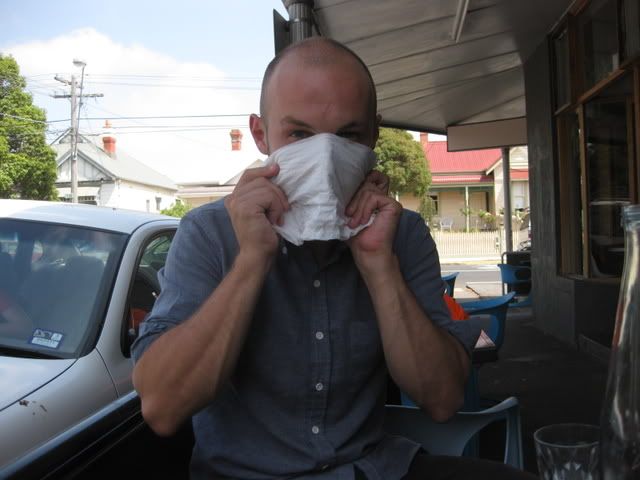 I also had a haircut with Frank. It's quite a hilarious experience, like being thrown onto the set of a sit-com.
I attended the Cliche premiere on Tuesday. For a more detailed analysis, see my review
here
Yesterday, dropped into St.Jerome's to see Liege and everyone before they headed off to the Alien premiere.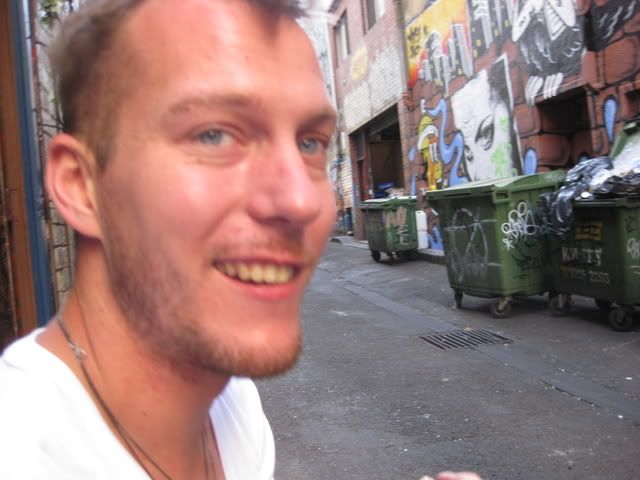 Disturbing news, Ryan who works there got attacked on the way home the night before and ended up in hospital, while two people who tried to help him got stabbed! A detailed report was in the MX.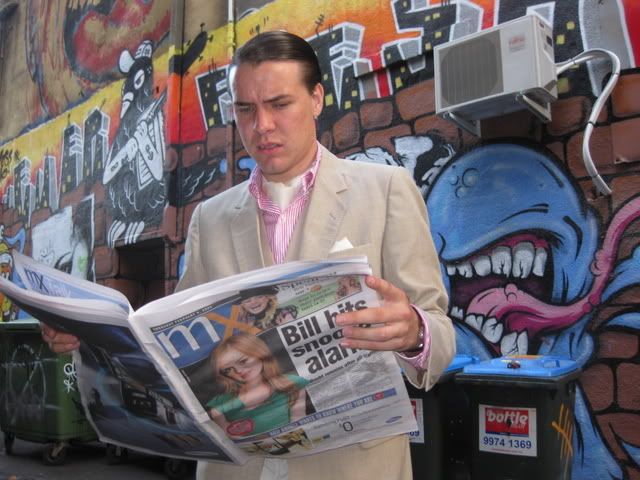 So they were off to see Mind Field, but Chris and I weren't going with them. Not that interested, thanks. Well actually, I was kind of torn, but when you have two of these bad boys, you know where you're going.
A mature crowd attended this event.
It was amazing! Paul Kelly was the support act and nearly stole the show. Simple, beautiful songs with nail on the head evocative lyrics. The one about the father talking to the son killed me.
Then the man himself! Extremely sprightly and with his voice sounding great, LC played all your favourites and more.
Most of them were set to what Ra described as the elevator music type beat he has gone with for the past 20 years or so, which definitely gave songs like the Stranger Song a different feel. He did some amazing poetry too. He has such a presence and charisma, we felt quite fortunate to witness it.
One of several standing ovations. I think he came back for three encores! by the end, I was saying 'go to bed, Leonard!', but Chris was reminding me that we won't be seeing him again. Morbid! I took his point, though.