On Saturday a beetle load of us went to Fawkner for a skate. As luck would have it, there was a competition happening. Prior started trying this frontside rock and decided he had to get it. There were quite a few slams and near collisions with a young girl and her dad, but he got it in the end.
Sweet victory!
The same day held more skating and more surprises. We are filming for a clip of epic proportions. Here we are on an expedition to a cool full pipe way out in the sticks.
Turns out it was the wrong full pipe.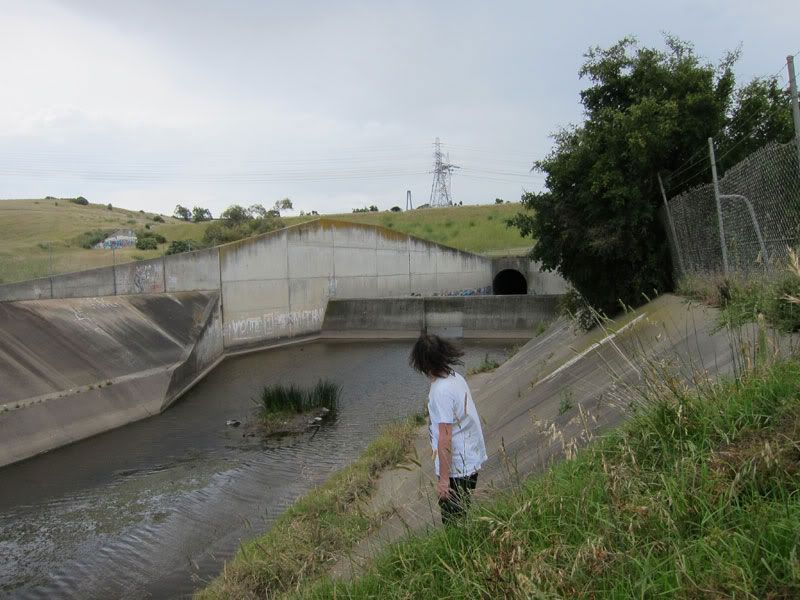 Prior went on a little lone mission to check out another prospective spot. He was, quite rightly, freaking out about snakes the whole time. We enjoyed it.
Amanda had a birthday pot luck on Sunday arvo. It was a lovely gathering.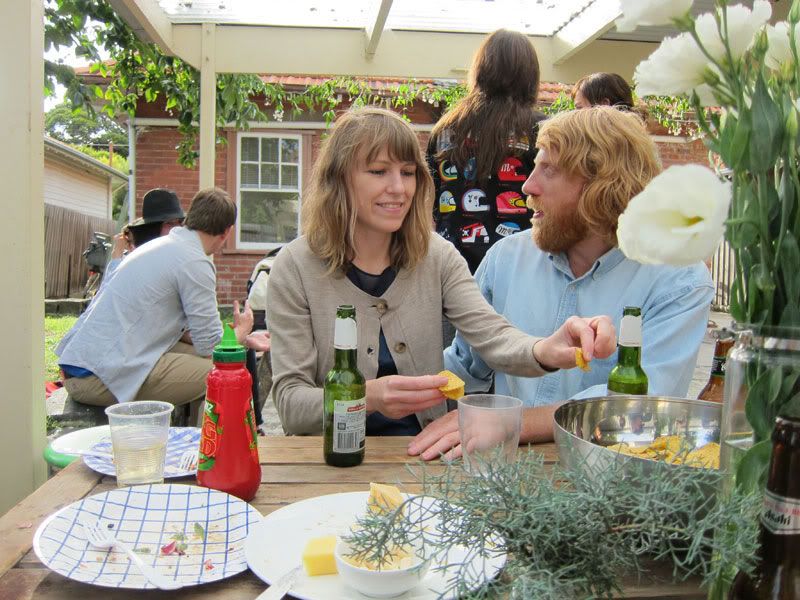 We tried to keep the eating to a minimum though, because we had another pot luck dinner to attend at Liege and Jane's place! Back to back pot lucks!
It was also a lovely, very Christmassy gathering. The food was awesome.
I felt a bit like how Reggie looks by the end. Grey and unapologetically bloated. Not as cute though.