G'day! The travel has been running thick and strong at our place of late, what with last week's trip to Sydney and now a long weekend in sunny Brisbane! Rosie got a sweet gig writing about a house there, so I tagged along for the ride. Fortunately, our trip coincided with schoolie's week.
Sammy picked us up from the airport and took us to a trendy cafe for breakfast. What a host!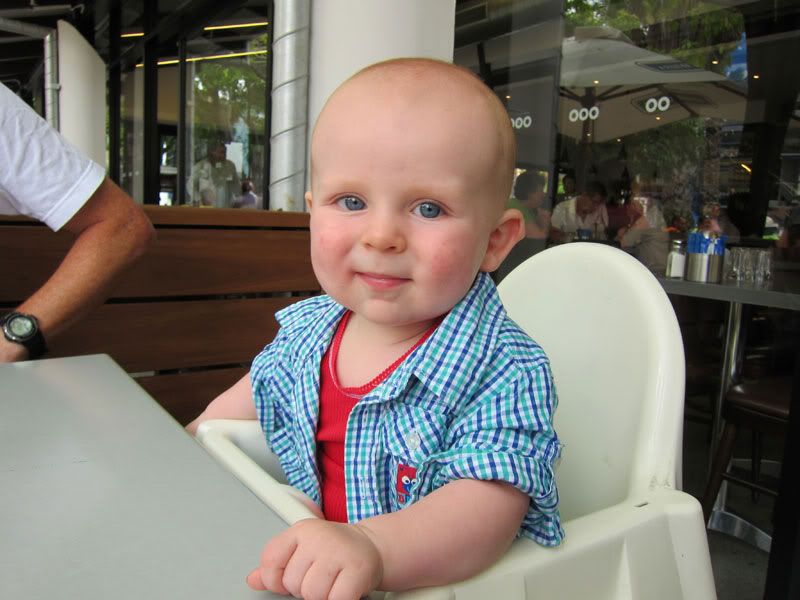 As luck would have it, we bumped into Elissa and Ben.
After inspecting Ben's impressive skateboard collection (he is a skateboard distributor and has literally thousands of them) and borrowing Elissa's car, we hightailed it to the art gallery like the cultural couple we are. They had an awesome Henri Cartier-Bresson exhibition on - my inspiration in blogging.
At GOMA, there was a really cool show by Yayoi Kusama, who I had never heard of before but am now crazy about. This was a weird song she sang about people killing themselves.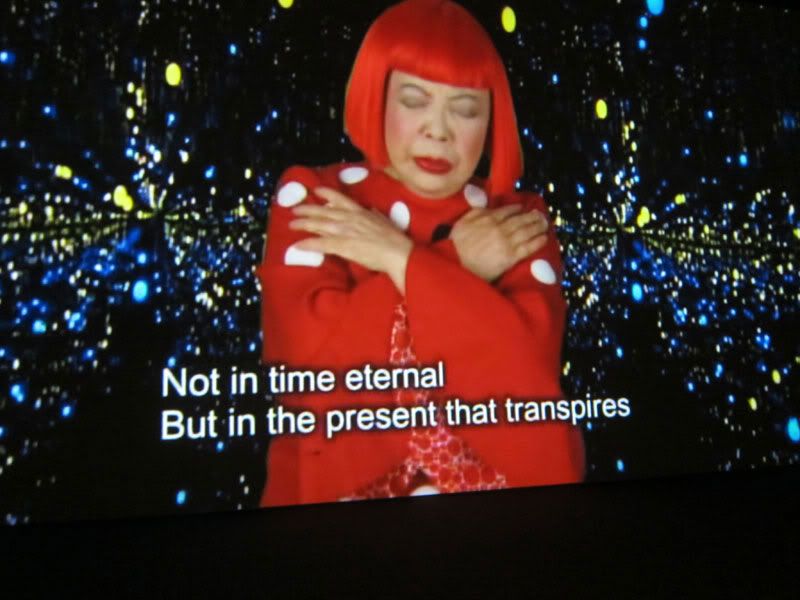 We couldn't take photos in the other rooms, but this one was ok for some reason. She made a gallery white and everyone gets a sheet of coloured stickers to put wherever they want. Great idea!
Rosie was loving it.
It's a good spot.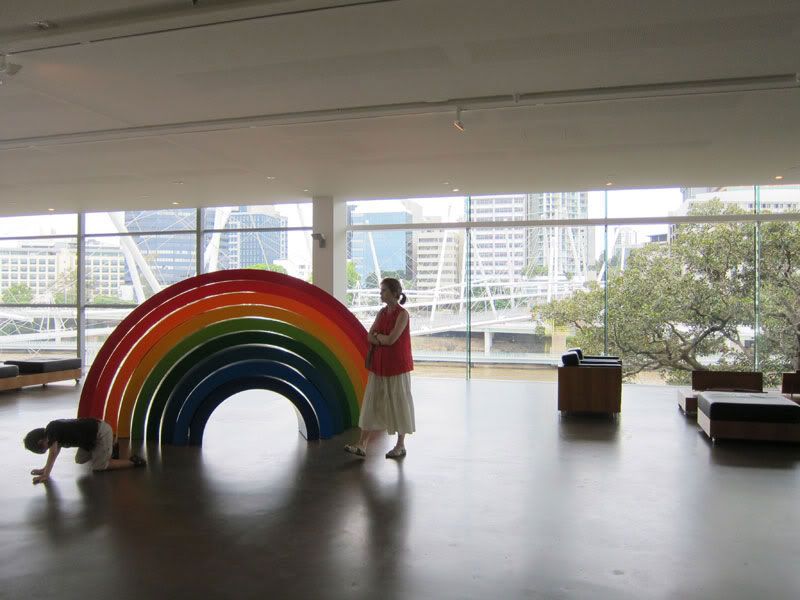 After we checked in to our luxurious hotel (I'm serious!), Ben swooped in and took me off for a skate around our old stomping grounds of the Brisbane CBD.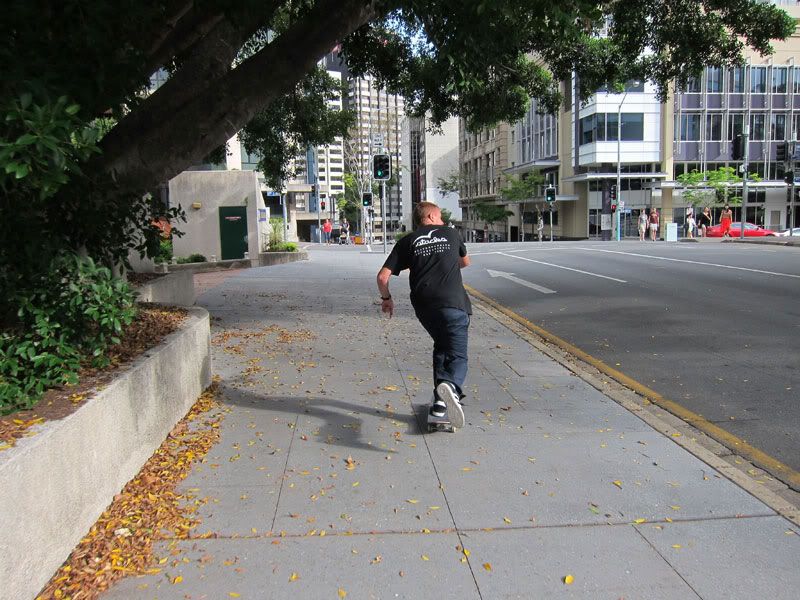 There was a parkour class going on at red tile. We had a ball. Footage forthcoming!
We walked to the Valley for dinner at this cool Harajuku gyoza place. You have to wait outside and get a little bit grumpy, but when they lead you in everyone starts shouting in welcome and you cheer up immediately. The food was great, as was the sake!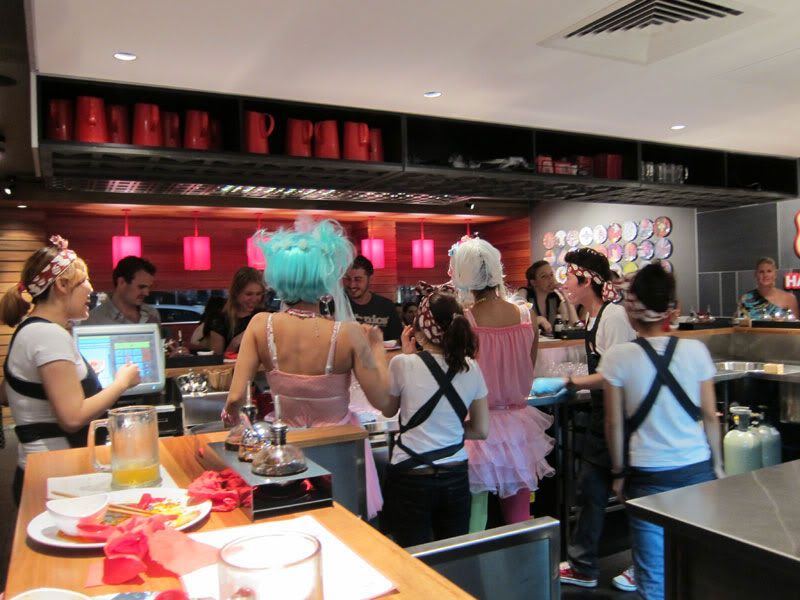 After dinner, we searched out Matt's bar the Woodland. It's down an alley and quite hard to locate - Matt had to come and find us to show us where it is. Once he got us in there, he threw some Lei's around our necks and set about getting us drunk.
Great to see you Matt! We watched a cool '60s style band play, drank about 10 drinks and stumbled back to the hotel.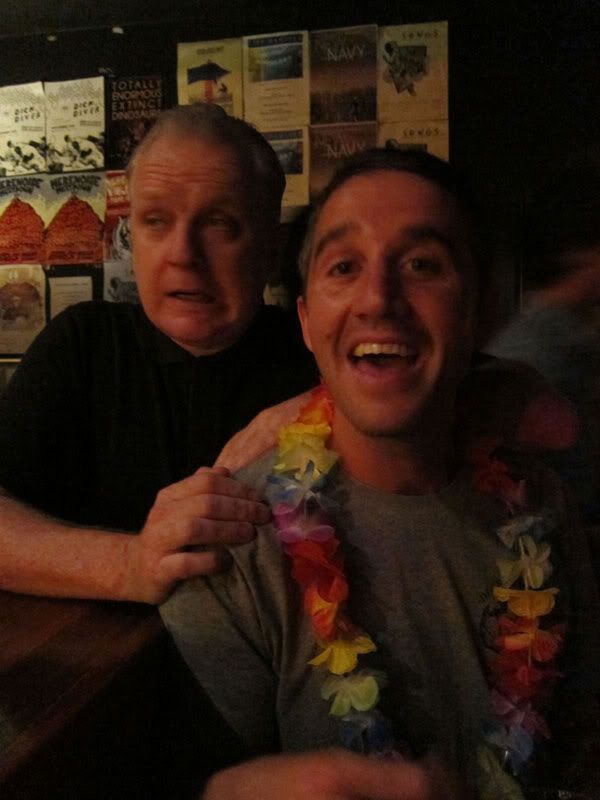 Remember this tunnel Marty?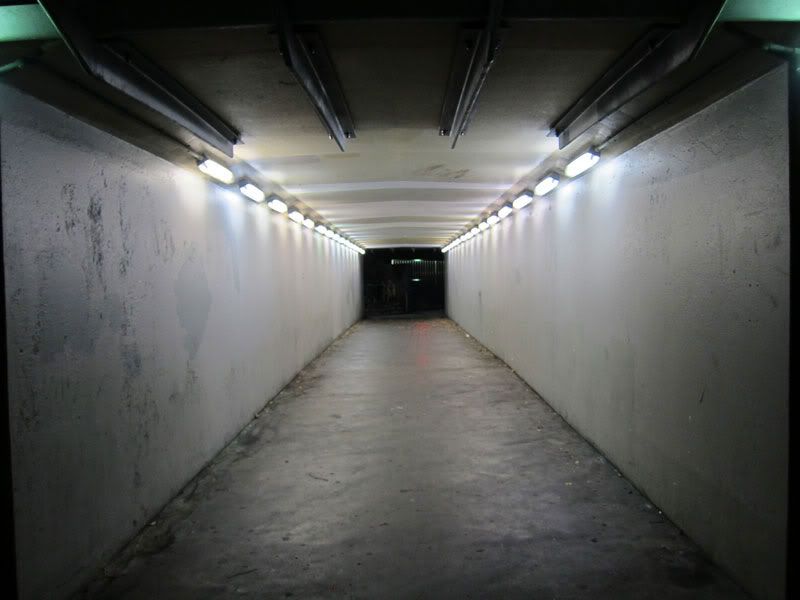 Up bright and early, we went to a little cafe next to Matt's shop the Outpost for a bloody good breakfast.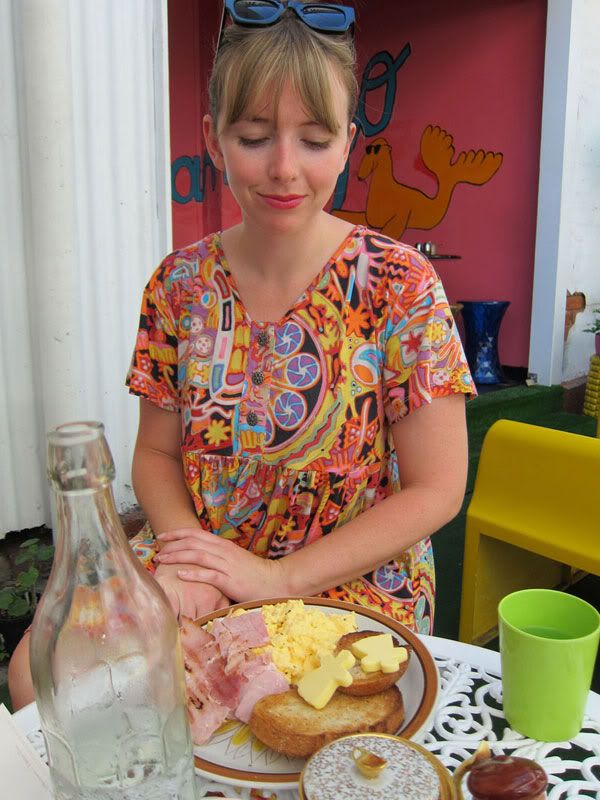 Our mission for the day was to the Sunshine Coast, to go to my favourite beach at Peregian. This is the track from the car-park.
You have to eat these suckers pretty quick at the beach. You can see why the Calippo has been so successful, with its wind-proof sheath. We went swimming and hit a couple of other beaches. The less said about the lunch we had at Noosa, the better. Sunshine beach though - amazing!
We went to Ben and Elissa and Sam's place for a BBQ dinner. Turns out they live on one of the top 3 xmas light streets in Australia!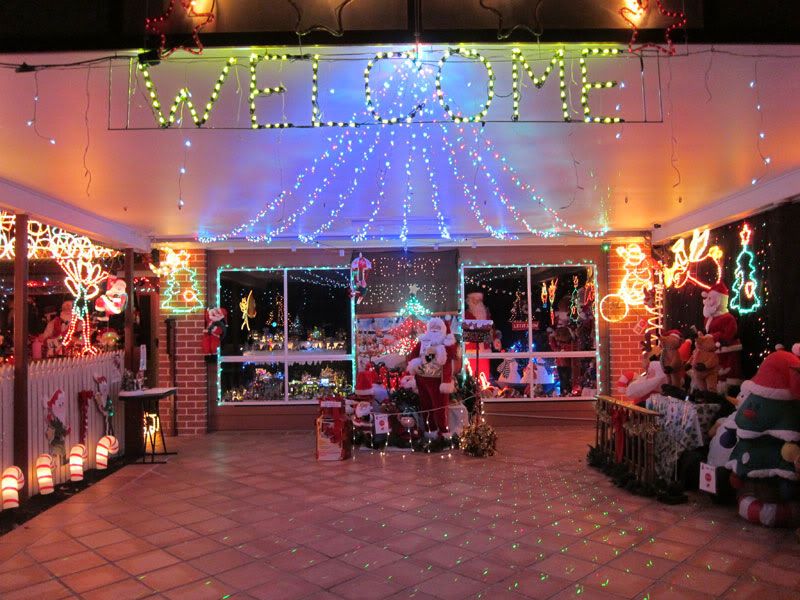 This isn't their house, by the way.
I thought this looked a bit like a Howard Arkley painting.
Angel feature.
The next day, after Rosie did her work and I read through the skate magazines Ben gave me, we hsaw the sights on the citycat.
I thought this was the Go Betweens bridge, but I was wrong. It's pretty cool that there is a Go Betweens bridge, anyway.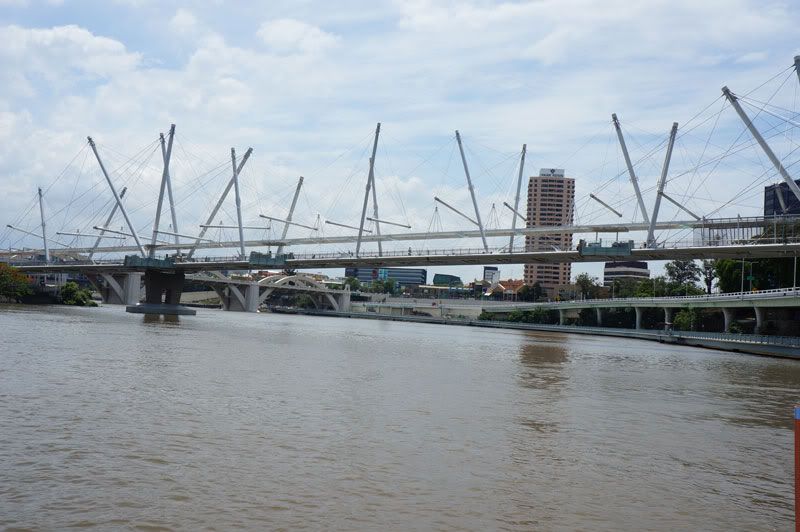 After some more roaming, we headed to the airport and caught a plane back to our home in Melbourne. Goodbye for now, sweet princess Brisbane!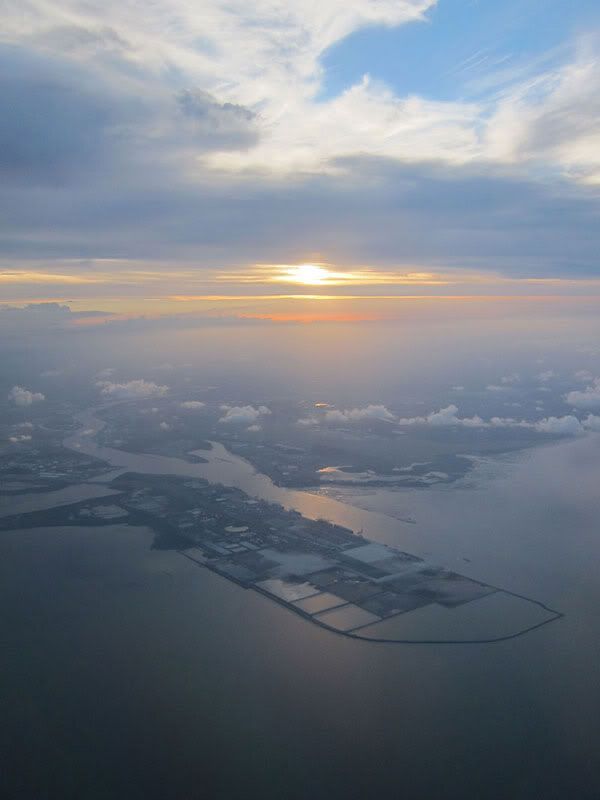 Ah, clouds.
A few more.