It was that time of year again - banjo jamboree! Dedicated viewers will remember
my coverage of the 2009 jamboree
, though not many of you will recall my entry from last year. That's because we didn't go. It was raining.
Anyway, we went this year! In the midst of feverish packing, hurricane Bret showed up and hilariously took over our lives for a while.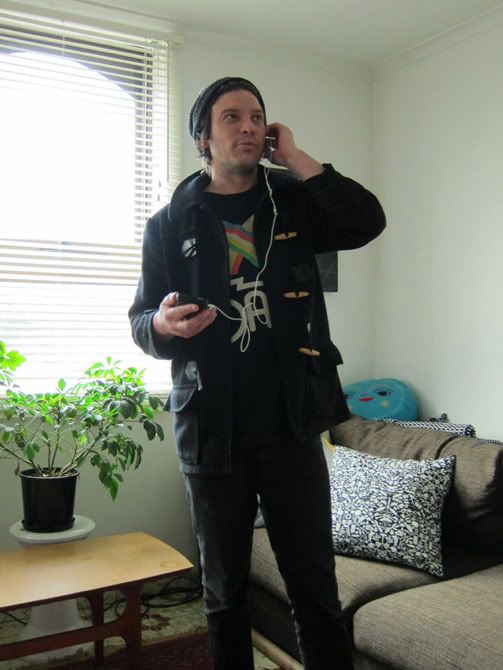 On the road again, the newly crowned queen of driving was at the helm. That's right, Rosie got her provisional license! Tess had no idea what was going on.
We stopped off at Kyneton for a minute, which Tess quite understandably presumed was our final destination. She made the most of it alright, tearing around and getting all outdoorsy in the middle of a creek. Little did she know what adventures were in store.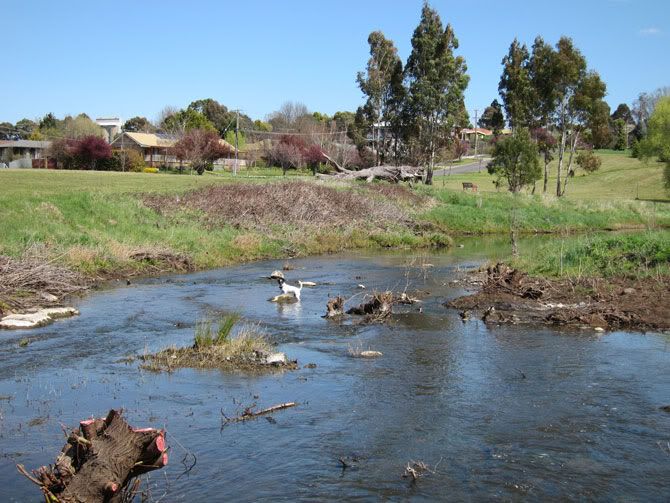 Banjo jamboree!! Here are Indigo, Chris and Marcel, enjoying a beverage while sitting around lazily - basically the essence of jamboreeing. Tess is blissing out.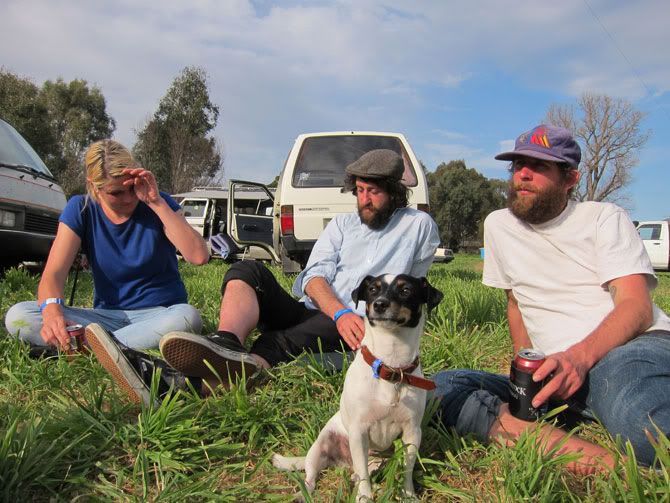 A few things were noticeably different this time around; for one thing, Roopa and Sarah have a new camping buddy - South!
The good doctors Che and Kyle don't jamboree by halves.
Two of our faves - Banjo himself and Georgia! In a dress! It was nearly time for the barn dance.
Chris, however, wouldn't make it to the dance. He took that sign super seriously.
Indigo stayed in also. Rosie on the other hand was dolled up and ready to strip the yearling or whatever it is. Hang on, that's a dance move, you know.
The pub was jumping.
The barn dance delivered.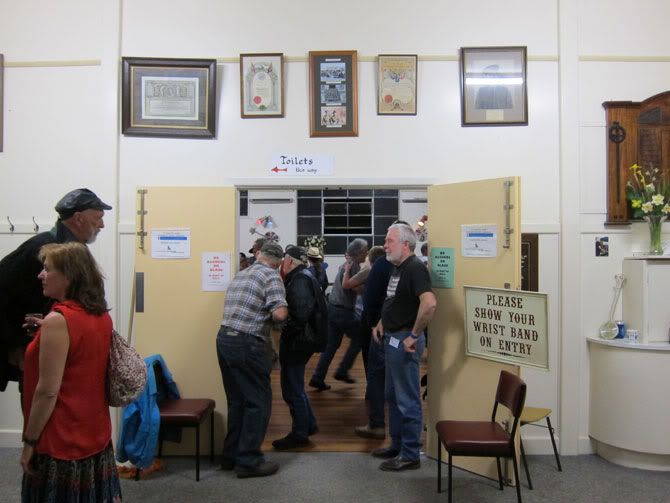 Roopa and South were favourites on the dancefloor. South occasionally stepped in with the handclap component of the dance moves. Such a happy time. How often do this many people smile like this at the same time?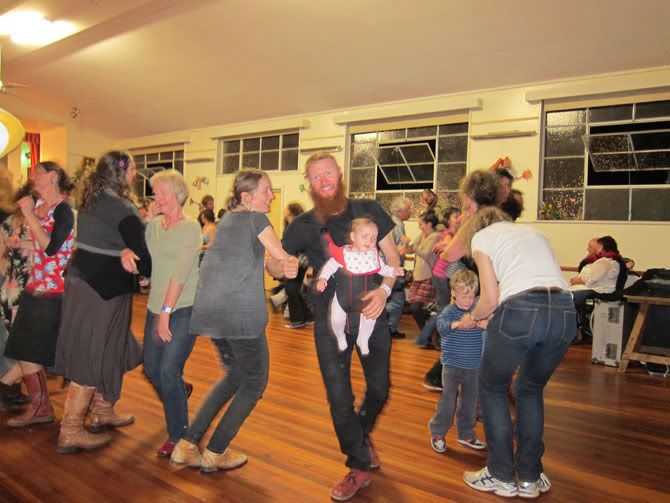 Afterwards, we visited the pub. Every room had a jam session going on.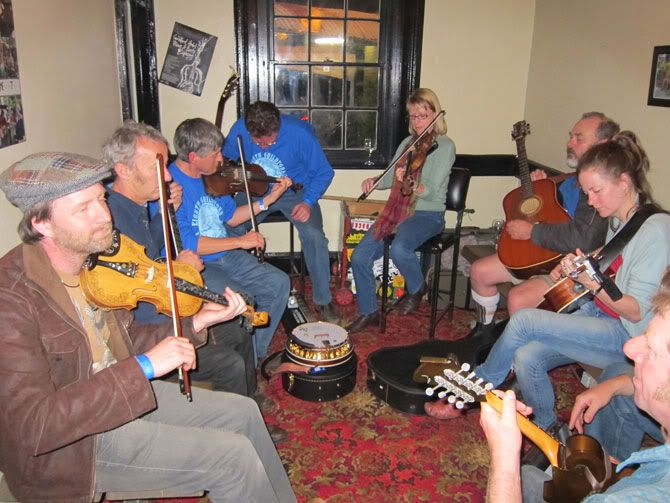 This back room was a hot spot. We decided to go to the window on the other side for a better view.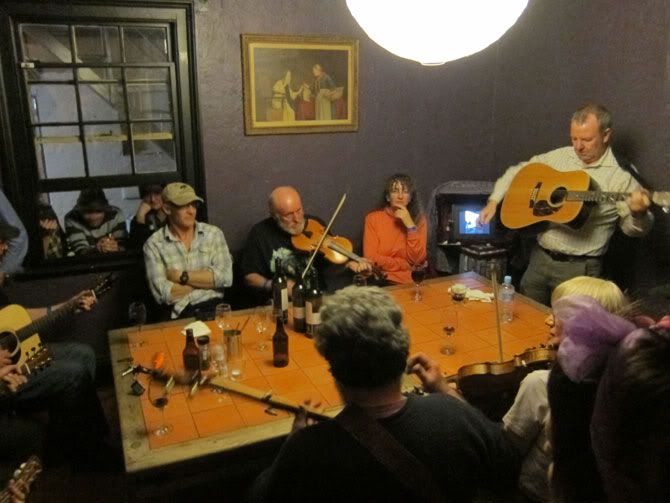 En route, we found Georgia and Kate tuning this young afro dude.
The view from the window was good.
A guy took lots of photos of Rosie and I looking through the window. Hopefully I will get hold of them.
Katy's friend Stacy revealed her Tamworth roots with a bout of spooning that left the old musos speechless.
We headed back to the campsite to brush our teeth and go to slee... I mean drink heaps more beers and party on.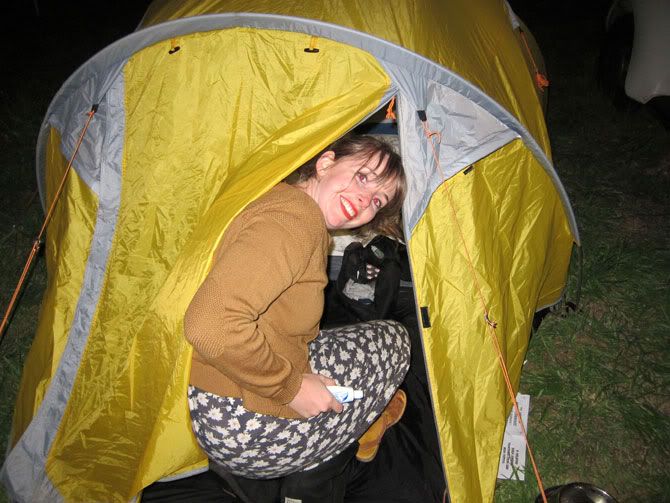 Tess slept outside, of course. She wouldn't be comfortable burrowing into our bedding.
The next morning, we engaged in our traditional jamboree ritual of sitting around comparing notes on the night just been and laughing at the contents of the Sunday paper.
The dogs were loving it.
Another great jamboree. Let the camping season begin!
Later on at Clifton Hill, I spent a sparkling couple of hours with good folk including Shane and Mike.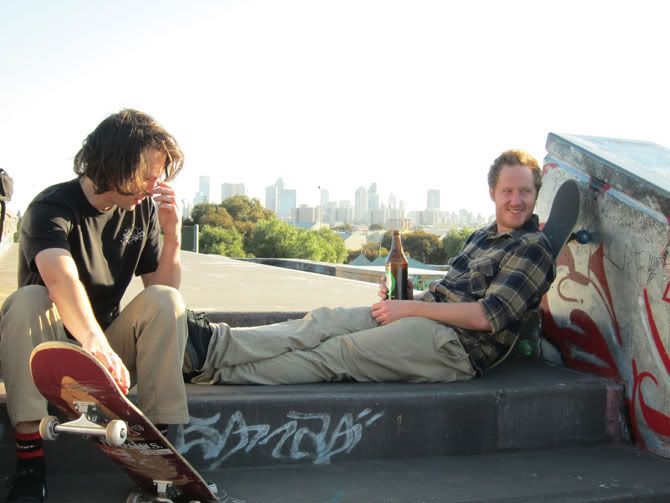 On the way home, I dropped in and said hello to Tim and Charlotte, who just returned from a trip abroad. Good weekend!
In other news,
I updated my folio site. Have a look if you're interested!