Good old Jason showed a David Lynch documentary at Long Play. It was quite a Lynchian event in the end.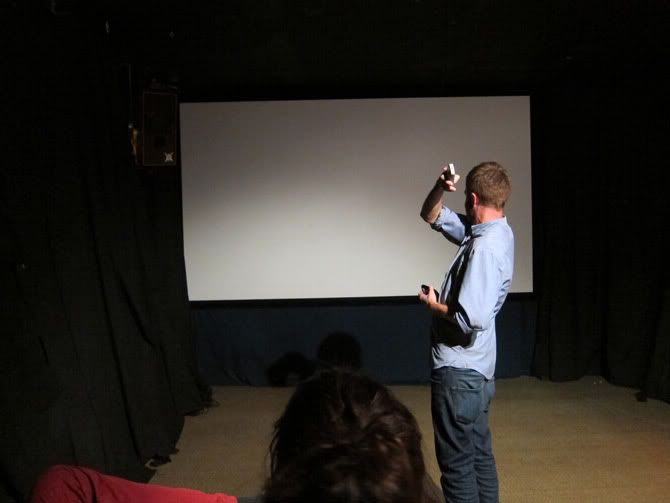 For some reason, all the skin came out bright blue. Quite amusing indeed, especially when Jason tried to fix it.
Eventually, we just settled back and took it in, Avatar style. Lynch, what a great chap. Jason, what a great chap also.
Back at the office, someone left a contemporary art piece sitting around.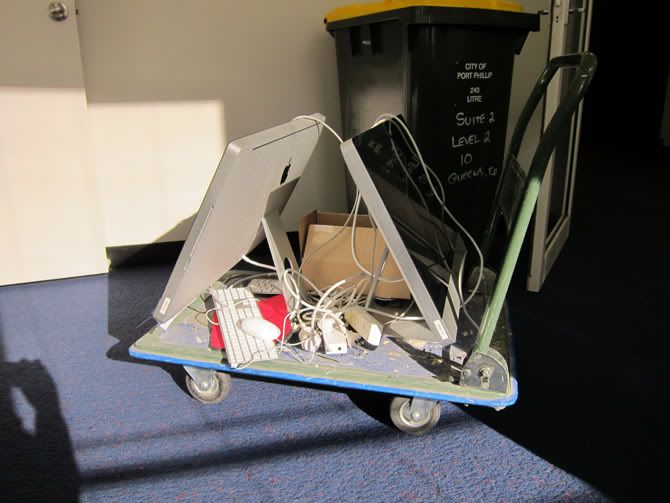 On the subject of work, we went to see Penny (who I worked with until recently) interview Mike Mills (who I interviewed recently) as part of the film festival.
Amongst the star-studded crowd were these two characters: Scottie and Tim.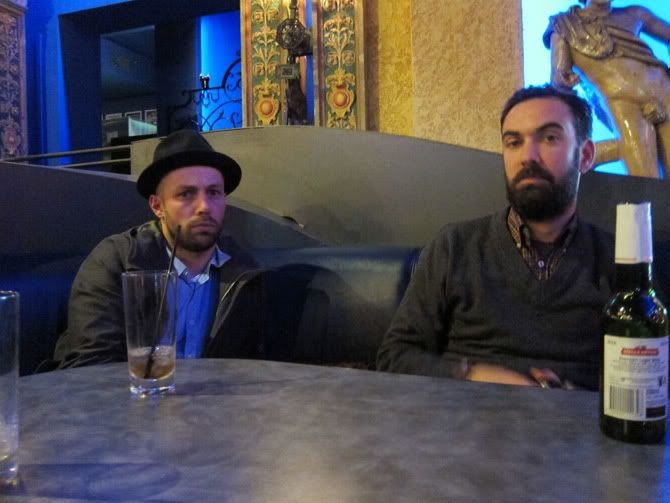 The Forum is a crazy place. Mike Mills is a good guy. His film Beginners made me cry.
I've been quite busy at every turn of late. One thing I've been working on is a contribution to the Denim exhibition, opening this Friday evening at Mr Kitly.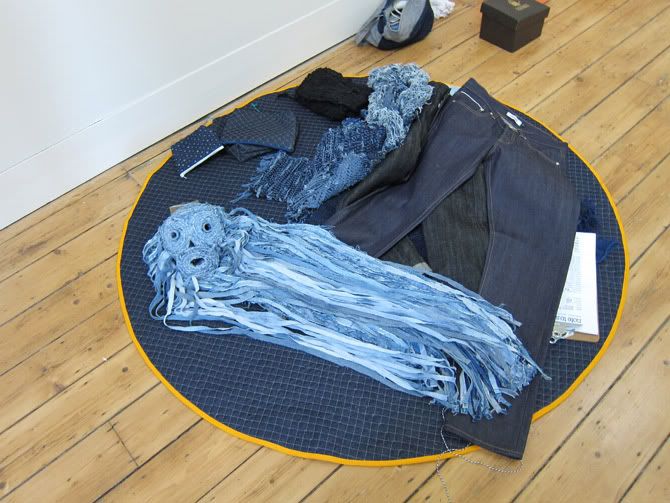 It was exciting seeing what everyone else has been up to, and to look through the amazing catalogue Dell has made. I look forward to Friday night to see it all!
Speaking of jeans, I got a new batch of 'Max' jeans! They are great. I am wearing a pair right now. They are a touch more roomy in the leg than the last lot, and have a few more features. Made of the same good stuff.
There will be some pairs for sale at the show this Friday night if you would like to have a look. When I get Scottie to photograph them and stuff, I'll put them up for sale on the internet and so on.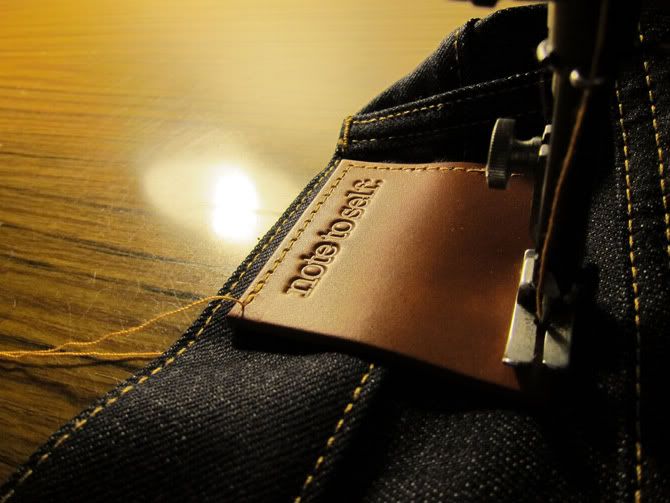 Speaking of the internet, Tess has been causing quite a stir with her modelling skills in the new dog coat. Have a look at the
Best in park site!
or the
Note to Self site
for more professional photos than this one of her at the park this morning.
Also, I was interviewed by Sunday Ganim for
the Blackmail
this week. I am chuffed!