Last weekend, we jetted over to Adelaide - the home of my kin. We went because Rosie had to write a story about a house there for a nice architecture magazine. We felt very fancy and professional, but still found time to hang out at my dad's house and play with Mandy.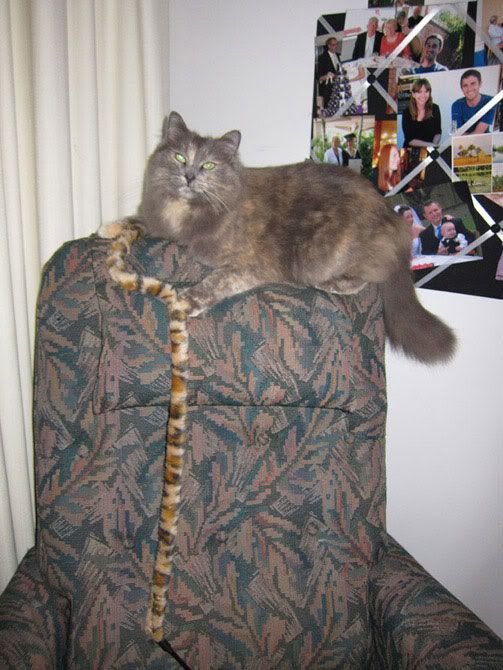 We were only there for one night, so we assembled for a family dinner. It was great.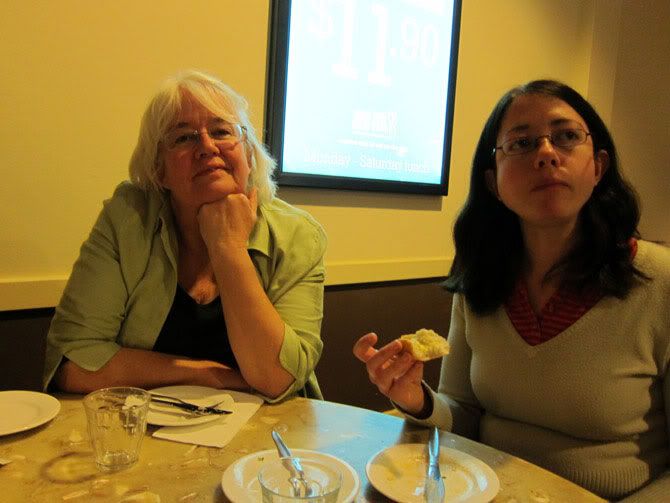 We visited our old friend Cate, who has built her own house up in the hills. Very inspiring stuff!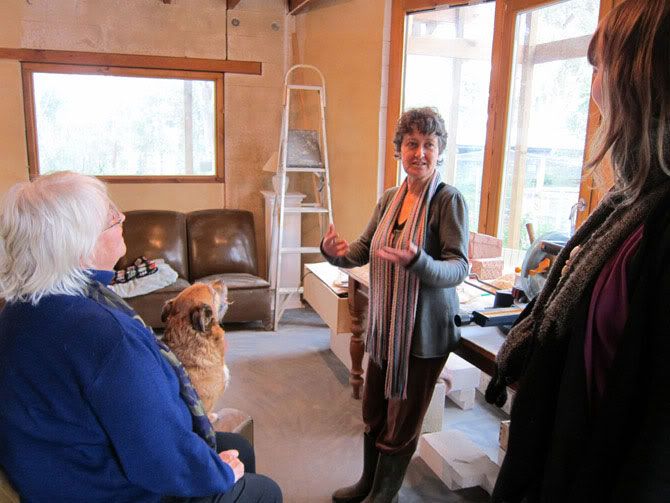 Cate was looking after a motley crew of dogs. This one had a crazy unhinged tongue, apparently acquired from an obsession with licking furniture.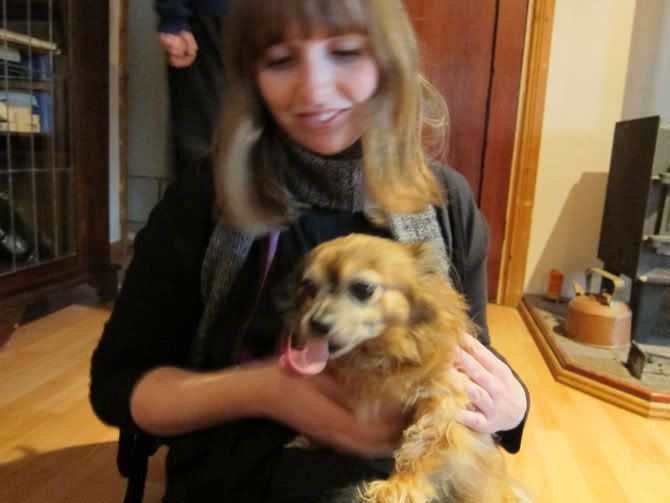 We visited the zoo, where Pij and his girlfriend Tess are basically running the place. Here we have one of the Pandas sitting in a moat, eating a branch of something, looking at Pij.
Here's Tess feeding some red pandas. Her phone started ringing while she was in there and Pij told her to answer it. She nearly answered it before he told her he was joking and not to answer it, because a bunch of people were standing there taking photos and such. Turns out it was her brother calling her to tell her he was engaged!
These monkeys were amazing. Swinging around like incredible skaters.
Then they sat there staring at us like the fools we are.
Back in metropolitan Melbourne, where trends are hatched and tended to, Tess and I headed to 'the Compound' to make our next assault on the world of fashion. Levi (Jeremy's dog) had seen the photos of Tess in her dog coat and, understandably, repeatedly tried to rape her. Tess was amused.
Meanwhile, Scottie and I were setting up an incredible fashion shoot.
Tess took a seat on one of Scottie's special red chairs and looked on.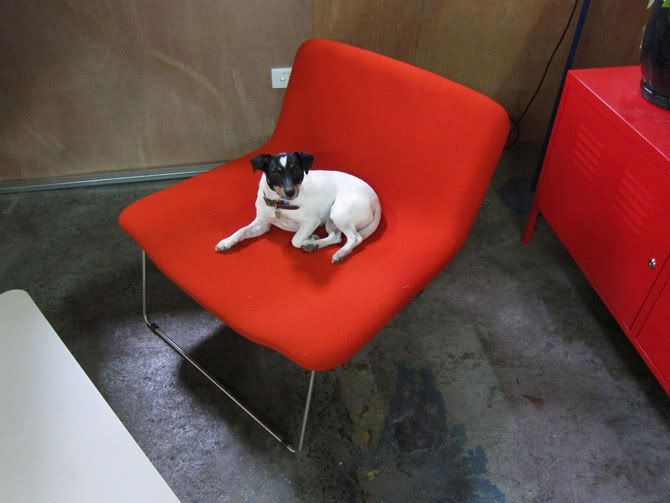 Understandably, Scottie put a white sheet on the special red chair.
The (hot) photos are of my new jeans that you can buy if you so desire. I will be putting them up on the Note to Self site shortly, fingers crossed.
Went to the pub to say goodbye to Jason, who has gone to Canada for a month. Jason took this photo.
Here he is, clutching the orangutan toy Rosie and I bought him from the zoo. Bon voyage Jase! In other news, many other people have gone overseas for exciting trips. In other news, it's a year since we went to New York. Oh, the depression!
To get myself out of the non-travel funk, I went for a big skate on Saturday at the wonderful new park in Fawkner. God it's good. We got there early, while there were but a sprinkling of overly confident scooter wielders. Duncan amused us all at lunchtime by attaching his luxurious moustache to a huge lamington.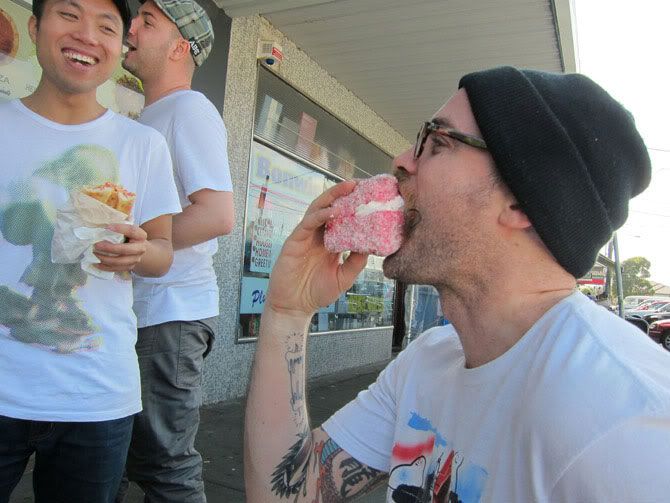 Next stop was the polar opposite of the icy smooth curves of Fawkner: Reservoir. I battled a 360 ollie for an hour or two, rendering me basically disabled for the next 40 or so hours. Mike Martin, in the meantime, prowled about the place like a laconic panther.
Checked out Duncan's backyard mini on the way home.
It has a deadly feature of a missing part of platform, which has already claimed a couple of poor souls. Should be a great spot for some springtime shreds.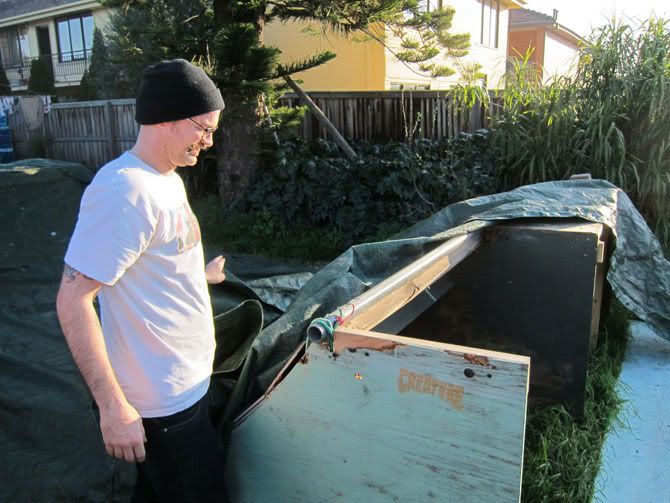 Went and had a burger with Condor and Bonnie Bee, who is impossibly cute. Bonnie aint bad either.
When I got home, Rosie had given Tess a bath.