As shown in my previous posting, Tess and Soph were in the Herald Sun on the weekend. It was the result of several hours planning and me taking the morning off work. We arrived early so Tess could get a feel for the place (take a crap) and noticed that Molly had been there before us.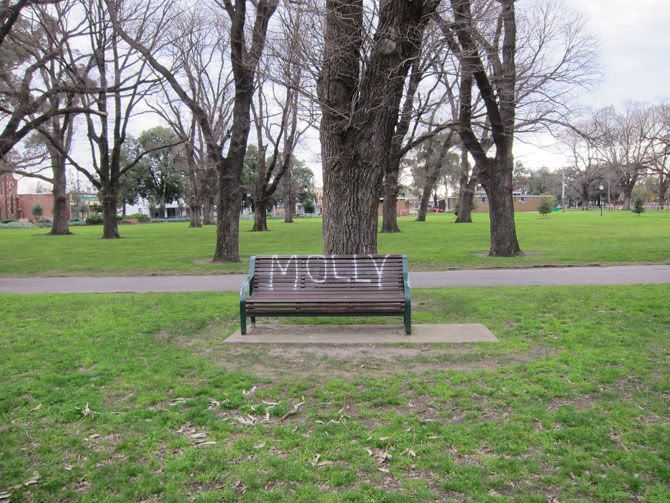 Sophie arrived next, which Tess was very happy about. Soph happened to be staying the night at our place when the gig came up, so was basically trapped into doing it. Thanks Soph!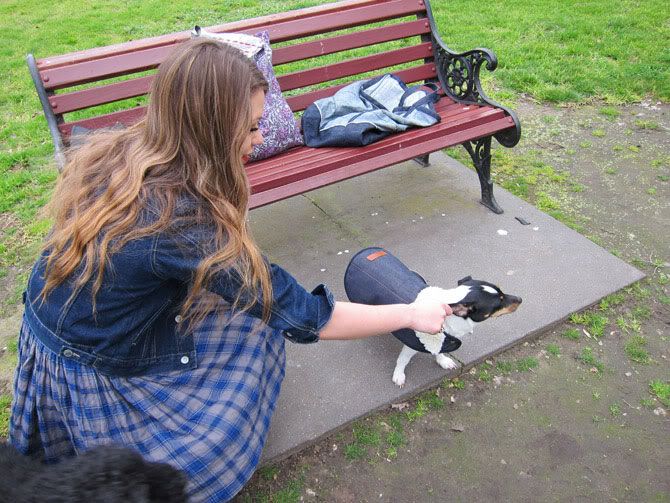 The photographer was pretty nice, really. He got them to do some pretty lame stuff, but we all knew that was on the cards, didn't we.
In between takes, Tess would break into brief bouts of crazy chase with Christina's dog Walter, defusing all on-set tension.
There's Christina, wrangling Walter as Tess is doing her thing. The best bits were when Sophie would hold Tess and let her run to me, so the photographer could get action shots.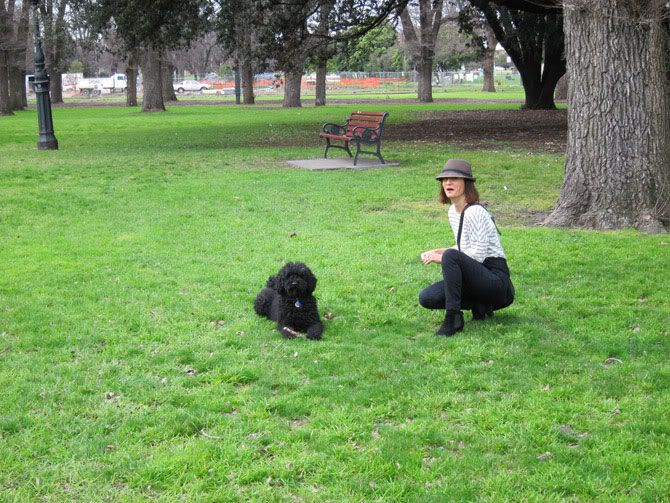 She got a bit knackered by the end of it and kept trying to go to sleep on the bench. Job well done!
Later on, it was the opening of the denim exhibition at Mr Kitly.
There were all kinds of artistic interpretations of denim, including this crystal type structure that I was quite taken with.
My Woody Allen jeans were a big hit, of course. However, the hook they were suspended from fell out and we had to get a big ladder out to fix it. All part of the show.
Later on, Scottie attempted to insert Fia into a dumpster.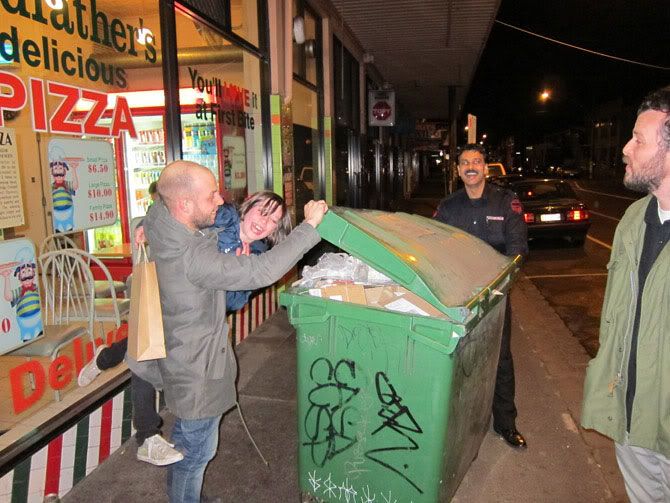 The next day, we decided Tess needed to get away from it all.
We went to Castlemaine, the home of many antique shops with many office chairs.
And nicely worn in saddles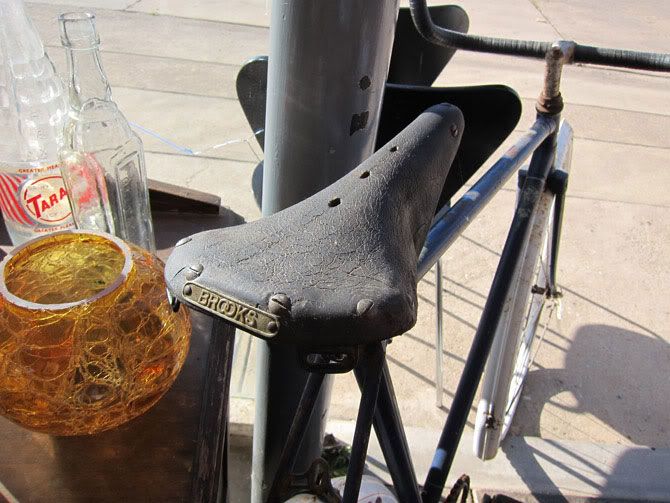 Graffiti HQ
Tess was loving it.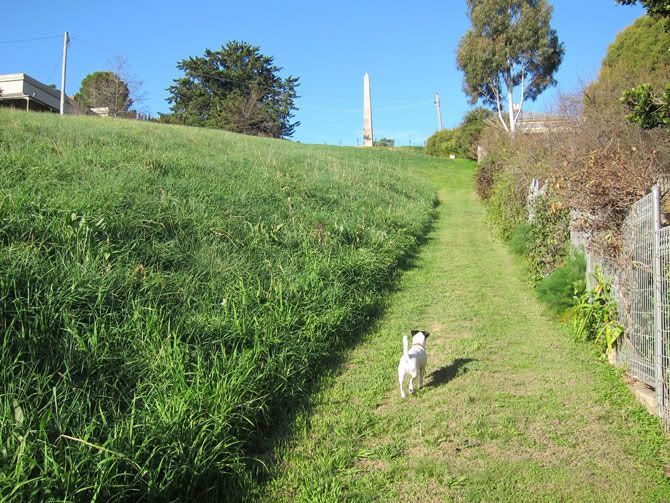 As was Rosie.
Me too. I love the inside of hedges!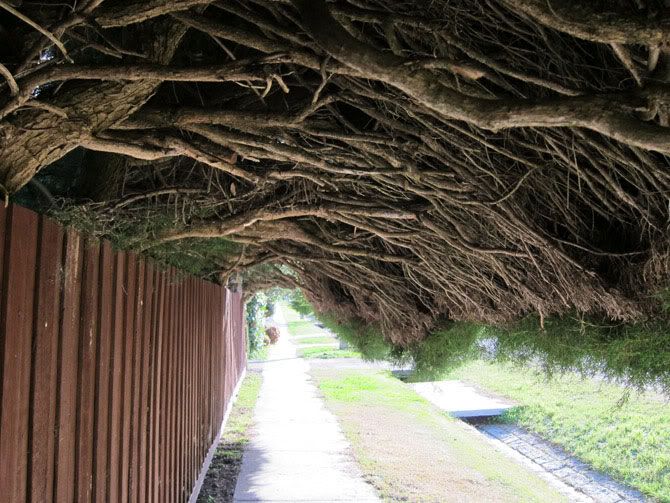 These canons scared the hell out of Tess. She barked at them for quite a while.
We decided to stay there for the night and found a b&b that let you have a dog. It was pretty awesome, a bit like 60 minute makeover with a porn vibe.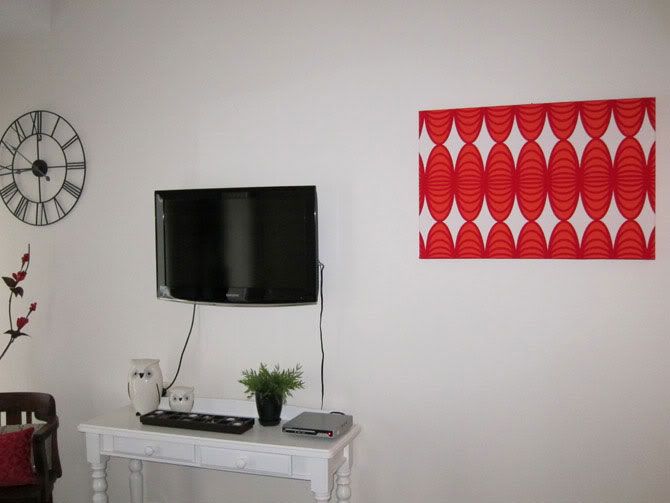 Indeed.
Massive spa bath!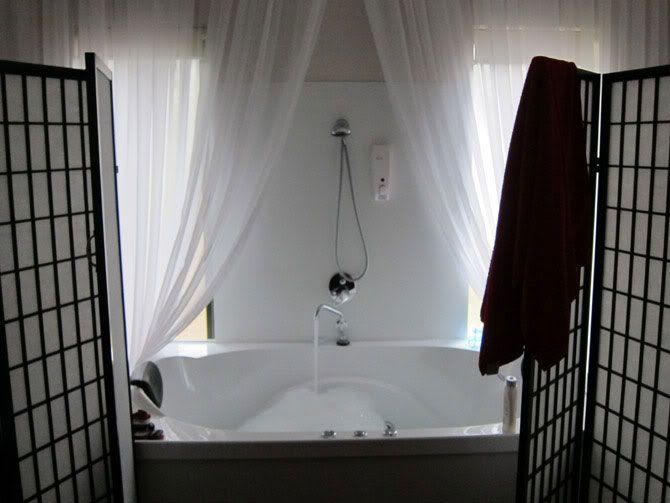 Statues and candles and such. The scene was set.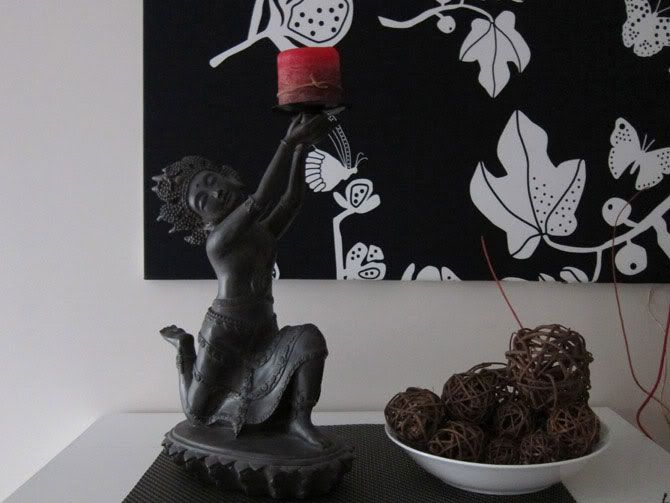 We slept ok, though Tess got us up three or four times due to all the rabbits hopping around outside. The next morning, we went into town to check out this truck and also go to the farmer's market.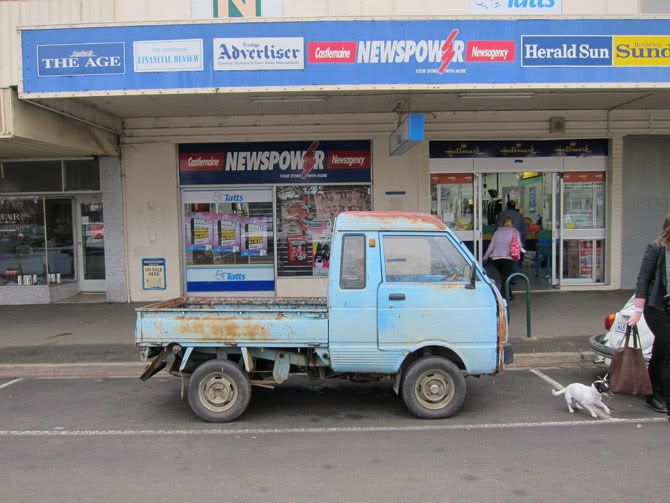 We bought the shit outta it and reflected upon our yuppie lifestyle while heading to a winery for a tasting.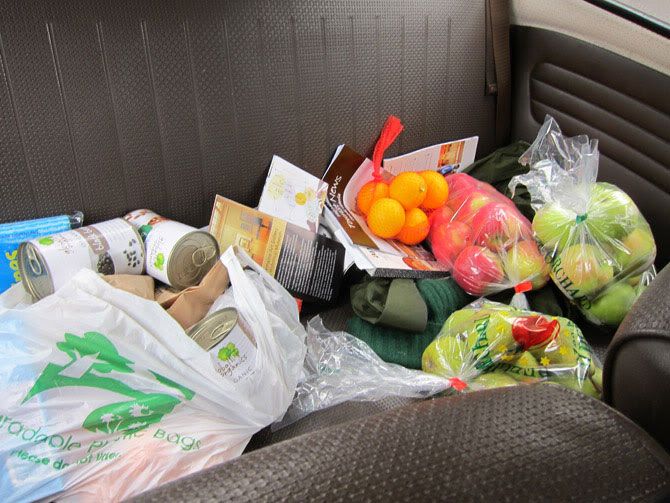 A little bit pissed, we scoffed down pies and prepared for the journey home.
It was raining.