Ok, that's it, I can't keep doing these retrospective day by day things from ages ago. I'll never catch up, and they will be boring as an episode of NCIS. But I simply must document what we've been up to, so I'll try and condence the last few days into one dreamy montage.
We went to Ps1, a contemporary art museum in an old school. It's an awesome place, even if a lot of the art left me a little untouched.
They were having a party there that night, with DJs and stuff. People were meant to grab the poles and swing them around, so the balls bounced. Interesting.
On Caroline and Sam's recommendation, we went to Fulton St Mall in Brooklyn. It's pretty awesome, very different to the hipster haven of W'burg.
Lots of shops like this: a sneaker/jewellery/airbrushed t-shirt shop.
We wanted to eat at a diner and finally found this one. It was pretty good, but not amazing. The booth was nice.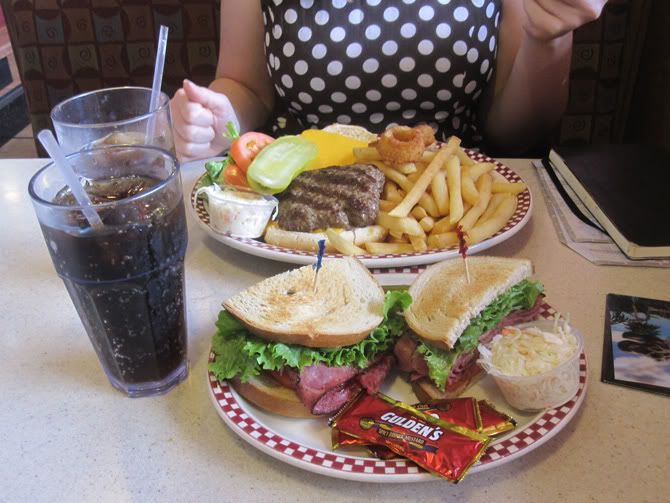 Mobile RSPCA van, peddling cats.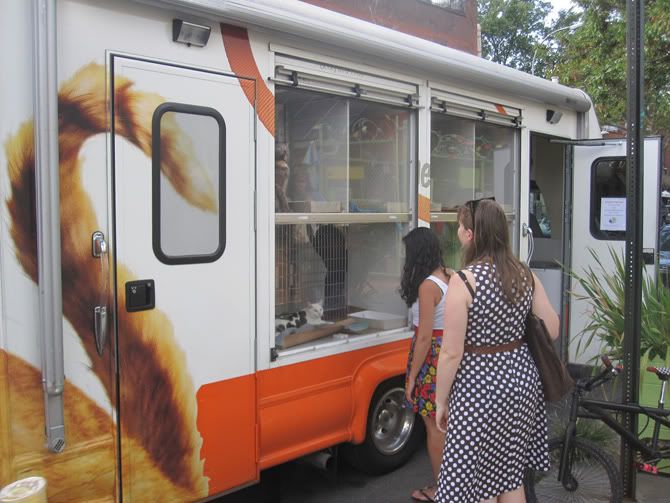 Brooklyn flea market, lots of good stuff here, but not too cheap. The kind of stuff you see on Ricky Swallow's blog, like Navajo rugs and awesome old shirts.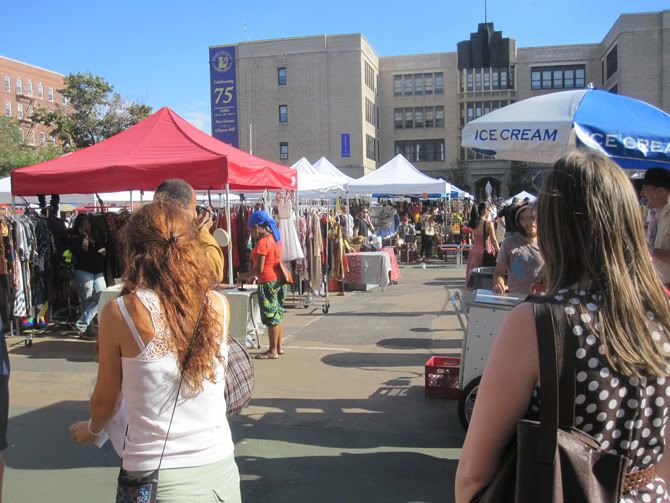 That night, we had a party on the roof, with all the trimmings.
Rosie enjoying the king of beers, Reverend Jen style.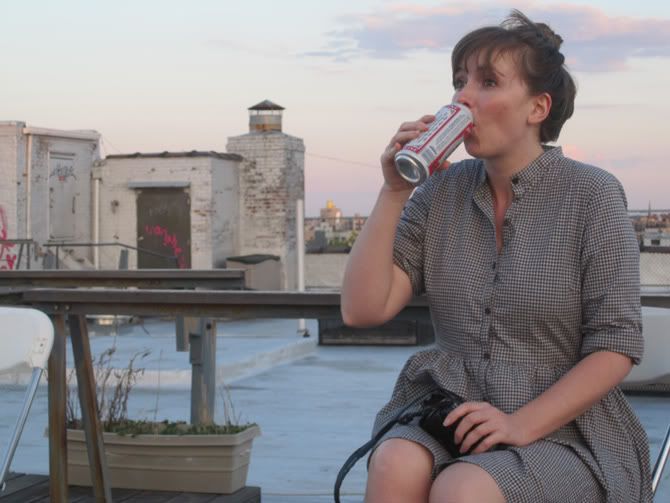 Sarah looking devilish
Me and Scottie, behaving like perfect gentleman as per usual.
Sydney skate photographer Andrew Peters is living here at the moment too.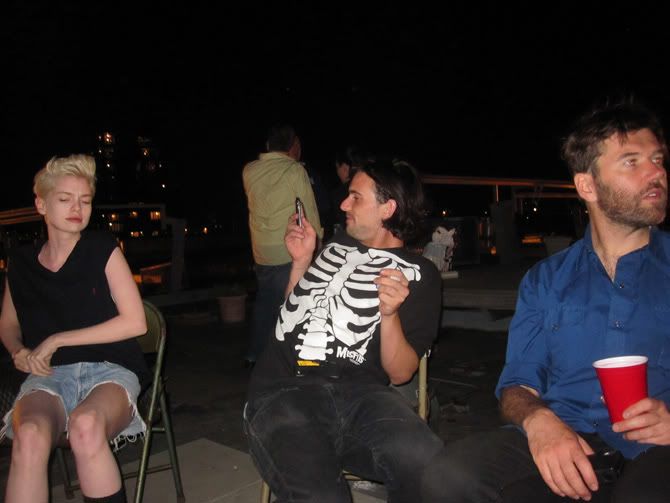 Paul and Will
Scottie was on his tiny stool playing his tiny piano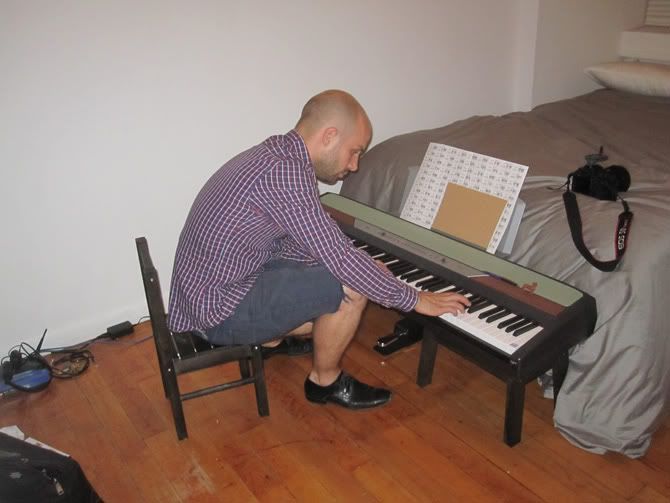 Scottie's friend was playing the tiny guitar.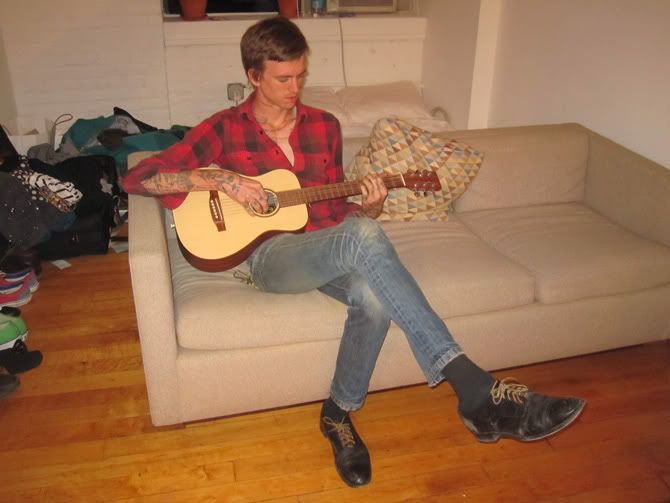 Milly and her mates came along. It was quite a happening party there for a while!
The next day, I was as hungover as a bastard. We walked around the Lower East Side all morning, coming across bird gardens and the like. What a nice idea, to take your pet bird for a walk.
We got knishes from a famous knisherie (?). They are basically mashed potato wrapped in a thin layer of pastry. Not bad for a hangover, let me tell you.
Ah cripes. So much more has been going on. I'll get back to you!