There have been some whispers on the streets that we have not been making the most of the nightlife during our stay in New York. Some people have even been saying I haven't been skating enough. Au contraire. Look at this scene - a skate party!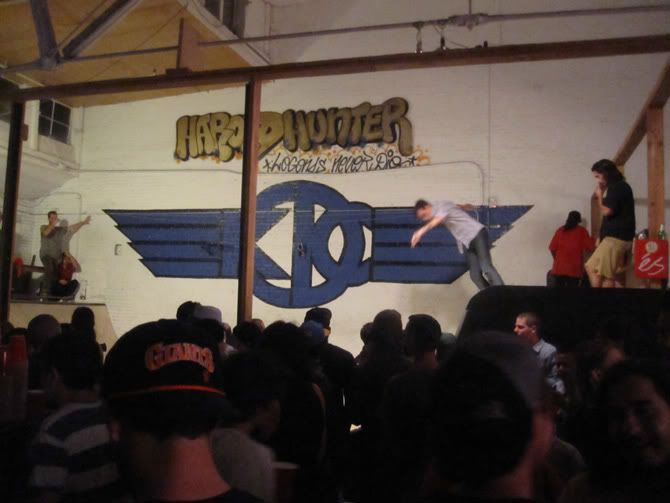 John Cardiel and Ray Barbee were there providing musical accompaniment to the standing around and the skating. It was too loud for us, so we left.
To watch kickball in the park. Some dogs were playing crazy chase, Tess style.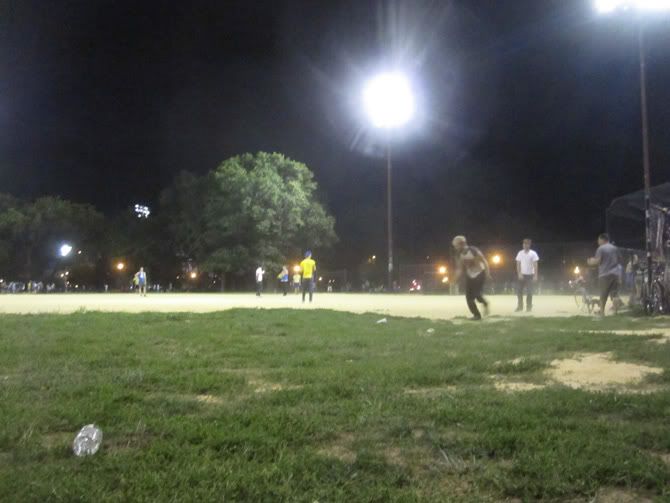 The next day, Rosie and I had some touristy plans.
We went to 30 Rock! NBC, the home of one of our fave shows. We were going to take the guided tour, but it looked a bit shit so we didn't.
Here's Rosie making a sort of 30 Rock inspired face, at 30 Rock. She could be one of the stars!
Then we went to MoMA. Don't forget the little 'o'.
While we were there, we rang Letterman to see if we we had tickets to the taping of the show on Wednesday.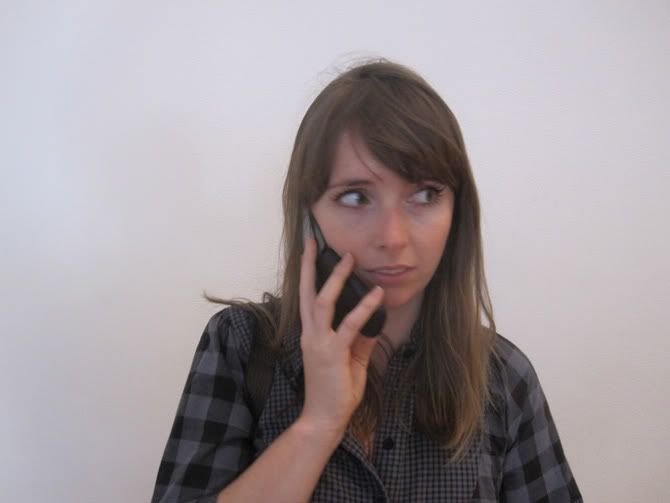 That's a yes! Turns out if they give you the number to ring, that's sort of their seal of approval. Z-Man didn't get the number, but we gave it to him.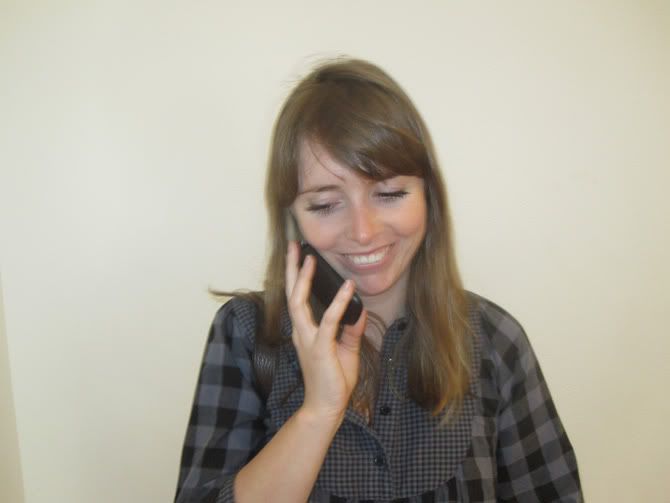 A few good things at MoMA. Like all the books at art school in the flesh.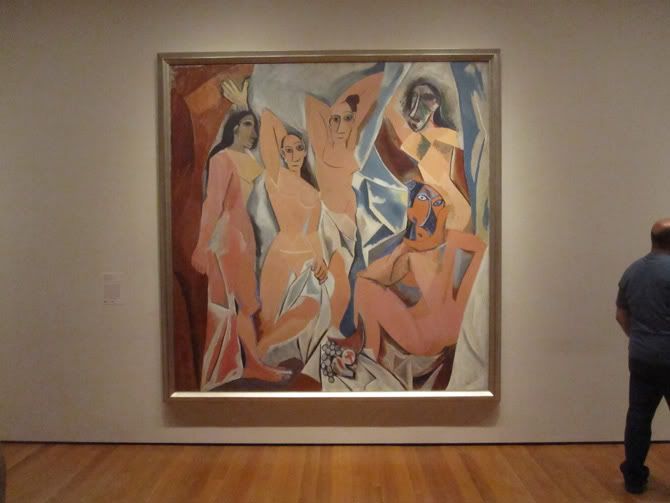 Modigliani, my old fave.
Rosie doing the Broadway Boogie Woogie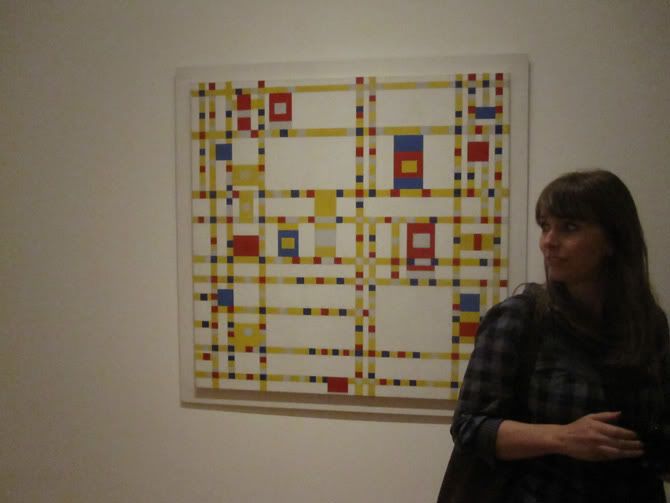 I liked this one because the cat has a bird on it's mind. Like Tess and her otter.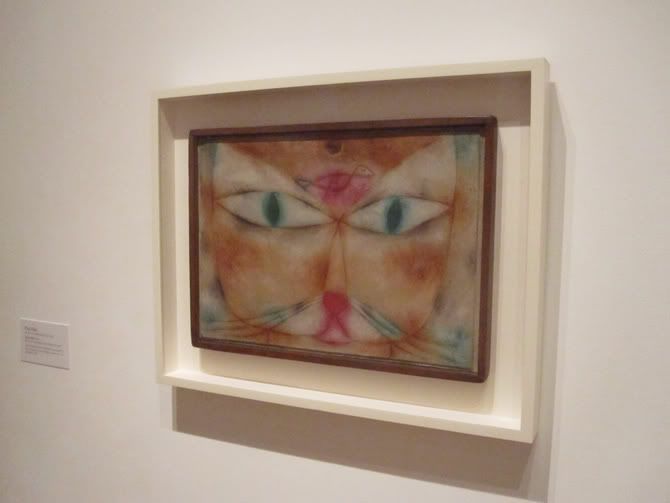 Rosie and Yoko's bums. A lot of the museum was closed while they were installing new stuff, which was a shame because we missed out on seeing a lot of the Warhols and stuff. But we weren't too fussed.
Not when there's sights like this on the street!
We went out for a special dinner at Freeman's.
It's a very cool restaurant specialising in American home-style food, but fancy, you know, nu-rustic. Delicious stuff.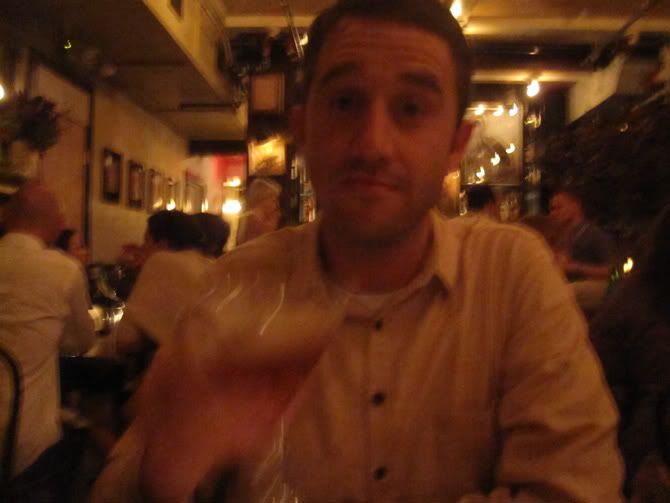 It's actually quite Melbourne, stuck down an alleyway like that.
We stayed in a hotel for the night that we booked through a website really cheap. Turns out it was literally at Ground Zero, with a sparkling view of scaffolding. We saw the funny side.
The view from the top of the hotel. Not pretty. Hard to make jokes about.
We went to Tribeca for a sniff around. Straight out of the subway, isn't this the fire station from Ghostbusters?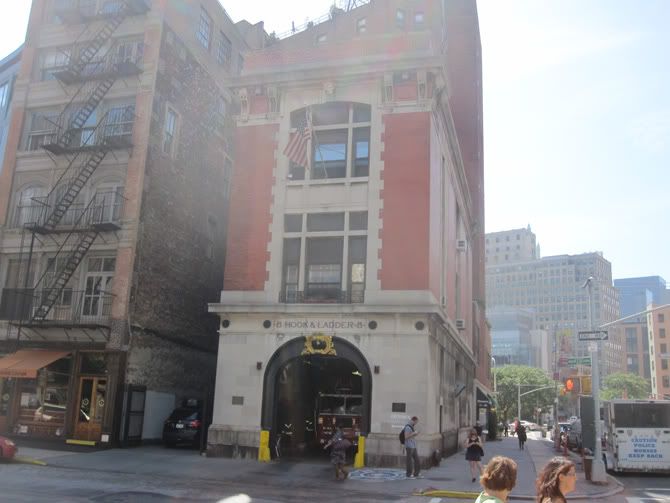 We checked out the brand new Opening Ceremony store just a couple of doors down from their other one. It's really good.
Then perhaps the culinary highlight of the whole trip - lunch at La Esquina. I have never tasted Mexican food this good - it was amazing! So crunchy and delicious and light. I would eat this food every day if I could.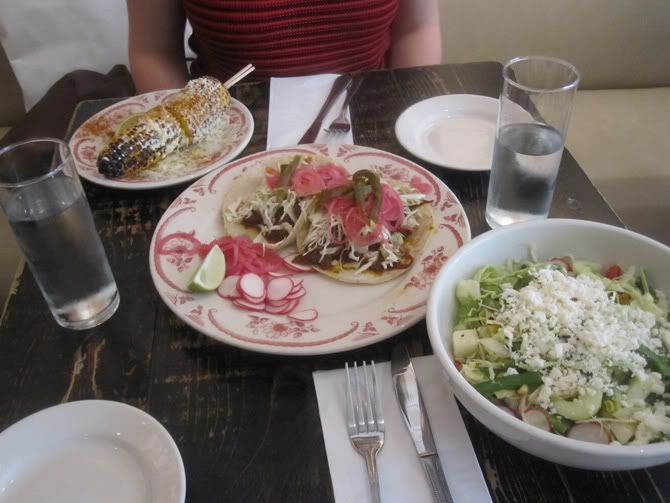 Back in the East Village, we made a pilgrimage to Sam's home away from home - the Green Diamond. I was thinking about buzzing to say hello, but decided against it. Let it stay in the realm of imagination.
We took a similar tack with Sam's breakfast/lunch of choice - the Heart Stopper. I think this is where he used to get it from, but I was not about to try it. This was unfortunately the case for a few key NYC food landmarks, as it was either too hot, or the place was shut, or we were simply too full when we went there.
Same goes for legendary polish diner The Stage. Rumour has it the cook flips the blintzes with his bare hands, and coats his fingers with his own ear wax before whisking the omelettes. So sad to miss out on this one. Next time!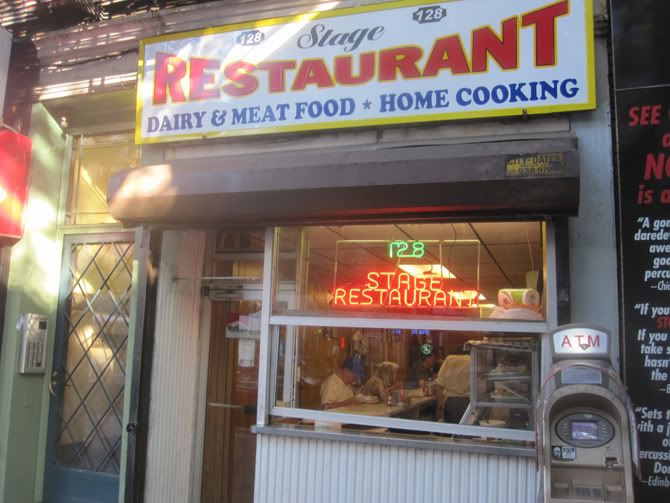 We got hustled on the street by a guy selling tickets to this comedy show. It was only $20 for both of us, and it was pretty funny in the end. Because we were sitting right next to the stage, I got picked on by a couple of the comedians. One asked me if I would agree that burning algebra books was a good idea, to which I replied 'I don't have an opinion on that'. He mimicked my Australian accent, saying 'G'Day mate, I don't have an opinion on anything'. It was good.