New years eve brought a frighteningly hot day followed by a crazy storm.
We were at the classy Baker ranch in Somers, overlooking the ocean.
Rick and Annie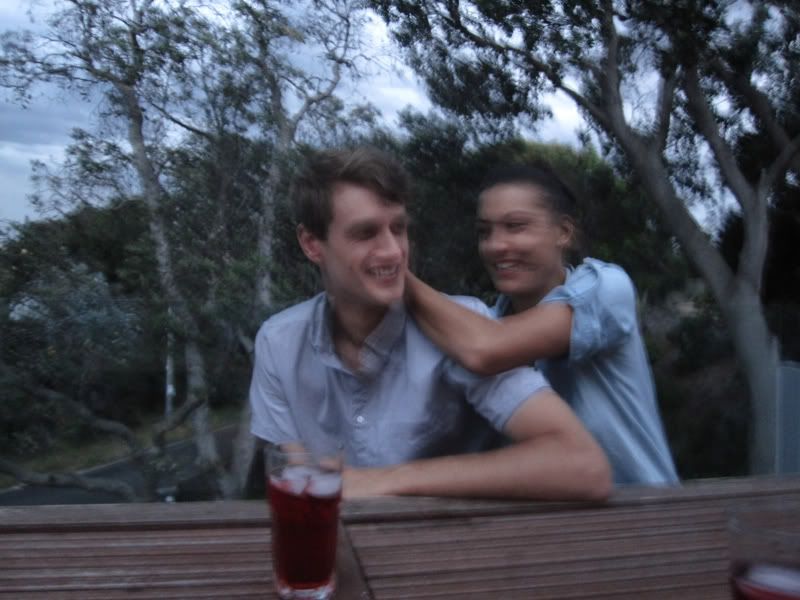 Soon to be lost to the mean streets of NYC, Scottie handled the bbq with aplomb, with the storm coming in just as he was winding up proceedings.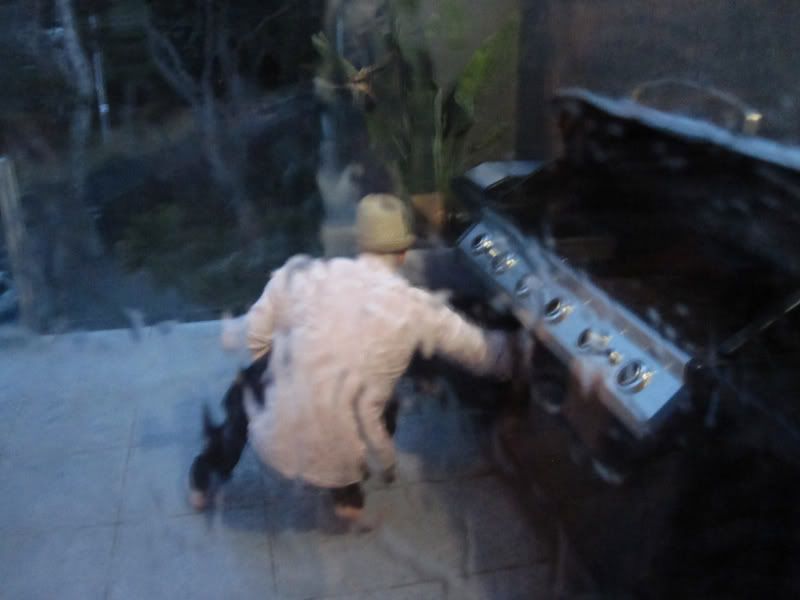 Shona, Marc and the rest of us watched on in horror as he consumed a thousand beers.
Here he is, on his way down to the beach looking for more beers, I mean seeing in the new year.
Bang! It was 2010.
Funnily enough, the
KLF
were filming their new video down on the beach.
We went back to the manor and things were starting to get sort of wild. Then we all went to bed, because it was getting a bit late.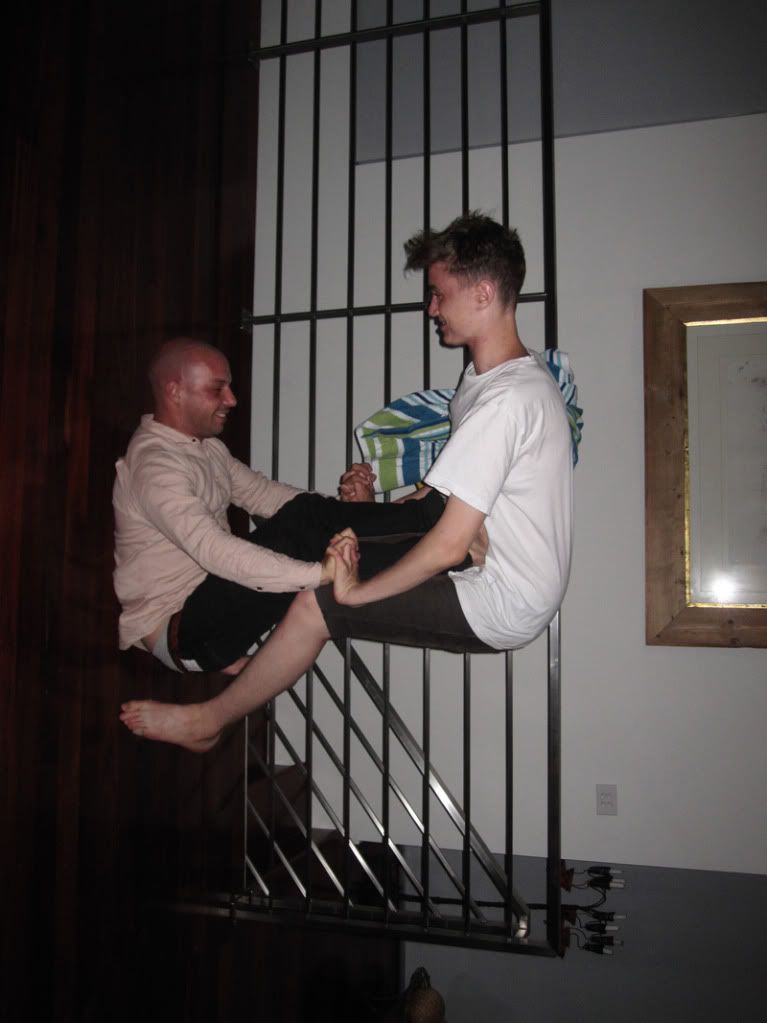 Marc very kindly gave us his room, resplendent in fitting artwork.
Unbeknownst to me, Marc had consumed a million beers and was extremely hungover the next morning. We bid our farewells and got the hell out of there.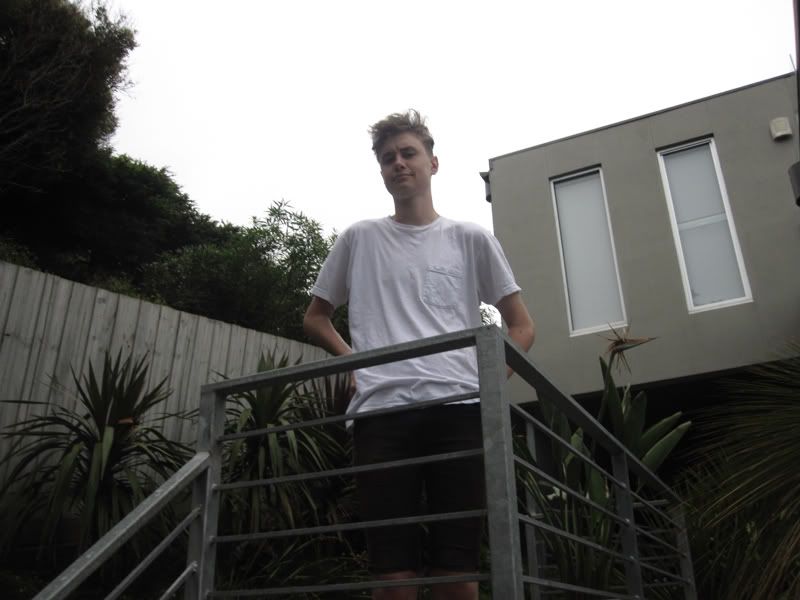 Tess was loving it in the back of the beetle.
Then we arrived at our very own beach house! Just kidding, it's that famous one in Dromana.
We decided to catch the ferry over to the other side from Sorrento. Driving up, we were naively fumbling for change to pay, only to discover it cost $70! Outraged, we sped away, but then decided not to let the MAN ruin our holiday and went back.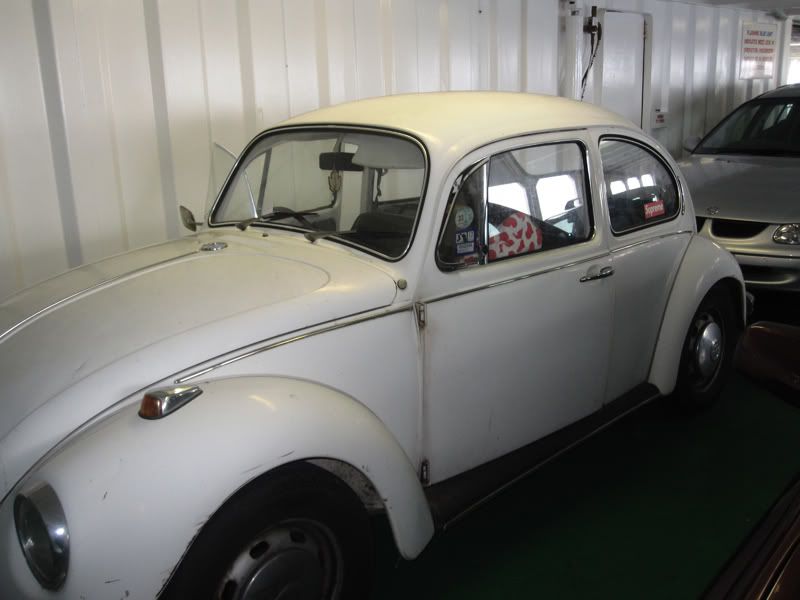 A couple of hours later, we were at Johanna beach! Such a beautiful spot.
It's the type of ocean that reminds you that you're a land creature.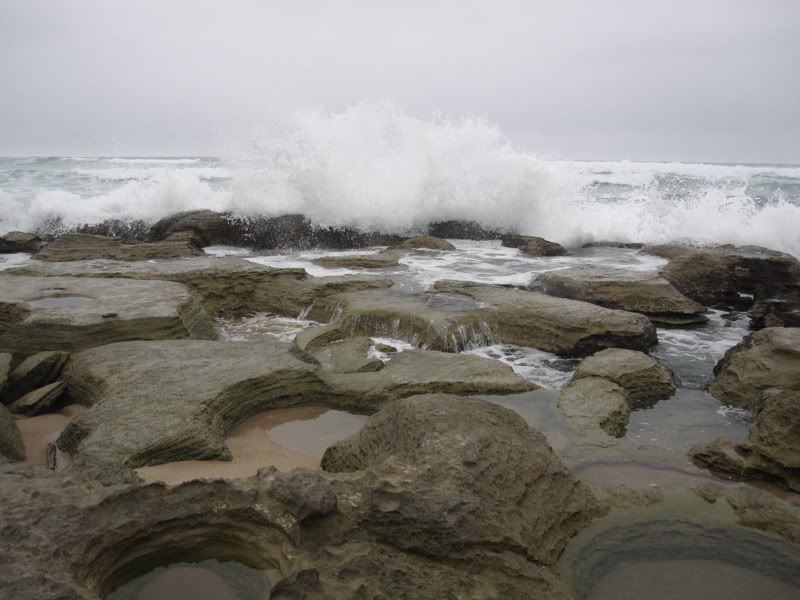 Sadly, Tess lost two of her legs in the back of the beetle. Didn't stop her from having the best holiday ever, though.
Rosie and our humble abode. Finally, I get to use the tent!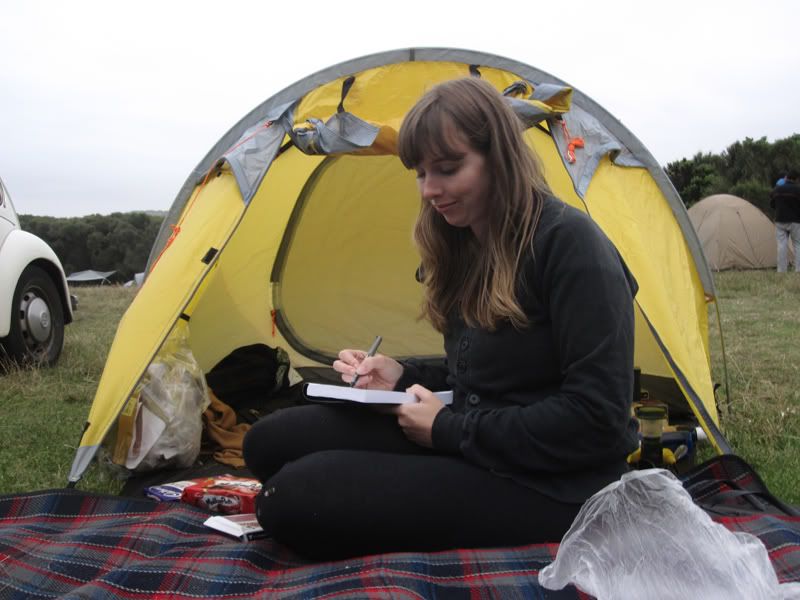 Tess found a good prop for a Groucho Marx impression, which had us nearly crying with laughter.
We did a lot of nothing, but also went walking.
So pretty.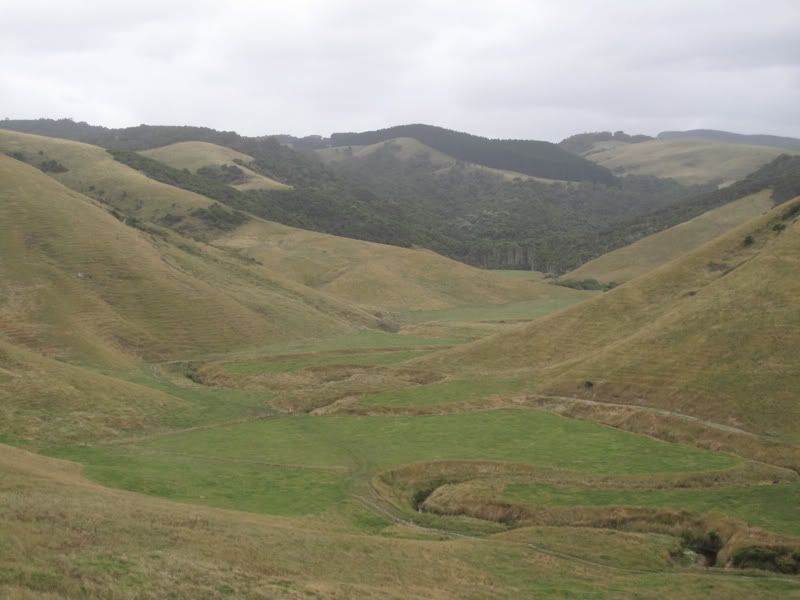 Exploring caves
Slightly dangerous scaling around corners along the coastline making our way back.
We're back now. Keen to go on any camping expeditions on offer.